Herat, Afghanistan: City of Peace
Welcome to Malika Hissaini and Fatima Heidari, who in year 2020 have become the Liaisons for Herat: International City of Peace. The two young peace leaders have developed workshops about peace-building and capacity-building for those children who are unable to pay their fees for getting knowledge and unable to reach those kinds of workshops that are far from their homes.
Malika and Fatima have shaped some great discussions for their poor area and, according to these courageous women, "we did our first steps and we hope we can do further work."

NOTE: Formerly, Abdul Bari Zarifi was the Liaison for Herat City of Peace. Some information on Abdul is included here.

Note: Introduction page with information primarily at the time of joining International Cities of Peace. For updates, please contact the liaison.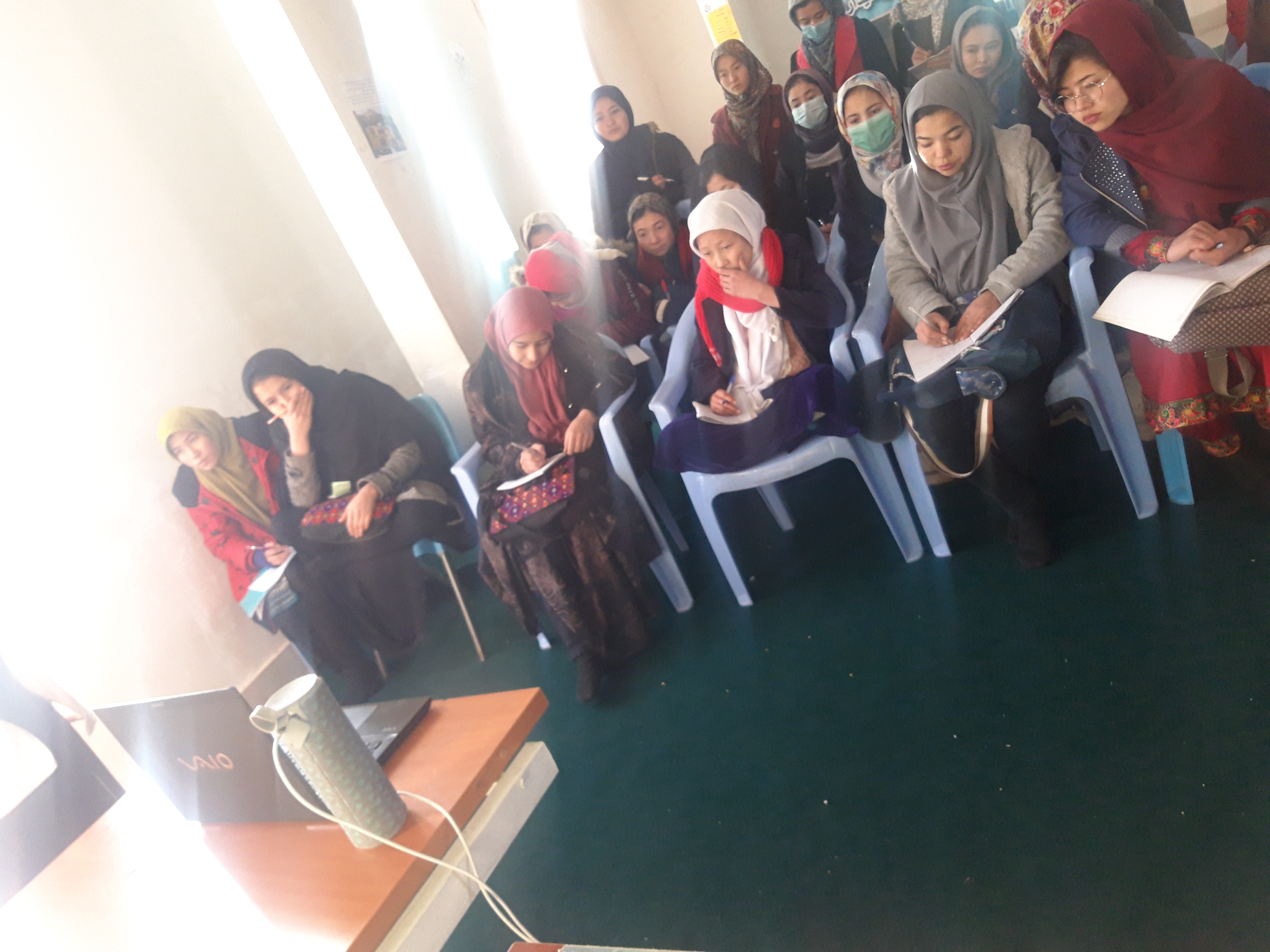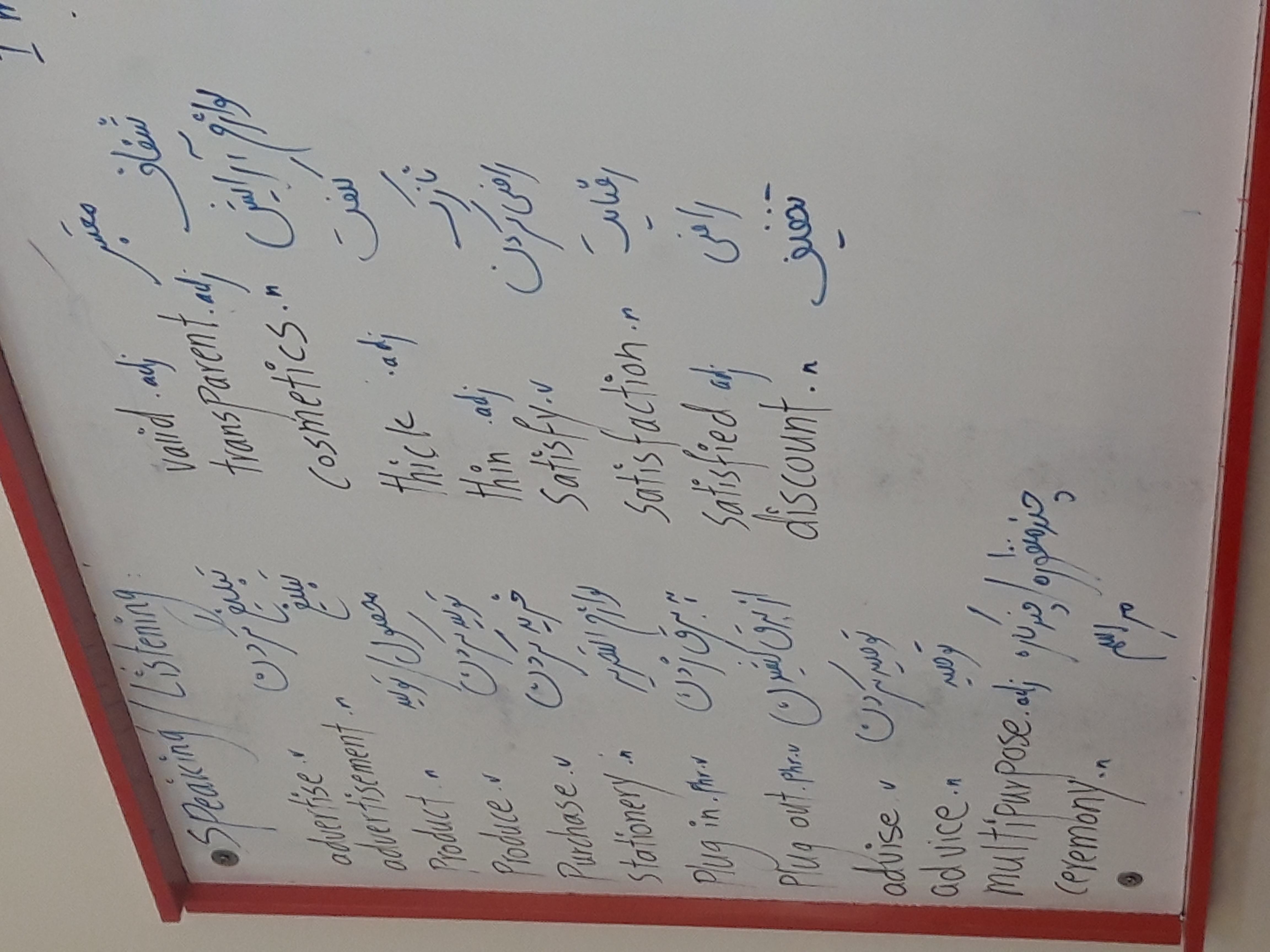 GOALS
To improve the methodology of schools and teachers in Herat.
The two leaders have plans for their high school teachers and students as well. "If you see other school in the cities, before they start teaching in school they surely join a special workshop in case of teaching Methodology … and schools asks trainers for their school students .and they join and gain information and they learn many things
But here our school will not see any opportunities .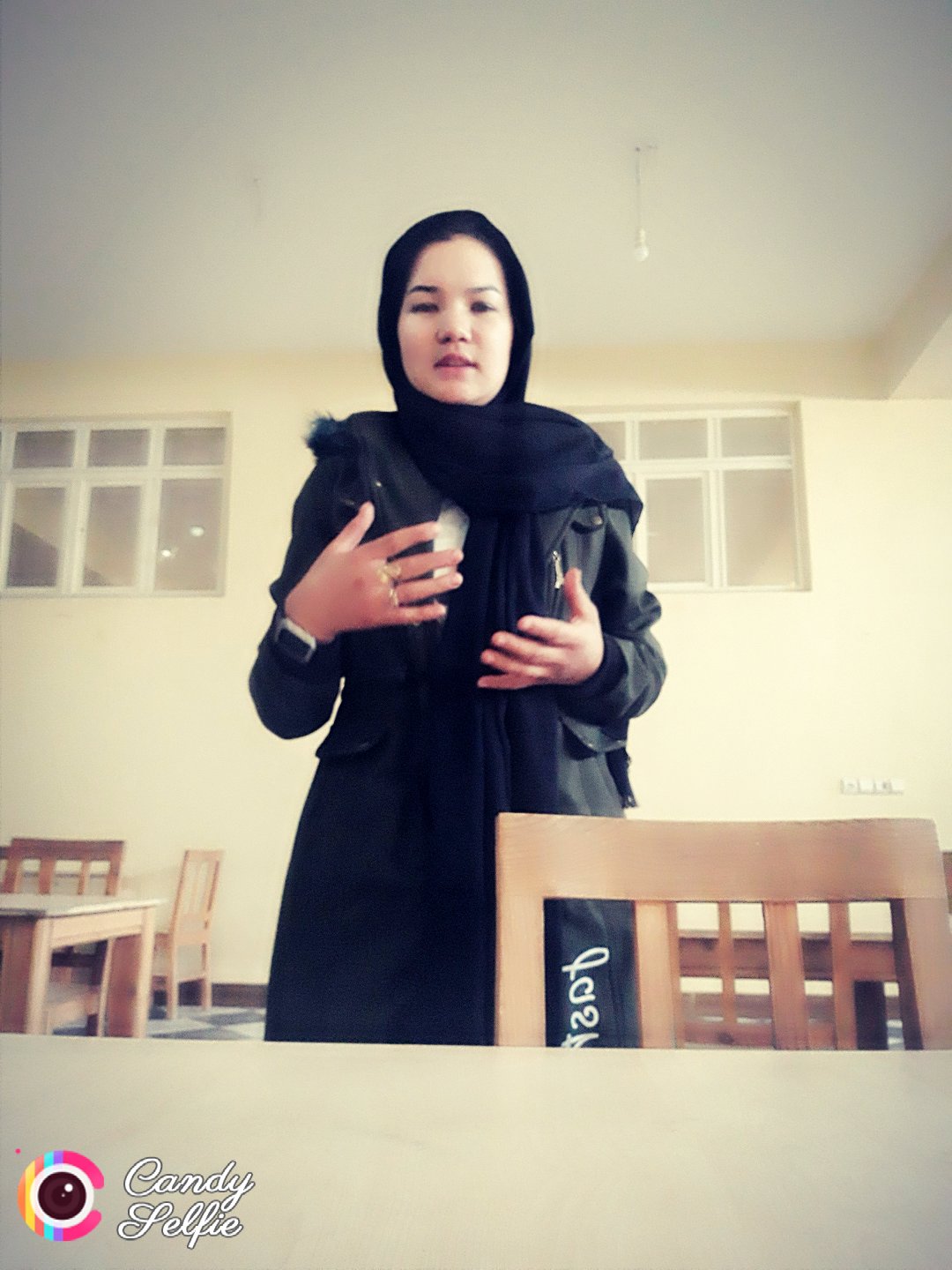 STATEMENT OF PROGRAM
A few weeks ago we succeeded in starting our program in  InKor-e-Milli, Herat, Afghanistan.
We sat and shared our aims with a community and we already hold our program in that community place for free, but we asked students few monies for place-Rent. We took Interview from all participants, and we selected students which they have a better English knowledge to continue our program successfully … first sessions we had some performance for the students and shared our experience to all of them .and after that we started different activities for them, like Debate among groups on given topics. Acting like actresses and scientists and speaking and acting like them in English and encouraging them to learn leadership and gain self-confident and losing Stress… most of all find out more communications and more information… teaching them kinds of  Proverbs in English.  Teach them acceptance and real peace and respecting.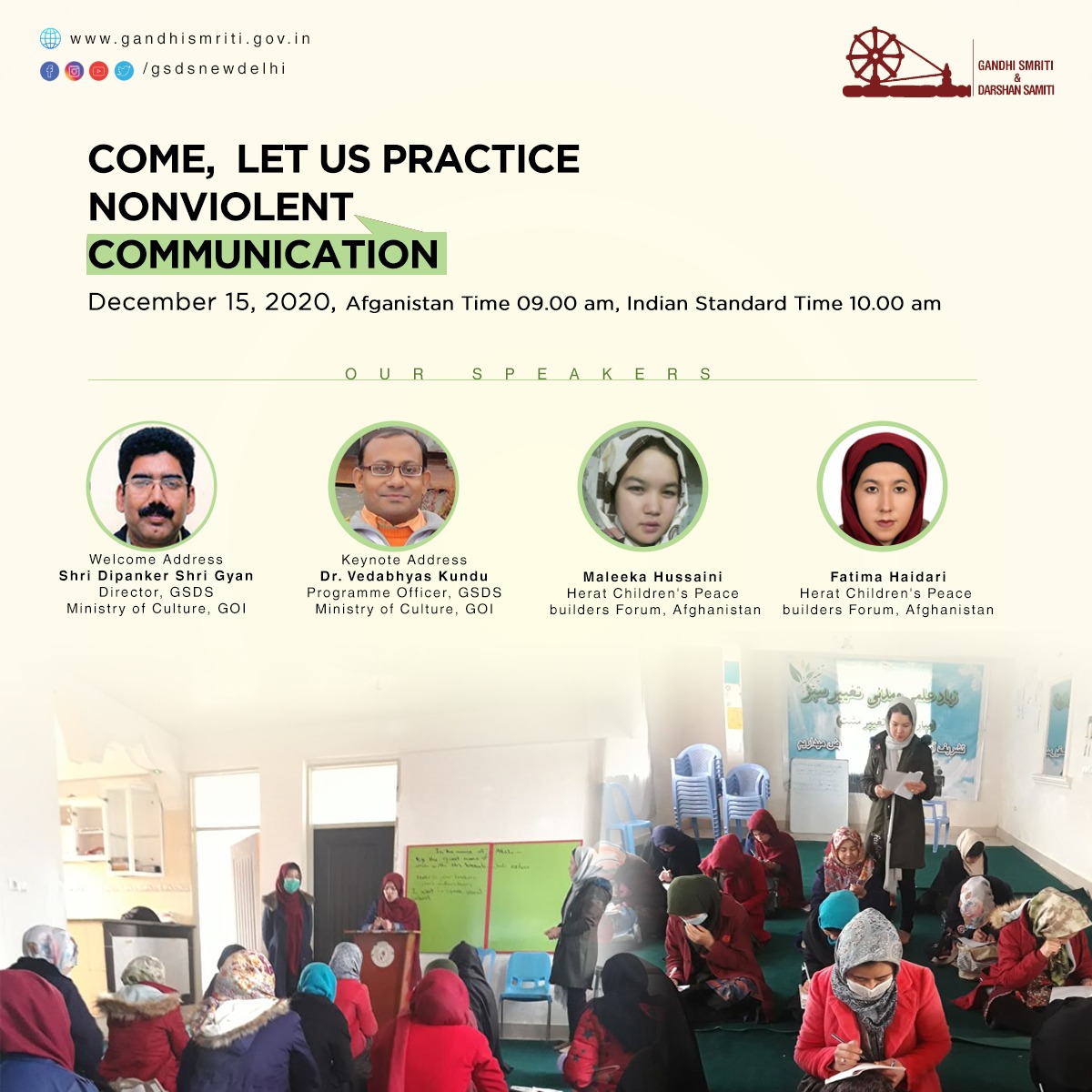 Some days connecting students with foreign Trainers, like we had one few days ago who spoke about "Nonviolent Communication in Daily lives". Students exchanged questions and ideas.
We will surely have a better plan for future too if God wills it…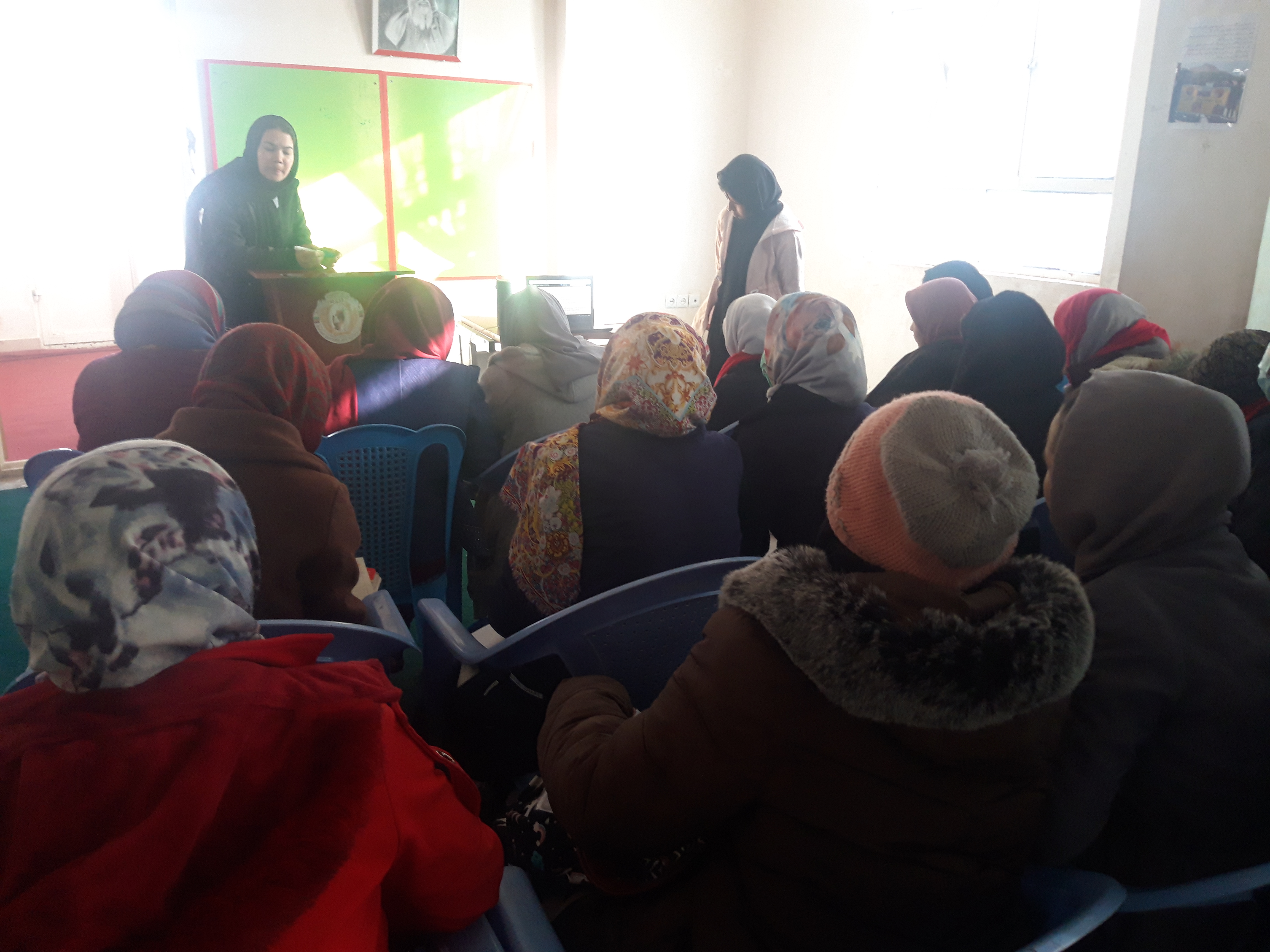 ---
LETTERS OF INTENT

---
LATEST INITIATIVE
A graduation ceremony and Certificates of completion.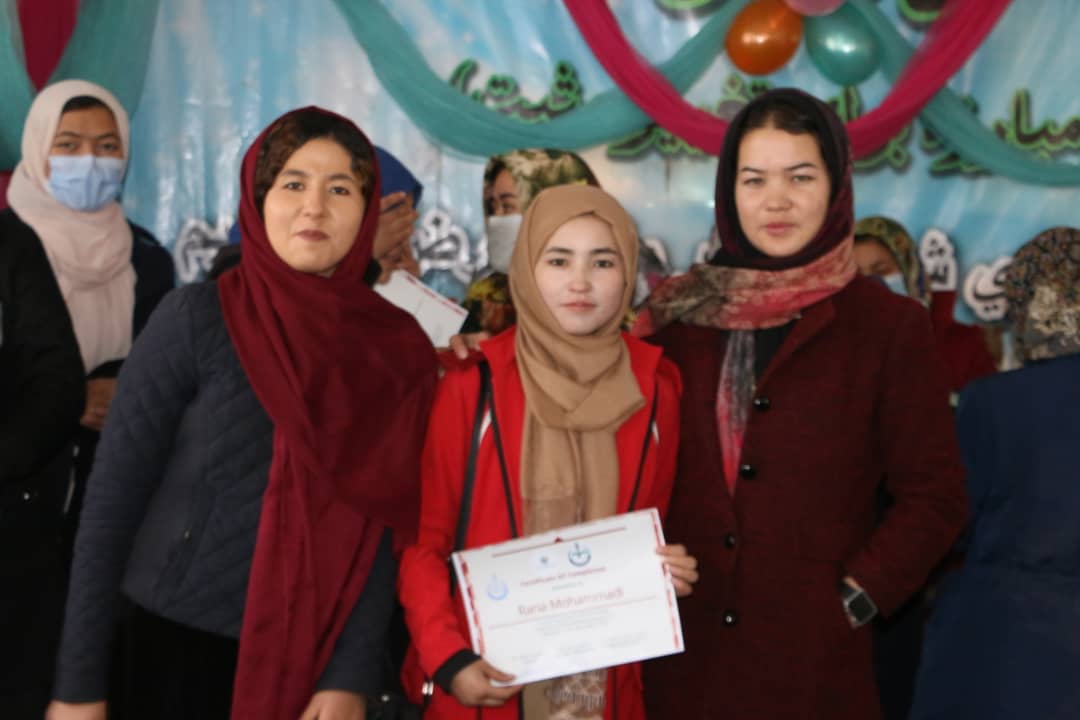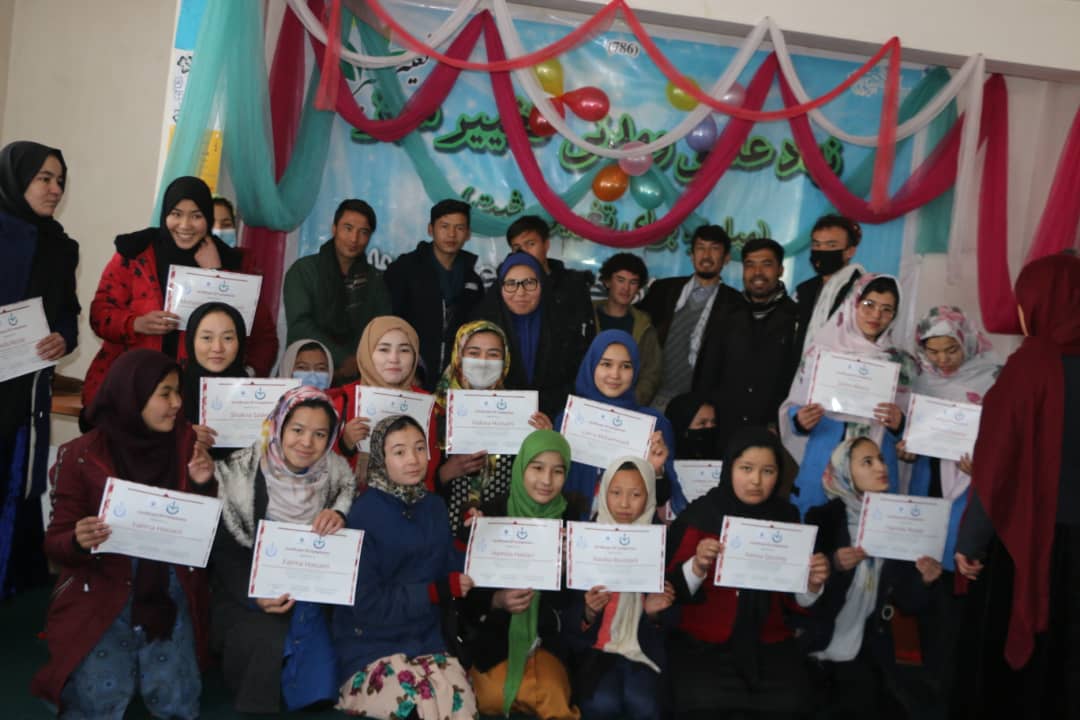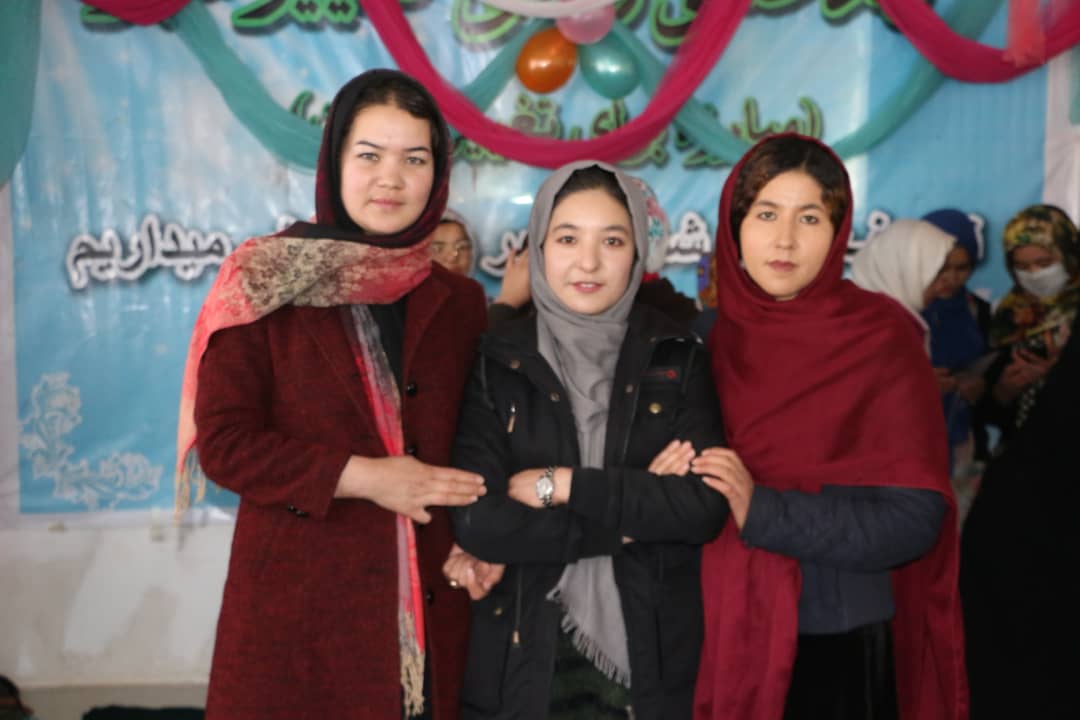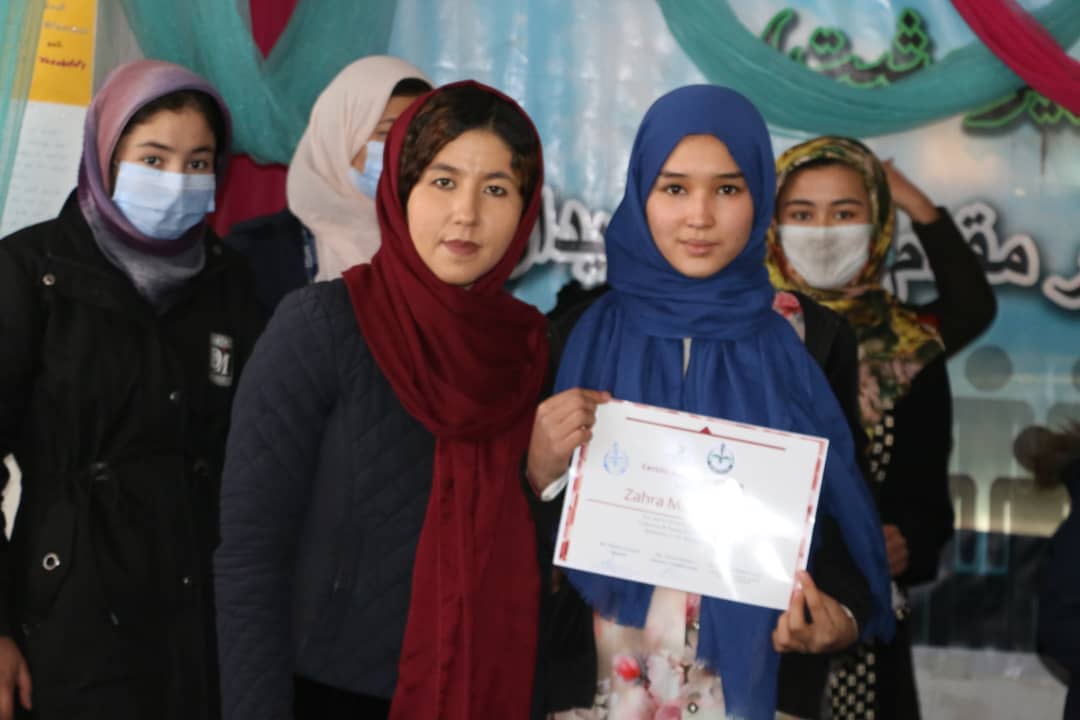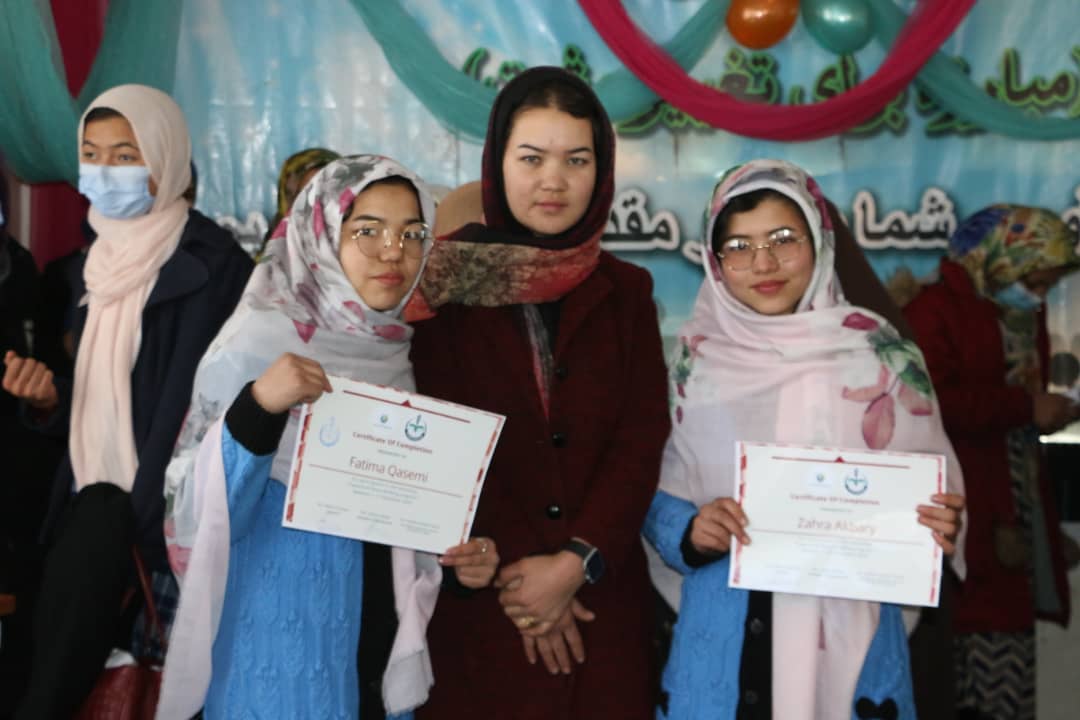 ---
ABOUT THE LIAISONS
Malika Hissaini and Fatima Heidari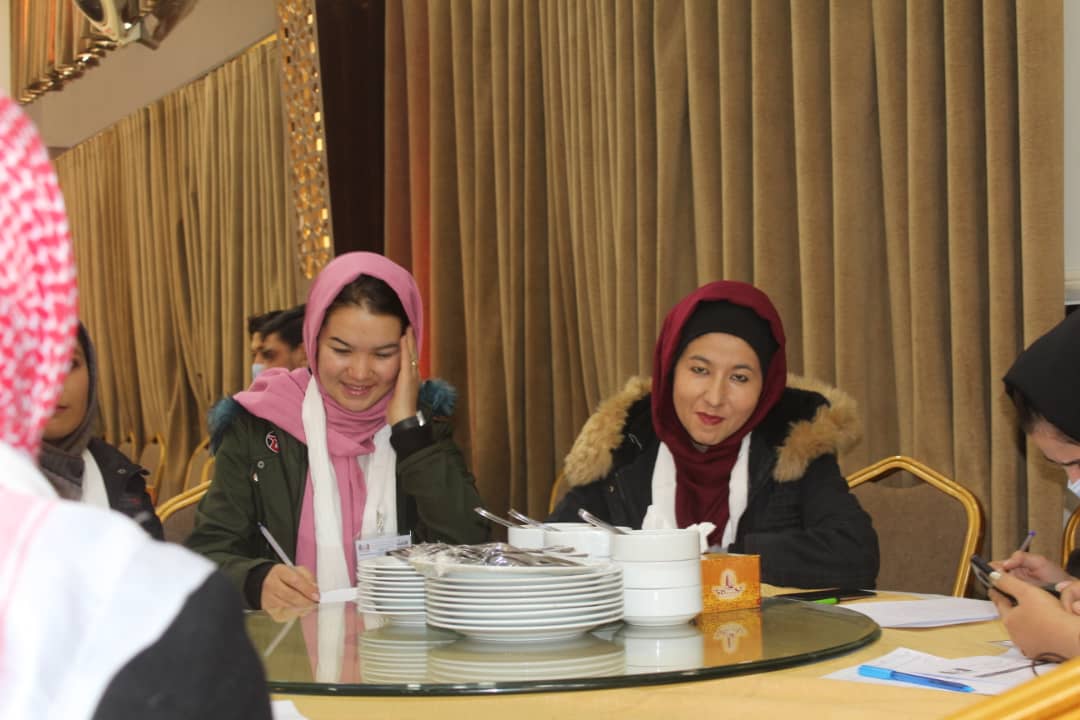 MALIKA HISSAINI: I am Malika Hussaini daughter of Chaman, Due to some grave issues in my family I have started my primary schooling a bit later than the required time which I was supposed to start, I had to do work to support my education financially, walking miles from my hometown to other villages. My determination and enthusiasm with education did not let my life problems intercept my studies and I have been able to maintain my studies and I have successfully made it to the 12th grade of which few are there to be completed.
Along with the regular studies, I have been teaching as an English instructor in a local English coaching institution. My earnest attachment with self-exploration and development has increasingly built due to which I was motivated to attend several extra-curricular activities i.e. ,  workshops, also having participated in voluntary works .volunteer in Afghan Red Crescent Society, Afghanistan Peace Conflict Revolution club. I am an Organiser Leader at (Global Law Thinkers Society) GLTS as my country leader . 
My active participation in voluntary works, in Afghan Red crescent society, .and being as a volunteer (APCRC) .and   workshops, , my experience as a teacher further help me to serve my country and all around .
My active participation in voluntary works, workshops, and my experience as an english teacher and 12 years of academic knowledge made me suitable candidate to be a part of Indian high school, but due to the latest crisis and outbreaks of Covid-19 could not join the high school in India.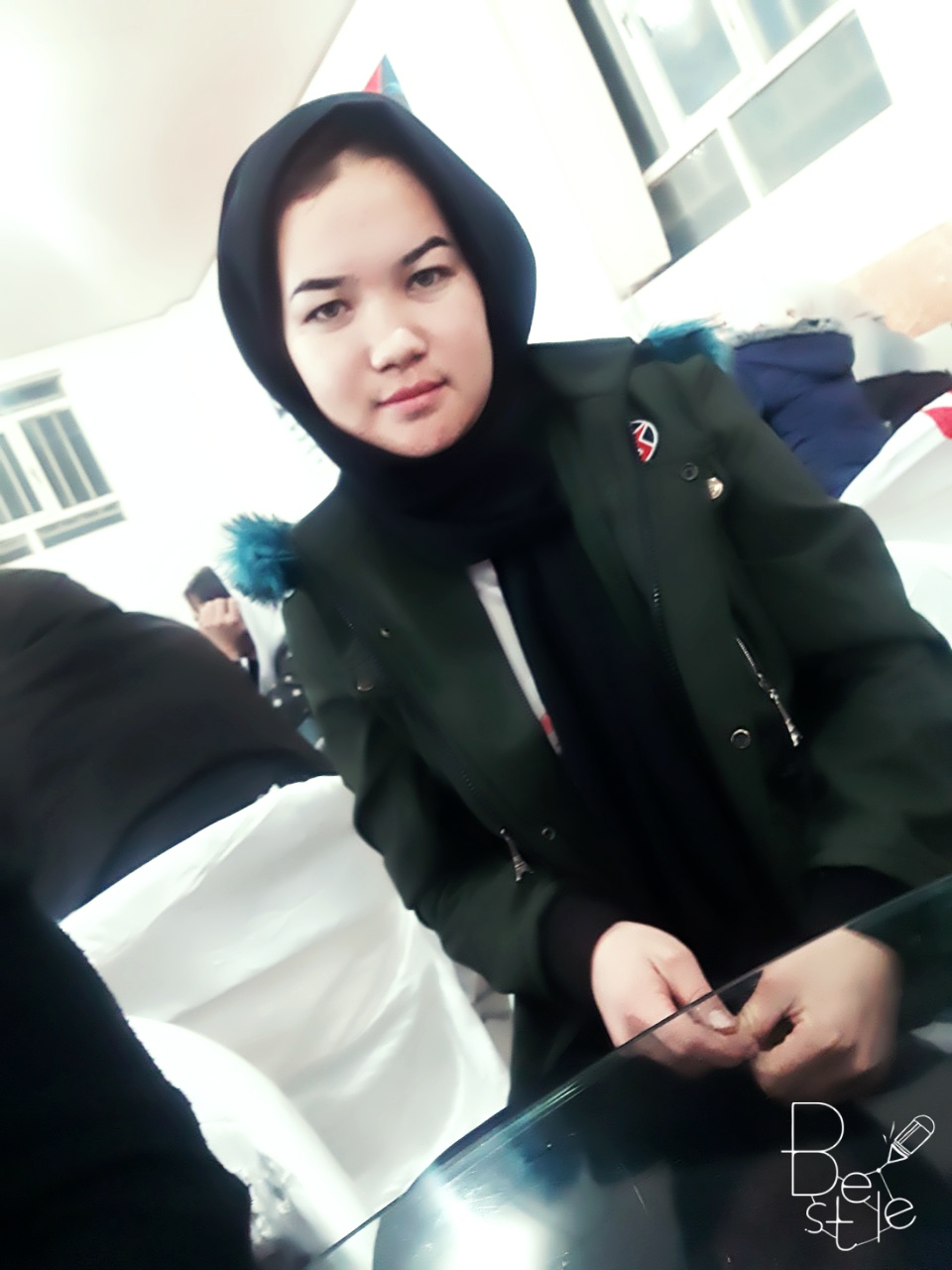 As I am living in a backward area, named " Kor-E-milli " in Herat, where we are away from learning programs ,opportunities  for youths, and away from many Organizations which is for free for youths, by considering these hardships and misfortune that our children are faced with, my friend and I arranged a meeting with our elders in our area , and planed for doing many programs for female in the first steps , we will carry and teach the children what ever experiences we gain and see in many workshops that we two are able  and we have family permission as they are far away from us in these hard times and war-suffered country.
---
FATIMA HAIDARI: I am Fatima Haidari daughter of Muhammad hassan ,I am graduated from Dash-Khana high school .successfully made the second Semester of Journalism Faculty  in Herat University ,and beside I am a social activist as a Volunteer . Doing activities in many organizations ,foreign organizations  and Radio in Herat. I have been as English instructor in a local English couching institution my earnest attachment with self-curricular activities .
My active participations in many workshops and other opportunities .have been English Instructor in JRS organization and in Star Association and currently working In a Radio which is named as Radio Sahar in Herat . beside , me and my friend Malika Hussaini planed for a humanity work for Kor-e-milli children who are disable and can not pay their fees ,we made a name as " Herat children Peace builders " till now we just did our first steps and for sure we have many plans for our backward area .
---
FIRST LIAISON
ABDUL BARI ZARIFI AND AGHRO
DIRECTOR'S MESSAGE

Afghanistan 3rd Generation for Human Rights Organization (AGHRO) was established by a group of like-minded individuals, with a passion for serving humanity and fighting for human rights & justice. Mr. Abdul Bari Zarifi among the group of forward thinking and enthusiastic young people, decided to establish an organization in order to serve all citizens regardless of race, color, religion, and ethnic background by providing assistance, guidance, and protection against human rights violation.

He realized that citizens residing in the remote areas of Afghanistan in spite of living in a modern age where access to information is relatively easy needed to be made aware of their basic human rights to protect their self and their family.

AGHRO provides educational and professional trainings to young Afghans because lack of access to higher education is one of the major problems for youth in Afghanistan which is also one of the reasons they leave their country. We motivate the youth to provision education to their families especially women and consider themselves individual supporters of Afghanistan by developing their capabilities, knowledge, and capacity. AGHRO works with farmers to modernize and standardize farming and livestock to improve production and cultivate more with fewer resources.
---
CONTACT INFO
For more information please contact:

---

If anyone knows about Abdul Bari Zarifi, please let us know.

His contact information at the time was:
Phone: 040236977
Cell#: +93(0)799500522 /+93(0)700000708
Skype: aghro.aghro1
PO Box: 141 Herat
Email info@aghro.org.af
director@aghro.org.af

Web www.aghro.org.af

Address
Mehri High School Road, Mehri Herway Street 12, 5th District
Herat, Afghanistan.
---
ABOUT HERAT CITY, AFGHANISTAN (from Wikipedia)
Herat is one of the thirty-four provinces of Afghanistan located in the western part of the country, Together with Badghis, Farah and Ghor provinces , it makes up the northwestern region of Afghanistan. Its the primary city and administrate capital of Herat City. The province of Herat is divided in to about 17 districts and contains over 1,000 villages. It has a population of about 1,780,000 making it the second most populated province in Afghanistan behind Kabul Province. The population is multi-ethnic but largely Persian speaking.
The province of Herat shares a border with Iran in the west and Turkmenistan in the north , making it an important trading region .The Trans-Afghanistan pipeline (TAPI) is expected to pass through Herat from Turkmenistan to Pakistan and India in the south .The province has two airports , one is Herat International Airport in the capital of Herat and the other is Shindand Air Base, which is one of the largest military bases in Afghanistan.
Football is the popular sport in Herat province, and in recent year cricket is also growing in popularity, The province is represented domestic competition by the Herat province cricket team.
DO YOU THINK YOUR COMMUNITY CAN BE A CITY OF PEACE? SEND AN EMAIL!

Note: If information or photos used here are copyrighted, please contact us and we will immediately delete the copyrighted material.