Rooms that Honor; Rooms that Share
Jubitz Family Foundation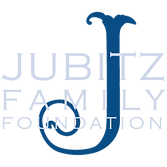 Essential to the momentum of the City of Peace movement are those whose support keeps aloft the wings of peace in our journey toward practical, sustainable Global Peace. The Jubitz Family Foundation is a major grantor of International Cities of Peace. The Foundation focuses on communities "in which we live by strengthening families, by respecting the natural environment, and by fostering peace."

One of the flagship initiatives of the Jubitz nonprofit organizations is the War Prevention Initiative, which produces the Peace and Conflict Studies Journals.  Peace Science Digest is a publication dedicated to creating awareness about the contributions peace research can make to prevent war and violence.
https://www.warpreventioninitiative.org
Vision: A world beyond war where humanity is united and a global system of peace and justice prevails for current and future generations.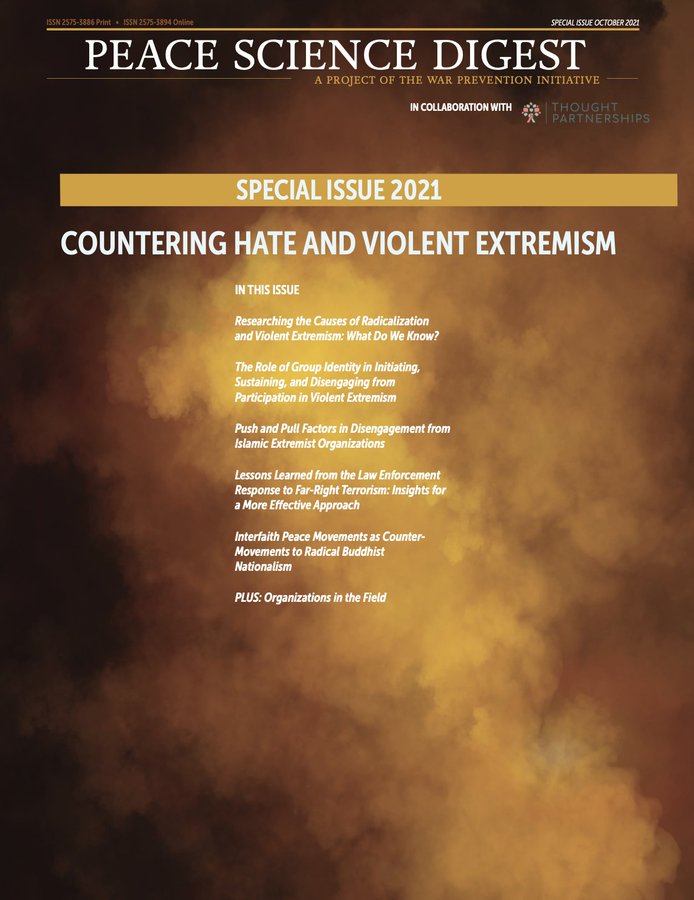 Our thanks to members of the Jubitz Family Foundation, friend of Peace and Rotarian Al Jubits, and Director Patrick Hiller.
---
---
LATEST NEWS (quote)

After more than a decade of working toward our vision, it become clear to us that our organic organizational growth and strategic planning took place without considering our visual identity. To address this, we took steps to reimagine our outward face by creating a new website and logo.
As you will notice on our website, our content is organized around our two key areas of focus: Demilitarizing Security and Managing Conflict Without Violence. Moreover, we fully integrated one of our core outputs, the Peace Science Digest, into the overall WPI website. We hope this adds clarity to our focus and invites our visitors to be partners and collaborators as we are working toward peace with justice.

As we continue, we also want to ensure that our ongoing journey of Diversity, Equity, Inclusion, and Justice (DEIJ) becomes integral not only to our visual identity but to all aspects of our work.

Domestically and globally, we are living in uncertain times. Being advocates for peace with justice and contributing knowledge and tools to the community of those who are concerned about peace and security issues is more important than ever.

In solidarity,

The WPI Team
Rooms That Honor, Rooms That Share is a great opportunity to create the infrastructure of peace though the good work of support Please get in touch with the Director today.
info@internationalcitiesofpeace.org
NOTE: The views of our major donors are the personal views of the honorees and not, necessarily, the views of International Cities of Peace, the Board or volunteers. We simply honor their generosity and work for peace by providing this Room of Honor. For more information:

support@internationalcitiesofpeace.org
---
BACK TO ROOMS THAT HONOR, ROOMS THAT SHARE
---
LATEST NEWS, JANUARY, 2023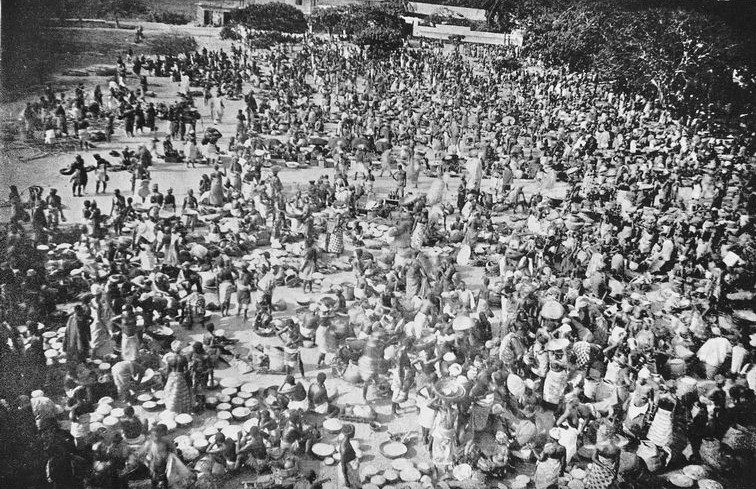 In various West African countries, women's situation rooms (WSRs) monitorelection-related violence, mobilize diverse constituencies against violence, and mediate conflicts that arise, enabling them to respond to emerging crises and violence.

WSRs engage most prominently in "operational" or "light" conflict prevention, but they also engage in "structural" or "deep" conflict prevention through the sustained cultivation of women's political participation and capacity-building year-round.

WSRs harness gender as a productive force for conflict prevention in three ways: by capitalizing on "women's movement networks," "the actual and perceived location of women outside formal politics," and "the rhetorical power of African motherhood to disrupt conflict dynamics."

Gender should be understood as a "resource for activists interested in conflict prevention and conflict disruption."
Key Insight for Informing Practice
Taken together, the findings of this research remind us that gender—its role in structuring networks, political institutions, and identities—is a resource that can be tapped for violence prevention, even if how it is tapped looks different in different places.

As the U.S. continues to grapple with greater levels of political violence—at protests, directed at politicians, or during and after elections—anti-violence activists must remember to use this powerful resource in their work.
Read more here.
Photo credit: The New York Public Library
---
LATEST PEACE SCIENCE DIGEST, JUNE, 2023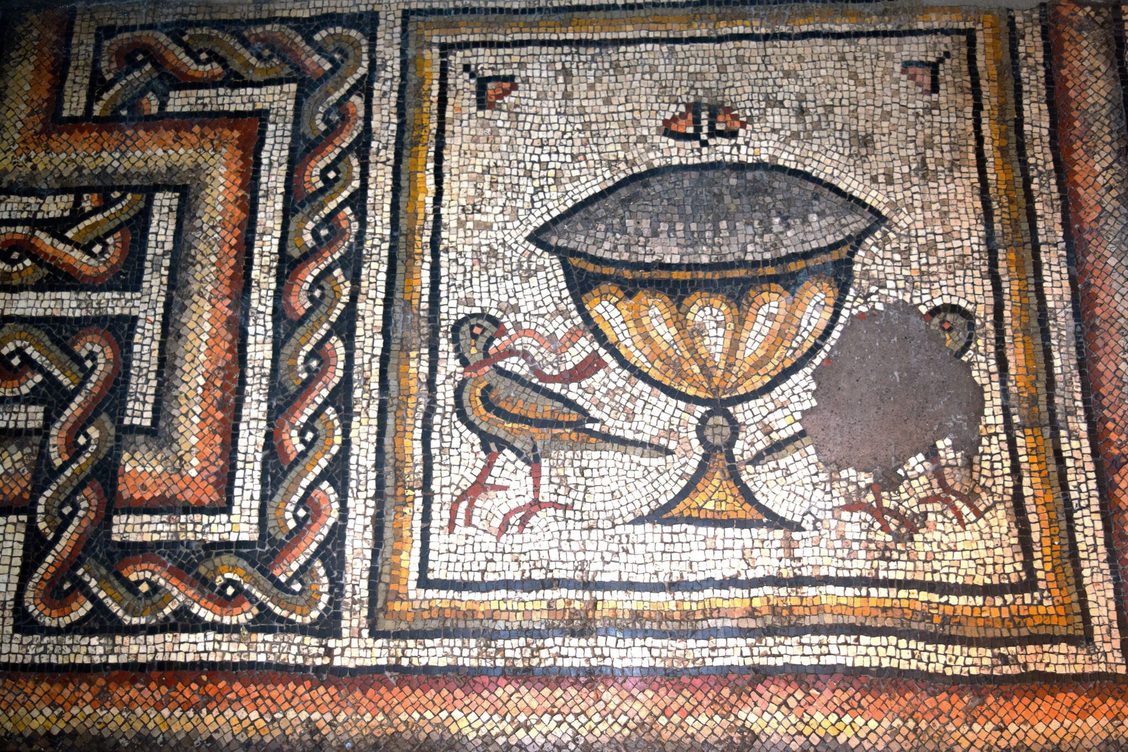 Talking Points
Among a sample of 200 Syrian survey respondents:  
Most respondents overwhelmingly identified with the identity category "Syrian" rather than more specific ethnic or sectarian identities. 

Most respondents' narratives of the Syrian armed conflict and visions of the future followed a "civic" rather than an "ethnic" rationale. 

Individuals' interpretations of the Syrian armed conflict correlated with their way of thinking about the "in-group" to which they envision belonging in the future—namely, whether that "in-group" is broadly inclusive and pluralistic or narrowly defined in terms of ethnic or sectarian identity.  

The legacies of war expressed here—overwhelmingly "civic" interpretations—suggest that everyday Syrians are articulating their own interpretations of the armed conflict and of future "Syrianness," rather than echoing the top-down narratives emphasizing ethnic/sectarian division that otherwise dominate perspectives on Syria in the media. 
Key Insight for Informing Practice
By vigorously standing by a conflict narrative of the current crisis in Sudan that highlights the self-interested motives of two men and resisting any conflict narratives that might pit Sudanese against each other along ethnic or geographic lines, Sudanese civil society retains the best chance of refusing the feuding generals the popular support (and human capital) they desperately want—and ultimately need—to pursue their military and political agendas.