Bamenda, Cameroon: City of Peace
Welcome to Ngo Itsnalb and his colleagues in the organization Hope For a Better Future Organization (H4BF), who have created the initiative Bamenda: Cameroon: City of Peace. Their work in providing wells and clean drinking water has led to a more peaceful life for many people in Cameroon.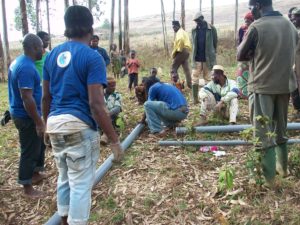 VISION
"We hold a vision of a world wherein individuals and communities are
full of hope."

MISSION AND GOALS
The Greatest goal of Hope for Better Future organization (H4BF) is to have peaceful world with people full of hope. We do this by providing clean water through low technology and/or technologically appropriate products and services. So far we have provided water to 43 villages in Cameroon and hope to do more in the coming future In Cameroon and beyond.
Hope For a Better Future Organization (H4BF) is a non-profit,
non-governmental, non sectarian and developmental organization for:
– Creating Peace Together,
– Sacrificing self to building mind, body and soul (holistic approach
to development).
– Fostering a holistic approach to development through building minds to face success.
– Seeking to uphold human dignity, love and unity between people mostly in developing countries through building bridges between problem (concern) and solutions.

---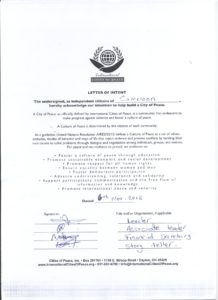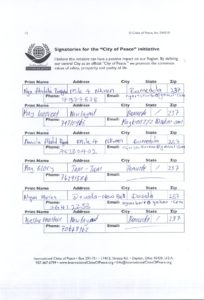 Letter of Intent
ABOUT THE LEADERSHIP
NGO ABDULAI BANFOGHA

EDUCATION
• G.P.S (Government practicing school) Nkambe Primary Education F.S.L.C 1997
• P.S.S (Presbyterian secondary school) Nkambe Secondary Education G.C.E. O/L 2003
• G.B.H.S (Government Bilingual High School) Nkambe High School Education
• AICT ( Associate Institute of Computer Technology) Higher Education Certification
• Yoga institute of Management and Technology

EXPERIENCE

• Young Farmers development Group (YOFADEG CIG) Ako Financial secretary 2008-
• Enfant Noir Digital studio Nkambe Sound Technician 2008 – 2010
• Royal Multimedia Center Kumbo Manager 2011 – 2012
• G.H.S (Government High School Kitiwum) Kumbo Computer/Physics Teacher
• Leeiyen Bamenda Human Resource Person 2012 – till present
• NASFA Ako- Cameroon Human Resource person 2011- till present
• Booku Faa Entertainment Yaoundé – Cameroon CEO 2011 till present date
• MasterPeace Cameroon President 2013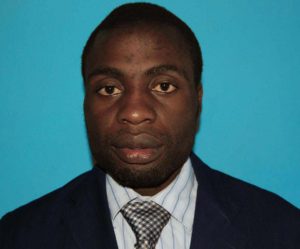 INTELLECTUAL WRITE-UPS
• April 20010: A report on the internship carried out with Paul Computer Bamenda
• November 2010: A report on the internship carried out with Donga Mantung Community Radio ( DMCR)
• 2010- 2011: Yearly activity reports written and submitted to the ministry of public health and achieve for YOFADEG.
• 2011 – 2012: Yearly activity reports written and submitted to ministry of Agriculture achieve for NASFA.
• 2012 – 2013: Report of activity on the International day of peace writtern and submitted to MasterPeace headquarters in Egypt for MasterPeace Club Bamenda, Cameroon.

AFFILIATION
• 2007/2008: Financial Secretary Banso Student Union (NASU)
• Assistant Manager of the MUYE Palms Common Initiative Group
• Member of network of Africa Youth for development www.nayd.org
• Club President of MasterPeace Bamenda,Cameroon. www.masterpeace.org
• Cameroon Country Coordinator for Multipurpose Inter parliamentary (TMIPU).
• Cameroon Country coordinator for City of Peace International www.internationalcitiesofpeace.org
---
CONTACT INFO
Ngo Itsnalb <ngoitsnalb@gmail.com>

Hope For a Better Future Organization (H4BF)
P.O.BOX 3343
YAOUNDE
CENTER REGION
Republic of Cameroon/central Africa
---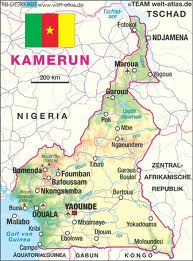 ABOUT BAMENDA, CAMEROON (excerted from Wikipedia)
Bamenda, also known as Abakwa and Mankon Town, is a city in northwestern Cameroon and capital of the North West Region. The city had a population of about 800,000 people at the 2012 Cameroon Census, and is located 366 km (227 mi) north-west of the Cameroonian capital, Yaoundé. Bamenda is known for its cool climate and scenic hilly location

The city of Bamenda has road links to Yaoundé and Douala, as well as a disused airport. North of the city is the Bamenda Ring Road, a 367 km (228 mi) circular route through some of Cameroon's most spectacular mountains. Along this road is Mount Oku (3,000 m/9,800 ft), the Kimbi River Game Reserve, the Menchum River waterfalls, a huge chief's palace at Bafut, and a pyramidal thatched shrine at Akum (also known as Bagangu).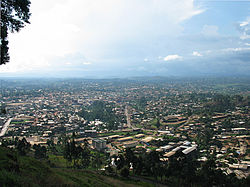 History: In origin the city is an amalgamation of three villages – Mankon, Mendakwe and Nkwen. The first was named for the Mankon people. An alliance of five ethnic groups founded a chieftaincy (a fon) known as the Mankon Fon.

Bamenda's principal ethnic group is the Tikar. In the past, the Tikar faced invasions from peoples in the surrounding hills, and between 1700 and 1800, they joined a confederation established by the Mbum for defense purposes. However, Bamenda also comprises of the Nguemba people

Bamenda was subjected to German colonialism in the late 19th century, and evidence of Germany's former occupation of Bamenda can still be seen today in structures such as the Fort at the Bamenda station. After the defeat of the Germans in World War I (1914–1918) the League of Nations shared German colonial territories among victorious nations. Western Cameroon was administered jointly with Nigeria under the protectorate of the British until 1961 when following a plebiscite it attained independence by joining then the already independent République du Cameroun.

Today, many of the city's inhabitants are English-speaking, and Cameroonian Pidgin English is the main language spoken in the shops and on the streets of Bamenda. Some Anglophone political pressure groups represented in the city such as the Southern Cameroons National Council (SCNC) advocate secession from the rest of Cameroon, which is francophone.
DO YOU THINK YOUR COMMUNITY CAN BE A CITY OF PEACE? SEND AN EMAIL!