The Peace Pod in Ojai, California designed, gained City approval, and invited the community as they mounted an International Cities of Peace municipal sign at the entry to their City. Details on design are available from the leaders of this innovative peace team.
Ojai, California, U.S.A.: City of Peace
Welcome to the citizens and members of the peacebuilding community in Ojai, California: City of Peace.
Ojai has been very peace conscious for years. A group called Living Peace in Ojai has sponsored events on International Peace Day in September for the past seven years — including some major festivals in our town's central park — and one year attention given to a divisive situation in the community that brought people together to talk and have an opportunity for reconciliation and healing – using the Council approach. There have also been peace walks on that day, and the screening of "Peace One Day'.
Note: Introduction page with information primarily at the time of joining International Cities of Peace. For updates, please contact the liaison.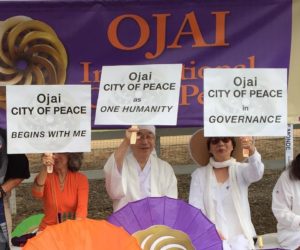 Below is a photo of the core team of members of the City of Peace Team. From left to right: Anahata Pomeroy, Kathy Nolan, Julie Heyman, Brian Berman, Lisa Berman, Dianne McCourtney (photo David Baker).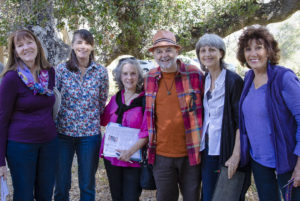 Several times a year one or more groups sponsor Dances of Universal Peace; Martin Luther King Day is recognized every year by an event in the town center. There are many other events, as well as meditations, prayer groups, etc. There is a group, the Ojai Peace Coalition, that offers an annual "Nobel Peace Prize" to a local citizen for their efforts on behalf of peace.
One area the group wants to acknowledge is the indigenous history of their region… specifically the Chumash people. Ojai has a local elder and keeper of the history who they want to interview and find out more abut the original reasons her people came to our Ojai Valley – many have heard it was for ceremony and healing.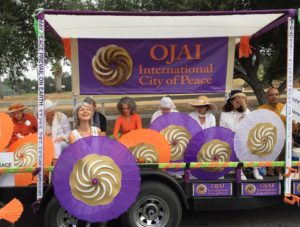 VISION
Ojai is a community that fosters a culture of peace within, as well as in our homes, schools, businesses, government and all aspects of community life and livelihood. We are dedicated to serving the emergence of personal, ecological, and universal well being.
MISSION
To honor: a culture of peace based on our one shared humanity and interconnectedness with all life.
To inspire: educational programs and services designed to empower individuals and the community in establishing an inclusive, sustainable, and enduring culture of peace.
To foster: a community that connects with, knows, and respects its neighbors of all ages, backgrounds, abilities, and beliefs.
To nurture: a culture of love and peace in body, mind and spirit.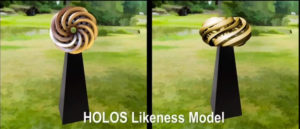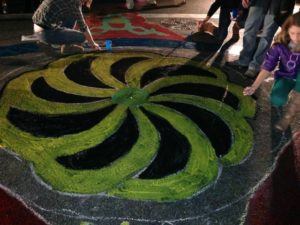 Brian Berman, local sculptor and member of Ojai Studio Artists, and Julie Heyman, peace cultivator, announced in the City of Ojai on International Day of Peace, 2014, a project to produce and install a HOLOS sculpture that symbolizes our One shared Humanity on peace day, 2015.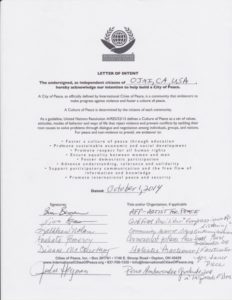 Letter of Intent
---
ABOUT JULIE RAQUEL HEYMAN
Julie considers herself a Peace Cultivator, having spent much of her adult life involved in peace and consciousness raising activities. In 2011 she completed the first world-wide 20 week Peace Ambassador Course lead by James O'Dea and the Shift Network. Since March 2012, she has coordinated a monthly gathering of conscious evolutionaries, inspired by the work of the futurist Barbara Marx Hubbard and committed to creating a higher resonance among people.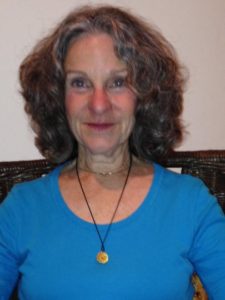 A graduate of Douglas College in History, and a professional musician in her earlier years, Julie spent 25 years working for an international not-for-profit organization dedicated to meditation as a means to uplift humanity. Her roles included fundraising, organizing international events and administering several international projects. For 15 years, while living on Cape Cod, Julie hosted a meditation center that was open to the public.
Residing in Ojai, CA since 2008, Julie serves in several capacities for the Ojai Valley Green Coalition, in particular being a member of the Watershed Committee. She volunteers at Meditation Mount whose mission is "…to promote the building of an enlightened and compassionate world through the power of creative meditation…".
Julie loves strategic thinking, organizing and networking. Her passion is the evolution of human consciousness such that the sense of separation caused by race, nationality, religion, gender, etc. will no longer make sense, and rather peace, tolerance, goodwill, well-being and compassion will be a natural state for all.
ABOUT BRIAN BERMAN
Born in New York in 1949, Brian was deeply affected as a child when viewing images of the Holocaust on TV and books on WWII. It wasn't until 2002 when he was facilitating a Jewish German Reconciliation Project in Germany, that he realized Hitler had made him, inadvertently, a peace-builder.
In 1969, he was trained as a peace marshal by a Quaker group to hold the peace during the Moratorium March in Washington DC.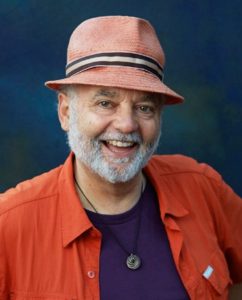 In 1970, Berman studied yoga and meditation and began teaching them for the Integral Yoga Institute. He raised a family and in 1988, he began Citizen Diplomacy work with Russia, and attended the International Peace Marathon in Moscow. He returned to the States, and after being with people from over 70 nations running a marathon for peace, began lecturing on the vision of our one global family working for peace.
In 1989 Berman joined the group Global Family and went on a citizen diplomacy trip back to Russia teaching Barbara Marx Hubbard's, "Resonating Core Groups" and meditation. In June of that year, with Global family, he helped facilitate, Seeking the True Meaning of Peace, hosted by the Costa Rican government and the United Nations, in San Jose, Costa Rica. The 14th Dalai Lama, and 700 other peace builders attended this conference.
Following 9/11, Berman started a listening group in his community to facilitate using listening skills as a path to conflict resolution. In 2002, he was invited by the director of The Compassionate Listening Project to travel to Berlin, Germany to help facilitate a group of Jews and Germans with healing the emotional wounds resulting from World War II and the Holocaust.
As a Compassionate Listening facilitator and the former co-director and facilitator of the Jewish-German Reconciliation Project, Berman's CL work centered on reconciliation and healing the wounds of war. Together with his wife Lisa, they facilitate healing and reconciliation workshops in the US and Europe and The Art of Listening – a skills building workshop for building peace. Berman is trained in Hakomi Therapy, Attitudinal Healing, and taught yoga and meditation for many years. He is an award-winning sculptor and teacher. The theme of his artwork is Art for Peace.
CONTACT INFO
For more information, contact the leaders through email or website:
Julie Heyman: jheyman1@roadrunner.com
Brian Berman:
---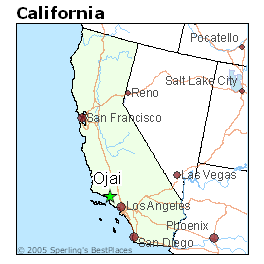 ABOUT OJAI, CALIFORNIA, U.S.A. (from Wikipedia)
Ojai is a city in Ventura County in the U.S. state of California. Located in the Ojai Valley, it is northwest of Los Angeles and east of Santa Barbara. The valley is about 10 miles (16 km) long by 3 miles (5 km) wide, surrounded by hills and mountains. The population is now around 8000.
Ojai is a tourism destination with boutique hotels and recreation opportunities including hiking, and spiritual retreats, as well as for a farmers' market on Sundays with local organic agriculture. It also has small businesses specializing in local and ecologically friendly art, design, and home improvement—such as galleries and a solar power company. Chain stores (other than a few gas stations) are prohibited by Ojai city law to encourage local small business development and keep the town unique.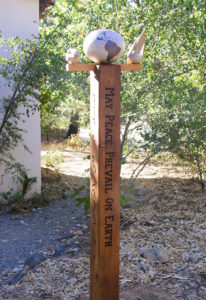 The city of Ojai has many peace poles, this being the latest addtion at the Ojai City Hall.
The city's self-styled nickname is "Shangri-La" referencing the natural beauty of this health-and-spirituality-focused region. While there are no known references, it is commonly claimed that the mountains visible from the city were used, but then cut, from the 1937 movie as the mystical sanctuary of James Hilton's novel Lost Horizon.
Ojai's culture is heavily focused on ecology, health and organic agriculture, walking/hiking, spirituality, music and local art. It is often seen as a hippie-friendly city, and many New Age shops exist. The benign climate has also fostered subcultures devoted to driving and exhibiting classic cars and there are several motorcycle clubs that regularly tour through Ojai as well.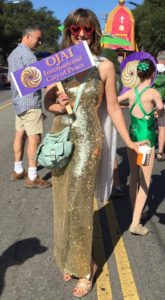 The Ojai Music Festival, founded in 1947, is an annual festival of performances by some of the world's top musicians and composers, and occurs on the first weekend after Memorial Day. Notable appearances include Igor Stravinsky, Aaron Copland, Esa-Pekka Salonen and Pierre Boulez, who was festival director in 2003. The outdoor bookshop Bart's Books, subject of news programs and documentaries, has been in Ojai since 1964. Ojai is home to the annual Ojai Playwrights Conference, a two week playwrights festival that brings professional writers and actors from across the country to Ojai. The community is served by The Ojai and Ventura VIEW, Ojai Valley News and The Ojai Post.
DO YOU THINK YOUR COMMUNITY CAN BE A CITY OF PEACE? SEND AN EMAIL!
 Note: If information or photos used here are copyrighted, please contact us and we will immediately delete the copyrighted material.