Orlu, Imo State, Nigeria: City of Peace
We welcome Reverend Prince Iwuoha and his colleagues who have established Orlu, Nigeria as a City of Peace. The group has created the Holistic Awareness for Peace Foundation (HAPF) with headquarters in Port Harcourt, Rivers State Nigeria.
Note: Introduction page with information primarily at the time of joining International Cities of Peace. For updates, please contact the liaison.
As the Village Head of Umugorji, Isi-Okwu Ihioma in Orlu LGA, Imo State Nigeria, Prince Iwuoha travels every other week to his village to work and maintain peace within the community.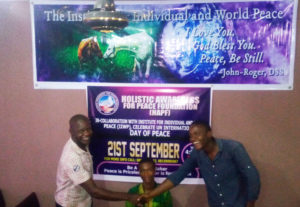 ---
HOLISTIC AWARENESS FOR PEACE FOUNDATION
Holistic Awareness for Peace Foundation was established by Corporate Affairs Commission CAC in Nigeria on 24th March 2016. The impetus for the foundation stemmed from recognition of the high rate and intractable nature of contemporary conflict formation in Nigeria as well as the global events and human experiences in general which is yearning for urgent peace.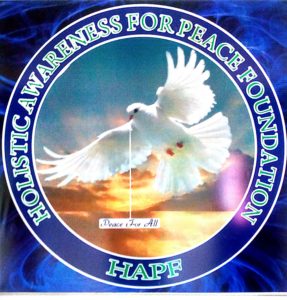 Looking back through the world peace chronological acceleration. The importance of peace can't be over emphasized. We need peace to carry out our task, assignment at home, school or at workplace. We need peace to sleep. We need peace to travel from one place to another, either to visit a friend or to transact one business or the other. We can't have any hope when there is no peace. Every religion preaches peace. No nation under the sun can dream of development without peace. No individual can dream of fulfilled life without peace. The utmost disire of every individual is to have peace.
Therefore, having critically and carefully observed the pros and cons of peace as regard to humanity and development. The Holistic Awareness for Peace Foundation (HAPF) decided to imbibed in the process of multi-track peace building. By creating a platform of spreading the peaceful gospel of holistic awareness through peace counseling, peace seminars, peace symposium and peace workshops as a way of cultivating the culture of peace within Nigeria and beyond. As this is HAPF's ultimate intention and aspirations and our pledge. So, help us God.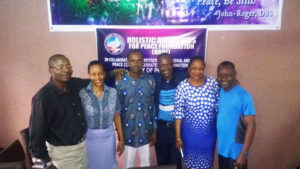 ---
OBJECTIVES
* To promote alternative dispute resolution services.
* To work for peace economic and social justice.
* To advocate for fairness and equality in governance.
* To enhance better living condition for humanity.
* To promote peace among tribes and community.
* To encourage mass participation in the electrol process.
* To ensure human capacity development.
* To sensitize the youths on the benefits of education in individual capacity.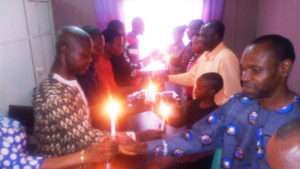 Celebrating International Day of Peace.
---
ABOUT PRINCE IWUOHA
Rev/Chief. Prince Iwuoha is a native of Umugorji village in Isi-Okwu Autonomous Community, in Orlu L.G.A. Imo State Nigeria. Holds BSc, and Master's Degrees in Peace and Conflict Studies. Has a high disposition for knowledge.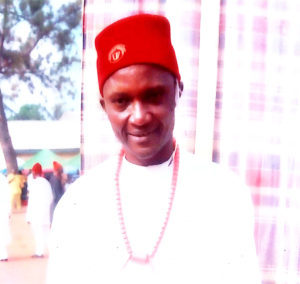 He is married with children. In line with ROYALTY, he is currently the VILLAGE HEAD OF UMUGORJI. He is a member of Institute of Chartered Mediators and Conciliator ICMC of Nigeria.
Prince Iwuoha is the Founder, Chairman and Chief Executive of Holistic Awareness for Peace Foundation (HAPF) with it's operational HQ in Port Harcourt, Rivers State Nigeria.
Prince Iwuoha is adjudged, one of the Facilitator's of Institute for Individual and World Peace (IIWP) also a facilitator of Peace Theological Seminary and College of Philosophy under the auspices of the Church, Movement of Spiritual Inner Awareness (MSIA) founded by John-Roger D.S.S. in the United States of America.
Books by Prince Iwuoha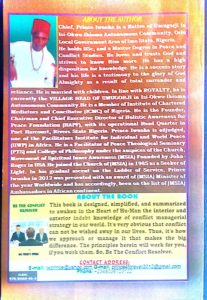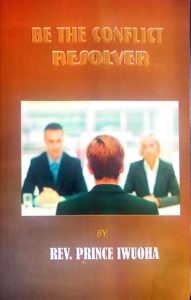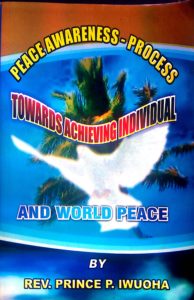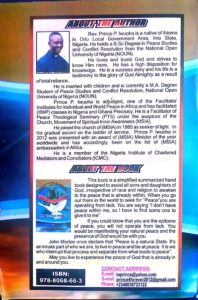 ---
CONTACT INFORMATION
Prince Iwuoha <iwprince@yahoo.com>
Holistic Awareness for Peace Foundation HAPF in-collaboration with Institute for Individual and World Peace IIWP celebrated the UN Day of Peace at HAPF'S office #20 Rumuagholu road, off Rumuokoro junction Port Harcourt, Rivers State Nigeria.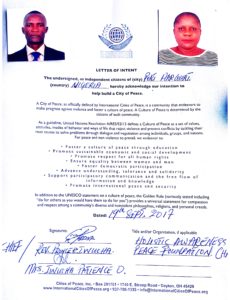 ---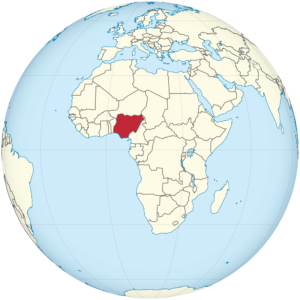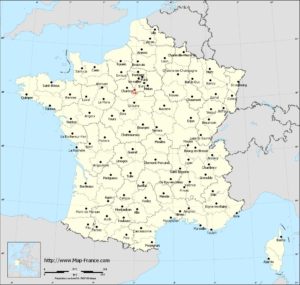 ABOUT ORLU, IMO STATE, NIGERIA (from Wikipedia)

Orlu is the second largest city in Southeast Nigeria's Imo State with an estimated population of 420,000. It has a long history and has played a critical role as the headquarters for the Organisation of African Unity (OAU) Humanitarian Relief Agencies during the Nigeria/Biafra civil war. The Nigerian headquarters of the British Cheshire Home is in the city.
It is a home for enterprise and industry which gave it the unofficial tag of the commercial capital of Imo state. Many successful Nigerian businessmen, industrialists and champions of industries hail from its Local Government Areas that make up what is widely called Orlu Senatorial Zone. They include Orsu, Isu, Njaba, Nwangele, Nkwerre, Ideato North, Ideato South, Oru East, Oru West, Ohaji Egbema and Oguta. The City centre of the local government area are within the host towns of Amaifeke, Ihioma/Ebenese, Umuna, Umuowa, Orlu-Gedegwum and Owerre-Ebeiri. When all of the LGAs in the zone are included Orlu's population is estimated to be approaching 3,000,000 inhabitants.
The towns in Orlu urban have different cultural masqurade heritages through which they express their communal attributes, descents and heritages like Mmuowu, Ebuebu, Oghu, Okonko, Ekeleke and Okorosha etc. The people of Orlu have made important contributions towards the educational, sports and political growth of Nigeria. The heroic Samuel Okwaraji who died playing for Nigeria hails from Umudioka Orlu hence the city's main stadium name: Umuowa. The Former Governor of the state, Chief Achike Udenwa, hails from Amaifeke Orlu while the present governor, Owelle Rochas Okorocha hails from Ogboko where the Eastern Palm University is located, in the outskirts of the city. The Local Government consists of over 33 Autonomous communities. They include towns like Umuna, Eziachi, Obor, Umuzike, Umutanze, Obinugwu, Umudioka -where we have the First Chairman, USA Chapter of the Nigerian ruling party, The Peoples Democratic Party (PDP USA Chapter), Prof. Ikegwuoha, Bernard-Thompson Onyemauchechukwu, Owerre-Ebeiri the home over the longest traditional ruler in the history of Nigeria late Eze Ben Uzomah who was on the throne for over 50 years, Umuowa, Amike, Mgbee, Amaifeke, Ihioma, Okporo, Ogberuru, Obibi-Ochasi and Ihitte-Owerre, Orlu is a homeland for Igbo people of Nigeria.
Note: If information or photos used here are copyrighted, please contact us and we will immediately delete the copyrighted material.