Akute, Ogun State, Nigeria: International City of Peace

We welcome Kingsley Shola Ayinde and his colleagues who have established their community– Akute, Ogun State, Nigeria — as an International City of Peace. Kingsley has a BSC in Theology at the West Africa Theological Seminary and a BSC Religion in view at University of Nigeria, Nnsukka, an affiliate of West Africa Theological Seminary. Though the community initiative is focused on a particular religious community, International Cities of Peace wishes to emphasize that all religions and spiritual paths have the Golden Rule as a tenet of their doctrine and ethics.
Note: Introduction page with information primarily at the time of joining International Cities of Peace. For updates, please contact the liaison.
At the Ifo Local Government Council Secretariat, where the Chairperson, the Honourable Kikelomo Delano, signed a treaty proclaiming Ifo LGA an International City of Peace.
Date: October 20, 2021
This community works was part of God's Sovereign Army of Intercessors Ministry engagement with the government at the grassroots level for the benefits of the citizens.
---
1.We teach people to come to the understanding of their peculiar reality and take charge of that reality through participation and to determine a positive outcome.
2. We help Communities to see opportunities locally, nationally and internationally and how these can be used to transform their situation holistically.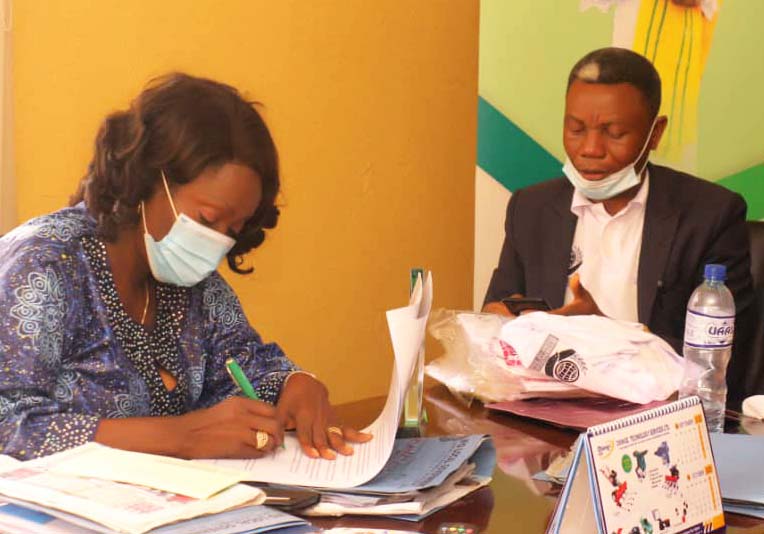 ---
1. We response to the moral and social issues that impact the Community, State and Nation.
2. Teaching and equipping the Community as to how they can engage these issues through crowdfunding of skills development and small scale enterprises.
3. Mobilise them for various Community projects with a goal of achieving greater good for the Community.
4. Interdependence of every member of the Community on issues of security through vigilante groups and CDC meetings.
5. We encourage people-owned and people-driven developmental programs for the benefit of the community.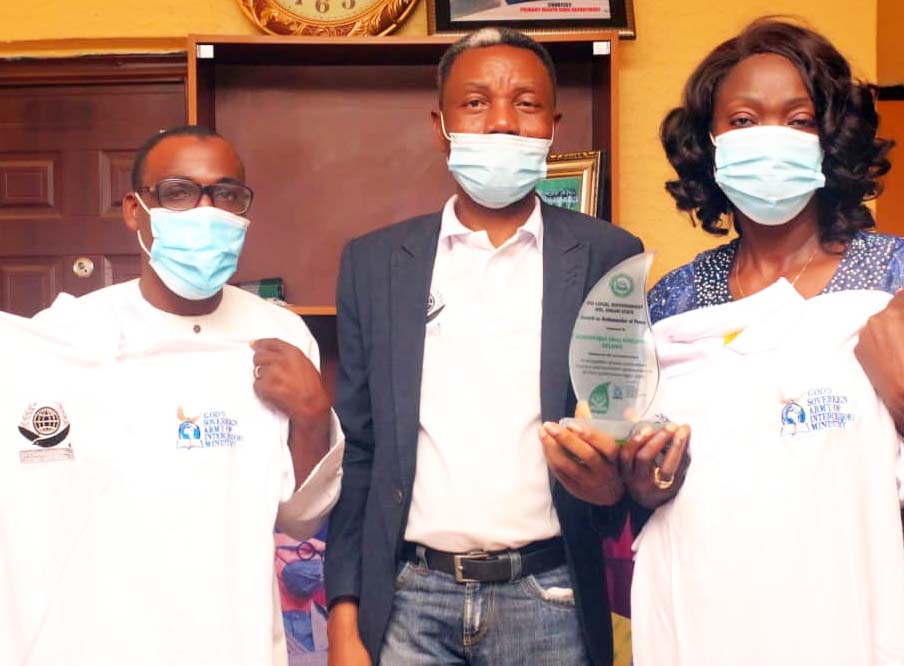 ---
In addition to this information given above;
We have a program for the end this year, with the Theme:
AKUTE COMMUNITY OUTREACH 
Featuring:
– Prostrate/Cervical Cancer Screening
– Eye Test + Free Reading Glasses
– Blood sugar/Pressure Tests + Free Drugs
– General Medical Screening
– Distribution of food items etc.
We are soliciting for donations from International Cities of Peace and your partners to assist us in reaching out to more people in need this festive period.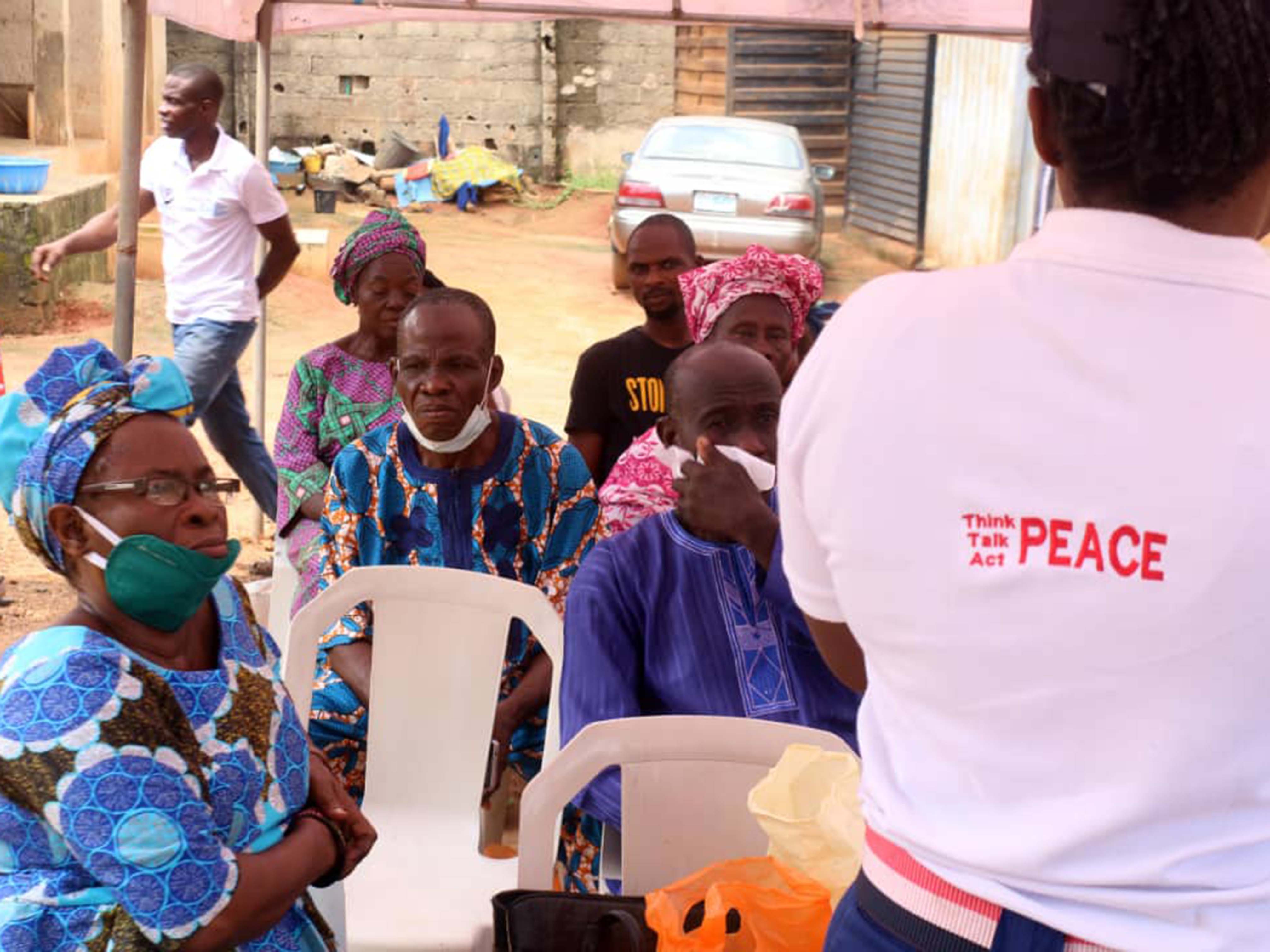 From the Global Feast For Peace in celebration of United Nations International Day Of Peace by God's Sovereign Army of Intercessors Ministry Social Forum on Saturday September 25ft 2021 at Akute Ogun State.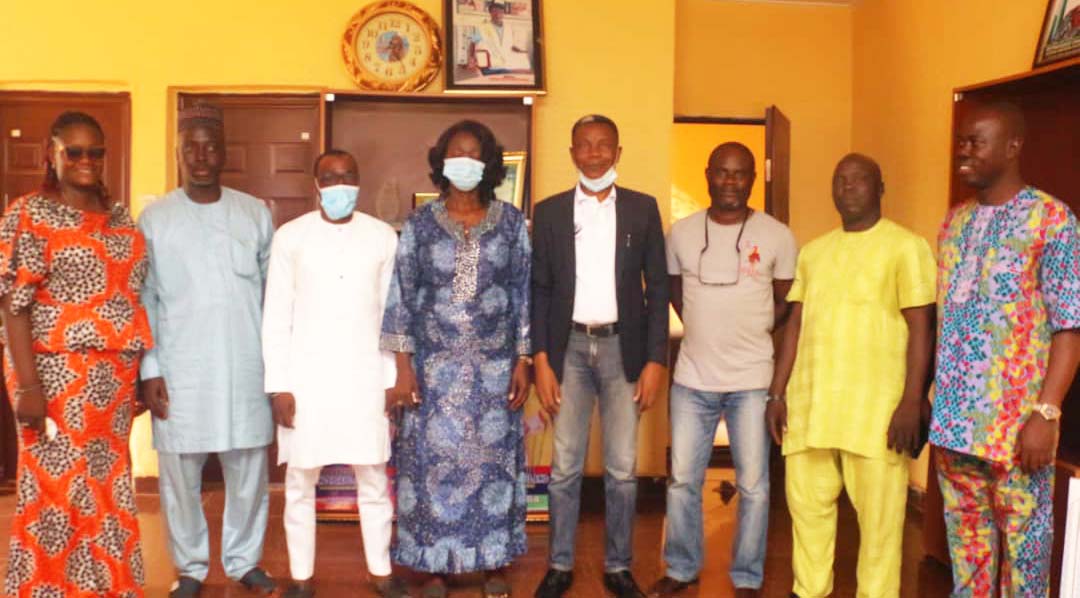 On my right side on the high table is Vice Chairman of Ifo Local Government Council and two other people sent by the Council Chairperson Honorable .Kikelomo Delano, and on my left side are CDC Chairman, CDA Chairman and a representative of Nigeria Civil and Security Defence Corps in attendance. 
"It was a wonderful time," said Kingsley Ayinde, "of helping our community to see and read into their reality and desire to transform it, through dialogue and designing strategies to address their issues in a participatory manner."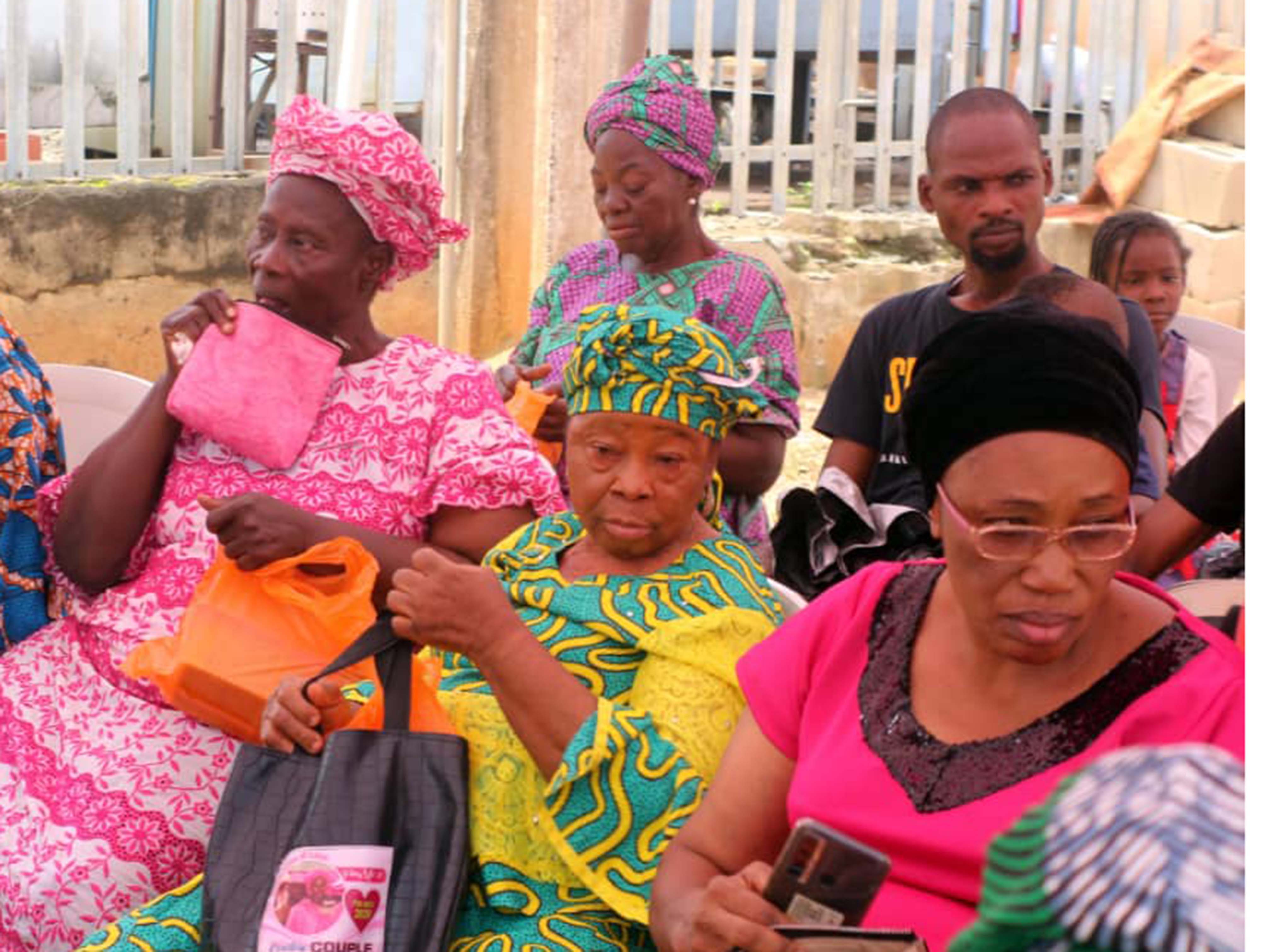 ---
LETTER OF INTENT with Signatures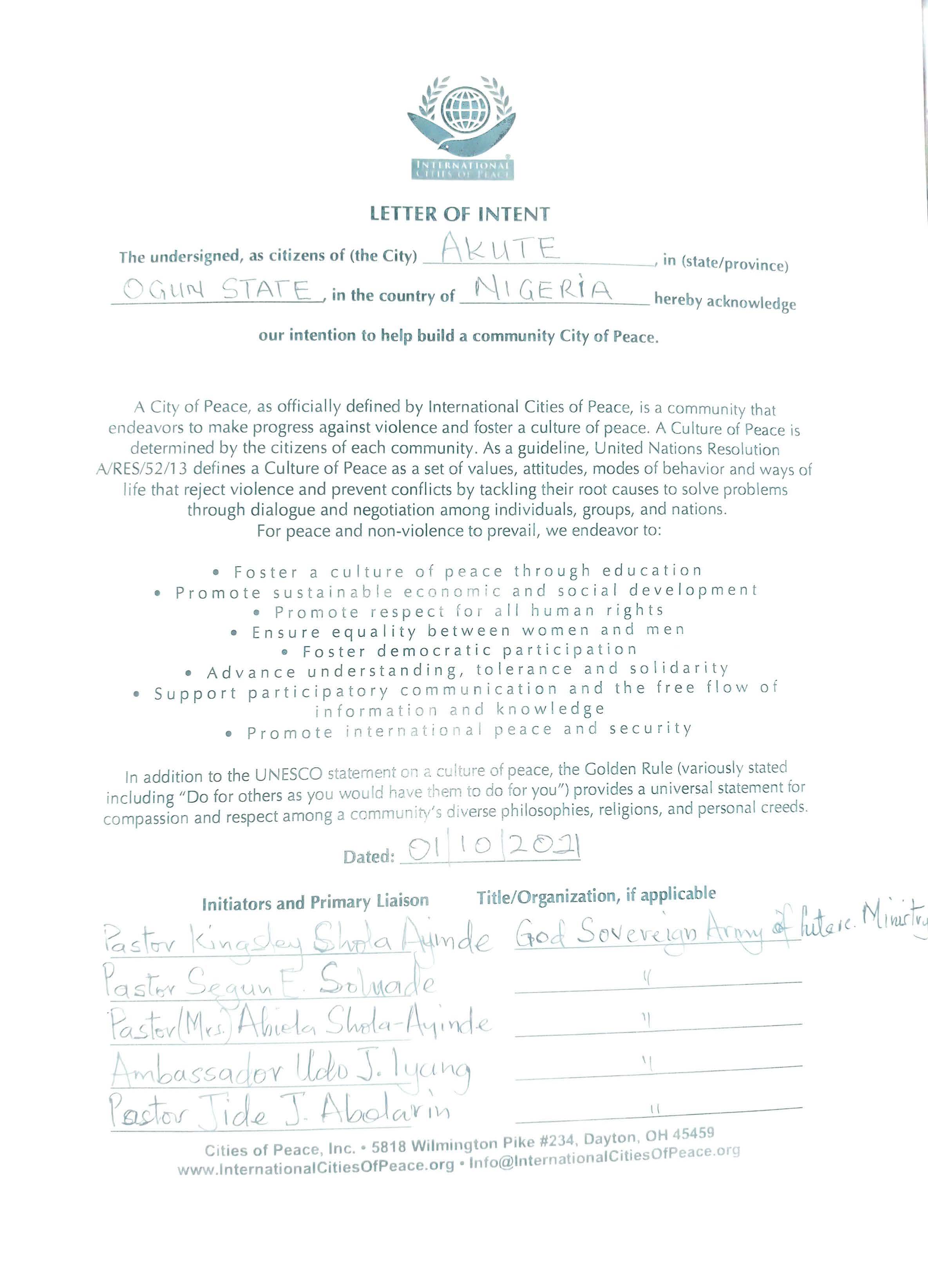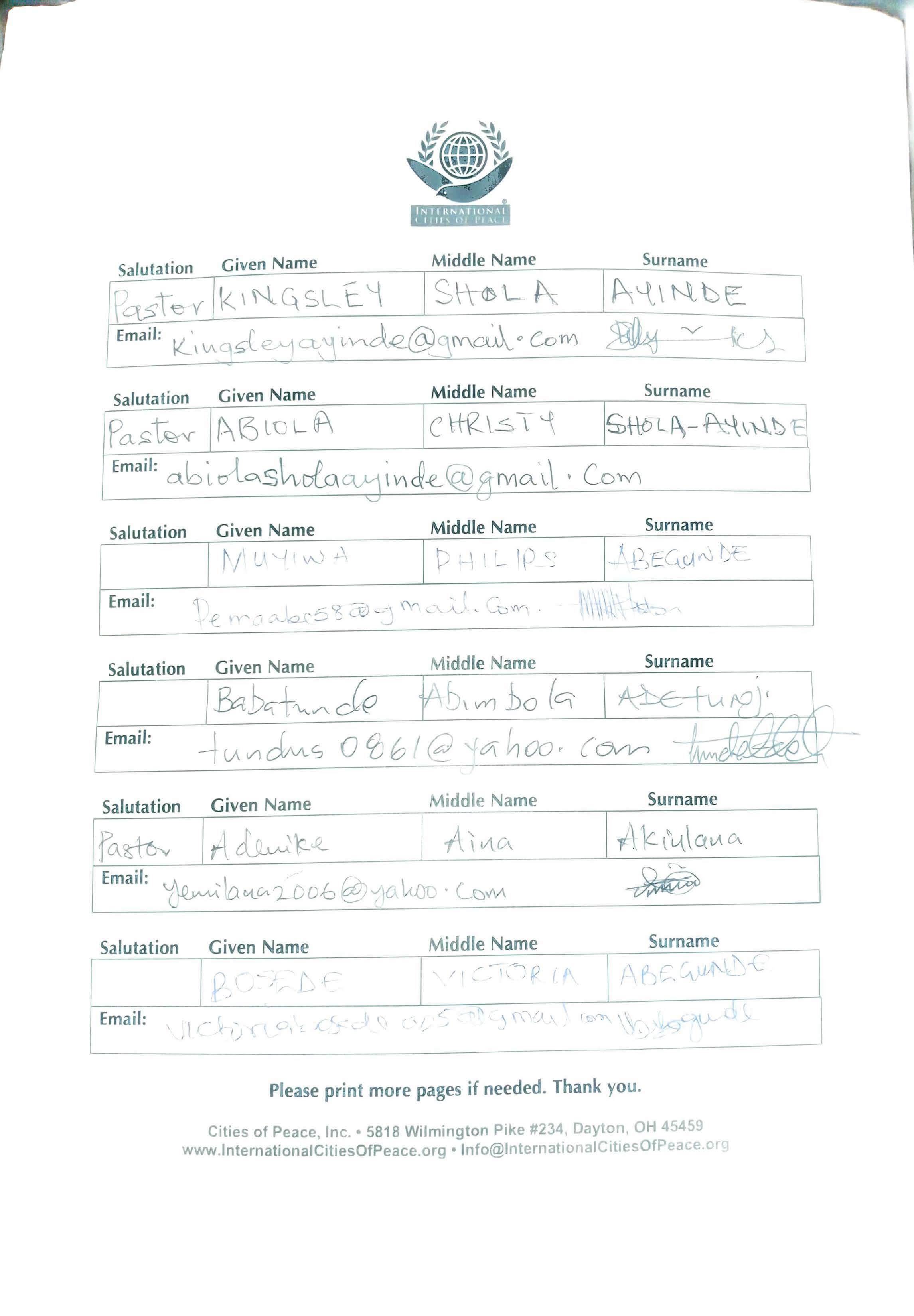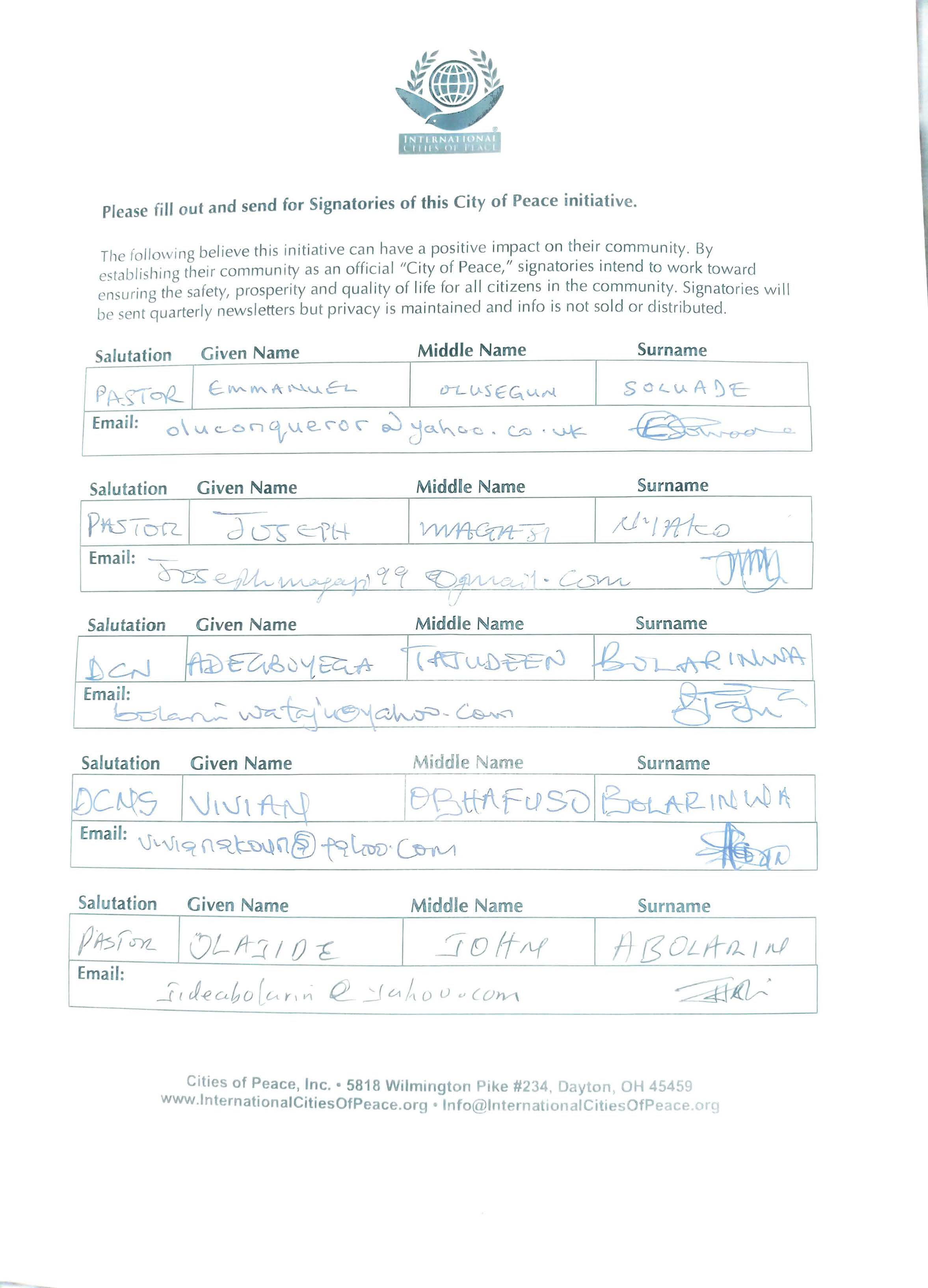 ---
ABOUT THE LIAISON
Kingsley Shola Ayinde.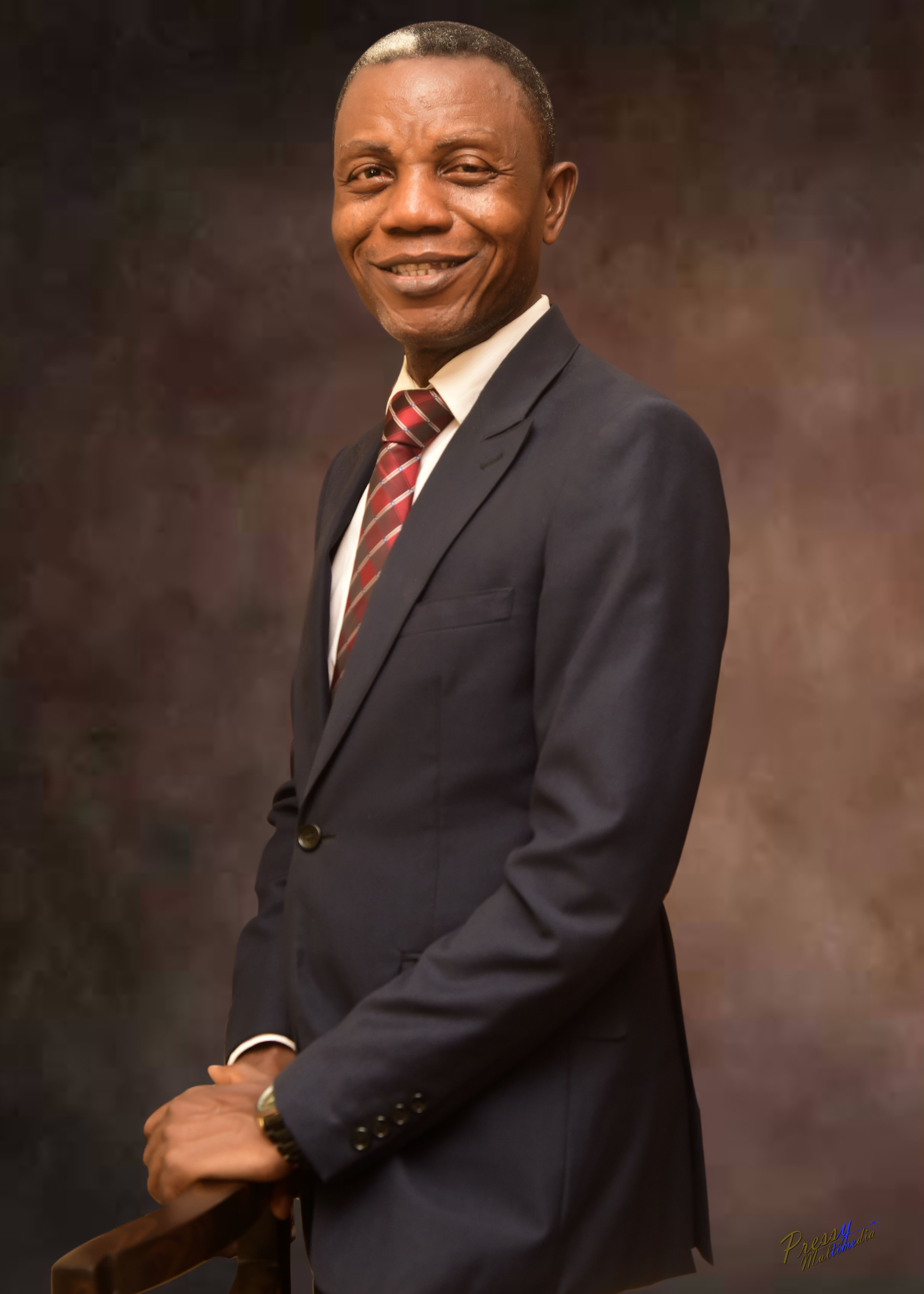 ---
CONTACT INFORMATION
To contact or support this initiative:
Ayinde Kingsley <kingsleyayinde@gmail.com>
---
ABOUT AKUTE, OGUN STATE, NIGERIA (from Wikipedia)

Ifo is a Local Government Area in Ogun State, Nigeria. Its headquarters are in the town of Ifo at 6°49′00″N 3°12′00″E.It has an area of 521 km2 (201 sq mi) and a population of 698,837 at the 2006 census "Adebami-Tella". The postal code of the area is 112.
Note: If information or photos used here are copyrighted, please contact us and we will immediately delete the copyrighted material.