Awe Nigeria: City of Peace
Soyebi Oluwakemi Abiodun (Shokesta woman — see bio below) with her visionary, pro active and charismatic team have declare Awe town as a city of peace in Oyo state south west Nigeria west Africa.
Note: Introduction page with information primarily at the time of joining International Cities of Peace. For updates, please contact the liaison.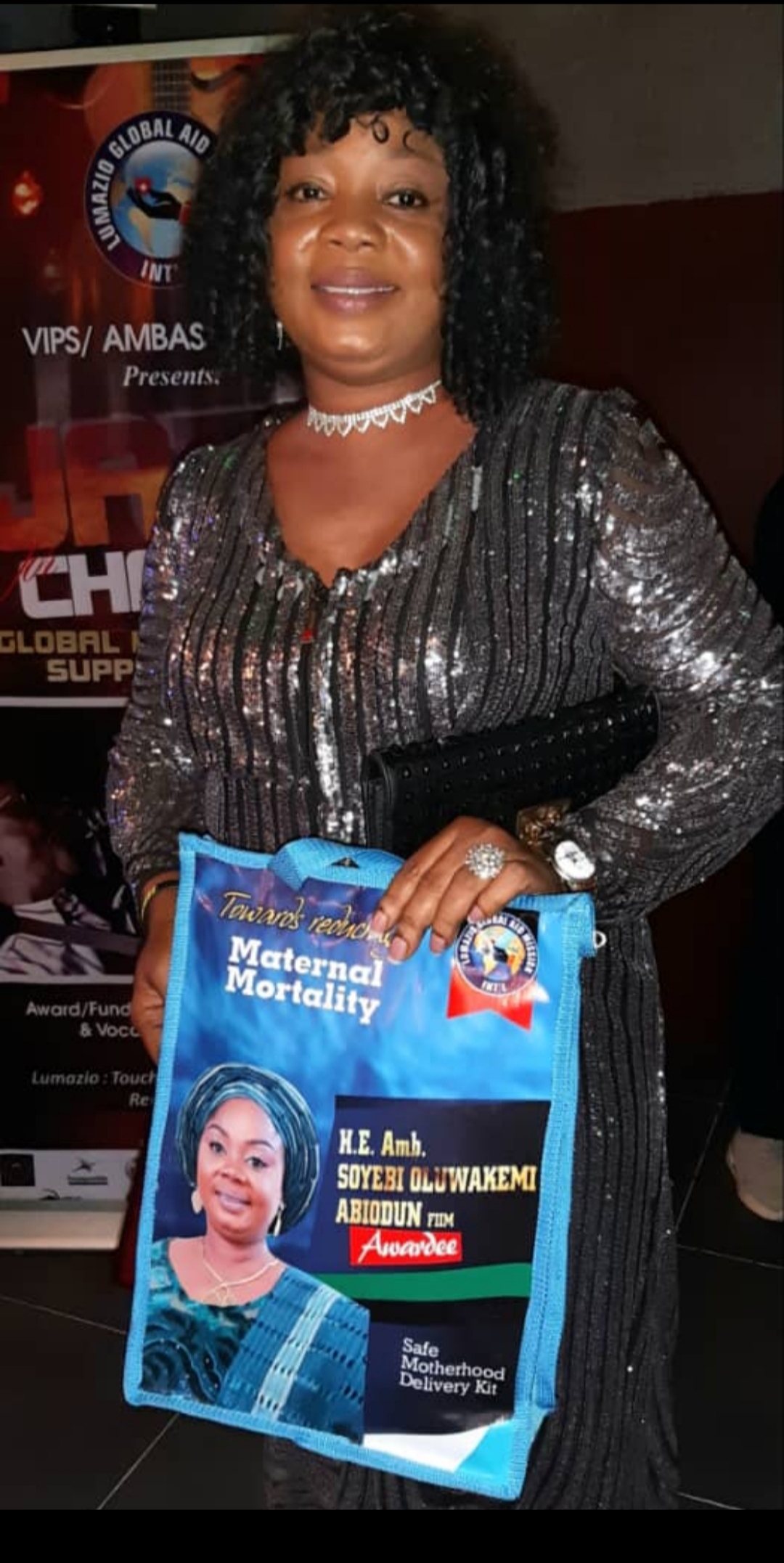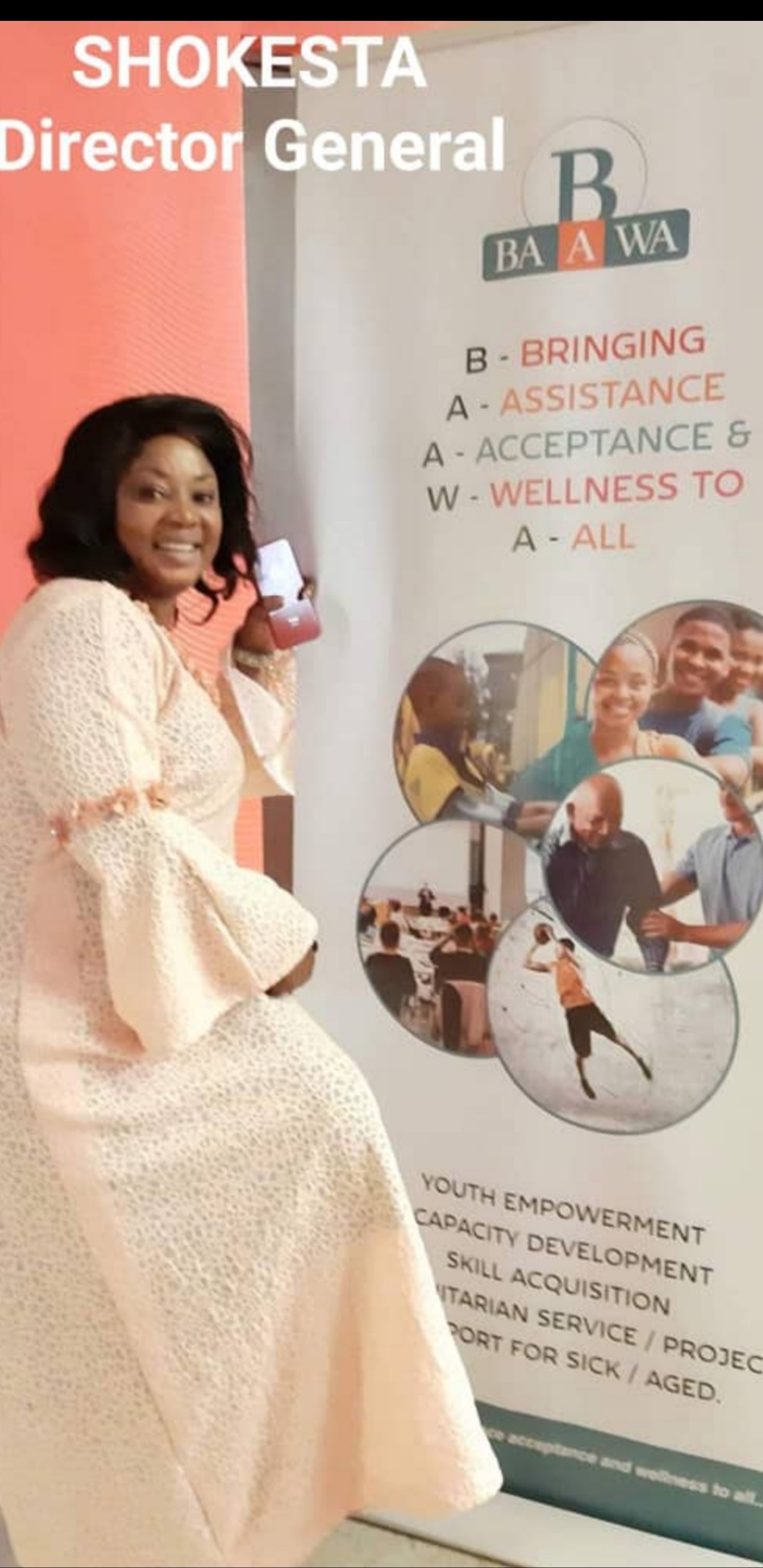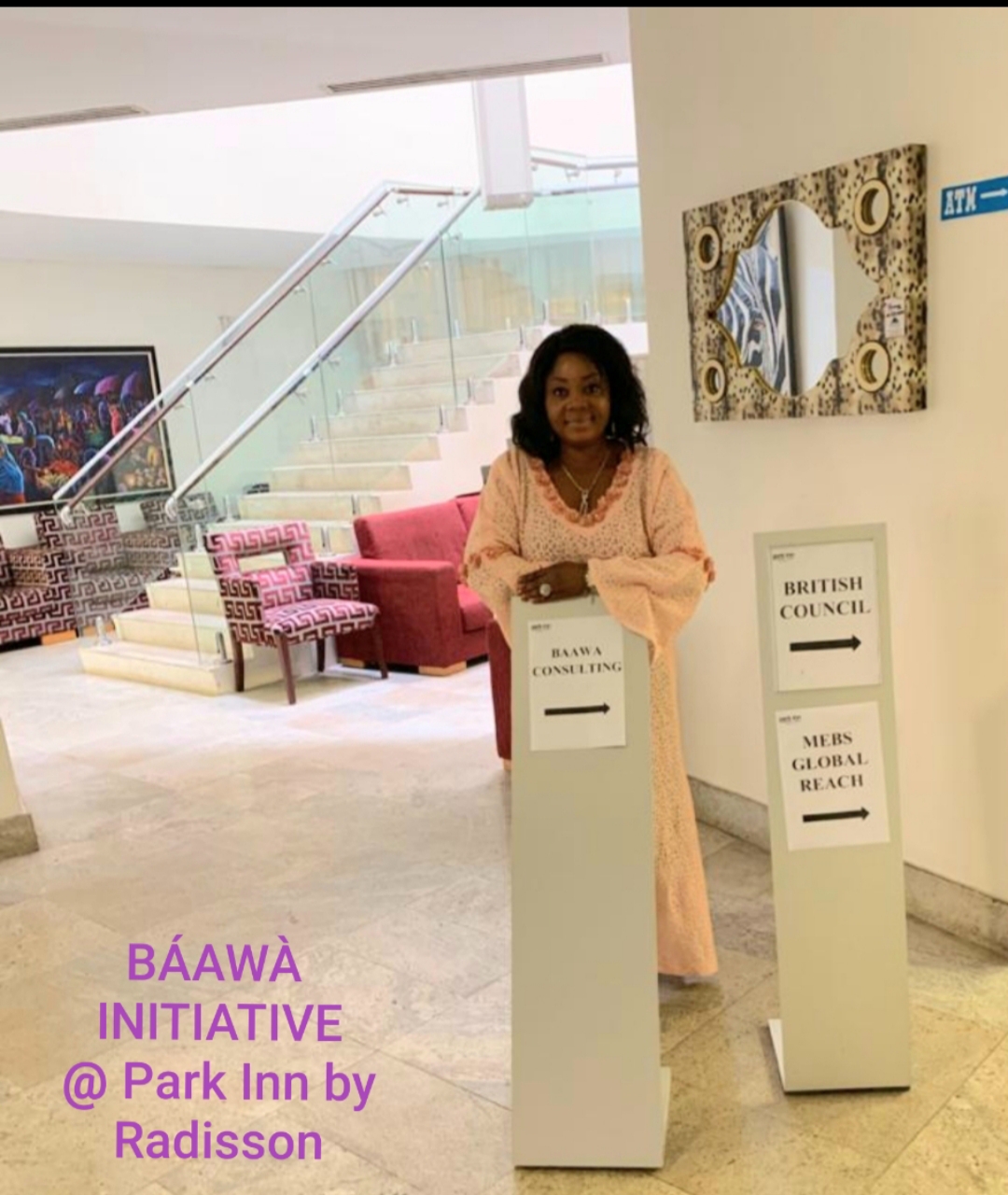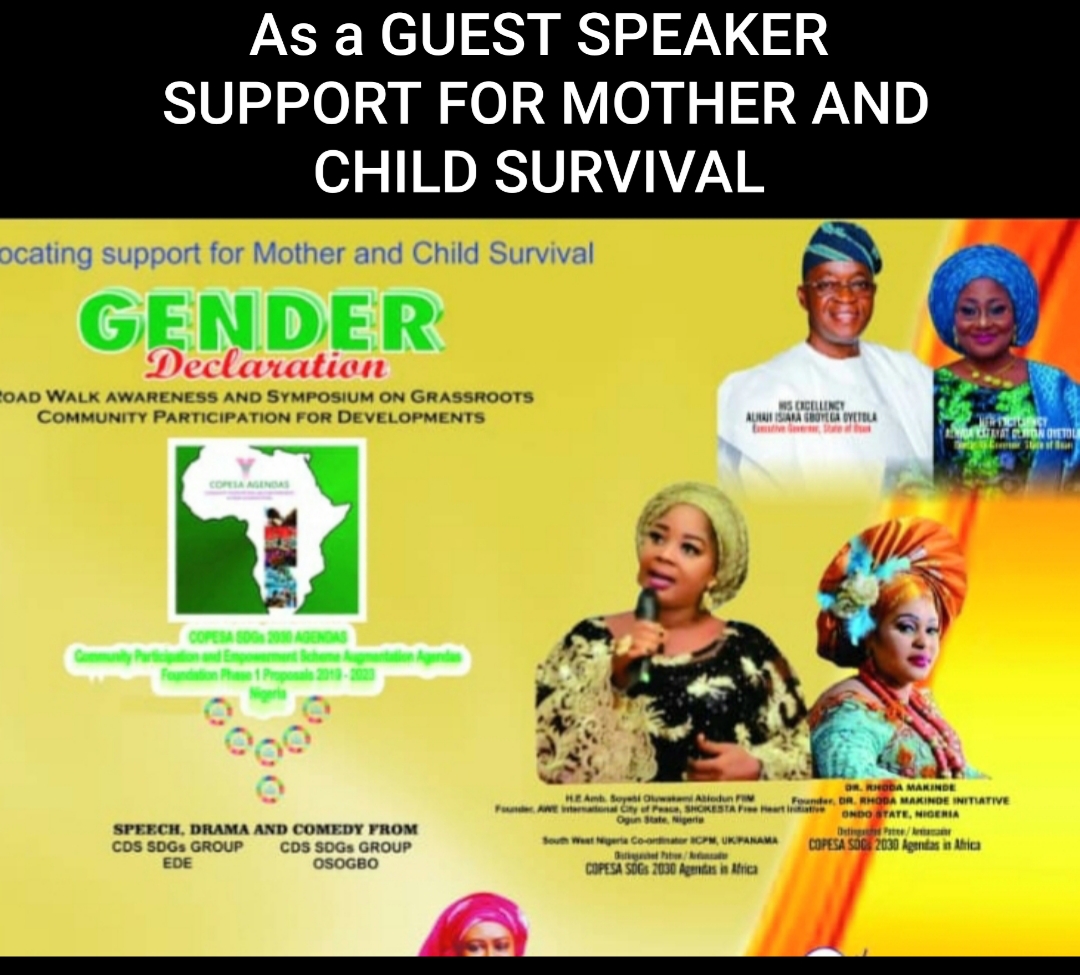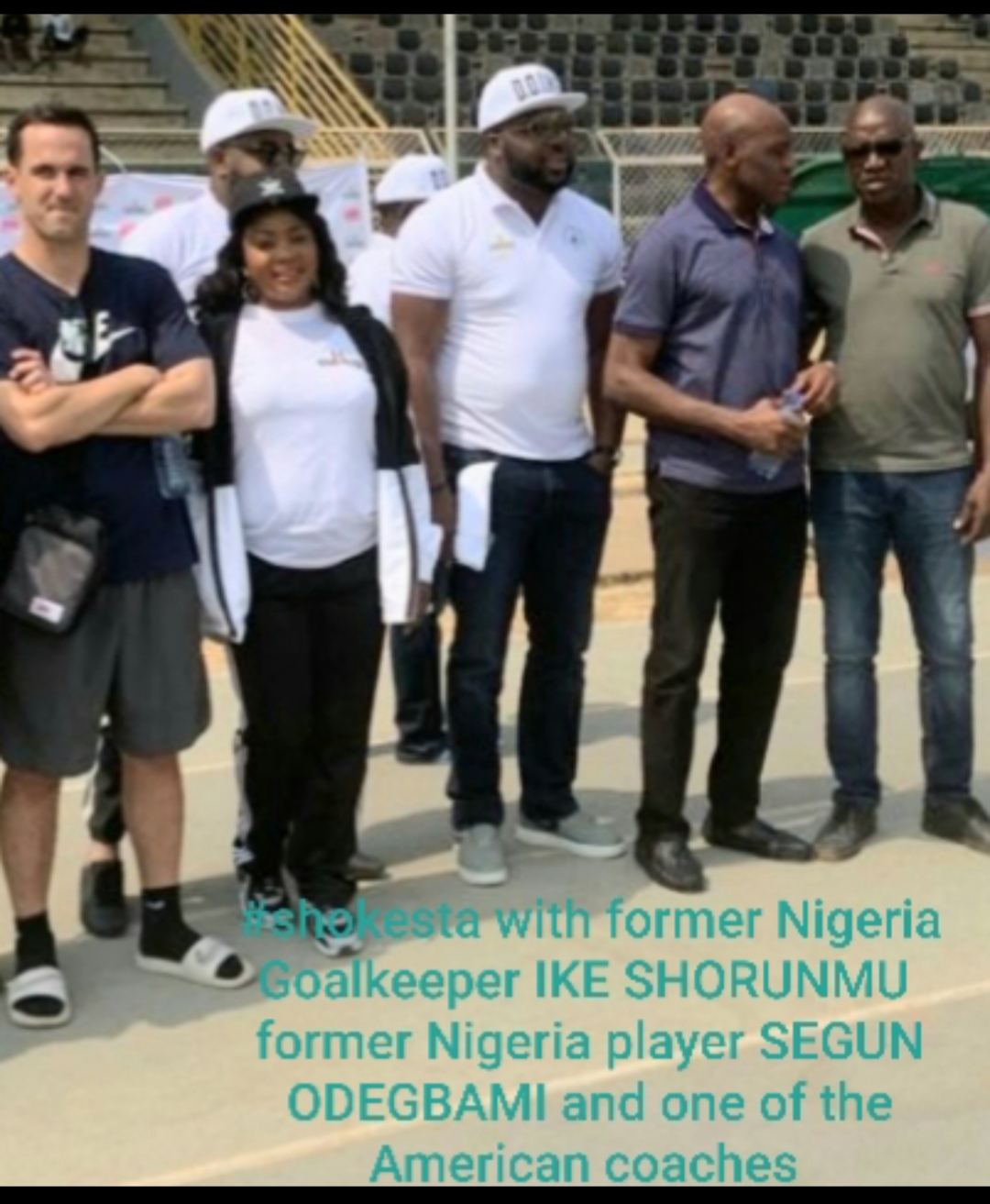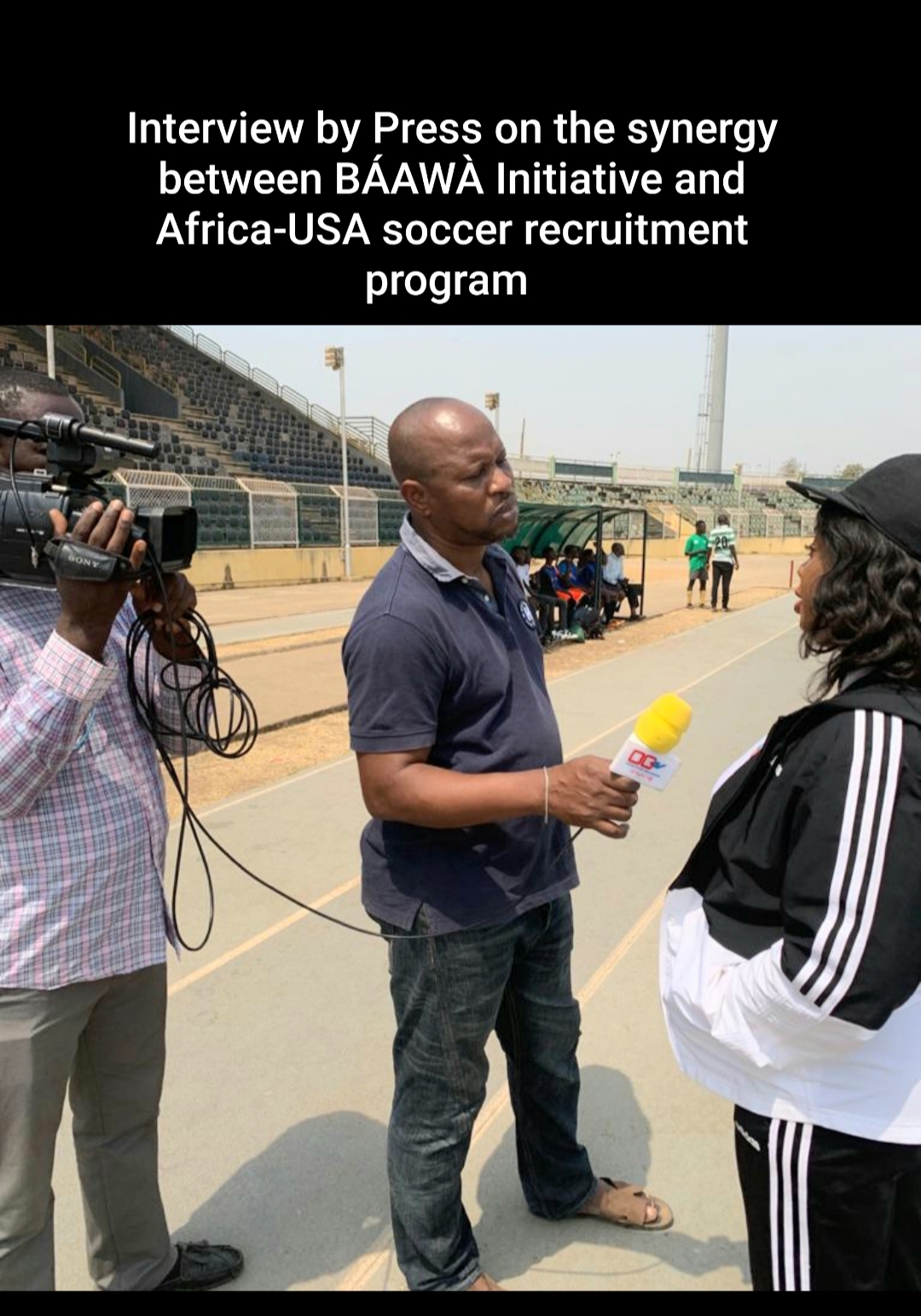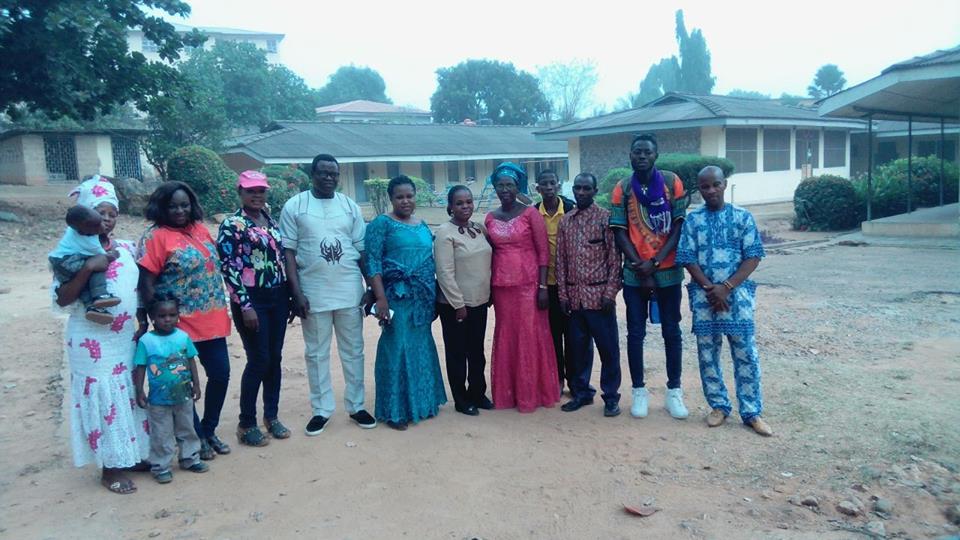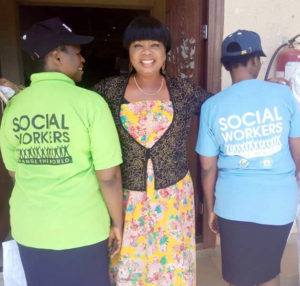 ABOUT THE SHOKESTA FREE HEART INITIATIVE
The Shokesta Free Heart Initiative will use Forgiveness to resolve conflict, create initiatives to put peace volunteers in schools, the community, organise peace matches, work to support other organization working on peace, strengthen, education and justice.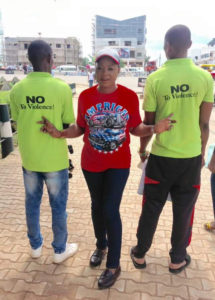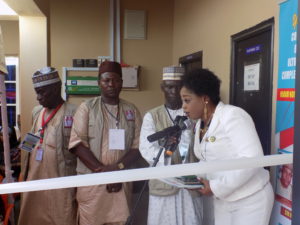 ---
VISION
To foster peace as a consensus value in Awe town of Oyo state south west Nigeria west Africa . We are going to sensitising ,continuous enlightenment using Radio, TV, etc. Intervention wherever issues arises. Fairness and Justice to aggrieved parties. Inter state ,inter community interaction relationship with security agents. Putting special structure in place for reporting  . Quick response to issues ,security agencies to be carried along  . Adoption of innovative ideas and technology.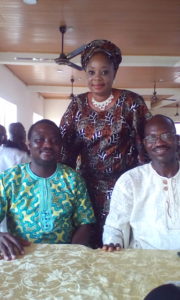 ---
MISSION
Mission need to advance peace so that we can strengthen ourselves in Awe town, help reduce anti- social behaviours through education ,medical attention to keep fit and on personal hygiene cleanliness is next to godliness ,fairness ,Justice, human rights which must be embedded into Awe town in order to foster social justice ensuring fundamental rights and equity to all.
Through caring, generosity and fairness we are going to provide a cornerstone for attaining a sustainable, vibrant and fulfilling peace community life in Awe.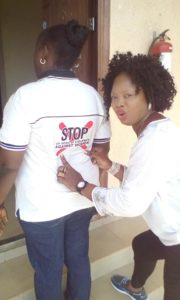 ---
The Team (from Soyebi Oluwakemi Abiodun)
My team comprising of a human rightS lawyer to enlighten the community on civil and human rights, rule of law, etc. to address challenges of crime, violence and gangs using effective programs, which may include hands-on street outreach and interaction, out of school programs, giving fairness and justice to aggrieved parties.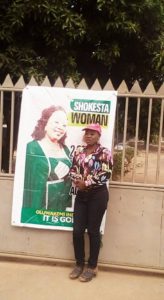 To be handled by Mathew Adeyemi Enitan. Bsc (hons) Civil Law LL .b. State secretary of the Civil Liberties Organization ( CLO ) and Publisher / Editor in chief Merrytime Magazine.
I also have two women medical matrons on my team to provide succor in terms if rendering free medical attention to the less privileged in Awe town, city of peace. Matron (Mrs ) ibirinade Akinloye from the Federal University of Agriculture Abeokuta  and Matron Mrs. Ogundare from Federal Medical Center Ido Ekiti.
Shokesta free heart initiative team is also going to educate for peace in Awe town, city of peace, in term of peace education from early education to raise awareness to encourage peace in Awe, hold small meetings, organize "Quiz and Debate" in Peace building among the youths and students in various schools in Awe, more so during Summer months to reduce local crime and provide community advancement.
Mr Idowu Sunday Pascal, a senior educational consultant named Zenith Educational Centre, will take care of our educational free service for the Awe city of peace. Mr Sunday Pascal who is an Associate lecturer at the University of Crescent will also provide free adult education to the older generation in Awe town.
Shokesta free heart initiative team will also give free entrepreneurial training to the youths and the women because an idle hand is a devil workshop. Our entrepreneurial training will be on bead making ,soap making ,training on home management for the women by Mrs Julia Ogunjinmi.
On faith based, we have Pastor Adekunle Olajide Samuel from Seed of Christ Golden church to enlightened on why we need to live without conflict or violent or war. He will be coming to give hope and encouragement to children and adult like taking into account that all religious ceremonies are committed to the cause of peace and all these advocate in elimination of war. Also he will work on valuing and considering both oneself and others to live in mutual benefit with our families, our community and in the world.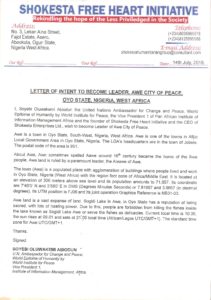 ---
From
Soyebi Oluwakemi Abiodun
:
"Let's maintain the legacy of peaceful coexistence between Muslims and Christians.
"The task is awesome, but we should not be afraid of our duty to be bridge-builders and peacemakers. To do this effectively, we should dig deep in the teachings of our faiths on justice, compassion, courage, patience and respect.
Our interdependent existence must be at the back of our minds, at all time. Soon, two out of every three members of the church will have a Muslim neighbour. The need to educate our flocks on the proprieties of co-existence and the embracing of difference is a top priority.
"But perhaps the biggest challenge for all of us Christians and Muslims is to change basic attitudes so that they reflect the complex world in which we live.
Both Christianity and Islam need to be detribalised in the global village. Our efforts should focus on finding areas of convergence, not conversion.
"Wouldn't it be great if there was a place in the world where Muslims and Christians live in peace? Where their children play together, their families eat together, Christians visiting their Muslim neighbors at Eid, Muslims going to eat next door at Easter? Where a Christian girl can marry a Muslim boy without any real commotion within families? Where Muslims and Christians dance together while celebrating weddings and holidays, old and young, rich and poor, different tribes and languages and all this peacefully?
"Am not talking about a community, a village, town or even a province. I am saying wouldn't it be great if an entire country of millions of people, lets say half Muslim and half Christian, lived together in respect and harmony?
"Sure Ramadan is an Islamic holiday but that doesn't mean it shouldn't matter to non-Muslims all over the world.  The Month of Ramadan is the holiest one in the Islamic calendar for Muslims all over.
"Shokesta woman Oluwakemi Abiodun founder of Awe international city of peace propagated peace during the last Muslims fasting month of Ramadan 2019 by visiting various Muslims worship centers with gifts. Ya Allahu thank you once again . Alhamdulillah Robil'alamin.  We serve only ONE GOD !"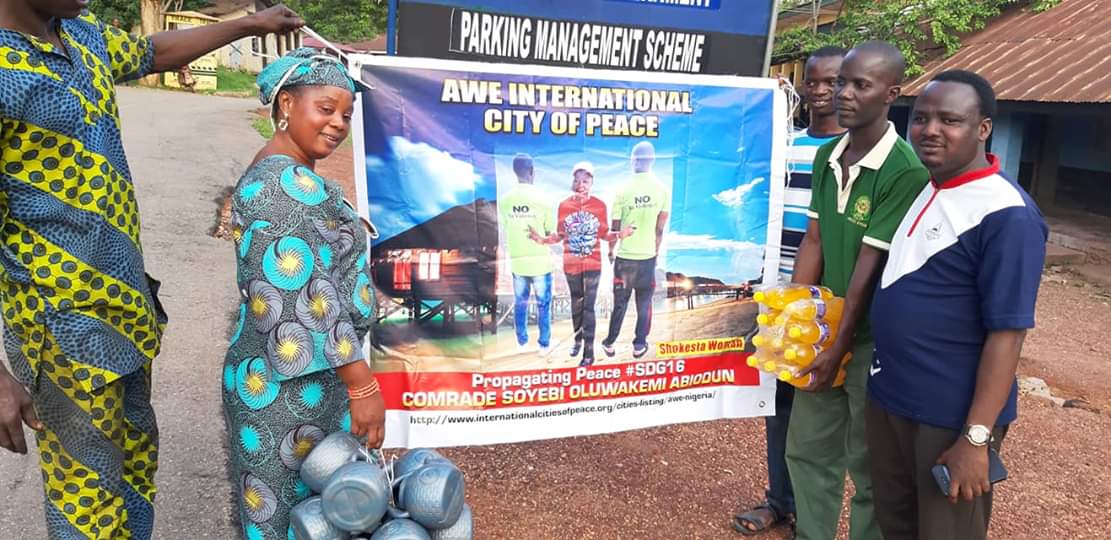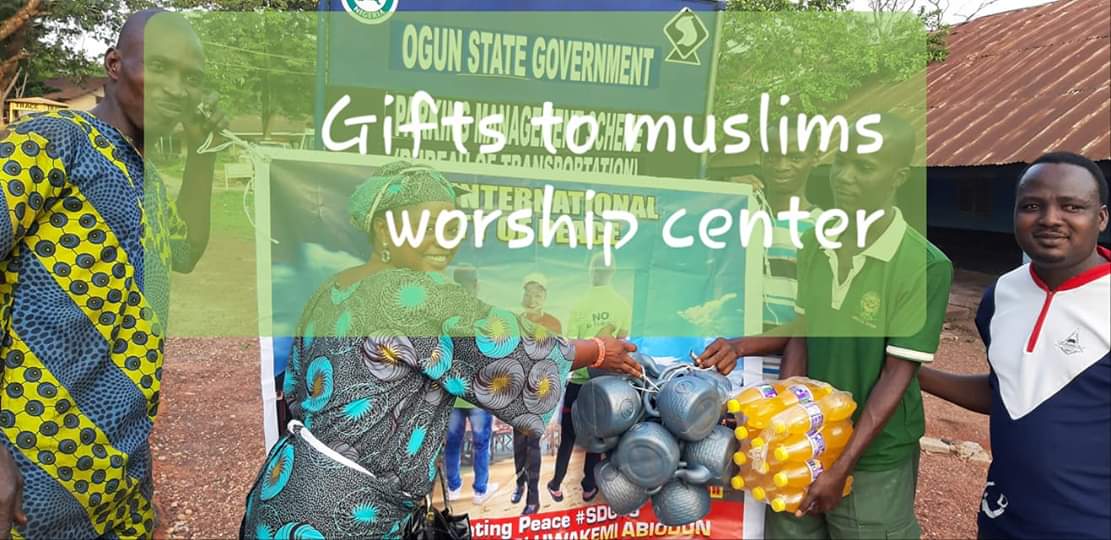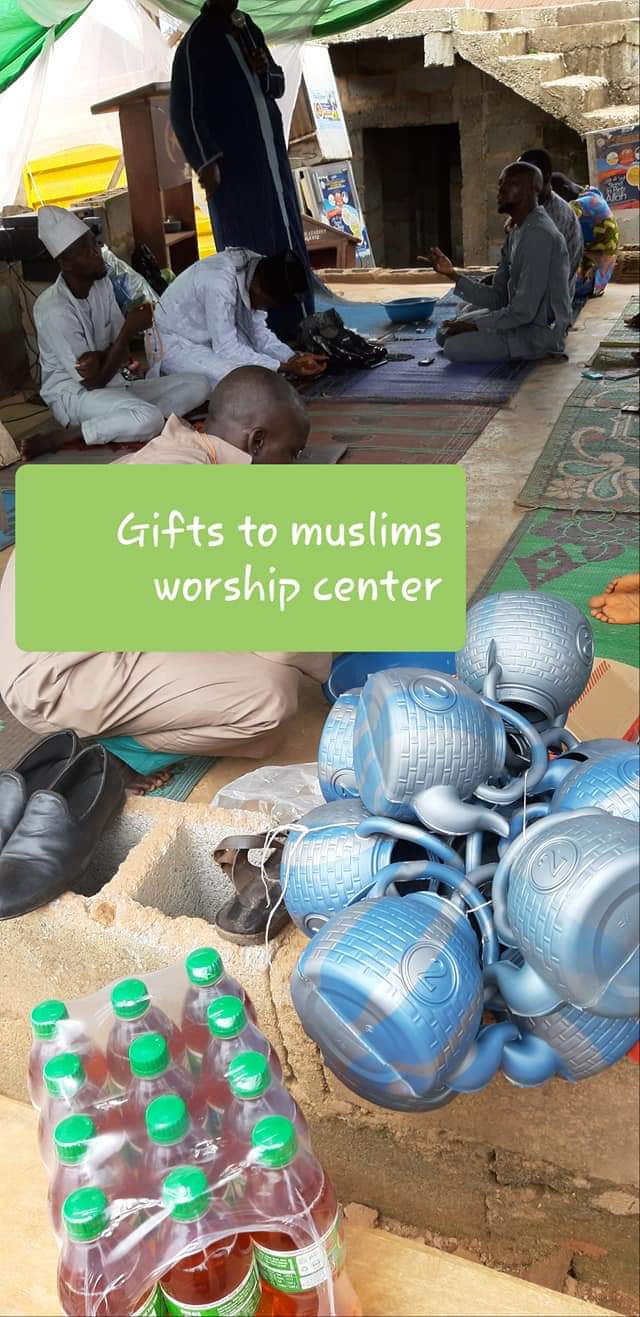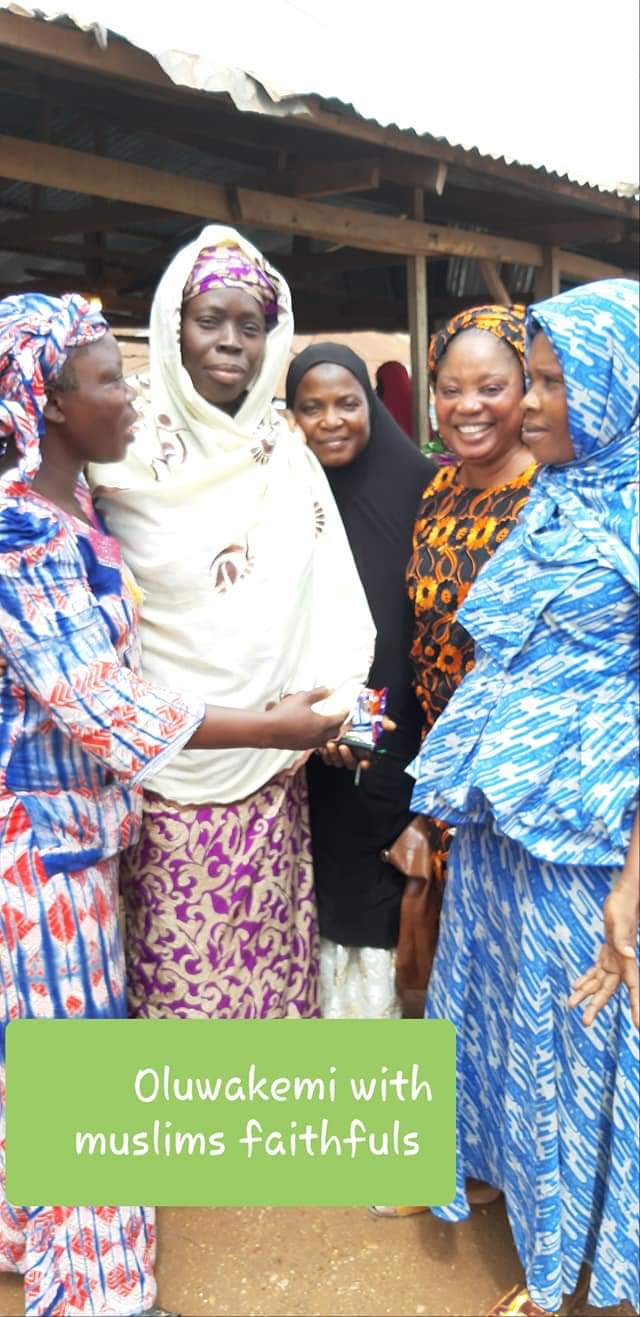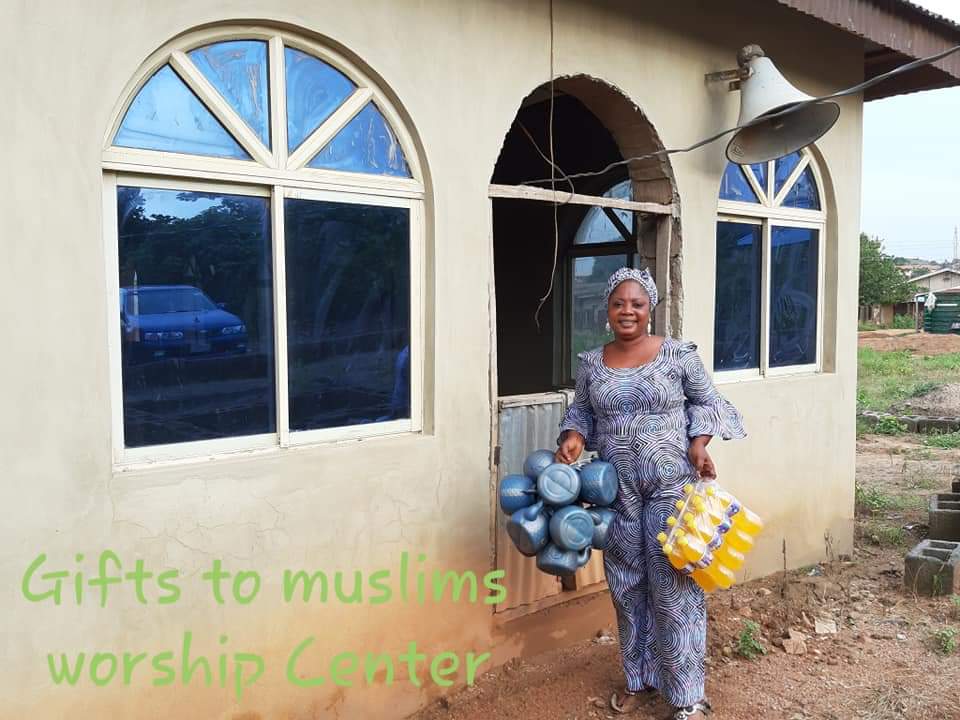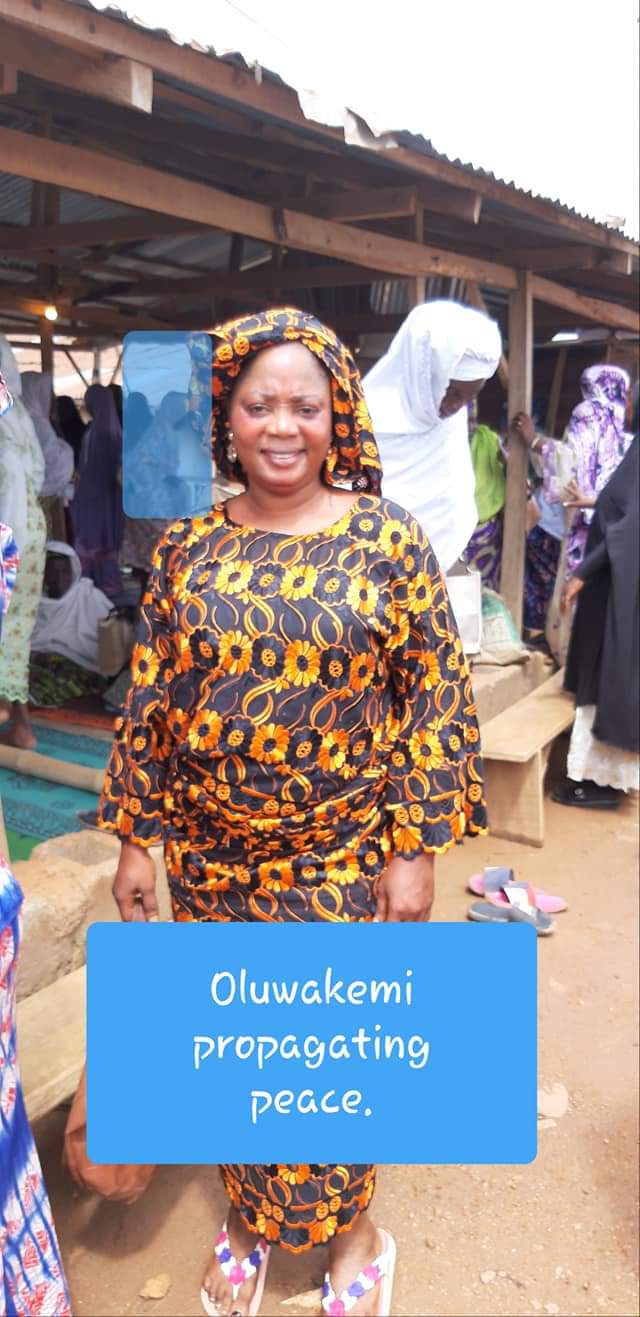 ---
NEWS, 2019
The International Day of Peace, sometimes unofficially known as World Peace Day, is a United Nations-sanctioned holiday observed annually on 21st September, the resolution which was taken by the United Nations in 1981. The day has been devoted to strengthening the ideals of peace, both within and among all nations and people.
People across the globe come together on this day as they rise above their differences and aim to work towards building a culture of  peace.
To create lasting peace, we need women's voices. From conflict prevention and conflict resolution to reconciliation and economic recovery , women's meaningful participation in peace processes is very key.
 But women's participation in peace processes goes beyond just representation and quotas. Meaningful participation means that women are at the table when negotiations are taking place, women's interests and lived experiences are fully reflected in peace processes, and that women are equally considered in recovery efforts in the aftermath in conflict.
Undoubtedly there is a need to generate a culture of peace and conflict free environment.
One significant role which the youths can play in peace and conflict resolution is for them to " BE THE CHANGE  ".
They will change attitudes towards people, traditions, religion and beliefs. They will discover to coalesce their gusto with patience, appreciate the importance of peaceful coexistence and will be in charge of defending the frontiers of peace and non-violence.
However there  is a greater need today among the youths to re-evaluate their leadership capacity.
I would like to thank the team of Peace Mindset Ambassadors for their diligent promotion of peace all year long, and for organizing this special event each year for Peace Day. My warm thanks to  visiting dignitaries from  all over the world who have journeyed far, joining us to commemorate International Day of Peace 2019.
Conflicts can only be solved in a sustainable manner if we address root causes, and these root causes often relate to unfairness, injustice, poverty, inequality, disempowerment, disrespect, and a "me and mine" attitude rather than a "we and our" mindset.
Faithful God, thank you for your grace, mercy and loving kindness. You have indeed proved yourself as the Almighty God.
Every recognition is a pat on the back and a form of silent encouragement. Peace Mindset Ambassadors, thank you would never be enough to express my gratitude for this laudable recognition. I'm absolutely humbled .
Shokesta woman, dedicating this award to all female gender and youths all over the world.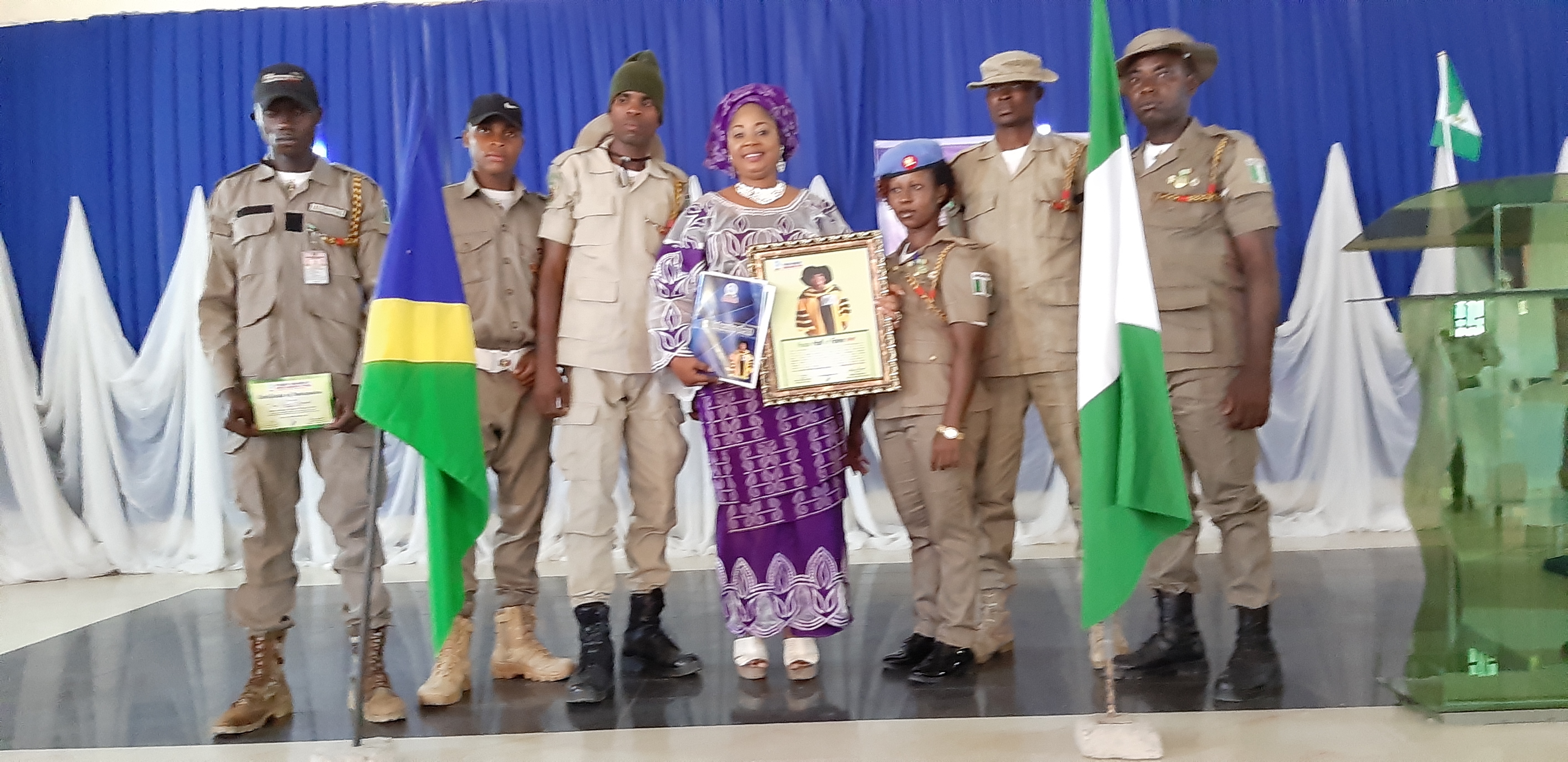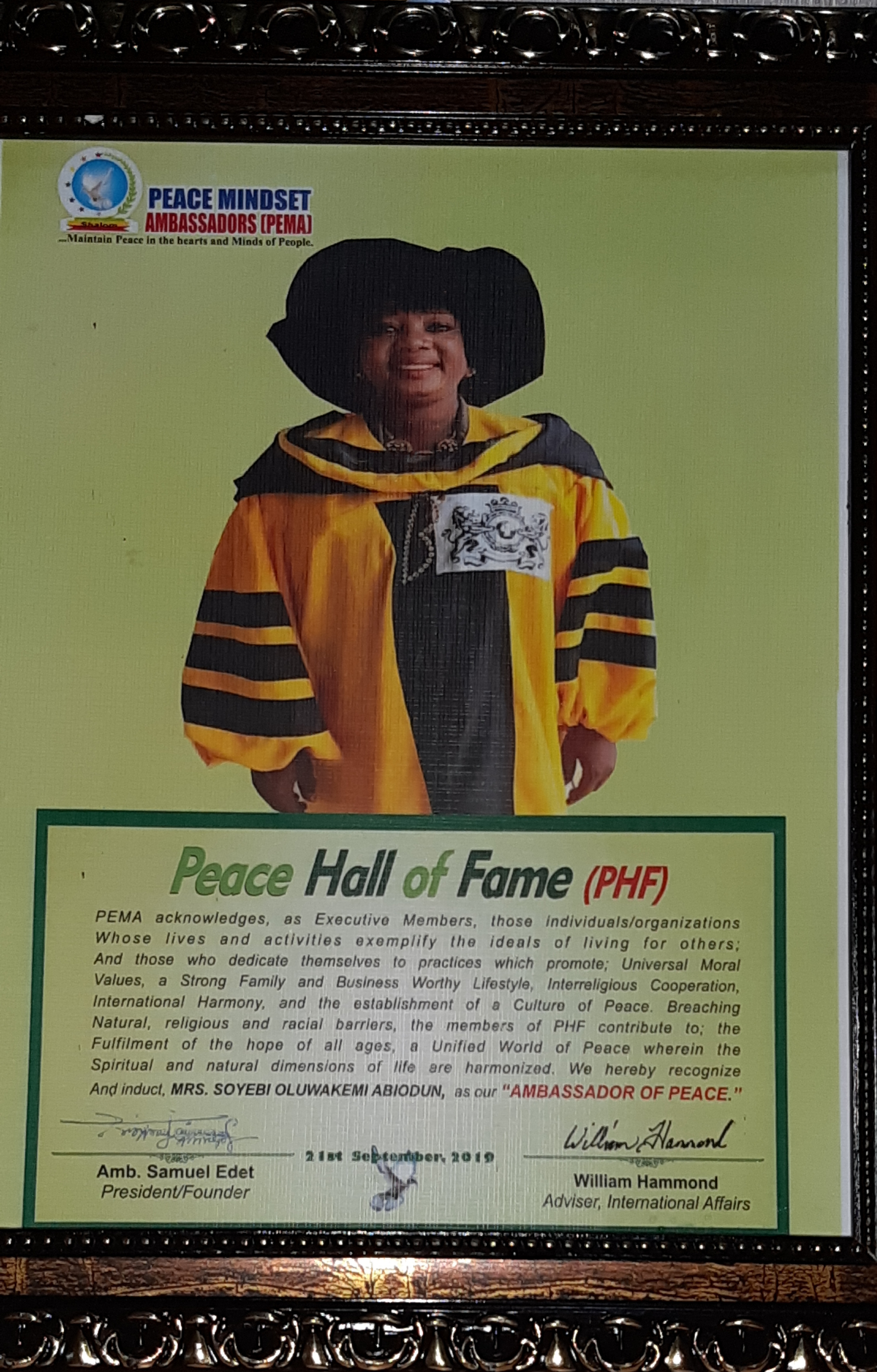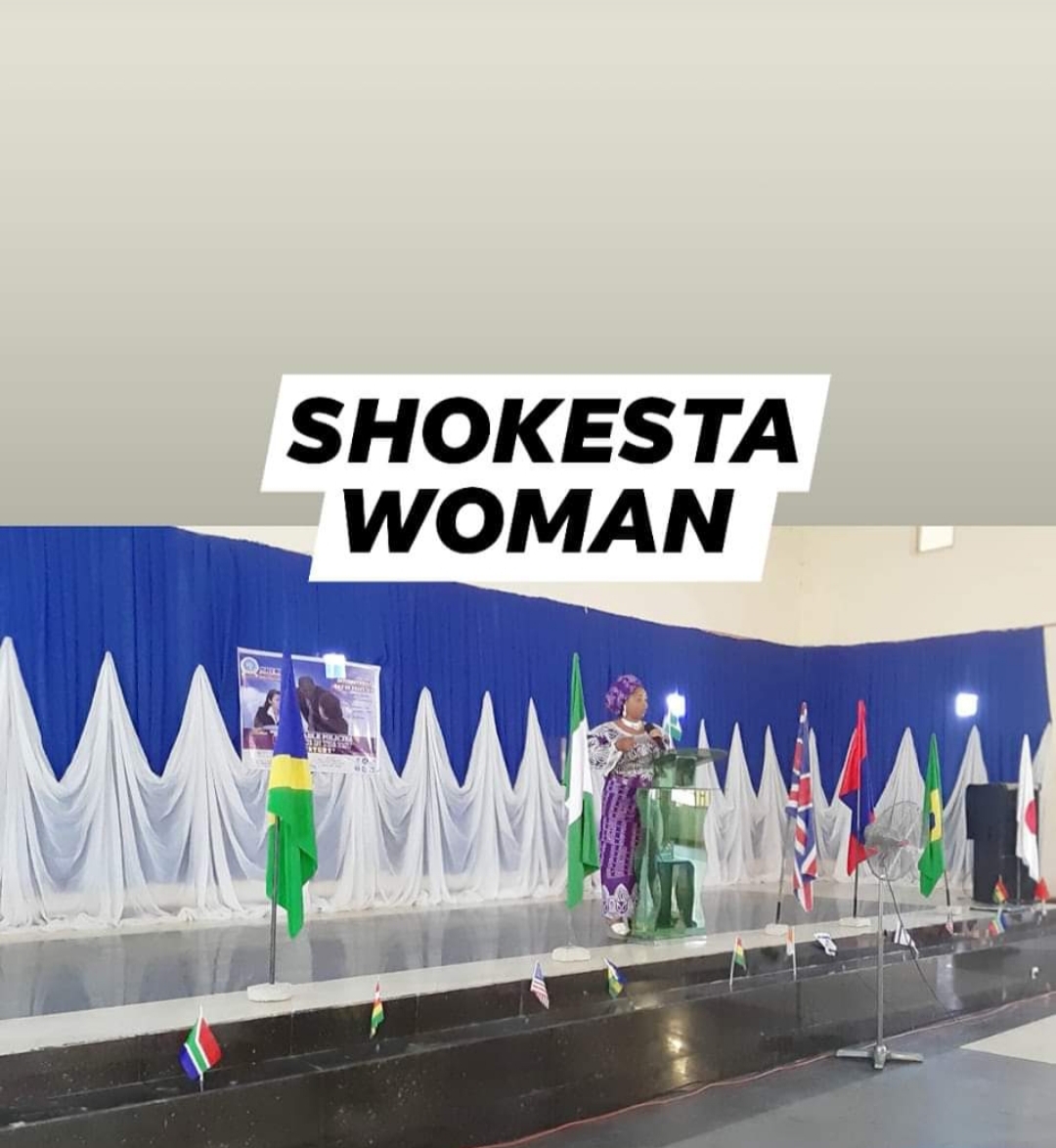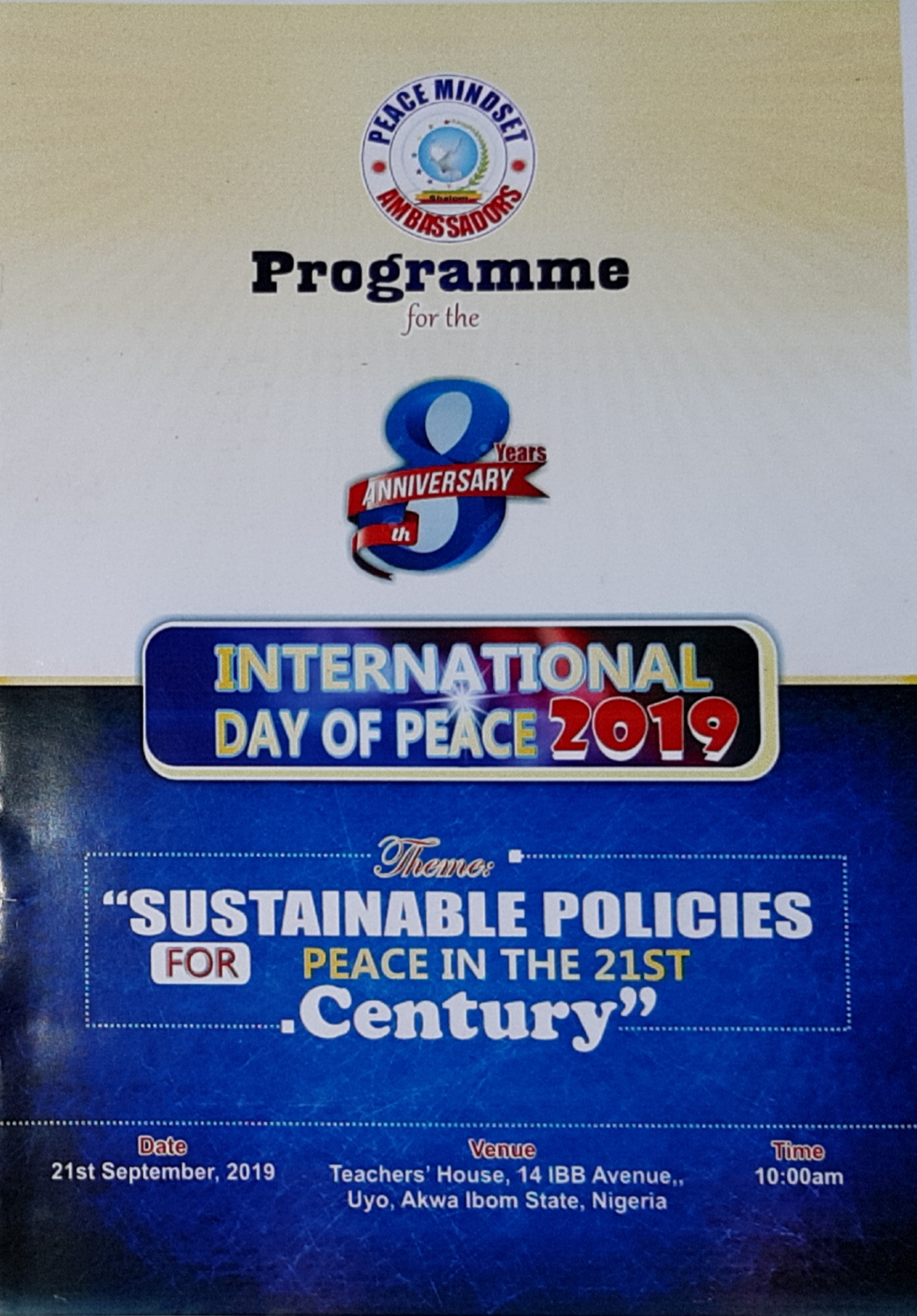 ---
ABOUT THE LIAISON
The former Vice President 1 of pan Africa institute of information Management IIM-AFRICA". 
Soyebi Oluwakemi Abiodun was awarded a " WORLD ICON OF PEACE "  in  recognition of her efforts in promoting peace and humanity by World Institute for Peace on 22nd of March ,2019. 
And was also inducted 
Into Peace Hall of Fame of Peace Mindset Ambassadors (PEMA) at Uyo ,Akwa-ibom State Nigeria on September 21st ,2019 globally known as World Peace Day.
Recently appointed as the  assistant South West Coordinator for IICPM  in  South West Nigeria 2018 till date. 
Publicity Director for Lumazio Global Aid Mission International ( LUGAM  ) 2019 till date.
Soyebi Oluwakemi Abiodun was appointed as the Director General for BÁAWÀ INITIATIVE 2019 till date. 
https://youtu.be/doy0t_UXoUI
Soyebi Oluwakemi Abiodun is the founder of SHOKESTA DEVELOPMENT INITIATIVE .
https://youtu.be/iCrG4yirWbw
https://youtu.be/U1y5rUvfBgk
Founder Shokesta free heart Initiative ( https://youtu.be/tXz1ytq2pv8  )
(  https://youtu.be/IDIh8L7ANhg  )
ORIGINAL BIO. UPDATED MAY, 2020 ABOVE
Soyebi Oluwakemi Abiodun FIIM, who is the founder of Shokesta Free Heart Initiative and C.E.O. of Shokesta Ent. Ltd a business that is fully registered with C.A.C in Abuja, is a policy advocate, children and youths advocate, a strong advocate of the SDG Goals, simple down to earth, fun loving, capable and pleasant woman with a passion for success. She was trained on Conflict Prevention in 2013 at the Koffi Annan International peacekeeping Training Centre in Accra Ghana.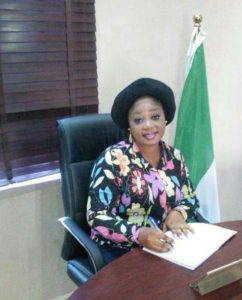 She was born in Ibadan, her father from idi-Arere, isale Ijebu area of Ibadan  while her mother hails from Bigun 's compound  in Awe Afijio LG of Oyo state. She is the Vice President 1 of a pan African institute of information management Africa; Chief Operation Officer SABA Clinics  – Save Africans from Sudden Collapse Initiative ( 2017 – 2030 ) Abuja, Nigeria; Public Manager Youth – Minds Alignment Development Centre Ibadan, Oyo- State; Personal  support worker Orphans Corp Abuja; Editor at Child & Green Foundation Port- Harcourt; Group Leader Reliance & Goodwill Foundation ogun- state.
She is a member of the following organizations:
Member of Africa Transformative leadership forum Abuja.
Member, Association for Women Rights in Development ( AWID )
Member , Women's Enterprise for Sustainability Switzerland.
Canadian Women's Foundation, Canada where she leads African Community and other reputable organizations both in Nigeria and abroad.
Member She Leads African Community,Ghana.
Member Women Deliver New York ,U.S.A.
Member Africa Visionary Forum
Member Development Alternative with Women for a New Era ( DAWN ) in Fiji.
Member Africa America Business Women forum, Rhode – Island U.S.A.
Member Fearless Entrepreneurial Women Group Melbourne, Australia.
Member Ambition Empire U.K
Member Africa Consultative and Collaborative Research Network  ( ACCRN ) ,U .S .A
Member Kegite Club International ,Worldwide.
Member Gracious Virtuous Women Group U.K
Member African consultative and collaborative  research network Abuja.
Member Engaged Citizens Abuja Nigeria
Student member Peace Operation Training Institute ,Maryland U.S.A. ( POTI )
South-West  Director, Complete  Care Foundation  by Human Rights Activist, Barrister Aisha Alkali Wakil.
HER  COMMITMENT TO South West Nigeria:
Due to her proactive, responsiveness and credibility, she has been saddled with positions of responsibilities, including Secretary Civil Liberties Organization -( the first human rights organization in Nigeria ) ,Ondo- State Branch; Program Officer World Peace Crusaders Movement ( WOPECM ) Ado – Ekiti State .2016; Group leader Goodwill & Reliance Foundation ,Abeokuta ,Ogun- State . 2015 till date; Foundation owned by Rt. Hon. Dimeji Bankole Former Speaker House of Representative.
MERITS AND AWARDS
Soyebi Oluwakemi Abiodun has been accorded recognitions and awards, some of  which are;
Award of " IYA-IJO " – Spiritual Women Leader Seed of Christ Golden Church Ibadan ,Oyo-State 2016.
Award for Distinguished Leadership Award by all Yoruba Youths 2017
Best in attendance outside Abuja at the African centre for leadership, strategy and development, Apo – Abuja 2017
Gcfr award Laugh Award 2017 on Youth Leadership & Development   by Lagbaja Fatoki Taiye
Award of Recognition for the Growth ,Development of the Community and Humanitarian by Seed of Christ Golden Church Abeokuta, Ogun State
A World class change Ambassador for Peace & Humanity by International Anti- Corruption Bureau ( IACB ) Ireland  , International Peace Committee for Law ,Justice & Human Rights Bucharest, Romania, The Canadian Health Science Institute ,Canada. SPMUDA India
She was awarded by the World Peace Institute as the World Epitome of Humanity in March 2018.
Recently awarded the Championship
award of African Centre for Leadership. Strategy and Developed Abuja.
Leadership Champion's Award ( and not Championship's award )   by African centre for Leadership, Strategy and Development Abuja.  It was show case in the Nigeria National Newspaper named Leadership Newspaper dated July 19, 2018.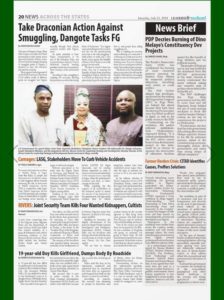 Oluwakemi is a a policy advocate, children and youths advocate, a strong advocate of the SDG Goals, simple down-to earth, fun loving, capable, and a pleasant woman with a passion for success. She celebrates people's strength and builds people's capacities, and makes their lives better. She is a  lover of Justice, Peace and Fairness and she is  blessed with wonderful children including a set of unisex twins. She loves to dance, cook, play volleyball and loves traveling on the course of humanity and academic excellence.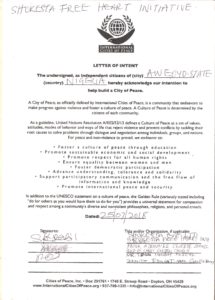 ---
CONTACT INFORMATION
---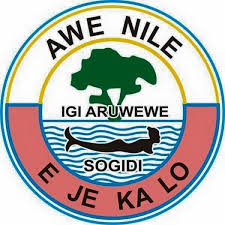 ABOUT AWE, NIGERIA (from Wikipedia)

Awe is one of the towns in Afijio Local Government Area in Oyo State, Nigeria. The LGA's headquarters are in the town of Jobele. The postal code of the area is 951.
Nigeria is a federal republic in West Africa, bordering Benin in the west, Chad and Cameroon in the east, and Niger in the north. Its coast in the south lies on the Gulf of Guinea in the Atlantic Ocean. It comprises 36 states and the Federal Capital Territory, where the capital, Abuja is located. Nigeria is officially a democratic secular country.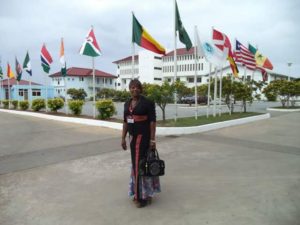 Afijio is a Local Government Area in Oyo State, Nigeria. Its headquarters are in the town of Jobele.
It has an area of 722 km² and a population of 134,173 at the 2006 census. The postal code of the area is 211.
Afijio local government area is subdivided into 10 wards: Ilora I, Ilora II, Ilora III, Fiditi I, Fiditi II, Aawe I, Aawe II, Akinmorin/Jobele, Iware and Imini.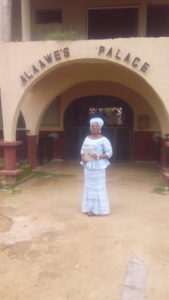 The local government is governed by an elected chairman and 10 councilors elected from each ward.
The towns under Afijio Local Government:
1. Aawe 2. Akinmoorin 3. Fiditi 4. Ilora, 5. Jobele 6. Iware 7. Imini 8. Ore lope
Note: If information or photos used here are copyrighted, please contact us and we will immediately delete the copyrighted material.