BADIRAGUATO, SINALOA, MEXICO: International City of Peace

Damos la bienvenida a Cap. Alt. José Francisco Mendoza Sauceda, Redes Ciudadanas México, y los ciudadanos de Badiraguato en Sinaloa, México, que han establecido su Ciudad como una Ciudad Internacional de la Paz.
ENGLISH: We welcome Cap. Alt. José Francisco Mendoza Sauceda, Citizens Network Mexico, and the citizens of Badiraguato in Sinaloa, Mexico, who have established their City as an International City of Peace.
Declaración general de los desafíos y oportunidades para la paz en Badiraguato:
Badiraguato, ha sido estigmatizado en las últimas décadas como ciudad de violencia y crimen, con esta etiqueta se ha alejado al turismo y a la inversión privada del municipio, y con esto ha incrementado la emigración debido a la falta de oportunidades laborales para sus habitantes, esto se convierte en un círculo difícil de romper pues sus jóvenes pueden caer en el error de tomar decisiones equivocadas en cuanto a su ocupación y su futuro. La composición orográfica de su territorio dificulta el acceso vía terrestre a distintas comunidades serranas, lo que hace necesario que el grupo de Redes Ciudadanas México AC, redoble esfuerzos para poder lograr sus objetivos y metas de pacificación.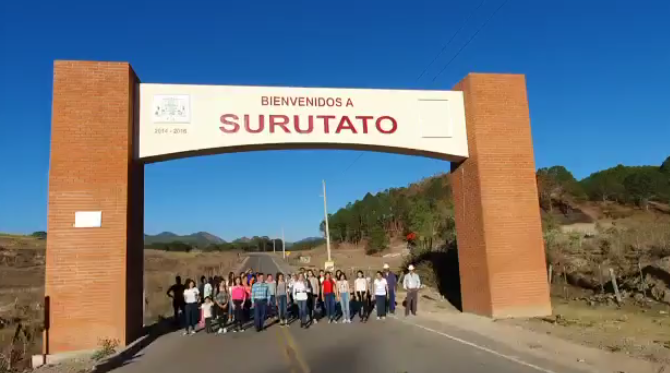 Sin embargo tenemos el reto y la gran oportunidad de trascender como modelo de Ciudad Internacional de Paz tanto en el estado de Sinaloa, como en el país, implementando los programas arriba mencionados en un plazo no mayor a tres años, logrando ser ejemplo de paz y armonía; con esto lograr el incremento del turismo nacional e internacional, la creación de empleos, y el desarrollo humano de nuestros habitantes.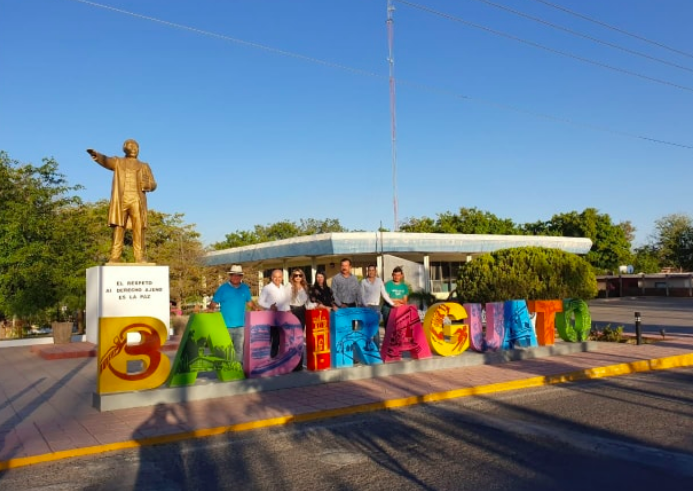 Note: Introduction page with information primarily at the time of joining International Cities of Peace. For updates, please contact the liaison.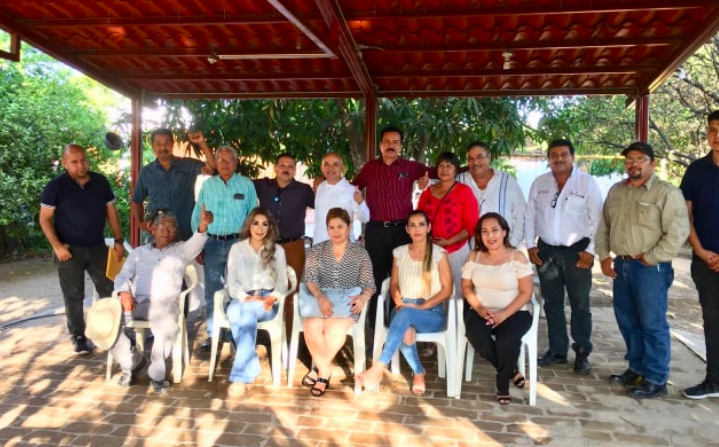 ---
Visión:
Tener una ciudad pacífica, educada, en la cual prevalezcan los valores, la inclusión y el respeto a los derechos humanos, para poder vivir en armonía y sana convivencia, legándole a las próximas generaciones de Badiraguatenses, una comunidad ordenada y progresista.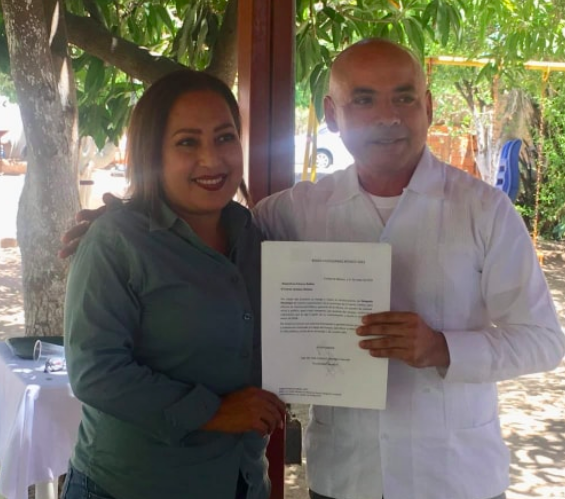 ---
Misión:
Trabajar cotidianamente de manera organizada, en el diseño e implementación programas sociales, cuyas acciones incidan en la concientización y desarrollo de los habitantes de Badiraguato, para lograr vivir en un ambiente de tolerancia y paz.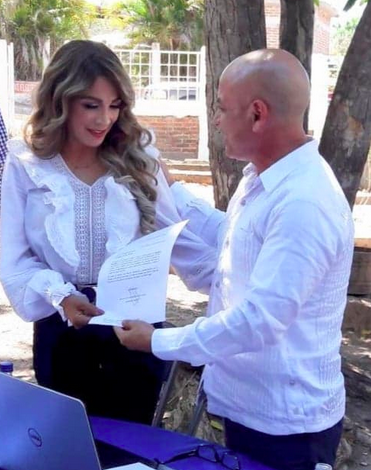 ---
Metas y objetivos:
Nuestro grupo deberá recorrer todo el territorio municipal de Badiraguato llevando el mensaje de paz para lograr la pacificación de las distintas colonias y comunidades; implementando los programas de
– "Mérito al buen vecino"
– "Badiraguato sustentable"
– "Badiraguato Cultural"
– Club de Lectura "José Antonio Malacón Díaz"
– "Derechos Humanos en Badiraguato"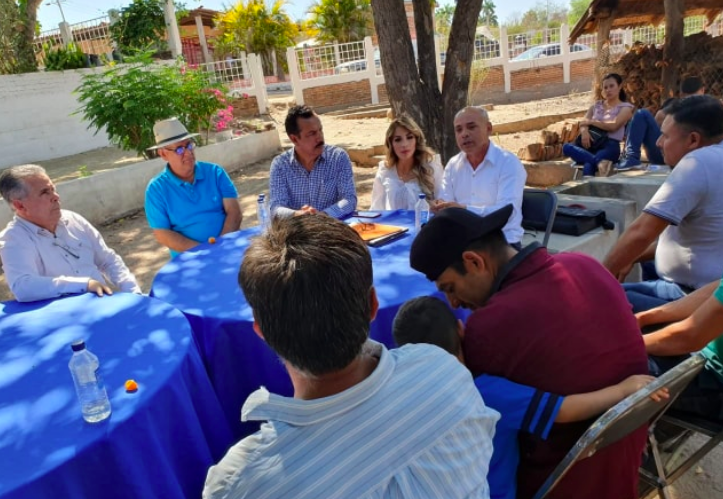 ---
LETTER OF INTENT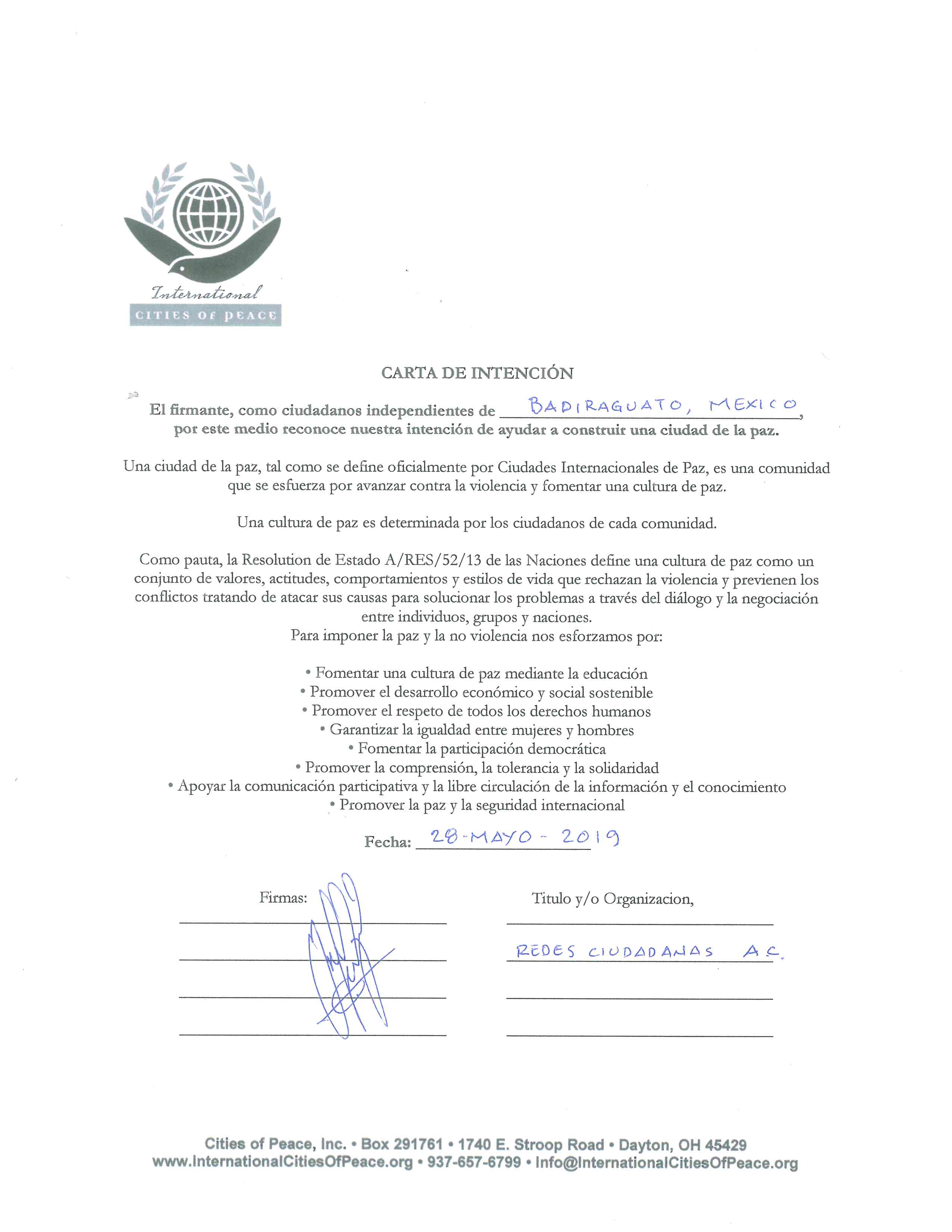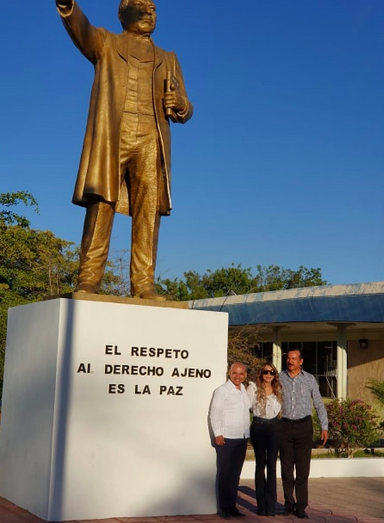 ---
 ABOUT THE LIAISON
Cap. Alt. José Francisco Mendoza Sauceda
Área Académica:
– Doctorando en Gobiernos Locales y Desarrollo Regional (2016-2019).
Universidad Autónoma de Occidente, Culiacán, Sinaloa.
– Maestría en Gestión y Política Pública (2013-2015).
Universidad Autónoma de Occidente, Culiacán, Sinaloa.
– Diplomado en Ingeniería Portuaria por la UNAM (2010).
Palacio de Minería, Ciudad de México.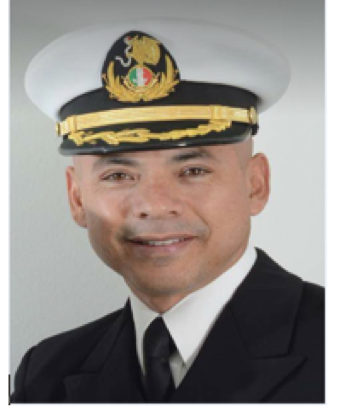 – Capitán de Altura de la Marina Mercante Nacional (1997).
Escuela Náutica Mercante de Veracruz, "Cap. Alt. Fernando Siliceo y Torres".
– Ingeniero Geógrafo e Hidrógrafo Naval (1997).
Escuela Náutica Mercante de Veracruz, "Cap. Alt. Fernando Siliceo y Torres"
– Capitán de Marina de la Marina Mercante nacional (1993).
Escuela Náutica Mercante de Veracruz, "Cap. Alt. Fernando Siliceo y Torres"
– Administración Portuaria (1988).
Escuela Nacional Marítima, Gravesend, Londres Inglaterra.
– Seguridad Marítima y salvamento (1988).
Instituto Politécnico de Liverpool, Inglaterra
– Buques Portacontenedores (1988).
Instituto Politécnico de Liverpool, Inglaterra.
– Piloto Naval (1987).
Sexta Generación del Buque Escuela "Náuticas- México"
Escuela Náutica Mercante de Mazatlán, "Cap. Alt. Antonio Gómez Maqueo"
Área Laboral:
– Catedrático de la Universidad Autónoma de Occidente. (De 2015 a la fecha)
(Licenciatura en Gobierno y Administración Pública)
– Catedrático de la Universidad Autónoma de Sinaloa.
(Facultad de Estudios Internacionales y Políticas Públicas)
– Conferencista en temas de Comercio Exterior.
– Conferencista en temas de Desarrollo Portuario Mundial.
– Conferencista en temas de Cambio Climático y Protección Civil.
– Titular de Capitanía de Puerto (De 2007 al 2016).
– Capitán al mando de embarcaciones de gran porte. (De 1997 a 2005)
– Oficial de Cubierta en Plataformas Semi Sumergibles en la Sonda de Campeche.
– Superintendente de Operaciones en la terminal de contenedores Manzanillo, Col.
– Jefe de Seguridad Naval, litoral Golfo, Caribe y aguas interiores.
Área Política:
– Partido: morena
– Coordinador de Campaña del candidato de morena a la Alcaldía de Culiacán, Sin. en 2016.
– Presidente de la Asamblea Nacional de Marina Mercante, República Mexicana, A.C.
– Coordinador Nacional de Proyectos Portuarios en la campaña Presidencial de 2018.
– Promotor del voto en favor de AMLO y todos los candidatos de morena en el proceso electoral de 2018.
– Asesor Parlamentario en la LXIV Legislatura, Cámara de diputados H. Congreso de la Unión.
---
CONTACT INFORMATION
To contact or support this initiative:
---
ABOUT BADIRAGUATO, SINALOA, MEXICO (from Wikipedia)

Badiraguato is a small city and seat of the Badiraguato Municipality in the Mexican state of Sinaloa. It stands at 25°21′47″N 107°33′06″W. According to 2010 census, the city reported 3,725 inhabitants. It is the birthplace of Joaquín Guzmán Loera, Mexico's most powerful drug lord.
Badiraguato is located near the municipality of Culiacán, the Sierra Madre Occidental which cross Badiraguato gives to the municipality temperate forest ecosystems.
Badiraguato also has a varied climate, so it has from hot and arid, to snowy forests in his higher parts, some climates vary from the hottest (44.5 celsius degrees) to the coldest (9 degrees below zero).
The Municipality of Badiraguato is one of the 18 municipalities in which the Mexican state of Sinaloa is divided; It is located northeast of the state and in the region of the Sierra Madre Occidental. Its municipal head is the homonymous town.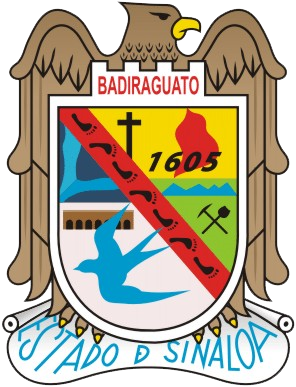 The shield of Badiraguato was made by the painter Miguel Ángel Velázquez Tracy. It was declared official coat of arms from 1978. The meaning as a whole is the following: the gules band that cut the shield with the footprints, symbolize the passage of the Nahoan tribes through the Sinaloan site.
The bronze spreading eagle represents the Mexican homeland that covers and protects the shield of Sinaloa and therefore Badiraguato. The sky of its color is the horizon dilated by Mexico. The flames are images of the liberatory movements that culminated with the legal statutes of 1857 and 1917.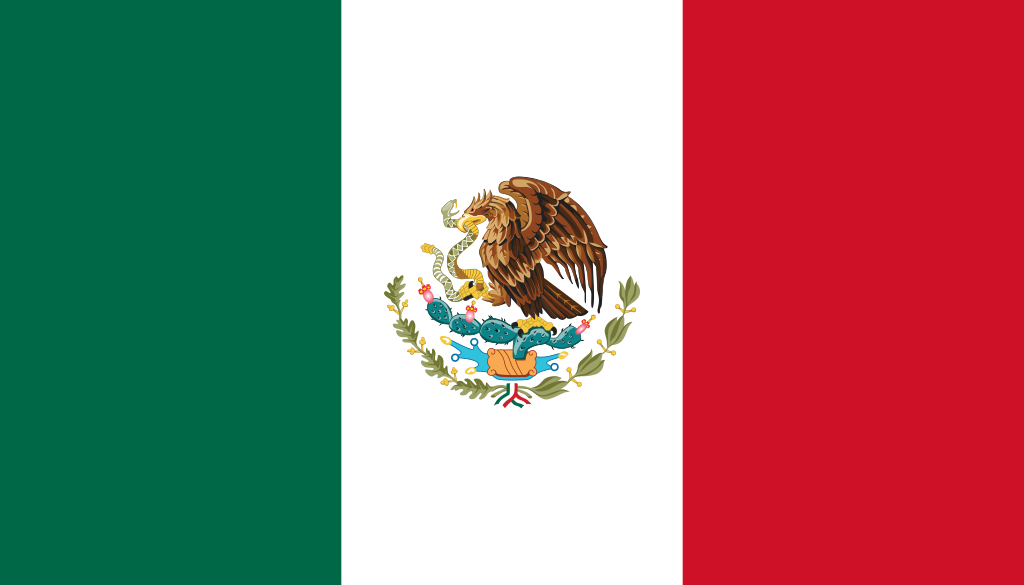 The first quarter in saber, symbolizes the darkness of prehistory with the figure of the Badiraguato river as the only witness. The second barracks with gold background, refers to the movement that stirred the spirits of the first discoverers of these lands, seekers of the precious metal and purple flag of Castile, horned with a fallen spear; the tree in the shape of a cross and the date of 1605, which symbolize the true conquest of the Badiraguato Valley. The third quarter in sinople with figures of the hills and the peak and shovel, establishes the only source of life during the colony for the region: the mines. The last barracks represents the source of work by means of a semi-baroque brick construction and a swallow in flight.
Note: If information or photos used here are copyrighted, please contact us and we will immediately delete the copyrighted material.