Bengaluru, India (Bangalore): City of Peace
We welcome Dr. Swati Chakraborty, Assistant Professor of Human Rights in Schoolguru Eduserve. She is an International Fellow of KAICIID at Vienna, Austria, and Director of the International Relation and Campaign at Nonviolence Project India. Dr. Chakraborty is initiating a unity campaign by establishing Bangalore as an International City of Peace.
Note: Introduction page with information primarily at the time of joining International Cities of Peace. For updates, please contact the liaison.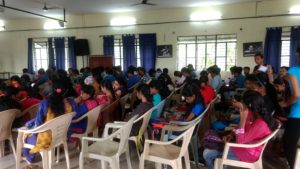 ---
VISION

Most regions of our country seem to be in turmoil. There is tension all around. Aggression is the dominant mood. Exclusion, suspicion and discrimination are the order of the day. We need a million peace dialogues happening right now in our own city every niche and corner of the country. We need to do it through our young people. Our youth must be the peace speakers, the peace doers, the peace champions.  Peace dialogues could happen as face to face discussions or small group discussion, round table conferences or public hearing, it can take the form of a debate at school, block or district or state or national or international level.
---
MISSION
With main focus on SDG 16 (Promote peaceful and inclusive societies for sustainable development, provide access to justice for all and build effective, accountable and inclusive institutions at all levels ) & SDG 17 (Revitalize the global partnership for sustainable development ) youth will be working and bringing peace in society. This program will ensure that we have cadres of peace builders and "Peace and Sustainability Leaders". Local peace cadres will enhance more powerful youths for future collaboration and peaceful co-existence.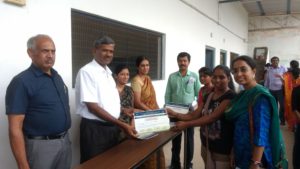 ---
SCOPE
The peaceful co-existence of everyone including all religious faith, gender, age etc.
No discrimination will be taken place from early childhood.
Multi ethnic city, Bengaluru would have better sustainable presence in terms of City for Peace concept.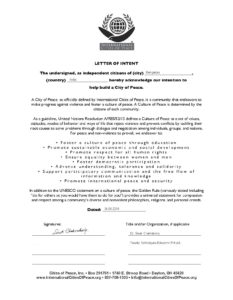 Letter of Intent
---
ABOUT THE LIAISON
Dr. SWATI CHAKRABORTY is Assistant Professor of Human Rights in Schoolguru Eduserve Pvt Ltd. She is an International Fellow of KAICIID at Vienna, Austria. She has done  her PhD in Human Rights from University of Calcutta with UGF-NET and attached with National Human Rights Commission,India as a Research Consultant.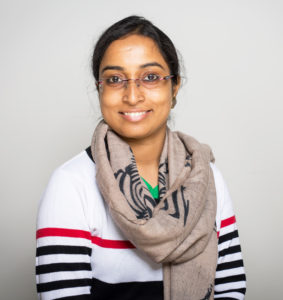 Dr. Chakraborty is Director- International Relation and Campaign at Nonviolence Project India. She is Country Director of India of EDSA (Eurasian Doctoral School Academy). She is also a member of executive council at National Centre for Inclusive growth and Development Research (NCDR), Mysore. She had completed B.A (Hons. In Geography), M.A (in Human Rights) from University of Calcutta with 1st class. Dr. Chakraborty had a good teaching expertise as Lecturer in The English College (School of Management), Calicut, Kerala. Also she is guest editor of some reputed journals and editor of books named "TRIBAL DEVELOPMENT", "Gender Identity and Roles in India: Issues and Challenges", "Multidisciplinary Handbook of Social Exclusion and And Human Rights" and "Handbook of International Relations: Issues of Human Rights and Foreign Policy Vol.I". She is Council Representative at The World Peace Committee in India.
Dr. Chakraborty was one of a participant of "Peace Studies and Conflict Transformation" course in Thailand and also a young scholar in Inaugural Young Scholar's Conference on "Asian Studies in a Globalized World" in Thailand and in "China-Asia Peace & Leadership Workshop:Economic Development, Regional Cooperation, and Conflict Transformation" in China. She has taken part in various seminars, conferences and workshops at National and International level and published many articles in noted journal. She is associated with various NGOs and development agencies at worldwide.
---
CONTACT INFORMATION
---
ABOUT BENGALURU, INDIA (from Wikipedia)

Bangalore, officially known as Bengaluru, is the capital of the Indian state of Karnataka. It has a population of over ten million, making it a megacity and the third most populous city and fifth most populous urban agglomeration in India. It is located in southern India on the Deccan Plateau. Its elevation is over 900 m (3,000 ft) above sea level, the highest of India's major cities.
A succession of South Indian dynasties, the Western Gangas, the Cholas and the Hoysalas, ruled the present region of Bangalore until in 1537 CE, Kempé Gowdā – a feudal ruler under the Vijayanagara Empire – established a mud fort considered to be the foundation of modern Bangalore. In 1638, the Marāthās conquered and ruled Bangalore for almost 50 years, after which the Mughals captured and sold the city to the Mysore Kingdom of the Wadiyar dynasty. It was captured by the British after victory in the Fourth Anglo-Mysore War (1799), who returned administrative control of the city to the Maharaja of Mysore. The old city developed in the dominions of the Maharaja of Mysore and was made capital of the Princely State of Mysore, which existed as a nominally sovereign entity of the British Raj.
In 1809, the British shifted their cantonment to Bangalore, outside the old city, and a town grew up around it, which was governed as part of British India. Following India's independence in 1947, Bangalore became the capital of Mysore State, and remained capital when the new Indian state of Karnataka was formed in 1956. The two urban settlements of Bangalore – city and cantonment – which had developed as independent entities merged into a single urban centre in 1949. The existing Kannada name, Bengalūru, was declared the official name of the city in 2006.
Bangalore is sometimes referred to as the "Silicon Valley of India" (or "IT capital of India") because of its role as the nation's leading information technology (IT) exporter. Indian technological organisations ISRO, Infosys, Wipro and HAL are headquartered in the city. A demographically diverse city, Bangalore is the second fastest-growing major metropolis in India. It is home to many educational and research institutions in India, such as Indian Institute of Science (IISc), Indian Institute of Management (Bangalore) (IIMB), National Institute of Fashion Technology, Bangalore, National Institute of Design, Bangalore (NID R&D Campus), National Law School of India University (NLSIU) and National Institute of Mental Health and Neurosciences (NIMHANS).
Note: If information or photos used here are copyrighted, please contact us and we will immediately delete the copyrighted material.