Bhopal, India: City of Peace
We welcome Anoop Swarup, N.K Tripathi, Ramji Shrivastave and their colleagues who have established Bhopal, India as a City of Peace.  The organization Janparishad, which means Council of People, has carried out social responsibilities and contributed toward several national and international causes, including hosting many conferences.
Note: Introduction page with information primarily at the time of joining International Cities of Peace. For updates, please contact the liaison.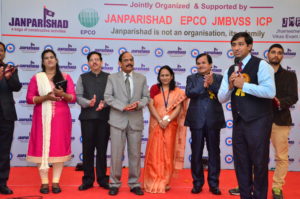 ---
ABOUT JANPARISHAD
Leading organization of India Janparishad is headed by former Directer General of Police (Government of India) Mr. N K Tripathi, Serving Directer General of Police  (Home Guards) Mr. Mahan Bharat Sagar, Major General (PVSM) P N Tripathi,Former DGP Mr. D P Khanna, Former IAS Mr. Manish Shrivastava, Former IAS Mr. G P Shrivastava, Colonel V P Tripathi, IFS Mr. Akhilesh Atrgal and Mr. MS Dhakad, Legendry Sports woman Sunil Dabas, Mrs, Universe Ruby Yadav , Mrs. Universe Meenakshi Mathur, and  Legendry Union Leader of State Bank Mr. Ravi Bilgaiyan, Mr Ajay Shrivastava Neelu, National Level Employees Union Leader, Motivational Speaker Mahendra Joshi, and Well Known Journalist Ramji Shrivastava.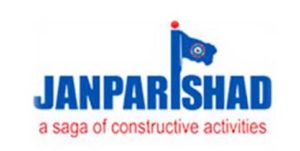 The present social and cultural scenario is not a bliss for any sensitive person The morality and nationalism is on decline and it causes concern in present national context. We had added human values and moral approach to our social responsibility  since 1992 and the name of  this endeavour is Janparishad. Apart from helping social and national causes, this organisation has organised many seminars and workshops of intellectuals on burning issues. The foremost aim of this organisation is to remove social ills from our community. We have honoured those individuals, who have tried to cleanse the filth in the society and who can guide our future generations by their great thought and activities.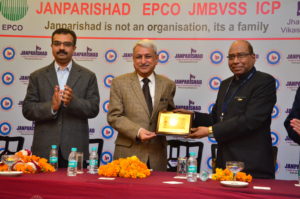 This organisation has also published many reference books  and compilations. It is no self acclaim, if we say that response of our readers and journalist friends had been very forthcoming. We express our deep gratitude to them. We have also embarked on several constructive steps like organising eye-camps, health camps and medical checkups for women and children in tribal areas. In one village called Palsya in Betul district the death rate  was very high as 35 per  year.
Our dedicated work for last few years, has brought good result and mortality rate has come down drastically. This organisation wants to extend its horizon by implementing various ambitious project and it is our humble acceptance that it is not possible without your active cooperation and guidance. We reaffirm that our organisation is totally apolitical and secular. If we look back into a last twenty-four year and Janparishad, it will be evident that this organisation has become synonymous with constructive activities.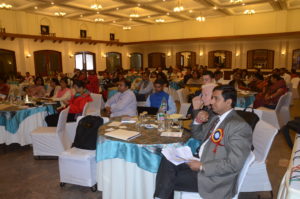 On different occasions H.E. Governor (now the then) Dr. Balram Jakhad,  H.E. Governor (now the then) Dr. Bhai Mahavir, Chief Minister (now the then) Shri Digvijay singh, Chairman Dainik Bhaskar Shri Ramesh Chandra  Agrawal, Internationally famed Mountaineer Padmshree Bachendri Pal, Deputy Chief Minister (now the then) Mrs Jamuna Devi, H.E. Governor of Himachal Pradesh Smt Urmila Singh, Senior Member Of Parliament and Ex Chief Minister Shri Kailash Joshi, Speaker Vidhan Sabha (now the then) Shri Shriniwas Tiwari, Senior Minister of Madhya Pradesh and Ex Chief Minister Shri Babu Lalji Gaur, Minister of Information Shri Laxmikant Sharma, Internationally known Magician Jadugar Anand, Ex Central Minister and Olympian Raza Murad, Famous film producer/director Shri Lawrence Disuza, Famous singer Shahnaz Akhtar, Rajeev Verma, Famous Lyricist Viththal Bhai Patel, veteran Film Producer and Director Rumy Jaferi, Captain OF National  Women Hockey Team Ritu Rani, well known Hockey Legendary M.R.Negi, Ex Olympian from  Australia Mr Neil Hawood and Justice D.M.Dhermadhikari. Mayor (now the then) Shri Sunil Sood and Mrs Vibha Pate, Senior Member of Parliament Mrs Nivedita Mane, Shri Vijay Khandelwal and many others including  Shri Lalit Bhasin Senior Advocate of Supreme Court graced our programmes with their august presence and gave their blessing which has become a great source of strength to us.
The main philosophy of this organisation is humanity, morality and nationalistic values  and any one who has faith in these ideals can be our guide or  associate. Therefore, we expect all citizens' kind cooperation and guidance. Janparishad has started offering its services on international level under the banner of International Council for People.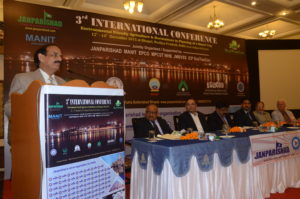 ---
Janparishad International  Conferences
Janparishad means 'Council of People'. The mission of this organization is to promote human, moral and national values. The central theme of Janparishad is having a constructive approach to life. Since its inception, Janparishad has carried out social responsibilities and contributed toward several national and international causes. The organization celebrated the Silver Jubilee of its constructive journey on 15th June 2014. It is evident in these 28 years that this organization has become synonymous with positive constructive activities. Janparishad organises International Conferences on various topics of National and International Importance. Janparishad International Conferences observe excellent international delegate presence from Janparishad International Conference is reported as one on the best international conferences in Central India .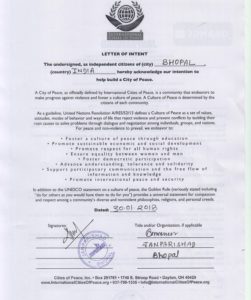 Letter of Intent
---
ABOUT THE LEADERSHIP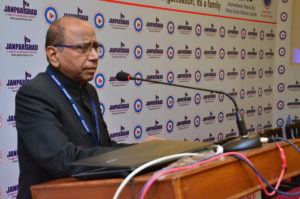 N. K. TRIPATHI, IPS (Retired)
N. K. Tripathi is the Chairman of   "JANPARISHAD"  and Vice Chancellor of Malawanchal University, Indore. During his long career he had varied experiences of police and government jobs, holding postings in Home Department, Intelligence, Administration and CID. He worked as Transport Commissioner and there he computerized and streamlined the transport department of M.P. which became an example for the country. He mobilized 70 battalions under his command to face the violence with remarkable resilience without any violation of human rights. In October, 2010, he took over as Director General National Crime Records Bureau, piloting important e-Governance project of  CCTNS. The project proceeded with timelines and will connect all the police stations of India with a single net work and data base.Mr. Tripathi has received many medals including President's Police Medal for Distinguished Services.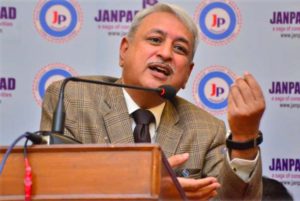 Dr. Anoop Swarup
Dr. Anoop Swarup is on  the Advisory Council of International Cities of Peace based on his extensive experience in peace and education. He is Vice Chancellor Jagran Lakecity University and Chairman Center for Global Nonkilling, Hawaii; having been Vice Chancellor Shobhit University; United Nations Representative with the UNSC; Founder Chairman Global Knowledge Alliance, GEO Reviewer with the IPCCUNEP; as an officer of Indian Revenue Service and Commissioner at the Government of India. Has authored many books notably Regional Economics Engagement and the Free Trade Agreements – Analytical Insights and Policy Options (2010) and The World of Money Laundering Financial Crimes and Commercial Frauds (2006). He has been a visitor with Monash University, a speaker and resource person with Universities and Think Tanks in India and abroad.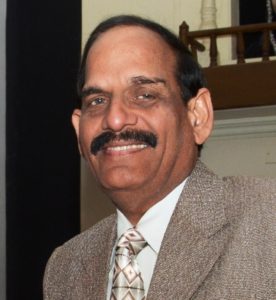 RAMJI SHRIVASTAVA
Ramji Shrivastava is the liaison for Bhopal: City of Peace. He has 40 years experience in journalism, both electronic and print media. He is recipient of All India Samta Journalism award 1984, which is awarded to  a thought provoking and analytical Journalist out of fourteen Indian languages for his / her outstanding contribution to the society through Journalism. Recipient of Makhan Lal Chaturvedi Journalism award 1983 and Anil Bakshi State level Journalism award. Apart from this he has been honoured by various awards and accolades. The Government of India has sent Ramji Shrivastava to Japan, South Korea and Singapore as a member of youth Goodwill Cruise (Tokyo) in 1985. He has authored various books on social awareness issues and edited nine reference books of high repute in India. As convener of Janparishad  he has published 38 books on various topics. As national convener of  the leading socio-cultural organization Janparishad contributed for various national and international causes through Janparishad.
---
CONTACT INFORMATION
Ramji Shrivastava
M-83, Kotra Sultanabad
Bhopal, India 9425015116
www.janparishad.com
janparishadbhopal@gmail.com
---
ABOUT BHOPAL, INDIA (from Wikipedia)
Bhopal is the capital of the Indian state of Madhya Pradesh and the administrative headquarters of Bhopal district and Bhopal division. The city was the capital of the former Bhopal State. Bhopal is known as the City of Lakes for its various natural as well as artificial lakes and is also one of the greenest cities in India. It is the 17th largest city in the country and 131st in the world.
A Y-class city, Bhopal houses various educational and research institutions and installations of national importance, including ISRO's Master Control Facility, BHEL, and AMPRI. Bhopal is home to the largest number of Institutes of National Importance in India, namely IISER, MANIT, SPA, AIIMS and NLIU.
The city attracted international attention in December 1984 after the Bhopal disaster, when a Union Carbide India Limited (UCIL) pesticide manufacturing plant (now owned by Dow Chemical Company) leaked a mixture of deadly gases composed mainly of methyl isocyanate, leading to one of the worst industrial disasters in the world's history. The Bhopal disaster continues to be a part of the socio-political debate and a logistical challenge for the people of Bhopal.
Bhopal was selected as one of the first twenty Indian cities (the first Phase) to be developed as a smart city under PM Narendra Modi's flagship Smart Cities Mission.
Note: If information or photos used here are copyrighted, please contact us and we will immediately delete the copyrighted material.