Bradford, England: City of Peace
The City of Bradford is a large metropolitan district in West Yorkshire, Northern England. Bradford started as a small settlement and rose to prominence as the 'wool capital of the world' in the 19th century – gaining a reputation as a city of industry and innovation.
As a mercantile city, Bradford quickly became a home for the world, and this proud legacy of immigration, diversity, and tolerance continues to this day – providing the perfect foundation for its City of Peace status.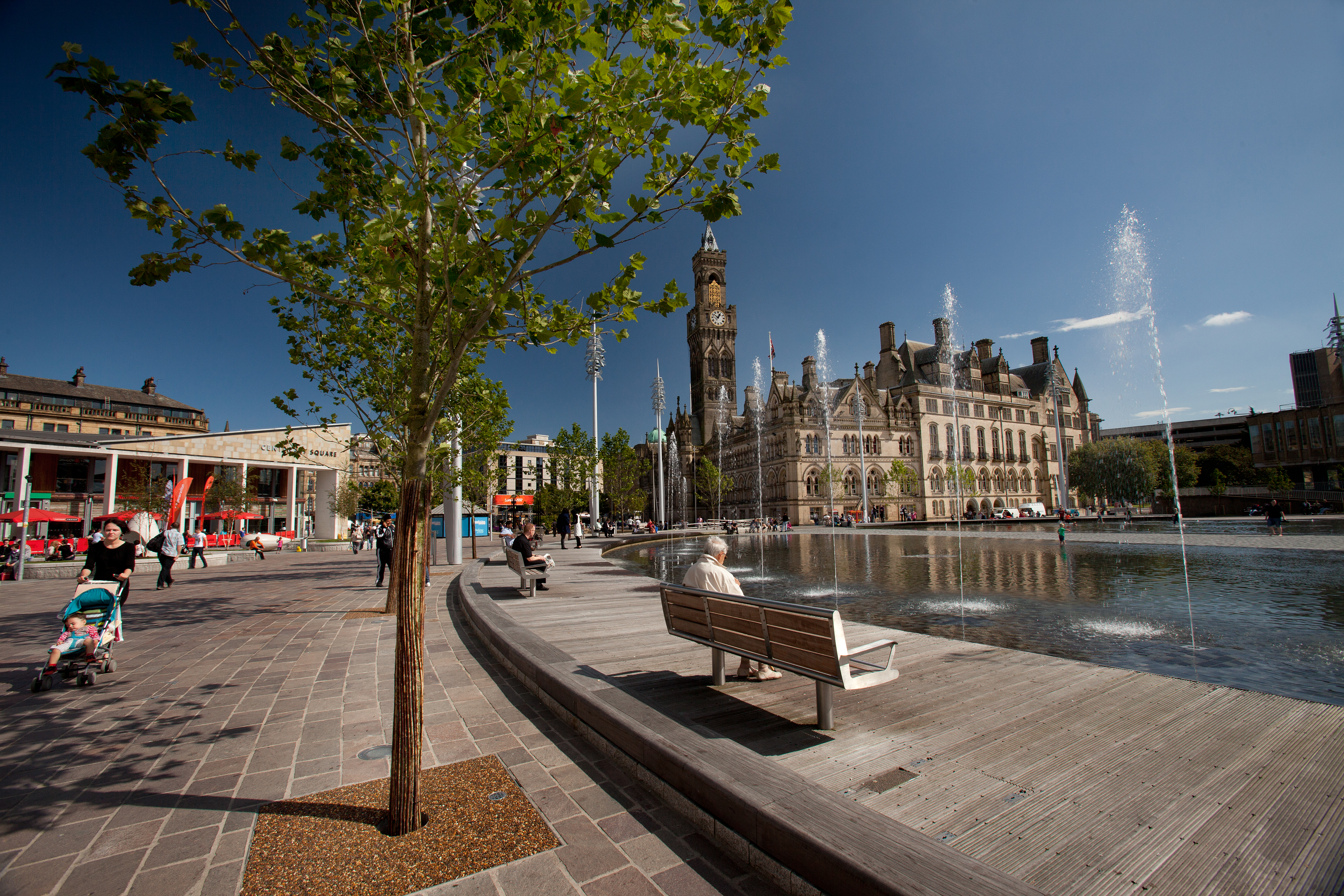 Bradford is known as the birthplace of many world-famous cultural icons as varied as the Brontë sisters, David Hockney, Frederick Delius, and Zayn Malik, among others. But among its sons and daughters – born here, or adopted – are many people who have played pivotal roles in social reform and peace advocacy too. In 1917, over 3,000 members of the Bradford Women's Humanity League took part in a great demonstration against the First World War. Many other notable Bradfordians have played significant roles in the promotion of peace, and there are several plaques dedicated to their work located around the city.
Today, Bradford is an important seat of learning for Peace Studies. Paul Rogers is Emeritus Professor of Peace Studies at the University of Bradford, and is regarded as one of the world's most distinguished experts on the subject. Among the alumnus of Bradford's highly-regarded Peace Studies department was the late Sa'eb Erakat – Chief Palestinian Negotiator – who gained a PhD in the city in the 1980s.
Bradford was one of the first places in the UK to be formally recognised as a 
city of sanctuary
 in 2010. Bradford offers a place of safety and welcome for people who have fled situations of extreme danger in their own countries, with many organisations working to support refugees and asylum seekers.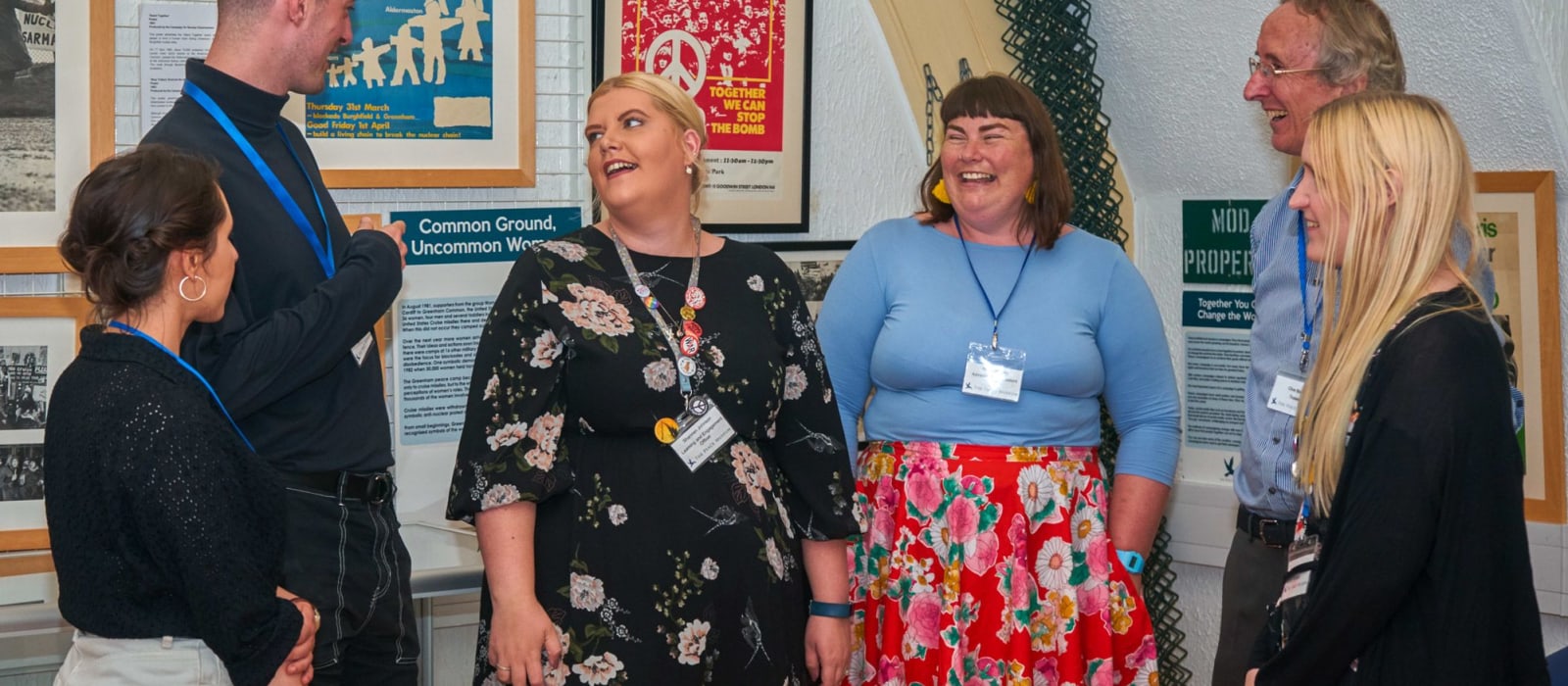 Bradford Peace Museum
The Peace Museum in Bradford – home to over 7000 items – is the only accredited museum of its kind in the UK and is a member of the International Network of Museums for Peace. 
Instrumental in the founding of the Bradford Peace Museum was Dr. Peter vanden Dungen. Peter has variously served as a member of the ICP Advisory Board and Board of Directors. He is a scholar on cities of peace and serves as General Secretary of the International Network of Museums for Peace.
Bradford is also home to the Yorkshire branch for the Campaign for Nuclear Disarmament [CND], and the city council spearheaded several anti-nuclear weapon campaigns in the 1980s.
Today, Bradford is a true intercultural city with one of the youngest populations in Europe. The story of Bradford is one of peace and unity, themes which will be integral to the City's bid to become the UK City of Culture for 2025.
Bradford's motto – Progress, Industry, Humanity – speaks to a legacy of social reform and common decency, but is also a rallying call for the next generation to be progressive advocates of peace and social justice too.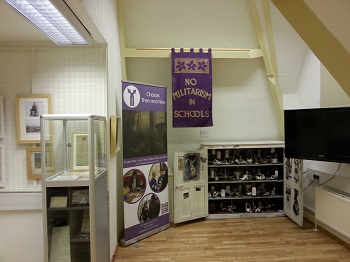 Instrumental in the founding of the Bradford Peace Museum was Dr. Peter vanden Dungen, a Distinguished Advisor of International cities of Peace. He is a scholar on cities of peace and serves as General Secretary of the International Network of Museums for Peace.
Note: Introduction page with information primarily at the time of joining International Cities of Peace. For updates, please contact the liaison.
---
About Bradford, England (from Wikipedia)

A metropolitan borough of West Yorkshire in Northern England, Bradford is situated in the foothills of the Pennines, 8.6 miles (13.8 km) west of Leeds, and 16 miles (25.7 km) northwest of Wakefield. Bradford became a municipal borough in 1847, and received its charter as a city in 1897. Following local government reform in 1974, city status was bestowed upon the wider metropolitan borough.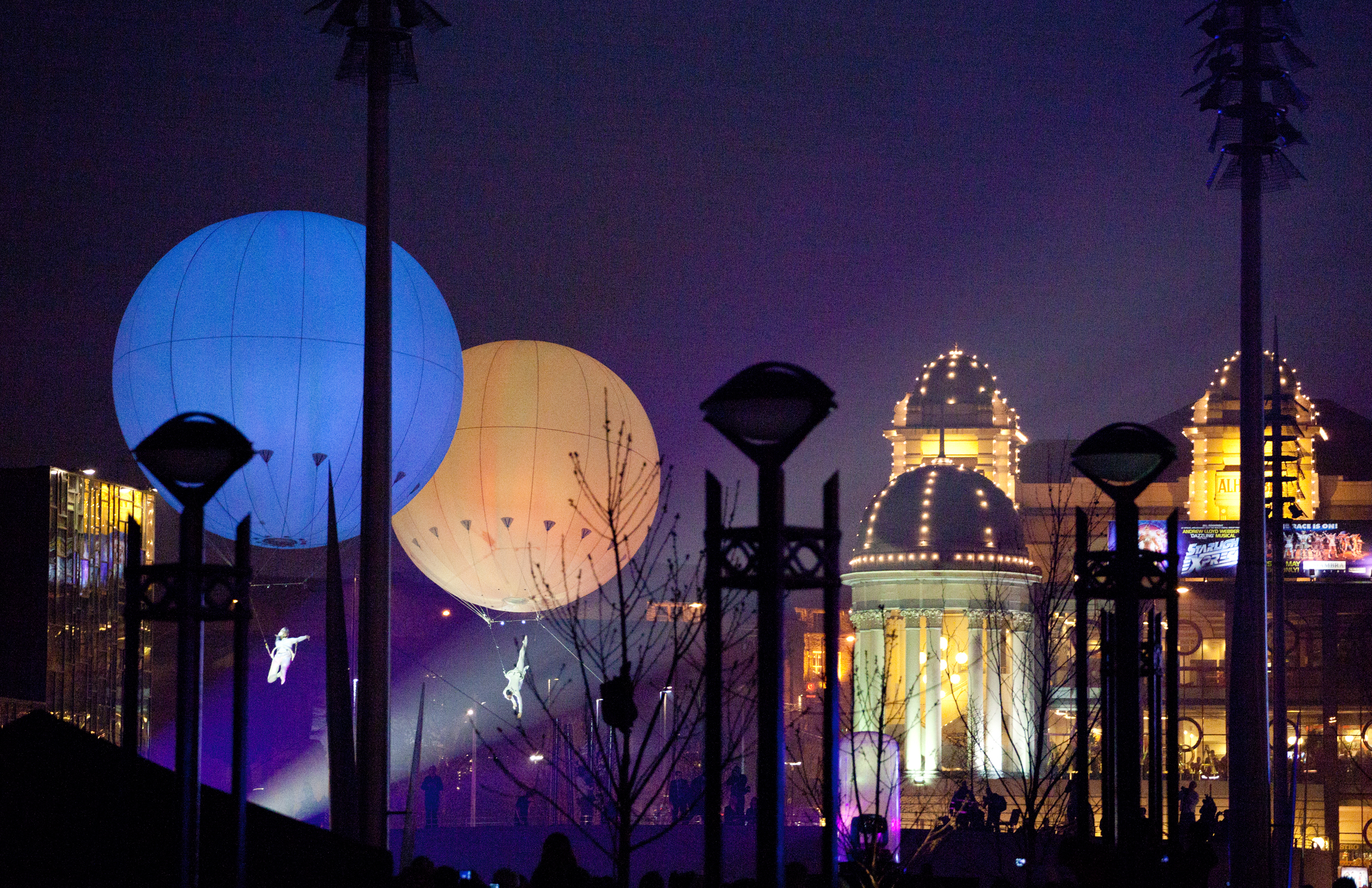 Photos of Bradford used with permission from Si Cunningham, Communications & Bid Development Manager, Bradford 2025 UK City of Culture Bid
Bradford has a population of 293,717, making it the fourteenth-most populous settlement in the United Kingdom. Bradford forms part of the West Yorkshire Urban Area conurbation which in 2001 had a population of 1.5 million[2] and is part of the Leeds-Bradford Larger Urban Zone (LUZ), the third largest in the UK after London and Manchester, with an estimated population in the 2004 Urban Audit of 2.4 million.
Historically a part of the West Riding of Yorkshire, Bradford rose to prominence during the 19th century as an international centre of textile manufacture, particularly wool.
DO YOU THINK YOUR COMMUNITY CAN BE A CITY OF PEACE? SEND AN EMAIL!
Note: If information or photos used here are copyrighted, please contact us and we will immediately delete the copyrighted material.