Community members training to ensure child protection and human rights and to eradicate domestic/gender based violence.
Central Luweero, Uganda: International City of Peace

We welcome Eric Musaazi and the citizens of Central Luweero in Uganda. Eric is founder of the TEAM Community Development Organization, which is dedicated to helping to build economically sustainable families and communities for a better world.
Note: Introduction page with information primarily at the time of joining International Cities of Peace. For updates, please contact the liaison.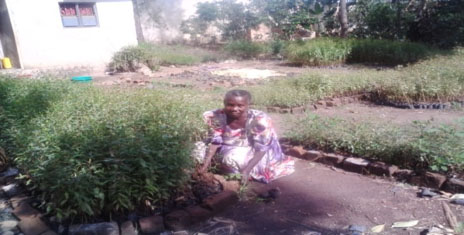 An elderly woman supported to start a tree nursery garden to earn a living and as well as protecting the environment
---
STRATEGIC PLAN
---
A statement of peace legacy in the Central Luweero community:
Luweero community is known for their combined effort when it comes for fighting for peace, the practice emanates right from the chiefdom era when the Bunyoro chiefs were fighting Baganda chiefs. It also came back in the recent civil wars which brought the current president in power after supporting him and hiding him for five years(1981-1986).
During the coming of whites in Uganda, an Egyptian man known as Remezi came to Uganda through the river Nile, and ended up in Luweero. He introduced the Egyptian farming system of using plots, since he came from Egypt locally known as Misiri, his farming system people of Luweero called misiri which is still used up to now. And it is the measurement being used to measure the length of their gardens. So this is a vital historical practice that can be inherited to know approaches that can restore hope and human dignity in our people.
We therefore can assure you that together we shall make a city of peace basing on the previous historical events within this community. It only requires good approach, technology, and ideology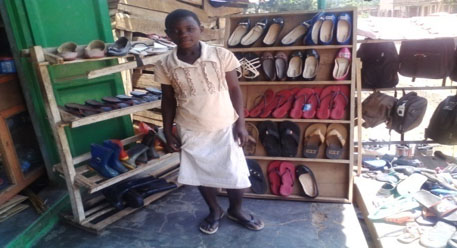 A vulnerable child household supported to start a shoe stall, to enable them improves on their household income.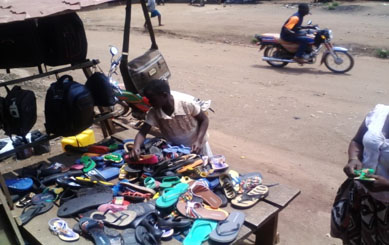 ---
VISION
Non discriminative and vibrant organization working with integrated self-help groups to lessen poverty
---
MISSION
To provide economically, sustainable families and communities for a better world to live in
---
GOALS
To develop the capacities of rural people through continuous education/awareness rising programs.
To rehabilitate and reform or build the lives of children living on streets, abandoned children, children addicted to drugs, alcohol, illicit sex, physically abused children, children affected or infected with HIV/AIDS, children affected by teenage pregnancies and children distressed by disasters and wars
To carry out Child protection activities
To sponsor Orphans and other vulnerable children by providing school fees and scholastic materials
To provide vocational skills, income generating projects and training so as to equip orphans and other vulnerable children to be self-reliant and useful members of the society
To break the destructive cycle of poverty, violence and injustices by identifying and addressing the root causes of the problems that affect children, youth, women, the elderly and their households
To provide safe drinking water in areas where such facilities are missing, especially the rural areas by; drilling boreholes, wells, constructing water harvesting tanks as well as encouraging and promoting sanitation, clean, decent and healthy living conditions in the community.
---
LETTER OF INTENT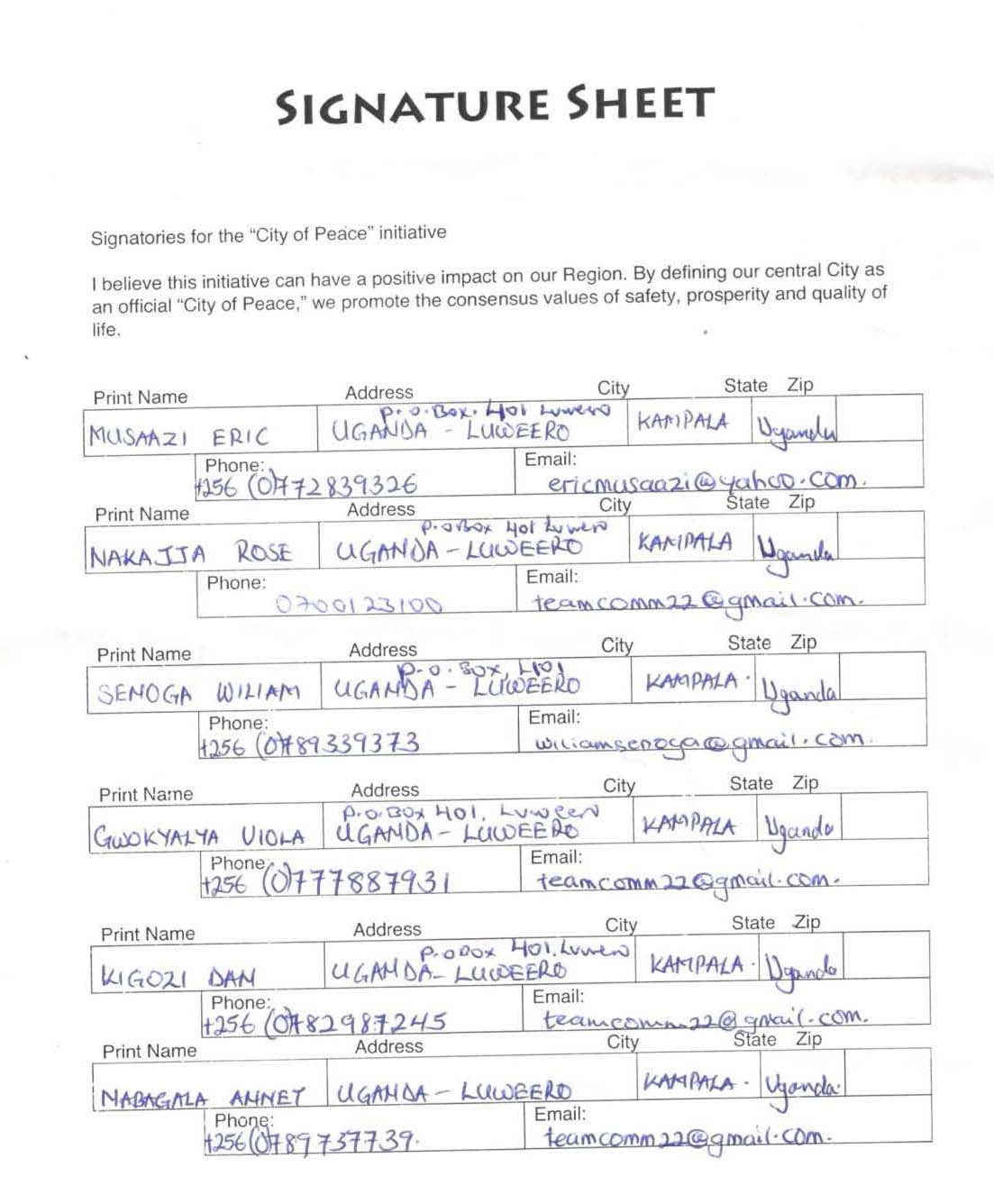 ---
 ABOUT THE LIAISON
By Eric Musaazi:
My name is Eric Musaazi, that name was given to me by a father to my Grand father known as the late Eric Musaazi, The late Eric Musaazi produced the Late Ndugga William Musaazi who died in 1995, then late Ndugga produced David Nsobya who stays in Luweero District in Kigavu village, in Luweero sub county, Mr Nsobya is my biological father.
I was born in 1983 june 24 in Namirembe Hospital in Kampala by then my parents were staying in kazo  in Wakiso District near Kampala.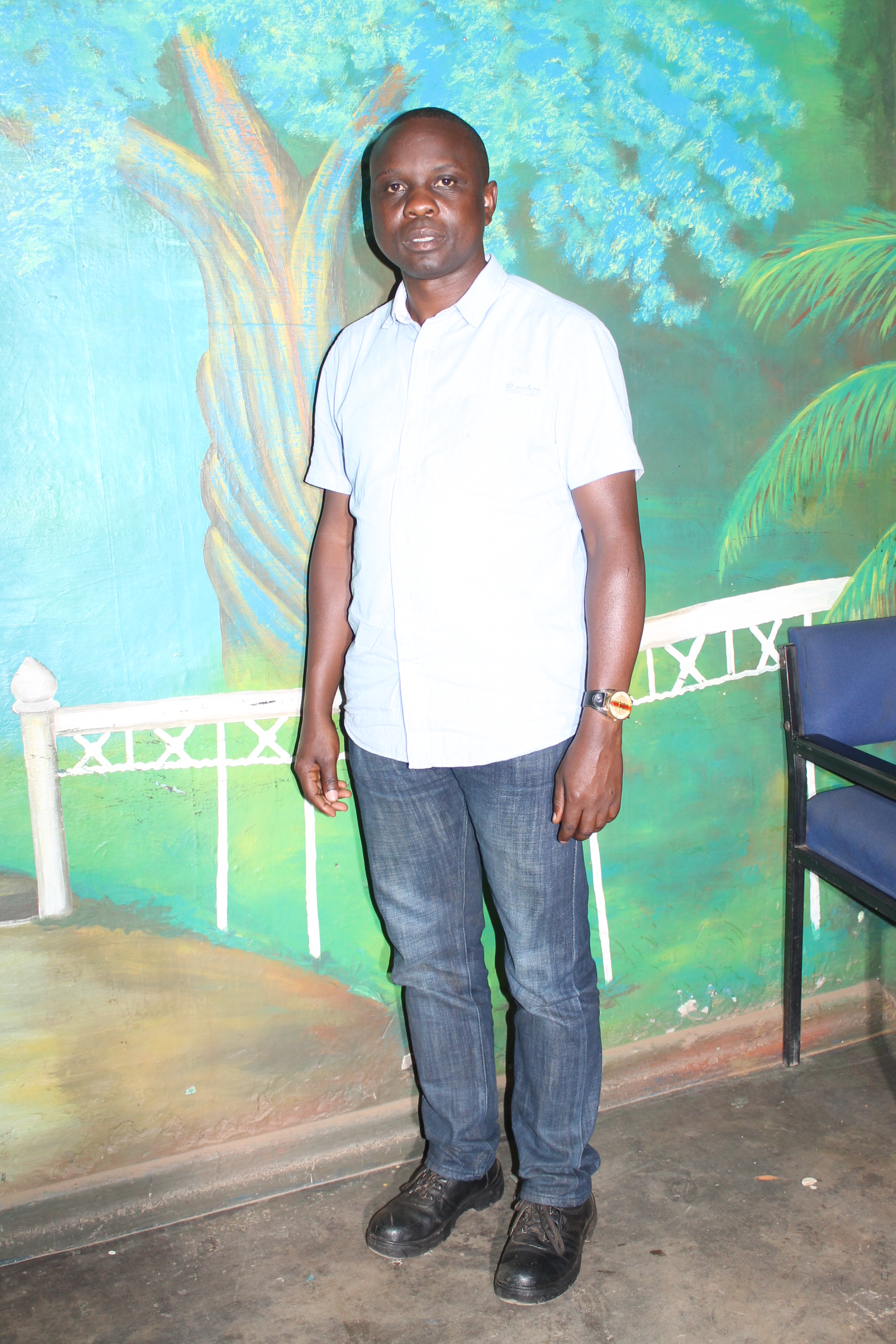 My father is Mr. Nsobya David and my mother is Ms Nantongo Robbinah who stays in Mutundye Kampala, My mother gave birth to two children and am the second born to both parents, at the side of my father we are 11 children 5 girls and 6 boys, they separated when I was 1 ½ years and I don't know what was the cause.
I came to Luweero in 1997 after the death of my grandfather, I grew up in Kigavu village with my father, Kigave village is in luweero Sub County with low profile which still needs serious attention for its development, right now I want  to develop my community by building health clinic, constructing a milling plant, youth center, vocational institute, orphanage center, women empowerment project, to fight teenage pregnancy among youth girls, violence free community, poverty eradication and many others, Now we have a Land for a milling plant.
Am married with two children, a boy and a girl namely Keylor  Namusaazi (6) years, and a boy is Keron Musaazi  (2 ½) years  and my wife is Nakajja Rose a veterinary officer by professional and myself am a social work by professional.
Family leadership history
Am coming from the family of the late Y.K.Musaazi who negotiated for independence and peace in Uganda which was achieved in 1962,
The late Y.K.Musaazi is a brother to the late Eric Musaazi,
The gorilla war which was in Luwero in 1981-1986, our family was part of that war to fight for peace and injustice in Uganda
For more information about my self leadership I refer you to the curriculum virtue I sent fist.
---
CONTACT INFORMATION
To contact or support this initiative:
P.O. Box 401, Luweero, Uganda
---
ABOUT CENTRAL LUWEERO, UGANDA (from Wikipedia)

Luweero is a town in the Central Region of Uganda. It is the main municipal, administrative, and commercial center of Luweero District.
Luweero is approximately 75 kilometres (47 mi), by road, north of Kampala, Uganda's capital and largest city, on the highway to Masindi. The road is a busy, all-weather tarmac highway.[2] The coordinates of the town are 0°49'59.0″N, 32°29'58.0″E (Latitude:0.833056; Longitude:32.499444).
Uganda, officially the Republic of Uganda is a landlocked country (except for its borders with Lake Victoria and Lake Albert) in East-Central Africa. It is bordered to the east by Kenya, to the north by South Sudan, to the west by the Democratic Republic of the Congo, to the south-west by Rwanda, and to the south by Tanzania. The southern part of the country includes a substantial portion of Lake Victoria, shared with Kenya and Tanzania. Uganda is in the African Great Lakes region. Uganda also lies within the Nile basin, and has a varied but generally a modified equatorial climate.
Uganda takes its name from the Buganda kingdom, which encompasses a large portion of the south of the country, including the capital Kampala. The people of Uganda were hunter-gatherers until 1,700 to 2,300 years ago, when Bantu-speaking populations migrated to the southern parts of the country.
Excerpts from https://en.wikipedia.org/wiki/Luweero and https://en.wikipedia.org/wiki/Uganda
Note: If information or photos used here are copyrighted, please contact us and we will immediately delete the copyrighted material.