Columbus, Ohio, U.S.A.: International City of Peace

We welcome Columbus colleagues Christopher Fox, Nadya Hinson, and Marlinda Iyer of the Columbus International Voluntary Organization (IVO} who have established Columbus, Ohio, U.S.A. as an International City of Peace. The community-wide effort to increase the safety, prosperity, and quality of life for all in the City highlights the many actions for peace done by individuals and organization dedicated to a Culture of Peace.
Photos from the Columbus Cherry Festival, courtesy for use of International Cities of Peace by UVO.
Note: Introduction page with information primarily at the time of joining International Cities of Peace. For updates, please contact the liaison.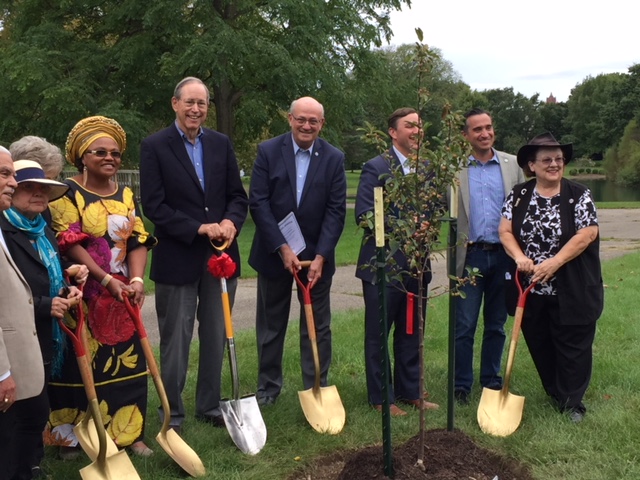 ---
INTERNATIONAL VOLUNTARY ORGANIZATION (IVP) OF COLUMBUS
What is IVO (International Voluntary Organizations) ? IVO is a consortium of voluntary organizations with global connections seeking to improve the quality of life in local communities through volunteer initiatives while promoting peace and goodwill.
MISSION
Seeks to improve the quality of life in local communities through networking of volunteer organizations and individuals while promoting peace and goodwill of different peoples of the world through cultural understanding and friendship.
---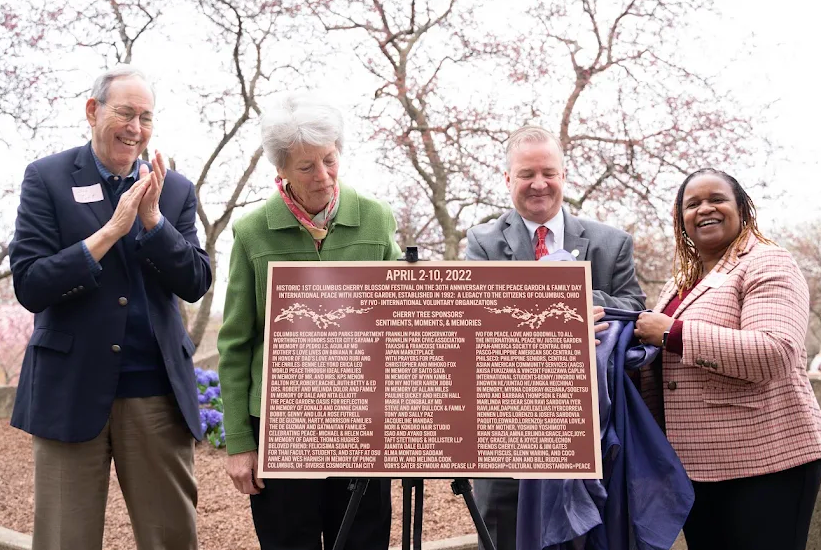 VISION
IVO is a vehicle or medium through which volunteer organizations and individuals can network and work together to create projects and programs that improve the quality of life in local communities while promoting Peace and Goodwill of different peoples of the world through cultural understanding and friendship.
---
GOALS
• To promote international understanding and cooperation and the exchange of information on educational opportunities and services in Central Ohio.
• To promote awareness of global issues and foster goodwill and understanding among all peoples of the world leading towards Peace.
• To promote cooperation among organizations with global perspectives in doing projects which improve the quality of life in local communities.
• To support and strengthen member organizations through networking.
• To promote volunteer initiatives.
Past & Present Projects & Programs
• Language Bank and Educational Tapes
• Calendar of International Events
• Directory of International Organizations
• Students/Visitors' Assistance Program
• International Visitors' Handbook
• Opportunity Knocks: A Publication on Ohio Community Resources and Opportunities
• Volunteer Recognition Awards
• Volunteer Bank
• International Peace with Justice Garden & Volunteer Wall of Honor
• Communications Network with Volunteers & Ethnic Organizations
• Visitors' Welcome Dinner, Hosting, Etc.
• Peace & Goodwill Ambassador Program
• School Program
• Speakers Bureau
• The Colors of Columbus
• The Columbus Cherry Blossom Festival with Bridges to Peace
• Day Trips &Travel Program
• Health Fair
• Promote an Artist
• Mosquito Net project
• Technology Transfer project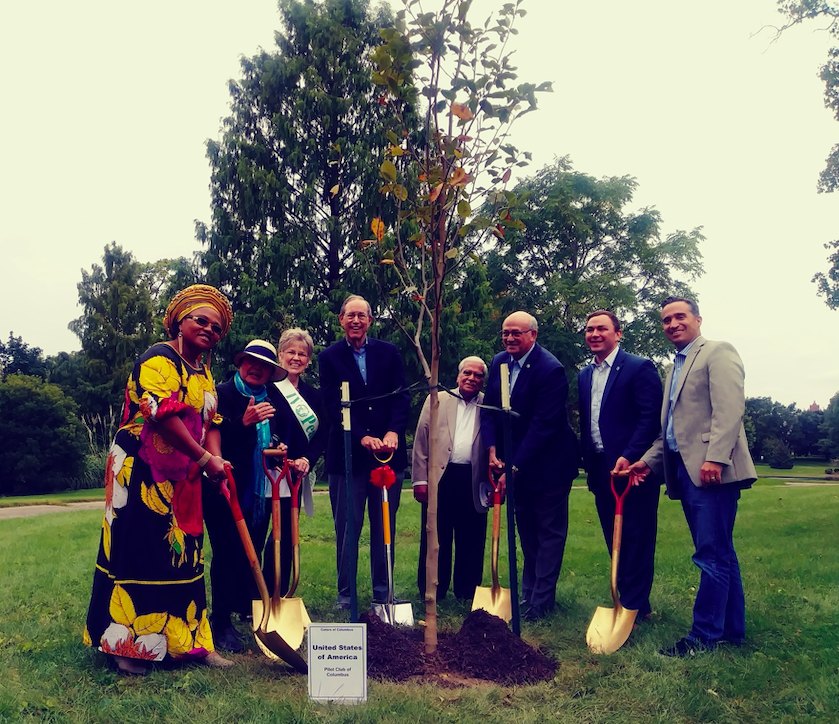 ---
COLUMBUS CHERRY BLOSSOM FESTIVAL
on the grounds of the Peace Garden at Franklin Park
It is good to note that both the planting of the original 20 cherry trees donated by the Japanese government as a token of friendship between two countries and the IVO Colors of Columbus Heritage Trees in 2012 during the City of Columbus Bicentennial Celebration, were meant to showcase Columbus as a cosmopolitan city, a vision also expressed in the September 22, 2018 proclamation by the City Council above.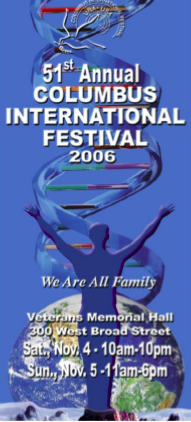 The 9/29/2017 invitation by Jim Gates from the Forestry Section of the Columbus Recreation and Parks Department (CRPD) to the International Voluntary Organizations (IVO) to partner with the City of Columbus in planting Cherry Trees around the lower and upper ponds at Franklin Park for a future Columbus Cherry Blossom Festival as in Washington DC is an extension of the same vision to showcase Columbus as a cosmopolitan city. By accepting this CRPD invitation, IVO has further aligned its goals with the city of Columbus' vision to promote and showcase Columbus as a cosmopolitan city along with the IVO Colors of Columbus program. Both the Cherry Blossom Festival and Colors of Columbus programs are extensions of the Peace Garden, originally IVO's entry to the Garden Olympics (Ameriflora '92).
This International Peace (with justice) Garden was subsequently accepted as a legacy to the citizens of Columbus by the late Mayor Dana Rinehart. The Peace Garden is not only a showcase of Columbus as a cosmopolitan city but also promotes volunteer initiatives, cooperation, and cultural understanding which could lead to PEACE.
The Family Day at the Peace Garden, is a gathering of people from various cultural backgrounds and ethnic origins promoting projects and activities that improve the quality of life in local communities, the central tenet of IVO. The Human Genome sequencing has further revealed that no matter the colors of our skin, we are all one human family as evidenced by our genetic code and Central Dogma. Based on this scientific truth, we can all live and work together respecting our differences while focusing on and appreciating our common grounds, as we build for ourselves and for generations to come a world of PEACE and GOODWILL as ONE HUMAN FAMILY.
Marlinda S. Iyer
Executive Director
International Voluntary Organizations
Chair: International Peace Garden & Columbus Cherry Blossom Festival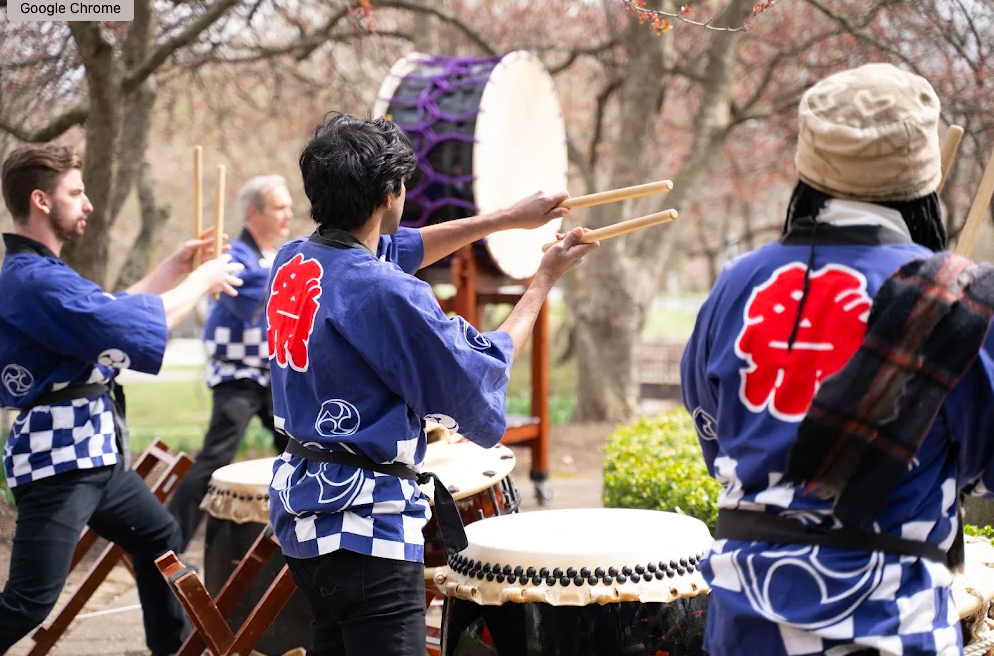 ---
LETTER OF INTENT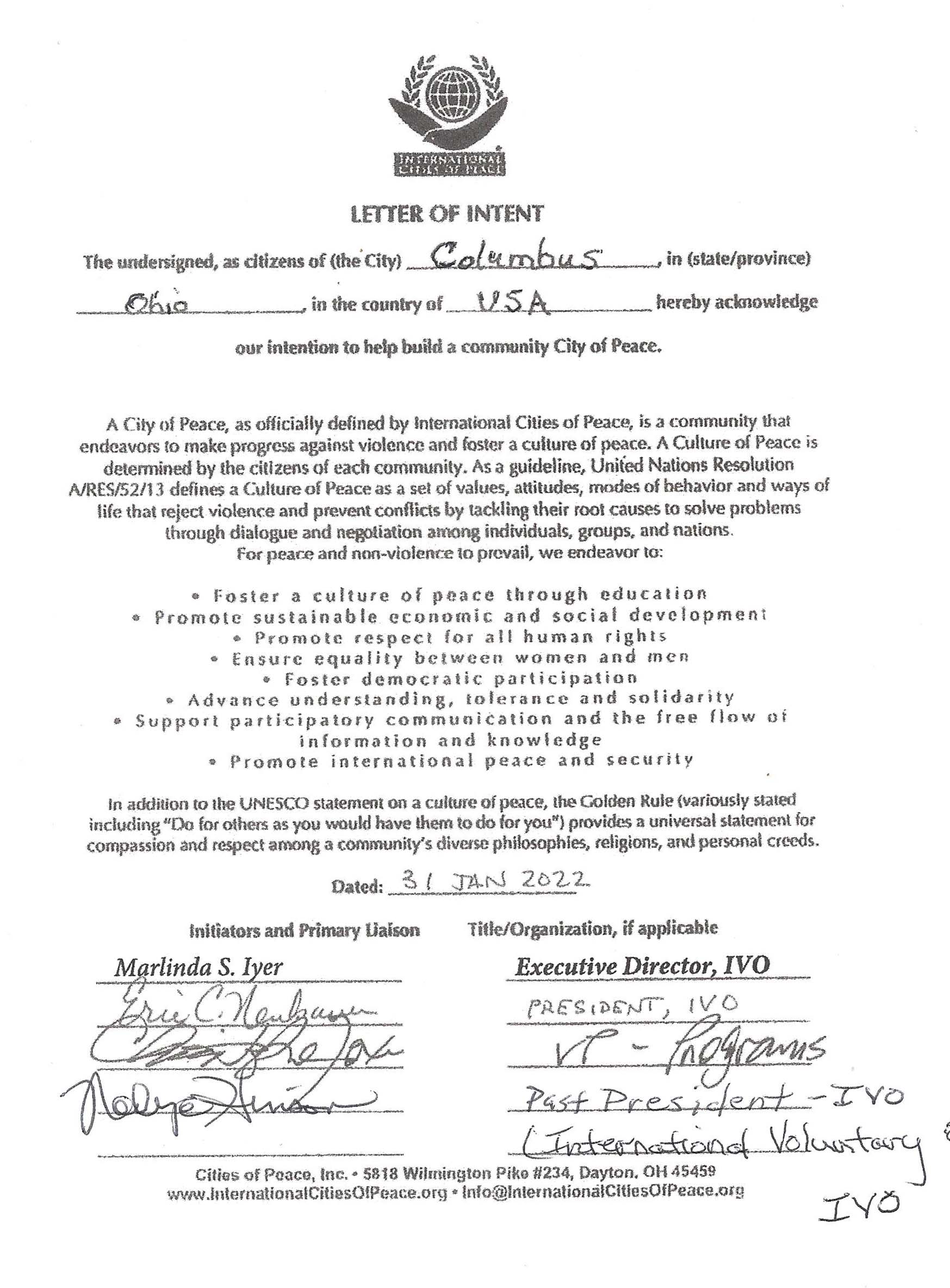 ---
ABOUT THE LIAISON
Christopher Fox
Christopher H. Fox is the current VP of Programs for International Voluntary Organizations in Columbus, Ohio. He served on the Board of Directors of IVO for three years prior to his new post as VP.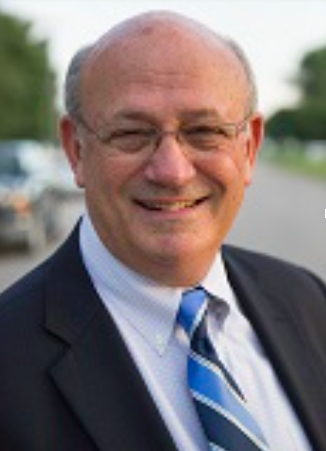 Mr. Fox is also Executive Director of Universal Peace Federation (UPF) of Ohio, under UPF-USA based in Washington, DC and New York, NY.  UPF is an NGO in special consultative status with the economic and social council of the United Nations. 
In 2017, Dr. Marlinda Iyer, the founder of the International Peace Garden and current Executive Director of IVO was given the Ambassador for Peace certification awarded by UPF-USA/Ohio. Since that time, Mr. Fox has collaborated with Dr. Iyer in the Peace Garden activities and the inaugural Columbus Cherry Blossom Festival. At a Colors of Columbus, an annual event held at the Peace Garden, Mr. Fox on behalf of Universal Peace Federation, donated a tree on behalf of the European Ancestors placed in the grove of trees representing many other nations.
After attending college and six years in the U.S. Army Reserves, Mr. Fox had a long and diverse career of international business and consulting in various industries. He is the author of a book entitled "Entering Providence", and is now retired with his wife of forty years and living in Columbus, Ohio. 
---
Nadya (Nancy) Neal Hinson
In 1992, Nadya was asked to start the Women's Federation for Peace initiative in Moscow, Russia. This led to the development of a nonprofit organization dedicated to serving children living in the aftermath of the Chernobyl nuclear disaster. At this time, she fulfilled her grandmother's dying wish that she be baptized in the Russian Orthodox Church. The Chernobyl Children work opened her eyes to the plight of orphans and human trafficking among many other things.
Nadya worked as a Regional Director for a federal program The National Asian Pacific Center on Aging from 1996 – 2000. She finished a master's degree in Business Administration and HR in 1999. This was followed by working as a Contracts Manager for Early Childhood Education at the Community Colleges of Spokane. This is when she began doctorate studies in the Psychology of Human Development. Her exposure to the effects of trauma on children and elderly. She also continued to offer public programs in support of women and children throughout all this time which often brought together women of many faith backgrounds to share with each other.
Nadya completed her doctorate in 2009 which included the publishing of a book entitled, On Silent Clouds of Butterfly Wings: Growing up Under Nuclear Clouds. She had the opportunity to work directly with case management of children exposed to trauma and neglect, becoming a foster parent, as well, to a medically fragile infant who later became her adopted daughter. She became the Operational Director for the Boys' Home and Mental Health Office of Morning Star Boys' Ranch as well as Executive Director of Spokane Child Abuse Network. Most recently she founded a nonprofit serving the needs of homeless and orphaned people globally, My Home Foundation and continues to represent the Global Women's Peace Network.
The primary thread that has worked throughout the tapestry of Nadya's journey has been the light of wisdom which she has found in the deep spiritual practices and teachings of cultures throughout the globe. Her message and actions are a simple one. Live for the Sake of Others.
---
CONTACT INFORMATION
---
ABOUT COLUMBUS, OHIO, U.S.A. (from Wikipedia)

Columbus is the state capital and the most populous city in the U.S. state of Ohio. With a population of 905,748 for the 2020 census, it is the 14th-most populous city in the U.S., the second-most populous city in the Midwest after Chicago, and the third-most populous state capital. Columbus is the county seat of Franklin County; it also extends into Delaware and Fairfield counties. It is the core city of the Columbus, OH Metropolitan Statistical Area, which encompasses ten counties. The metropolitan area has a 2020 population of 2,138,926, making it the largest entirely in Ohio.

Columbus originated as numerous Native American settlements on the banks of the Scioto River. Franklinton, now a city neighborhood, was the first European settlement, laid out in 1797. The city was founded in 1812, at the confluence of the Scioto and Olentangy rivers, and laid out to become the state capital. The city was named for Italian explorer Christopher Columbus. The city assumed the function of state capital in 1816 and county seat in 1824. Amid steady years of growth and industrialization, the city has experienced numerous floods and recessions. Beginning in the 1950s, Columbus began to experience significant growth; it became the largest city in Ohio in land and population by the early 1990s. The 1990s and 2000s saw redevelopment in numerous city neighborhoods, including downtown.

The city has a diverse economy based on education, government, insurance, banking, defense, aviation, food, clothes, logistics, steel, energy, medical research, health care, hospitality, retail, and technology. The metropolitan area is home to the Battelle Memorial Institute, the world's largest private research and development foundation; Chemical Abstracts Service, the world's largest clearinghouse of chemical information; and the Ohio State University, one of the largest universities in the United States. As of 2021, the Greater Columbus area is home to the headquarters of six corporations in the U.S. Fortune 500: Cardinal Health, American Electric Power, L Brands, Nationwide, Alliance Data, and Huntington Bancshares.

Note: If information or photos used here are copyrighted, please contact us and we will immediately delete the copyrighted material.