Cotonou, Benin: International City of Peace

We welcome Gérard Metonhessa who with his colleagues and community establish Cotonou, Benin as an International City of Peace. Gérard is a member of the UNITED FOR THE PEACE OF AFRICA (UPA) Initiative, a collaborative group of dedicated to promoting Peace and Development in Africa.  They envision a world of people motivated by peace and development rather than conflict, terrorism, hatred and fear.
Note: Introduction page with information primarily at the time of joining International Cities of Peace. For updates, please contact the liaison.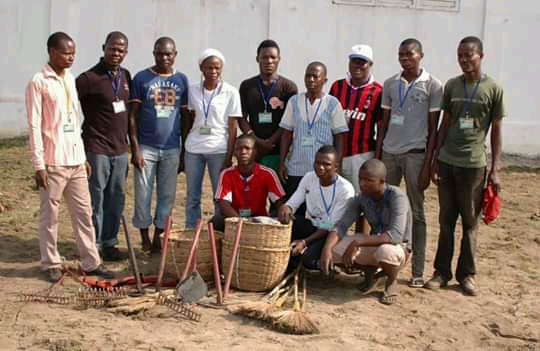 ---
DECLARATION AND APPEAL TO END XENOPHOBIA IN SOUTH AFRICA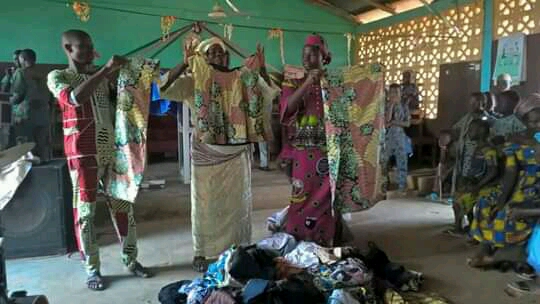 We use this opportunity to inform your honourable office about the Crisis in South Africa, which we believe you, will have heard about it.
It is with great consternation and total disappointment that we, peace ambassadors in Africa, witnessed the monstrous xenophobic actions and horrendous human rights abuses tainted with utmost bestiality, meted by some South Africans on other Africans.
This conduct is appalling, sacrilegious and extremely contrary to Africaness. We therefore condemn such conduct in the strongest terms and energy possible.
We hereby call upon the government of South Africa and her people in particular and the international community at large to take all necessary peaceful measures to ensure that the roots of xenophobia are uprooted in South Africa in particular and the world in general. We also hereby call for total restraint by the affected countries and encourage them to seek peaceful ways in dealing with this ultimate barbarism, for non-violence is the weapon of the strong and not the weak.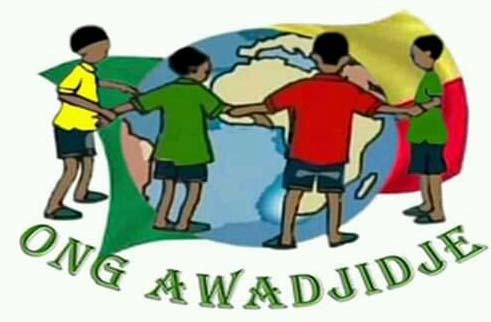 Finally, we are writing to ask you to use your honourable office to call for an immediate UN investigations into the Human Rights atrocities committed and the root causes of this xenophobia (conflict). We urge you for an International Commission of inquiry to fully investigate these crimes against humanity and bring perpetrators to justice.
UNITED FOR THE PEACE OF AFRICA (UPA) says,
"NO MORE TO XENOPHOBIA AND KILLING IN AFRICA."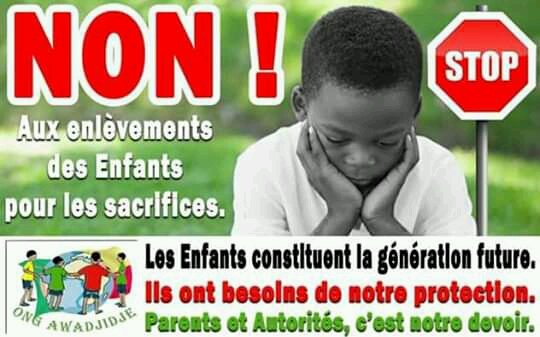 ---
Conscious of the fact that the population itself must henceforth participate in the promotion of peace and the creation of acceptable conditions for its subsistence,
 there was created a Humanitarian, Social, Apolitical and Nonprofit Organization named NGO AWADJIDJE. It is registered under N ° 2012/0481 / DEP-ATL-LITT / SG / ASSOC of 03 October 2012 in order to contribute to the development of our country Benin.
Further Considerations for forming this NGO:
• Considering the need to improve the skills of the populations and to contribute to the promotion of social and humanitarian initiatives.
• Considering the importance of the educational, agricultural and industrial sector in the national economy
• Considering that the current situation of the populations obliges them to do everything possible for the basic needs of the populations to be a priority
• Considering that no human and sustainable development can take place in a degraded and polluted environment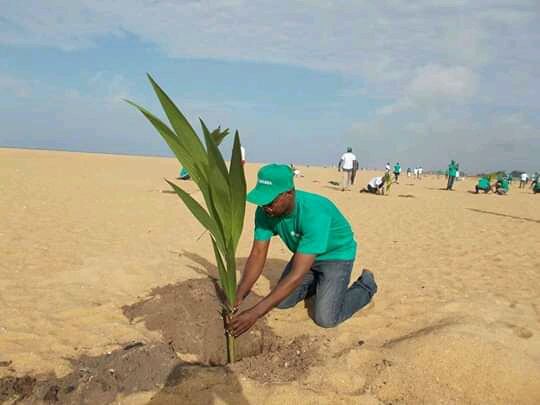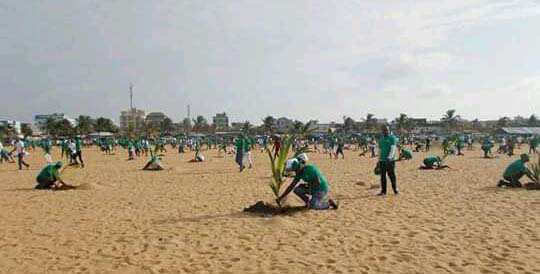 ---
The NGO AWADJIDJE has assigned itself several to reach and which are:
1 – Prevent juvenile delinquency
2 – Intensify the fight against illiteracy and rural exodus
3 – Alphabetize the rural mass with a view to making them family with development projects
4 – Preserve and safeguard the environment through sound management of resources
5 – Protect and fight against child trafficking, modern child slavery (placed child phenomenon) and against child labor and abuse.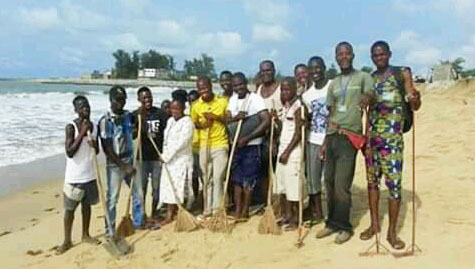 For this we are committed to:
• Foster a culture of peace through education.
• Promote sustainable economic and social development.
• Promote respect for all human rights.
• Guarantee equality between women and men.
• Promote democratic participation.
• Advance understanding, tolerance and solidarity.
• Support participatory communication and the free flow of information and knowledge.
• Promote international peace and security.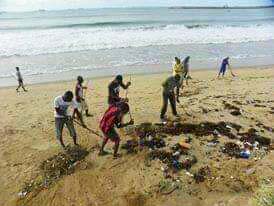 And we believe that this initiative can have a positive impact on our country. By defining our economic city (Cotonou) as an "OFFICIAL CITY OF PEACE" and we promote the consensual values of security, prosperity and quality of life.
---
LETTER OF INTENT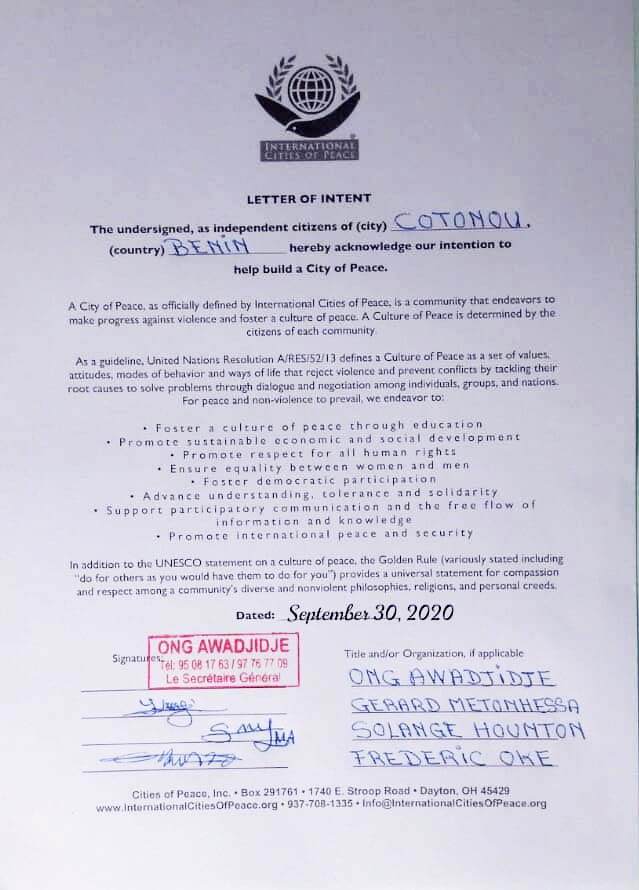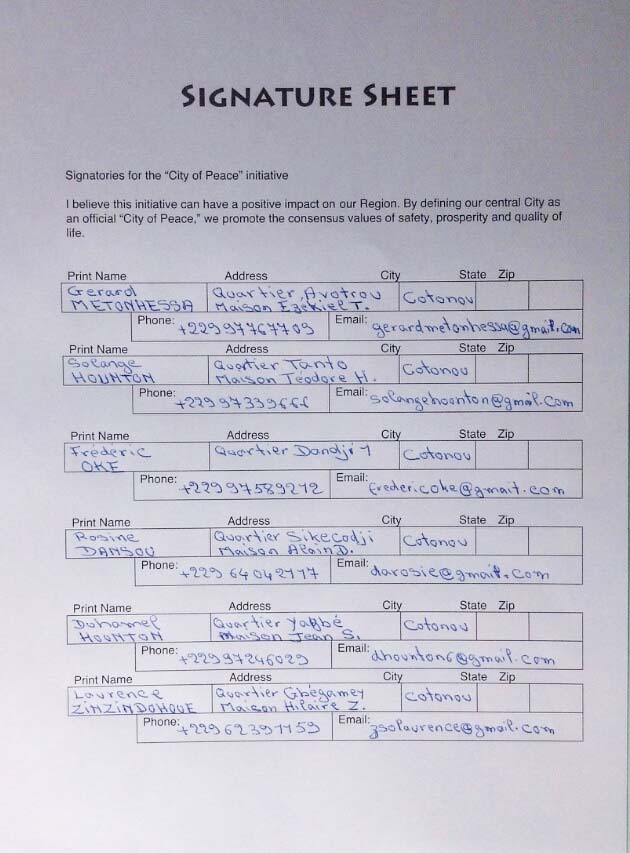 ---
ABOUT THE LIAISON
Gérard Metonhessa
A Beninese from Baodjo/Ifangni, Gerard is married and the father of three children. He completed primary school in 1987 and also has academic credentials as below:
– 1987 to 1991: Education School
Certificate 1st Cycle General Obtained: BEPC
– 1991 to 1994: General Education School 2nd Cycle
Certificate Obtained: BAC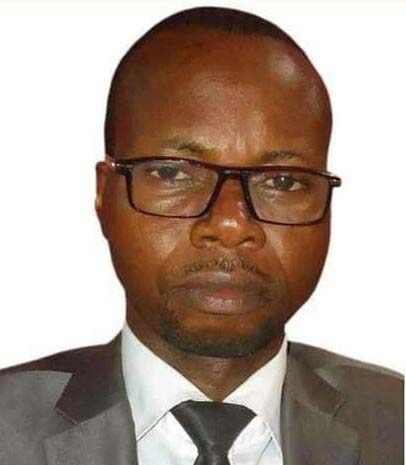 TRAINING PROFESSIONAL EXPERIENCES
– 1994 to 1997: Training in Photo-Video Report
Certificate Obtained: Certificate of completion of training
– 1999 to 2000: Computer training
Certificate Obtained: Certificate of completion of training
– 2000 to 2003: Team Leader of the Construction, Cleaning and Maintenance Company (AER) at the Ministry of Health
– 2003 to 2004: Theoretical and Practical Training in Automobile Driving
Certificate Obtained: Driving License Category B
– 2004 to 2007: Theoretical and Practical Training in Audiovisual Productions (Framing, Editing and Graphics)
Certificate Obtained: Certificate of end of training
– 2007 to 2010: Productions Assistant within the EASY TOUCH & TECH Productions Agency
– 2010 to 2011: Director of Productions within the JB COMMUNICATIONS Agency
– January 2011 to March 2011:
Training course by CFI
Diploma Obtained: End of Internship Certificate
– 2011 to 2013: Media Technician within the Communications Unit of SOBEMAP (Beninese Company for Port Handling)
– 2013 to 2015: Media Technician within the Evangelical Church WGCC ( Wisdom of God in Christ Church)
– 2015 to 2020: Camera Operator and Editor at the Production Agency O_lympides Productions and ORISHA FILM FRANCE
– 2018 to 2020: Manager of the NGO LE MONDE RÉEL
– 2011 to 2020:
Managing Director of SENS AGENCE & COMMUNICATIONS
ASSOCIATIONS AND INSTITUTIONS
– Founding Member and Secretary General of the NGO AWADJIDJE
– Ambassador and National Coordinator of the ROSARIO GATON
FOUNDATION
– Departmental Coordinator of ASEFCE Benin
– Member of UNITED OF THE PEACE OF AFRICA
– National Coordinator of PROJECT AFRICA
– Promoter of the Reception, Listening, Assistance and Orientation Center for Young Women Mothers
– Promoter of the "SCHOOL TRANSPORT" project starting up
KNOWLEDGE OF LANGUAGES
– Several national languages: write, read and speak
– French: write, read and speak
– English: write and read.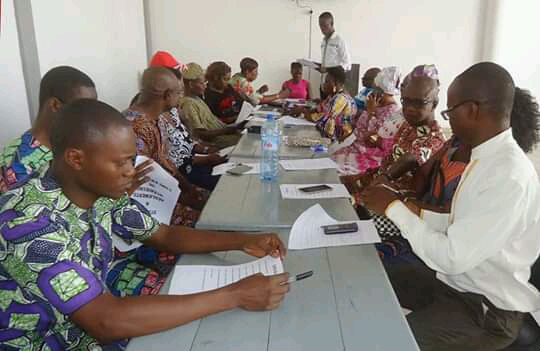 ---
CONTACT INFORMATION
To contact or support this initiative:
Gérard Metonhessa
Phones & Whatsapp:
+229 97767709
+229 95081763
+234 806 401 2838
---
ABOUT COTONOU, BENIN (from Wikipedia)

Cotonou is the largest city and economic centre of Benin. Its official population count was 761,137 inhabitants in 2006; however, some estimates indicate its population to be as high as 2.4 million. The population in 1960 was only 70,000. The urban area continues to expand, notably toward the west. The city lies in the southeast of the country, between the Atlantic Ocean and Lake Nokoué.
Benin, officially the Republic of Benin and formerly known as Dahomey, is a country in West Africa. It is bordered by Togo to the west, Nigeria to the east, Burkina Faso to the north-west, and Niger to the north-east. The majority of its population lives on the small southern coastline of the Bight of Benin, part of the Gulf of Guinea in the northernmost tropical portion of the Atlantic Ocean.[11] The capital of Benin is Porto-Novo, but the seat of government is in Cotonou, the country's largest city and economic capital. Benin covers an area of 114,763 square kilometres (44,310 sq mi)[5] and its population in 2018 was estimated to be approximately 11.49 million. Benin is a tropical nation, highly dependent on agriculture, and is a large exporter of cotton and palm oil. Substantial employment and income arise from subsistence farming.

In addition to being Benin's largest city, Cotonou is the seat of government, although Porto-Novo is the official capital. It is home to most of the country's government buildings and diplomatic services.
Note: If information or photos used here are copyrighted, please contact us and we will immediately delete the copyrighted material.