Dandora Phase 2, Nairobi, Kenya: International City of Peace

We welcome Bonbian Onyango and his colleagues who have established Dandora Phase 2 in Nairobi, Kenya as an International City of Peace.
Pastor Bombian will be working with colleagues in the other four phases of Dandora to help unify and achieve a higher level of coordination and collaboration in their communities.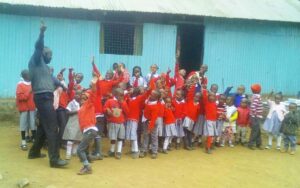 Note: Introduction page with information primarily at the time of joining International Cities of Peace. For updates, please contact the liaison.
---
Covenant Church in Dandora Phase 2
Bonbian Onyango is the founding pastor of a church in Dandora Phase 2 called the  Covenant Pentecostal Church. It was founded in the year 2009. The church has been playing a crucial role in the community. In the year 2013 the community was blessed to start a community school with Pastor Bonbian as the director. The school is operational to date.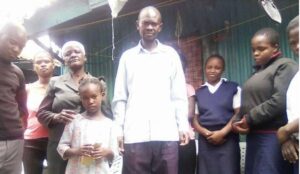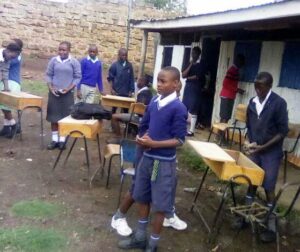 ---
LETTER OF INTENT WITH SIGNATURES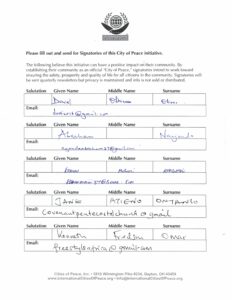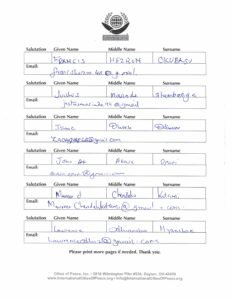 ---
ABOUT THE LIAISON
My name is Bonbian Onyango, a Kenyan citizen born in Kisumu county and currently a resident of Dandora phase II within Nairobi city for the last 20 years. I am married to Jane Onyango and together we have been blessed with three children.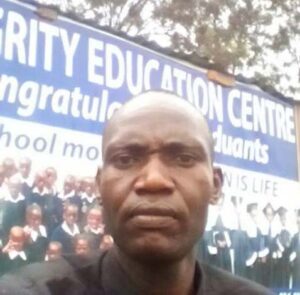 I am a trained teacher having undertaken the course at Kamagambo Teachers Training College in the year 2003. I started connecting with the word of God and in the year 2013 I undertook a theological course at Jesus Life Ministry and qualified as a pastor.
I'm also a community social worker, health volunteer, leader and opinion shaper, actively involved in the day to day affairs of the community that I work and live in.
---
CONTACT INFORMATION
To contact or support this initiative:
---
ABOUT DANDORA, KENYA (from Wikipedia)
Dandora is an eastern suburb in Nairobi, Kenya. It is part of the Embakasi division. Surrounding neighbourhoods called estates include Kariobangi, Baba Dogo, Gitare Marigo and Korogocho. Dandora was established in 1977, with partial financing by the World Bank in order to offer a higher standard of housing.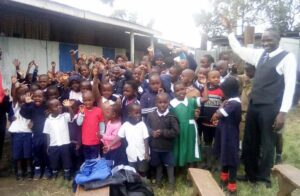 Nairobi's principal dumping site is situated in Dandora. The Dandora Oxygenation Ponds, a prominent feature on satellite imagery of the area, is Nairobi's main sewage treatment works, and discharges processed water into the Nairobi River.[2] Dandora is divided into 5 phases. Crime thrives here due to high rate of school drop out and the city's dumpsite. The dumpsite is an environmental hazard. The burning of the waste during the night can cause choking. Houses nearing the site are filled with smoke making it hard to breathe. Dandora is commonly attributed with flying toilets during the night which cause people sleepless nights at night.
At the dumping site, many people experience health risks. For example, skin diseases are common for a big part of the people living there. [3] Moreover, there are many resources of toxic waste. Inhabitants could experience health effects of this because the toxic substances that are in for example e-waste could end up in the air. Due to this, air pollution can emerge. [4] Behind of this, people without access to a job collect waste to sell. Through this, there is a possibility of income
Note: If information or photos used here are copyrighted, please contact us and we will immediately delete the copyrighted material.