Dandora Phase 3, Nairobi, Kenya: International City of Peace

We welcome Jane Mihango and her collagues in Dandora Phase 3, Nairobi, Kenya as an International City of Peace.
Ms. Mihango will be working with four other Liaisons in the other four Phases of Dandora. Working together, collaborating, and cooperating on mutual goals will achieve much more than individually each peacemaker could do alone.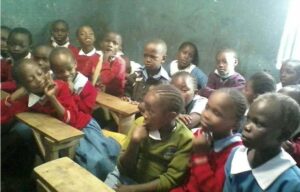 Note: Introduction page with information primarily at the time of joining International Cities of Peace. For updates, please contact the liaison.
---
Prince of Peace School
Prince of Peace is a word which Jesus was referred by prophet Isaiah. This means the school exercise peace in all field. It is situated in Dandora Phase 3 Nairobi County in Kenya. The school started in 2015 when I realized here are orphans and vulnerable children loitering in the street. In the late eighties, nineties and early 2000, the neighborhood was ravaged by deaths caused by complications of HIV/AIDS infection. Many families were left unable to cope with the orphans, the bed ridden sick and the stigma attached to the AIDS pandemic.
In the year 2007/2008. Our area was locked by political violence causing deaths and family displacement that affected many children.
Illicit alcoholism and substance abuse, early and unwanted pregnancies, gender violence and unemployment, all contribute to the challenge of the care and support of orphans and vulnerable children. Many families are single  or child-headed.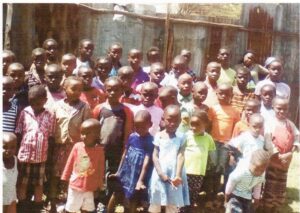 I as affected citizen started unofficially taking care of the orphans in the late 90s.  I soon learnt our limitations. I needed training in the early childhood development, family and trauma counseling.
We have a space that we us as our education centre in Dandora phase three. We have volunteers who give basic education, care and support for the orphans, the parent or guardian as the case may be.
The space we use is rental. We don't have proper office, desks for the children and most of all a proper feeding program o keep the children heathy.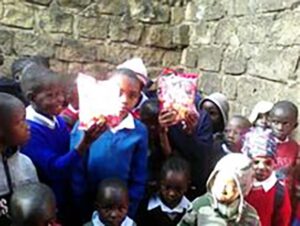 Our challenges are as follows;
Rent
Proper food for feeding
Proper desks for kids
A home where they can stay without paying rent
A drop in library with necessary text books and other materials for developing youth.
The communities surrounding us face a lot of challenges as follows:
Their house being rocked down
Lack of enough food to sustain their families
Lack of proper clothing
---
LETTER OF INTENT WITH SIGNATURES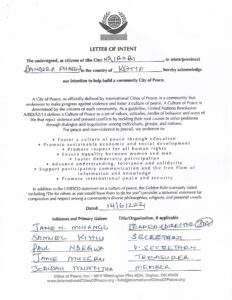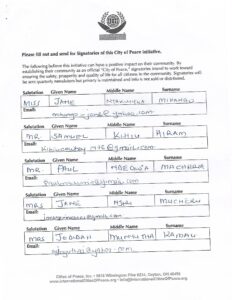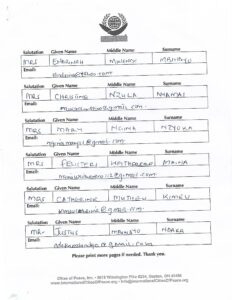 ---
ABOUT THE LIAISON
I am Jane Mihango in Dandora Phase 3. First in Primary school, I was chosen as prefect. When I joined high school, I was chosen as the school captain with 1000  children from form one to form four. There were countless conversation articles and big post about my leadership in high school.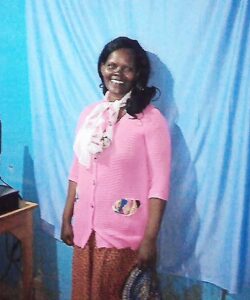 When I joined college I was chosen as a leader. Awareness of field grows, all   the student in college were looking to define me as a good leader. I find fascinating that people want more understanding about a good leader. I was mindful, attentive to those around me.
As an authentic leader, I started a project for vulnerable, orphans and community. I became confident and teachable leader. I was ready to listen to all conversation and find the way out. From those 7 years being a leader I learnt that I should have the following character traits although I have faced a lot of challenges:
I should be genuine
Confident
Teachable
Cognizant
Optimistic
Devoted
Respected
Virtuous
Purposeful
Truthful
Humble
Courageous
All those character traits has helped me to be a good leader and now I lead 350 people, 250 kids. During our peace initiatives, I divide the community into 7 groups 50 in each group.
---
CONTACT INFORMATION
To contact or support this initiative:
---
ABOUT DANDORA, KENYA (from Wikipedia)
Dandora is an eastern suburb in Nairobi, Kenya. It is part of the Embakasi division. Surrounding neighbourhoods called estates include Kariobangi, Baba Dogo, Gitare Marigo and Korogocho. Dandora was established in 1977, with partial financing by the World Bank in order to offer a higher standard of housing.
Nairobi's principal dumping site is situated in Dandora. The Dandora Oxygenation Ponds, a prominent feature on satellite imagery of the area, is Nairobi's main sewage treatment works, and discharges processed water into the Nairobi River.[2] Dandora is divided into 5 phases. Crime thrives here due to high rate of school drop out and the city's dumpsite. The dumpsite is an environmental hazard. The burning of the waste during the night can cause choking. Houses nearing the site are filled with smoke making it hard to breathe. Dandora is commonly attributed with flying toilets during the night which cause people sleepless nights at night.
At the dumping site, many people experience health risks. For example, skin diseases are common for a big part of the people living there. [3] Moreover, there are many resources of toxic waste. Inhabitants could experience health effects of this because the toxic substances that are in for example e-waste could end up in the air. Due to this, air pollution can emerge. [4] Behind of this, people without access to a job collect waste to sell. Through this, there is a possibility of income
Note: If information or photos used here are copyrighted, please contact us and we will immediately delete the copyrighted material.