Durban, South Africa: International City of Peace

We welcome Dr Ralf Doepke of the Breath of Africa Tours & Safaris and his colleagues who have established Durban, South Africa as an International City of Peace. The group is building bridges with many programs, including the Natest Primary School, the first school President Nelson Mandela visited in 1997. He was on hand to open the school library. The school is committed to peace and reconciliation through education.
Note: Introduction page with information primarily at the time of joining International Cities of Peace. For updates, please contact the liaison.
---
PROJECT ONE 

Welcome to Natest Primary School: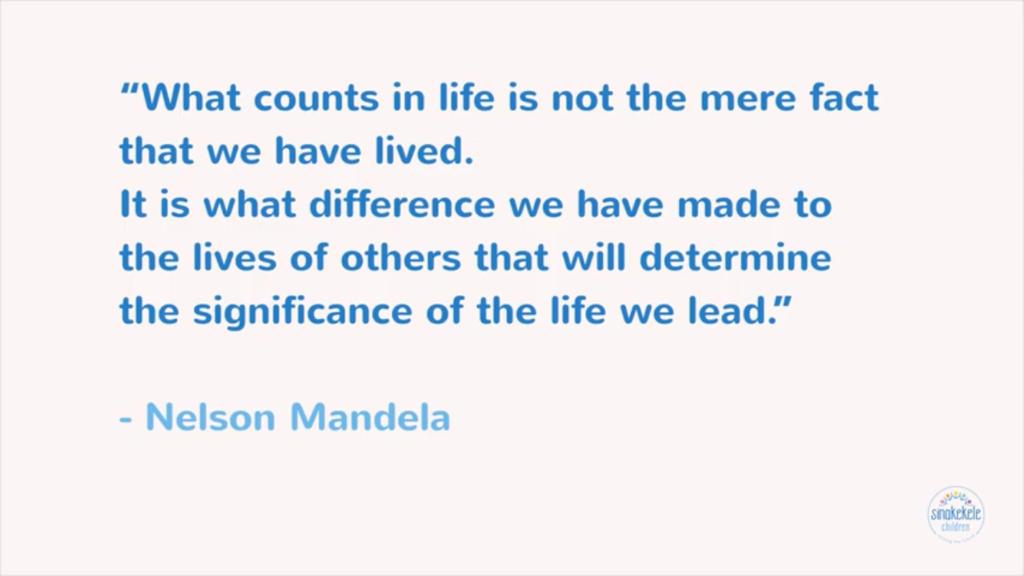 Natest Primary School was built through the contributions of the descendants of indentured labourers working in the sugarcane plantations and Mill in Campbell's Town, Old Mount Edgecombe. Referred to as Madiba's School, after the visit by Nelson Mandela in 1997, it celebrates 55 years in existence this year. Natest Primary is in the forefront of producing outstanding leaders, citizens and sportspeople over the decades.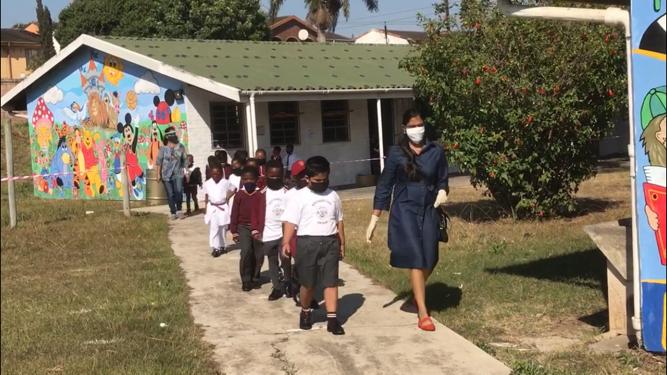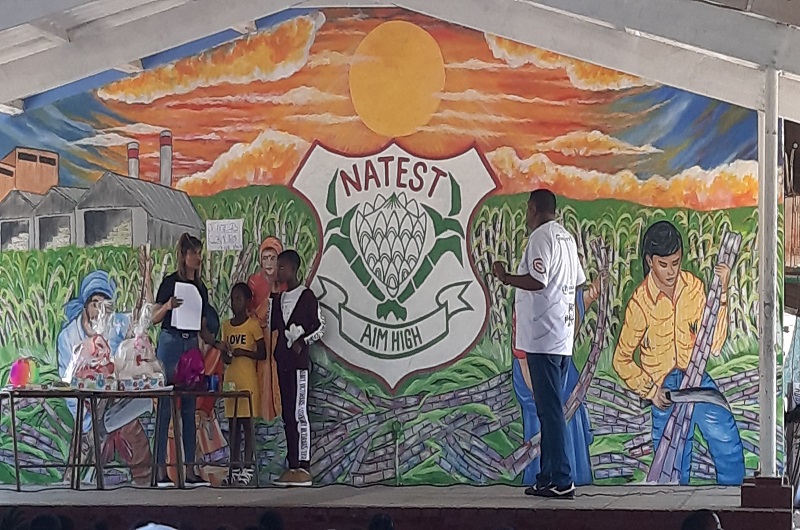 It provides quality holistic value-based education to approximately 590 learners from disadvantaged communities of Campbells Town, Phoenix ; Blackburn Settlement, New Cottage ; Cornubia ; Mt. Moriah; Waterloo, Inanda, Kwa Mashu, Amouti, Quarry Heights and surrounding areas. More than 80 % of our learners reside outside the vicinity.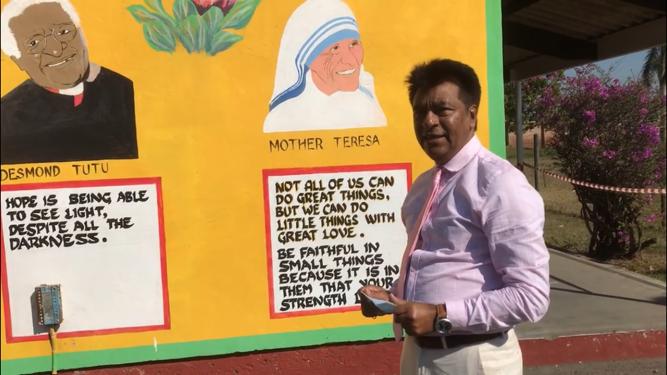 Committed Team : We have a band of committed and hardworking team of educators that are passionate about providing the necessary knowledge, tools and skills to equip our learners to change their circumstances, and the world. The School has 595 learners, 19 educators and is 57 years old. The School is feeding the children every day.
---
PROJECT TWO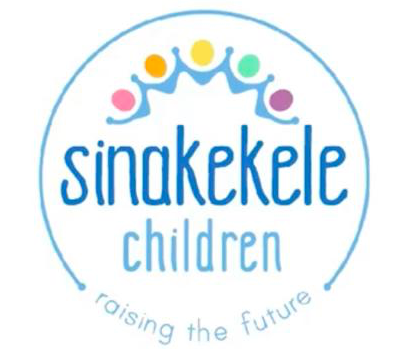 Welcome to Sinakekele BABY Sanctuary
"Not all of us can do great things, but we can do little things with great love. Be faithful in small things because it is in them that your strength lies." Mother Theresa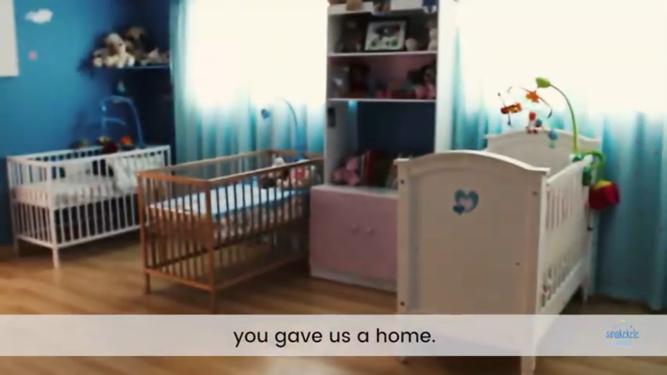 " Hope is being able to see light. Despite all the darkness." Bishop Tutu.
Sinakekele runs a transition home for abandoned and orphaned babies. We provide a safe and loving environment for the babies and toddlers whilst they await adoption, placement with a foster family or reunification with their biological families. We have up to 6 babies or toddlers at any time, and have dedicated, round the clock staff to help us meet each and every babies specific needs.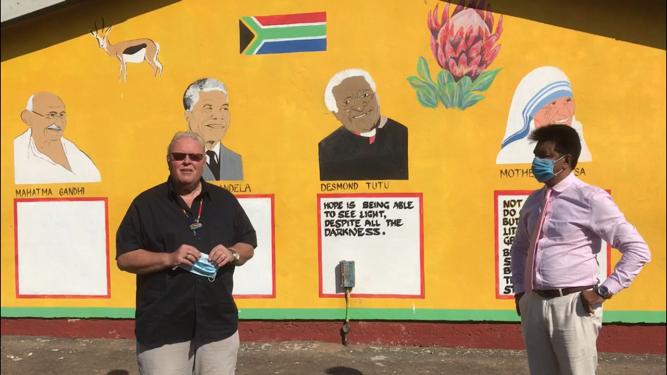 Sinakekele: A ministry concerned with the raising of South African abandoned babies. Every child has a dream. Our passion is to see every child embraced.
---
Our Volunteer Programme
Volunteers are an integral part of this organization, and we welcome people with a heart to serve and time on their hands, to follow the links below. International Volunteers


Peace through Tourism – Durban South Africa.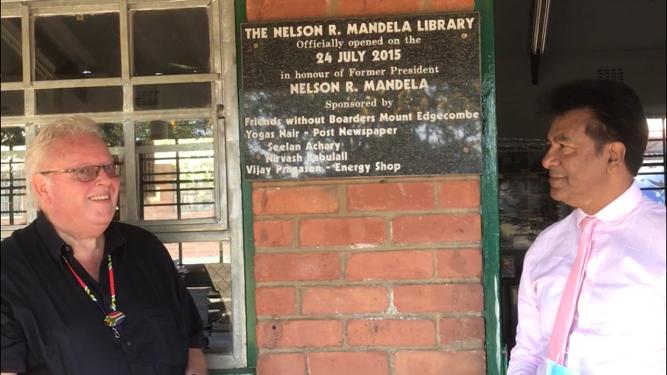 We are promoting peace and reconciliation through tourism. Founded Breath of Africa in 1994, the year of the first free and fair election. Guiding and operation tours in South and Southern Africa. 
with day tours in Johannesburg, City and Soweto Tours. Being a National Guide, licensed, I do tours nationwide – my own tours and Freelance tours.
---
PEACE STATEMENT
Living in Durban since 1998, having a "heart" for the city and the Province of Kwa Zulu Natal. Tourism is my passion, bringing people of all cultural and ethnic backgrounds together.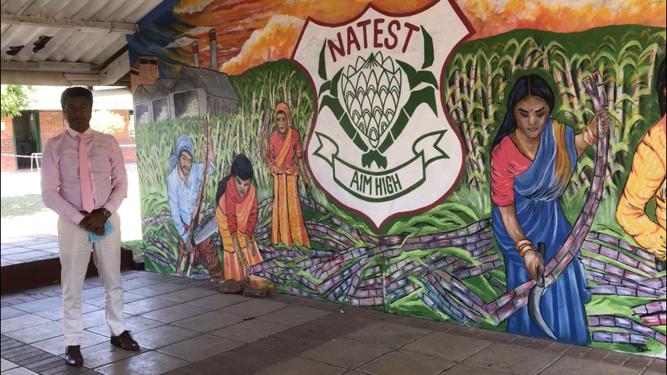 Part of it is stirring up the potential in a person through entrepreneurship training and job creation through SME's in tourism but also other industries. Working together, networking with one another. 
Peace through Tourism is what I strongly believe in. I always share this with my guests when they visit South and Southern Africa.
Helping people in need. I do have a lot of contacts in tourism not only in South Africa but in many places on the African continent and beyond. Networking with people in other nations building bridges through tourism is my vision. 

I do believe in teamwork because alone it won't succeed. We need a vision with a mission working together to uplift communities through tourism. Doing various video production in order to promote peace and reconciliation through tourism.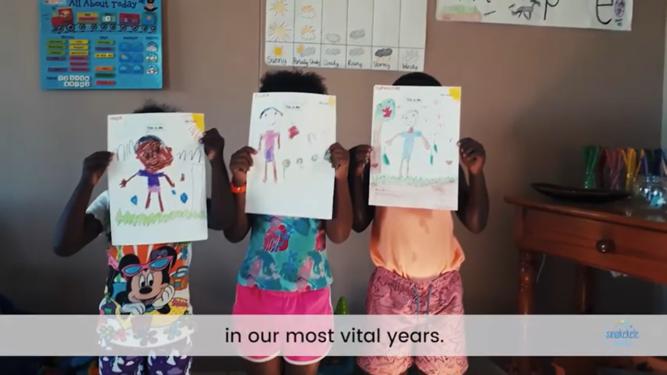 The latest video was done in Mount Edgecombe / Phoenix. Visited the Natest Primary School. Building good relationship with the school through tourism. Presented my video on Facebook and YouTube on my Breath of Africa Channel and my personal Facebook account. The respond from former learners dating back to the 80th was amazing. In just 2 days we had over 1000 people watching the video on Facebook.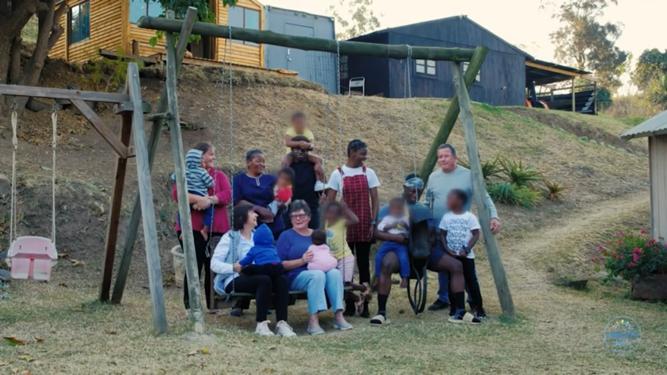 We are working helping the school to get an intern teacher from a school in Berlin, Germany, for a few month. The school is feeding the learners every day. Through tourism we are getting involved in the feeding scheme, including Natest Primary School into our itinerary on tours to Phoenix.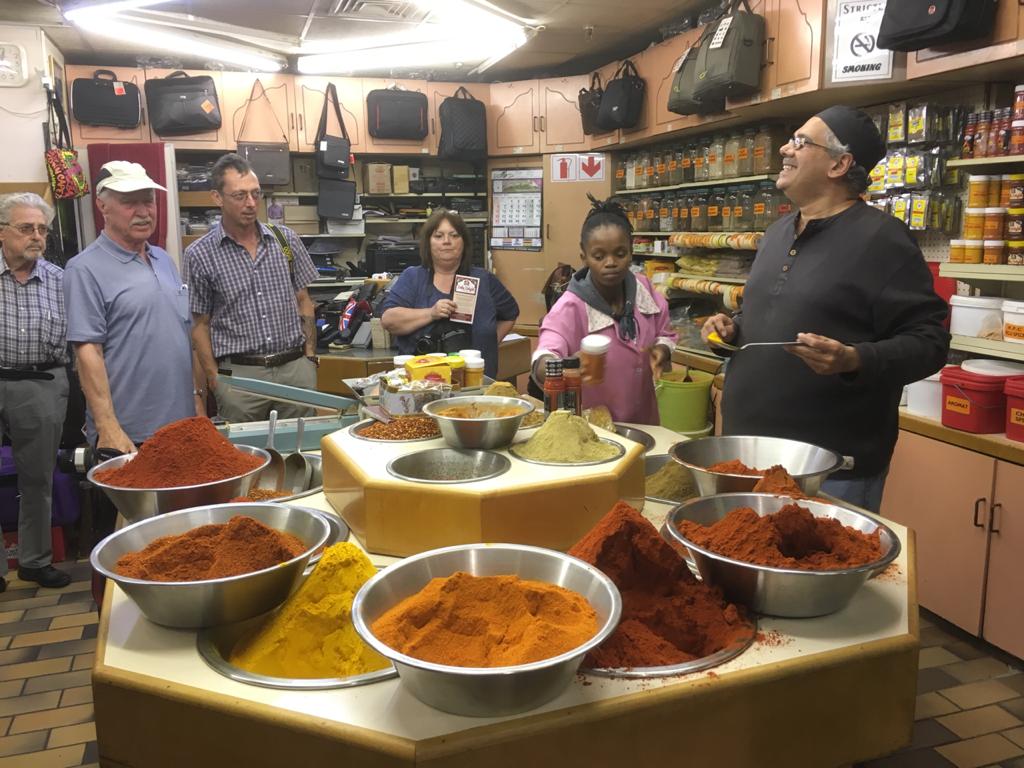 I attend various tourism trade shows in South Africa, INDABA, WTM Africa, London WTM and ITB Berlin. We do cultural tours to Phoenix and Gingindlovu. Also did some video productions about tourism in 
Durban. Being a voice of peace through tourism in Durban is our passion and vision.
---
 LETTER OF INTENT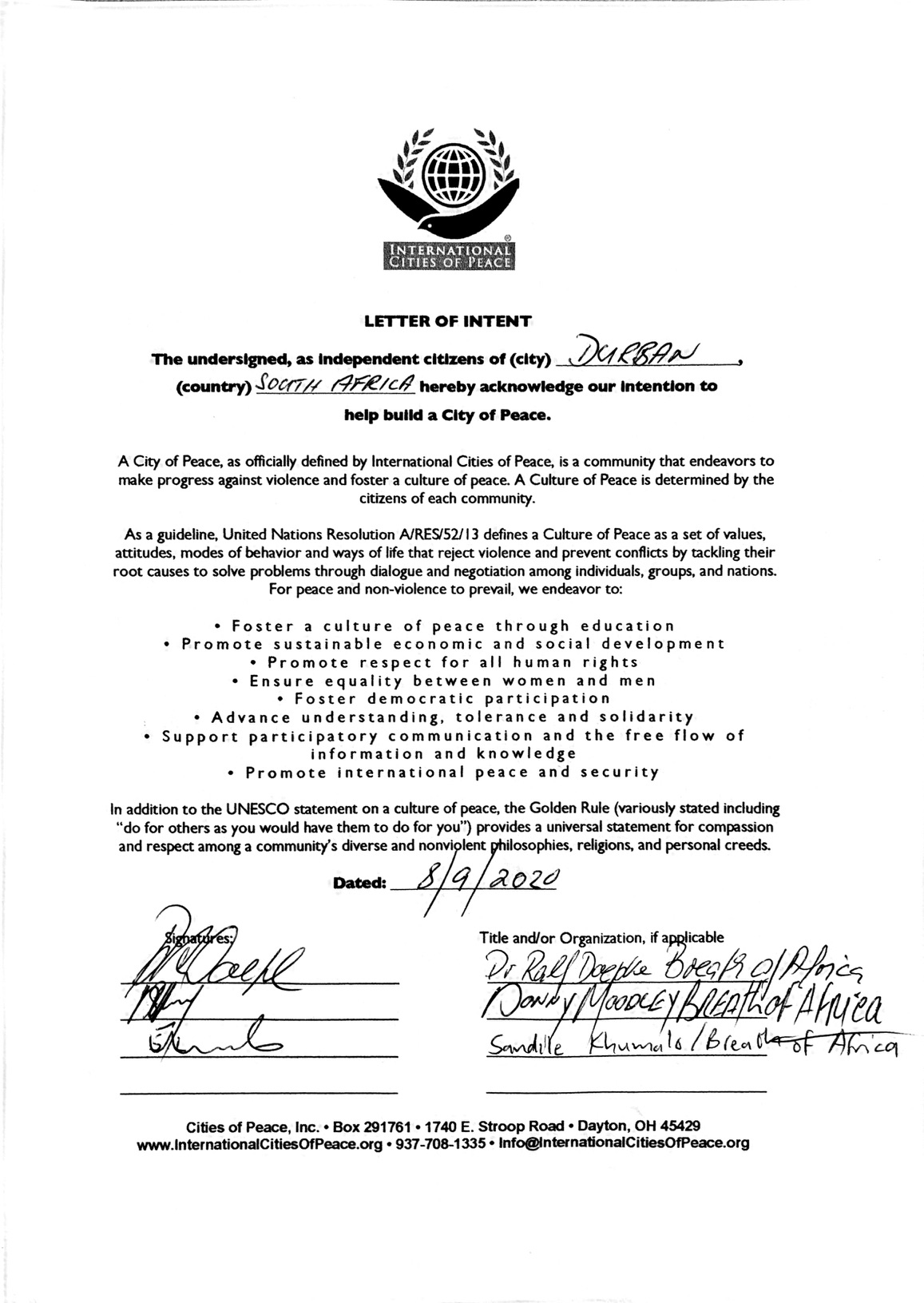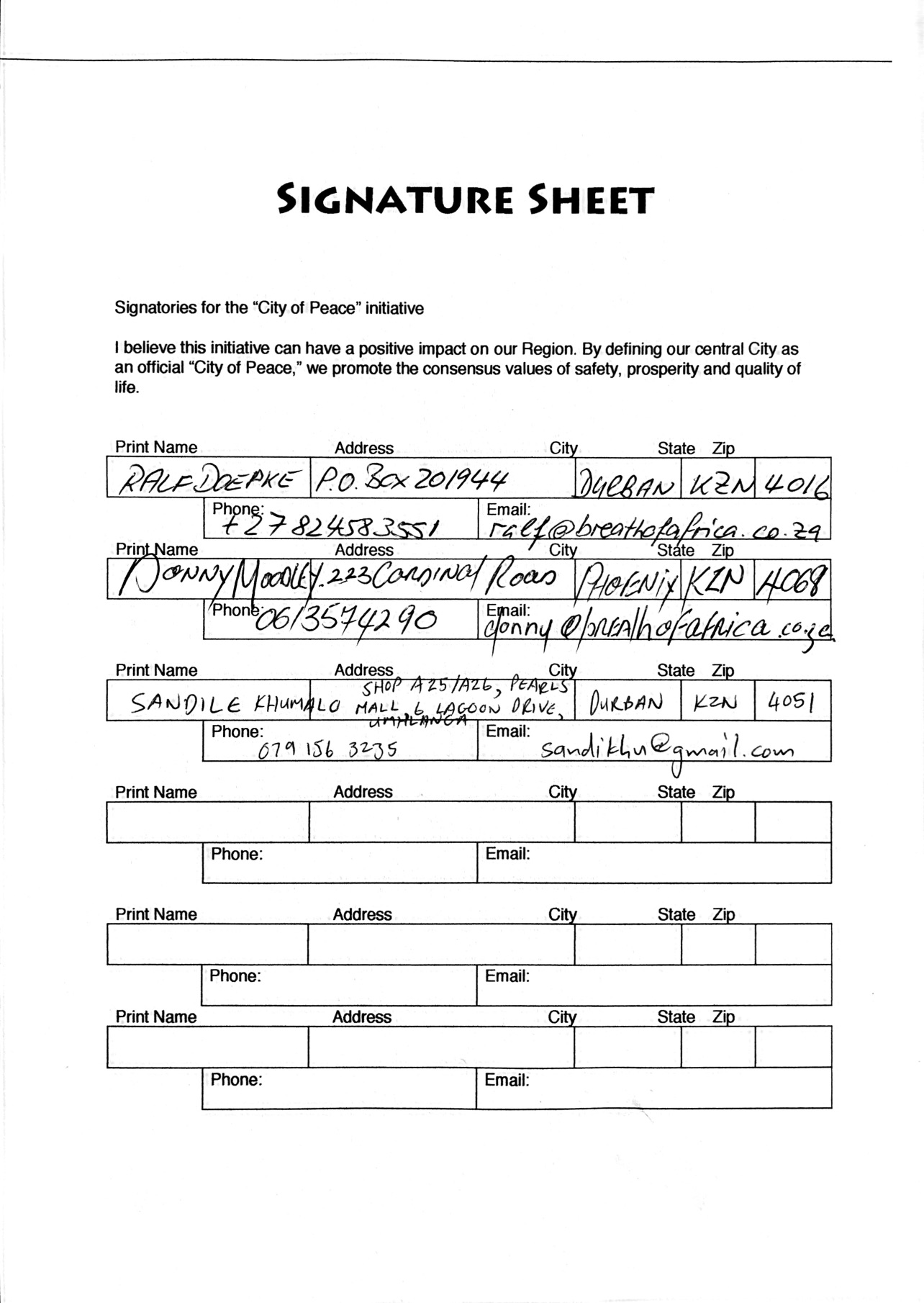 ---
ABOUT THE LIAISON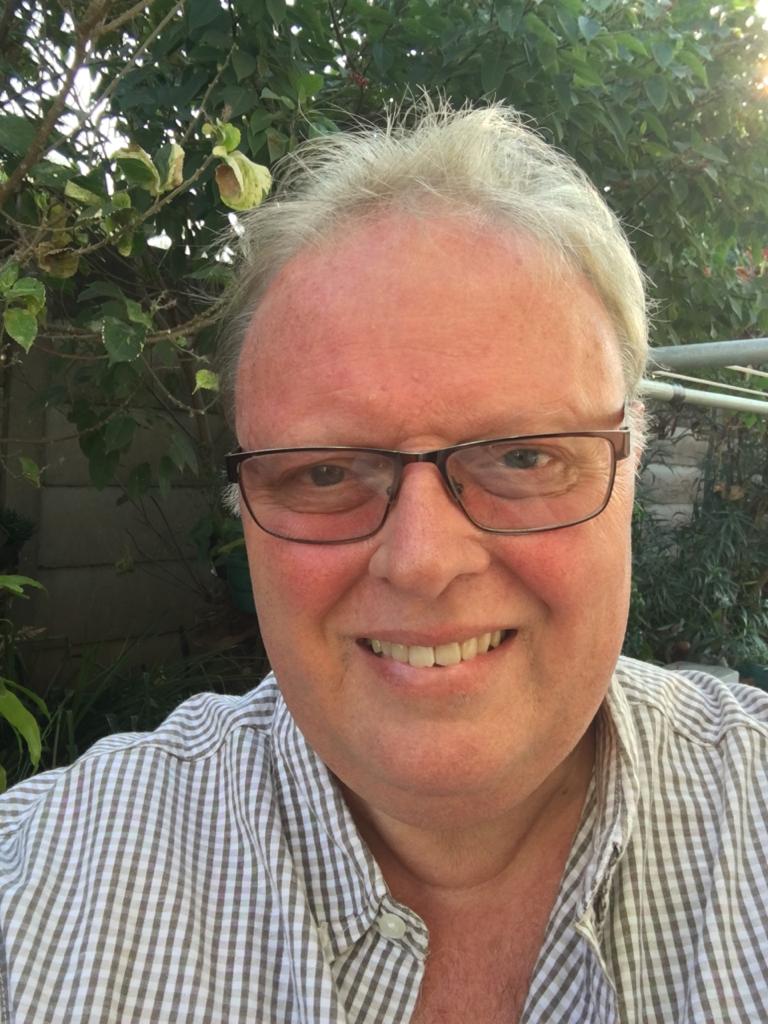 Dr Ralf Doepke
Being from Germany, living in South Africa for 38 years, married to Gloria from Zimbabwe, Africa always had a special place in my heart. My vision to see Africa to succeeding by taking up challenges and obstacles she is faces through community projects, equipping the people of Africa through education, teaching entrepreneurship, creating small businesses, bringing sustainability to region.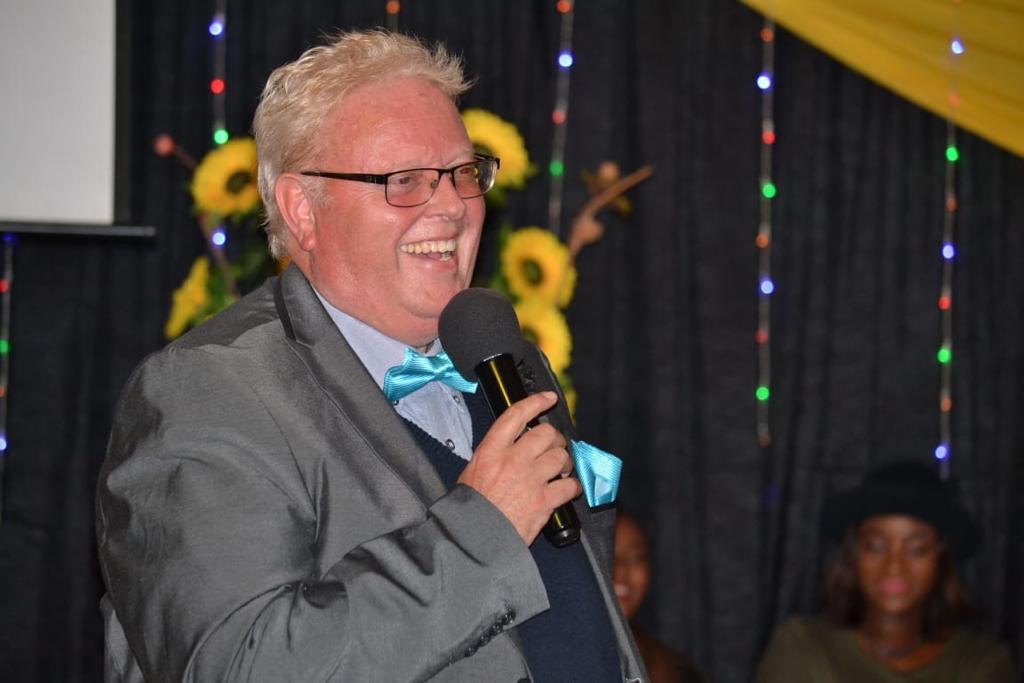 Job creation is very important to us, we teach how to fish, becoming self-sufficient, and multiplying in the community. I am involved in international tourism, media work, trade shows, event organization, and hospitality consulting.
---

Thanks to Countrywide Coordinator Ursula Brown for her contributions to establishing Durban as an International City of Peace.
---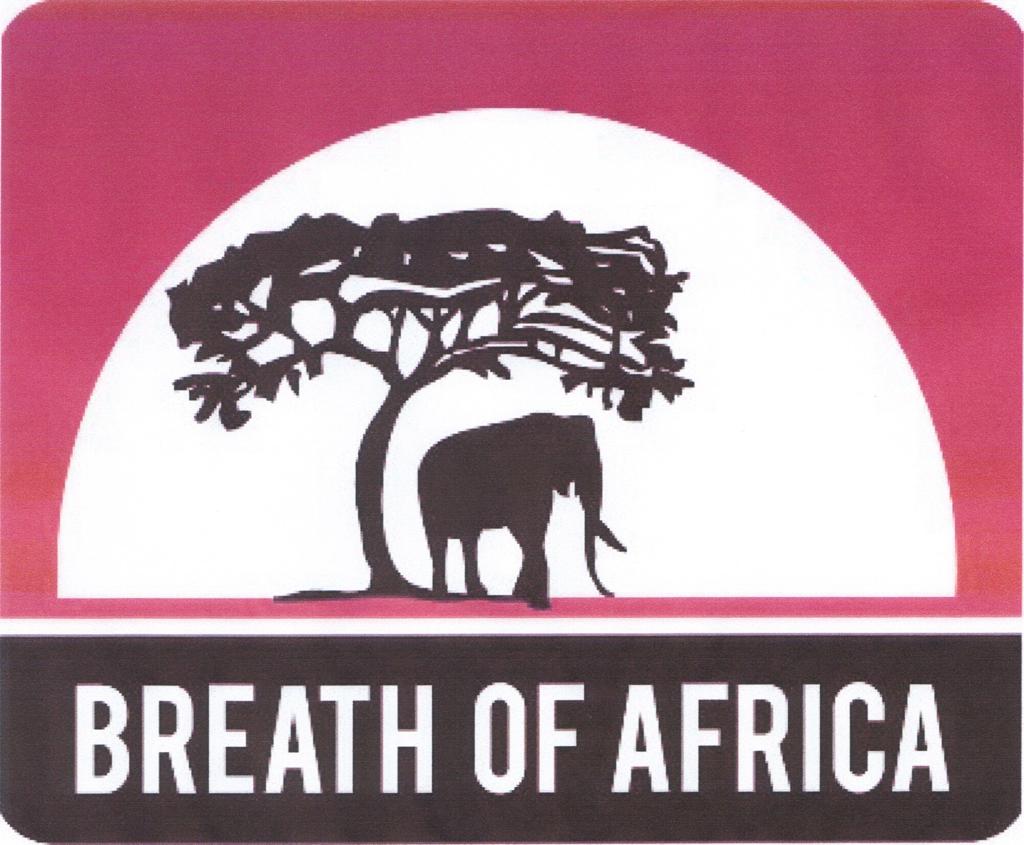 CONTACT INFORMATION
---
ABOUT DURBAN, SOUTH AFRICA (from Wikipedia)

Durban (Zulu: eThekwini, from itheku meaning 'city') is the third most populous city in South Africa after Johannesburg and Cape Town and the largest city in the South African province of KwaZulu-Natal. Durban forms part of the eThekwini Metropolitan Municipality, which includes neighboring towns and has a population of about 3.44 million, making the combined municipality one of the biggest cities on the Indian Ocean coast of the African continent.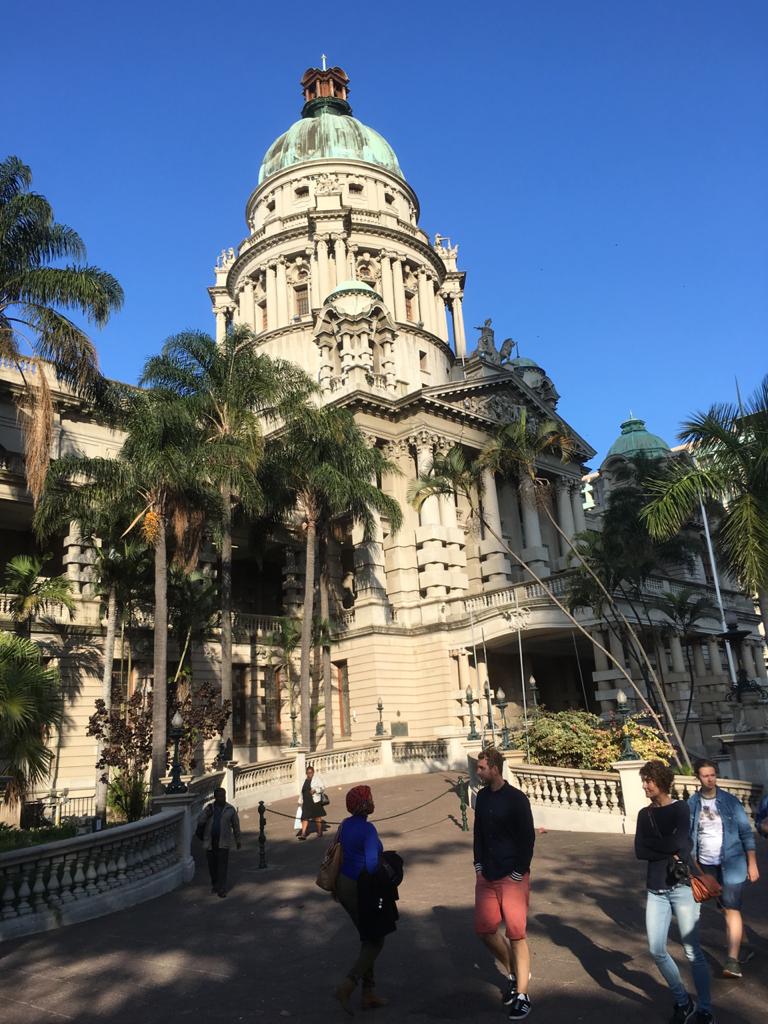 Durban is ethnically diverse, with a cultural richness of mixed beliefs and traditions. Zulus form the largest single ethnic group. It has a large number of people of British and Indian descent. The influence of Indians in Durban has been significant, bringing with them a variety of cuisine, culture and religion.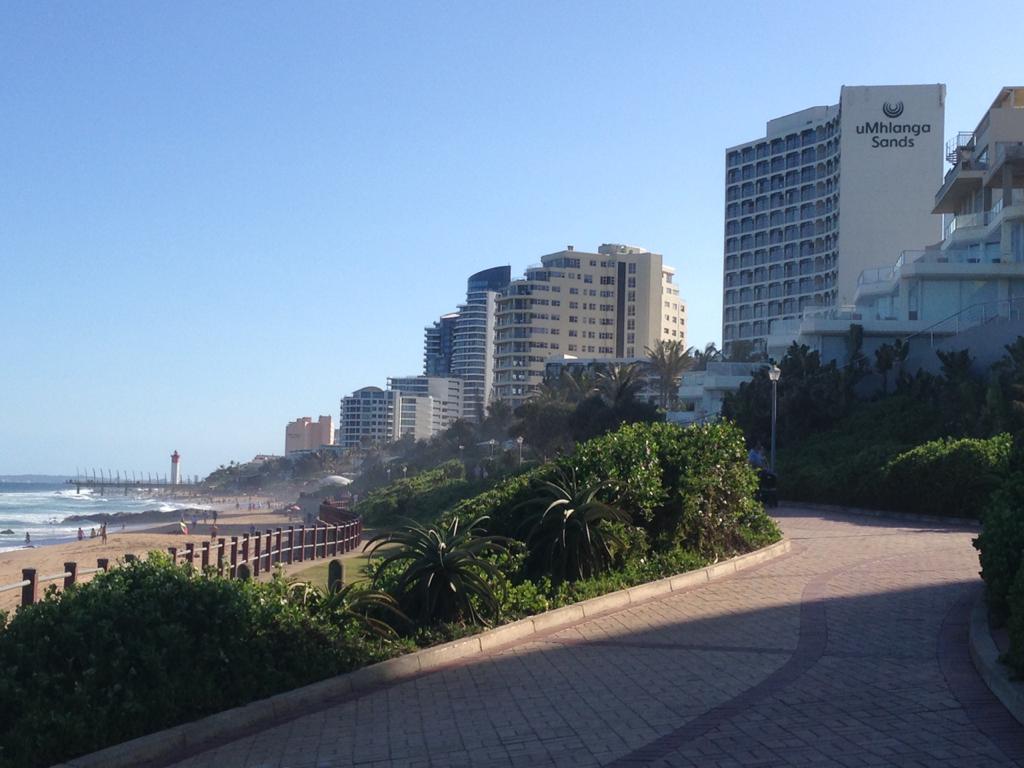 In the years following the end of Apartheid there was a population boom as Africans were allowed to move into the city. The population grew by 2.34% between 1996 and 2001. This led to shanty towns forming around the city which were often demolished. Between 2001 and 2011 the population growth slowed down to 1.08% per year and shanty towns have become less common as the government builds low-income housing.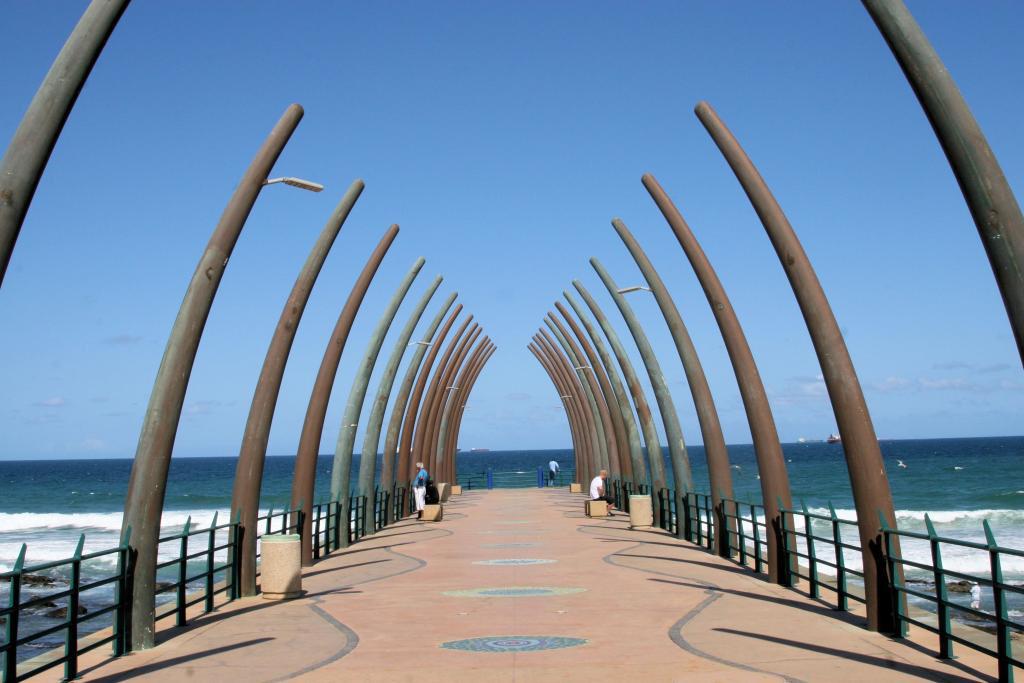 Tourism
Durban has been named the greenest city in the world by Husqvarna Urban Green Space Index.ni
• Burman Bush
• Durban Botanic Gardens
• Hawaan Forest
• New Germany Nature Reserve
• Pigeon Valley Nature reserve
• Umgeni River Bird Park
• Umhlanga Lagoon Nature Reserve
• Kenneth Stainbank Nature Reserve
• Mitchell Park Zoo
• Moses Mabhida Stadium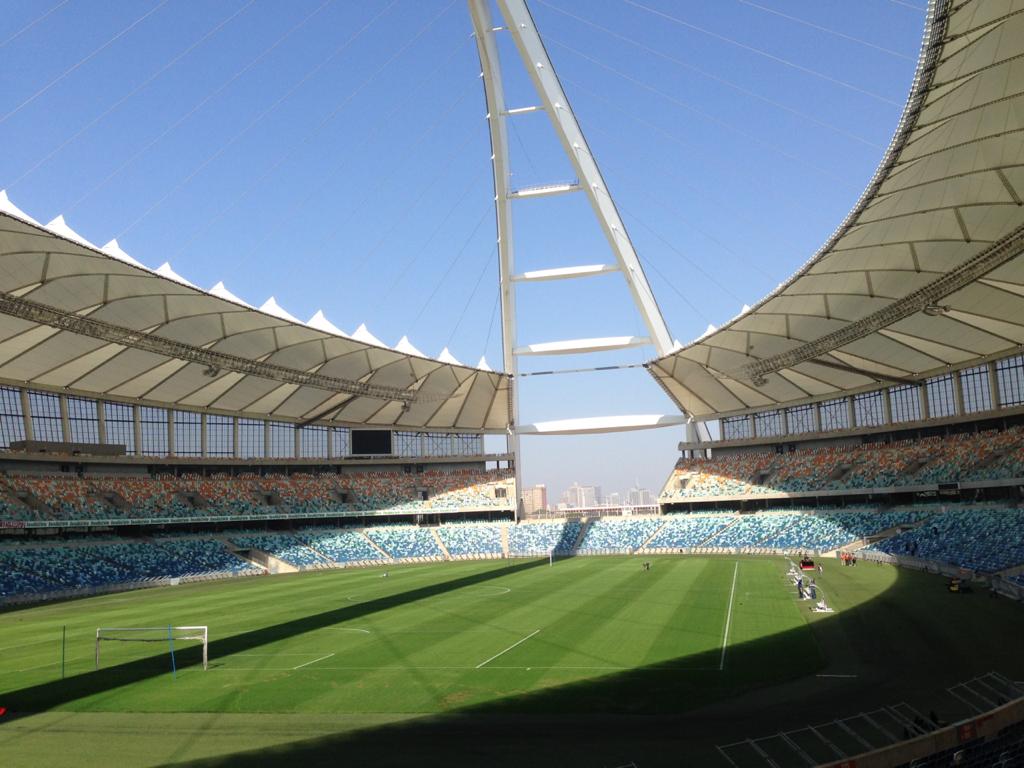 • Kings Park Stadium is host to the internationally renowned Sharks Rugby Team.
• Greyville Racecourse (home of the Durban July Handicap) and Durban Country Club and golf course.
• Durban Ice Arena Activities include leisure ice skating, birthday parties, school excursions, sporting events, teambuilding activities, corporate functions and group bookings.

Note: If information or photos used here are copyrighted, please contact us and we will immediately delete the copyrighted material.