Ebukanga, Central Bunyore, Western Province, Kenya: International City of Peace

We welcome Emmanuel Chaddivah who with his colleagues have established the Substation of Ebukanga in Central Bunyore as an International City of Peace. Emmanuel's organization is the Children's Home Orphanage, which is dedicated to the welfare of children whose parents have been ravaged by HIV/AIDS and other struggles.
Ebukanga is in Vihiga County, Bunyore, in the Western Province of Kenya.
The main objective of the organization is to support, rehabilitate, feed and provide medical assistance to ovc's (orphan and venerable children) and their HIV/AIDs parents through:
1. Building awareness and reducing the stigma surrounding HIV/AIDs
2. Extending the life of the parent – child relationship
3. Preparing the family for transition
4. Ensuring the child's future
More about the initiative is detailed below.
Note: Introduction page with information primarily at the time of joining International Cities of Peace. For updates, please contact the liaison.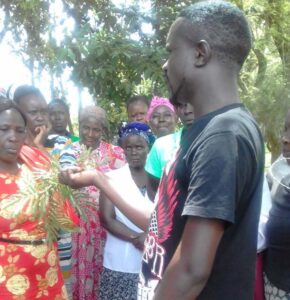 ---
ABOUT  THE CHILDREN'S HOME ORPHANAGE
Motto: Living for the sake of others
Vision: We envision a world where all people even in the most remote areas of the globe hold the power to create salve opportunities and others leave a sustainable world for the future generation.
Mission: To end the exploitation facing our world's most isolated and vulnerable communities.
---
CHALLENGES
Lack of sleeping place as the number has increased drastically.
Lack of enough food due to rise in economy as a result of invasion of corona virus pandemic
Inadequate skilled personnel to meet my vulnerable grievances due to lack of money since the organization is too young
Lack of support from the government, donors and well wishers since we are unrecognized as we are yet to be registered by the government due to lack of finance to administer the costs.
Lack of playing ground and housing since we operate in a leased territory.
Orphans are in poor condition since many are money machires for the owners hence the actual care of the children gets pushed aside.
Children often share beds and experience poor hygiene, poor education, lack of health care and lack of nutrition.
Limited access to basic services
HIV/AIDs and inadequate child health care
Inequality of the education
Child abuse and neglect
Sexual abuse
Emotional abuse
Abandonment
Poor sanitation
High poverty level
School dropouts
Life uncertainties
Stigma and discrimination
Lack of parental care.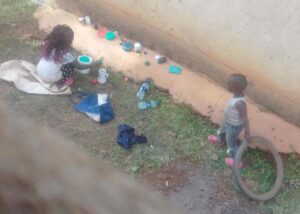 ---
RESEARCH AND FINDINGS
The findings of different studies indicated that orphans are highly vulnerable to different psychological disorders such as PTSD, depression, anxiety disorders and low self esteem. Therefore, orphans children are highly in need of effective counseling to cope up with their problems.
Most adopting parents are uninformed on the problem and are therefore unable to identify psychological and social problems and consequently fail to offer individual and group attention.
The concept of the locus of control is used to show the relationship between the environment and the individual's assessment of the abilities to deal with it and to adjust to behavior.
Most orphans risk powerful cumulative and often negative effects as result of parent's death, thus becoming vulnerable and predisposed to physical and psychological risks i.e. sickness and helplessness, depression.
They are also externally oriented those who lived with their widowed mothers, hence teachers need to be retrained in diagnosing psycho-social problems and given skills to deal with them. I recommend that short courses be organized for guardians and community development workers in problem identification and counseling.
Interruptions to supply chains and health care threaten to undermine recent gains in child health, nutrition and development, potentially leading to a significant rise in child mortality
Disrupted food system and nutrition programmes which leave undernourished children, untreated, elevating the risk of wasting or sustained malnutrition which can cause stunting.
Interruptions in immunization services could also spur outbreaks of diseases for which a vaccine already exists.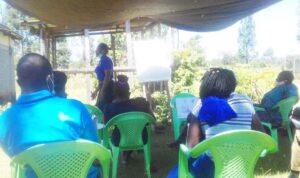 ---
GOALS
Keep children healthy and well nourished i.e. by bolstering health system by – ensuring supplies and protective equipment reach affected communities and training health workers to present diagnose.
Call on the governments and well-wishers to sustain life-saving i.e. meeting the urgent needs while carrying forward critical health intervals like:-funding for nutrition and immunization programmes that ensurer children service and thrive.
Reach Children with water, sanitation and Hygiene i.e. by providing Hand washing facility soap at water at home in least and Venerable group.
Keep Children learning through divert funding for education from well wishers and joint forces to bridge the digital divide.
Support families to cover their needs and care for their children by scaling social protection measures i.e. programmes that connect families to life saving income, health care, nutrition and education.
Protect children from violence, exploitation and abuse by prioritizing critical violence – prevention and response service for children; support the deprived children who may be temporarily isolated from their ill parents or liberty and work together to prepare for a surge in young people seeking remote protection and mental health solutions.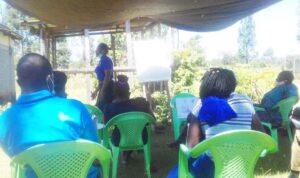 ---
OBJECTIVES
Through working with the government's authority and global partner to ensure vital supplies and equipment reach most vulnerable communities
Prioritizing the delivery of life saving medicine nutrition and vaccines and work closely with the governments and logics networks to mitigate the impact of travel restriction on the delivery of these supplies.
Working with partners to urgently distribute water, sanitation and hygiene facilities to the most vulnerable communities
Supporting governments to prioritize schools in their reopening plans and take all possible measures to reopen safely.
Provide advice and support to parents caregivers and educators to support home and remote learning, where schools remain closed and working with partners to design innovative education solution.
Working with partners to bridge the digital divide and bring internet connectivity to children and young people, by 2030.
Provide guidance to employees on how best to support working solutions that ensure the poorest households can access critical funding.
Providing pre-pear learning and information sharing between children, adolescents and young people to support the mental and combat stigma, xenophobia and discrimination
Working with government's authorities and other partners to ensure child rights and child protection measures are embedded in the immediate response and longer – term recovery planning.
Stepping up our work with refugees and migrant children and those affected by conflict to ensure they are protected.
Supporting meaningful child participation in the development and implementation of programmes responding to hunger and social injustices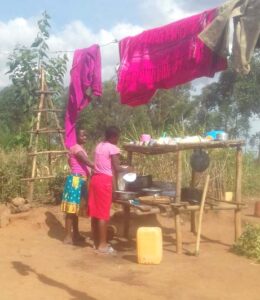 ---
SHORT TERM GOALS FOR CHADDIVAH'S CHARITY HOME PROJECT
1.      CHILDREN'S HOME ORPHANAGE
a)      Build a children home in a six acreage land., fully furnished with beds, dining room, kitchen, library e.t.c. so far our wish is children home which will host 24 orphans and for each 4 children will be taken care of by one mother, that means we need six mothers.
b)      A simple pre-school with 3 classes with teachers. A simple clinic with a nurse under clinical officer.
c)      Playing field for tennis, volleyball, netball, children home on 6 acre land (sports for orphans), fully furnished simple nursery school, simple clinic, car better van like Nissan 9 setter.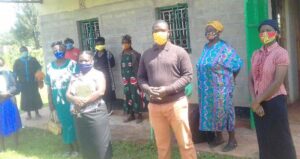 2.      HIV POSITIVE MOTHERS/ MEN HOME
As diseases go on mothers get palliative stage at this point; they are abandoned by their family members, friends, community, their children e.t.c.
a)      Building a home for palliative persons on a two acre land
b)      Another building of a palliative nurse.
c)      There should be community health workers, professional counselors, cleaners, cooks, gardener and a guard for the home.
d)     Utensils i.e. sufurias, gas cooker, plates, spoons, cups, four burner electric cooker etc.
3.      MOBILITY
To the rural areas; Chaddivah's charity mothers have accepted their HIV/AIDs status hence need a two vehicle; one Nissan van 14 seater or shark and a Toyota pick-up; diesel power generator, tents, chairs, utensils, video beam p-projector, big screen, laptop computer Pentium, 4 computers to be used for teaching power point presentations to schools, churches colleges, DO's/ chiefs meeting to the rural areas.
o   In order to remove stigma to other people who are still in denial status; simple electric generator to use in rural areas tents both women and men.
o   Sleeping bags (all that go with moving mothers across this nation) targets are universities, colleges, schools, churches, any gathering or seminar organized in rural set up.
There is plenty of room for all of God's crcatures, night next to the mashed potatoes (Earth)
---
SPECIFIC OBJECTIVES
Rehabilitate Ovc's in sports and vocational training: soccer, dramas, theater, mechanic, salon, electrical, tailoring, poems, music etc.
1.      Building awareness and reducing stigma in Bunyore slums.
a)      Capacity building to remove stigma to OVC's and their HIV parents.
Motto: "living for sake of others" to help eliminate stigma and self denial that is killing many Kenyans due to lack of knowledge, fear, shame and discrimination endurance by those affected.
b)       To be capacity building to reach out to all people in the community i.e. schools, churches, chiefs and Dos meetings.
c)      Help members seek treatment to related illnesses such as pneumonia, malaria, typhoid.
d)     To hold seminars to the surrounding communities to discuss preventions and changing unsafe sex behaviors (a lot of funds are required to meet/ achieve these goals)
2.      Extending the parent- child relationship.
a)      Help in prevention and treatment of opportunistic diseases: it has been proved to prolong the life of infected victims and reduce a lot of lost due to illness and ensure that they live longer
b)      Provide good palliative care. Even as the parent is dying, good palliative care is very important as it relieves suffering and reduce stress one children and orphans. This needs trained professionals – home based care community health workers; palliative nurses.
c)      To provide training on nutrition and food security and importantly on clean nutritional foods to boost immune system this reduce the amount of time lost due to the opportunistic illness.
d)     To train members on food supplements and where need provide such supplements.
3.      Preparing the Family for Transition
a)      Succession planning by holding seminars to train all orphans and street kids, Kenya on issues of succession planning such as;
æ    Appointing guardians
æ    Preparing wills
æ    Obtaining birth certificate for the children and giving clear instructions regarding children future.
b)      Psychosocial support by holding seminar to educate the extended families and community of affected orphans.
c)      Training all members of orphaned and street kids Kenya of basic counseling.
4.      Ensuring the Children's Future
a)      Orphans by access to education and life skills from the basis for a better livelihood and provide a forum promising behaviors that will prevent infection for the next generation of young adults.
b)      Vocational training career development talents. – provision of school fees and materials for children pay school fees for OVCs – life skill, embroiling, carpentry, bid working, soap making, kiondos, masonry electricians etc.
c)      To establish or assist in the establishment of schools and other educational centers and libraries and to  publish;   newsletters ,brochures  periodicals books and other publications as the Board of Organization may deem desirable for the promotion of the objects of the organization.
d)     Support H.I.V/AIDS parents to start their income generating activities in order to improve their living standards.
e)      Provide Financial /Resource support to orphans street children and their HIV/ parents.
f)       To apply to any Governments or Authority/ Public bodies, cooperation's, companies or persons and to accept grants or gifts of money and property to take the same subject to any special trust. This may be prescribed by the donor.
g)      Establish an endowment fund to receive grants / durations, gifts and other assistance in any form whatever from Kenya or any other source for anyone or more or the subjects of the organizations. and to establish non- point making foundation sin any country or counties for the purpose of receiving donations from private and cooperate persons and for channeling the same to the organization's development operations.
h)      To promote or assist in the promotion any organization on company or other body having objects similar to those of the organization.
i)        Draw executive or otherwise deal with negotiable or transferable instruments.
j)        Do other things such as; incidental or conductive to the attainment of any of the above objectives.
k)      To invest money in the organization not immediately required in any or more of the modes of investment of trust money or in such other manner as the Board of the organization may from time to time determine. Provide that that the outcome of such investments shall be generated back to the organizations to achieve its objectives.
I wish you heavenly strength, Patience Wisdom and Blessings for your activities; heartily greetings May God's blessings be upon you may go. Be happy for this hour and Eternity.

---
ABOUT THE LIAISON
Emmanuel B. Chaddivah is a native Kenya who grew up in the Luyah park community. He attended local area (Ebukhayo and Kakamega boys High school respectively) and is a graduate of Moi University of Eldoret. Emmannuel went on to pursue a degree in theology at Jesus is Lord mission school of theology and later earned an associate's of arts degree in computer science from motherland university of computer science.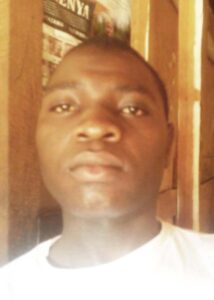 "In April 2010 at the age of 21," Emmannuel writes, "I met my mentor the late Bishop Job Litunda. It was through his encounter and under his mentors' tutelage that I received my formal training and call to the ministry. Recognizing and nurturing the anointing and calling upon my life. Bishop Litunda, appointed me to various offices and positions within the church, which included the following: trustee (2011 – 12), deacon (2014 – 15), and adult Bible Class Teacher (2017) in 2019, following the sudden passing of bishop Litunda serving faithfully under the successor, pastor John Situma. After serving as a deacon of 2 years, I was then ordained as an evangelist in 2020 by Pastor John.
"In addition to serving in various capacities of leadership through the years, I was involved in a variety of ministerial endeavors that prepared me to the whole individual regardless of challenges or limitations. I became associated with Hema Church of God children's outreach program, which was established by my mentor Bishop Litunda, I accompanied the choir to monthly engagements at hospitals and nursing homes thought the Kenyan metropolitan areas. I was also a volunteer for a number of years at the Jero House of corrections in Eldoret, where I conducted worship services and ministered to inmates.
"Following years of preparation, God released me to embark upon his own ministry. I was ordained as pastor of AINC (African Israel Nineveh Church) on January of this year 2021 by my former pastor John Situma. Demonstrating unweaving faith, I made the decision to devote my life and service to the ministry and pastor full time. I resigned from my position in the federal government with the bureau of engraving and printing. The work of the lord has always been first and foremost in my heart hence a resign was meant to allocate enough time to meet my ministerial demands.
"I often use practical anecdotes to capture the attention of the congregation so it is in the natural attention of the congregation. So it is in the spirit.
"As a swore goes forth to sow I have an anointing that allows me to minister to those in need of healing of mind, body and soul. I will such a great calling to fulfill, I find time to visit the sick, make calls to members , conduct Bible study and baptismal classes and spend time studying God's word. I am supported in my Church (Ministry) by my wife, Noel Ondiso, my mum, Emily Auma, my Children, Levi and David, 24 brethrens. Joy Anne, Mercy Chege, Ambrose Juma, Caleb Jumba, John Mbugua, Onesmus Sitambi, Jane Macho, John Masika, Juma Kasaka, Beatrice Keya, Onnah Jumba, Phanuel Koko, Noel siki, Cosmus Vitutu, Moses Kamara, Osnus Vituchu, Jeremiah, Keneth, Chimbuko, Irene Martin, Simon and Kasambi, 15 orphans, 2 widows and 2 HIV/AIDs patients. My ultimate desire is to see people fully embrace God's love and to walk in victory and power while experiencing the fullness of God's Promises.+
---
LETTER OF INTENT AND SIGNATURE OF COMMUNITY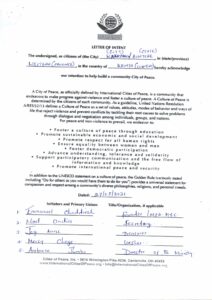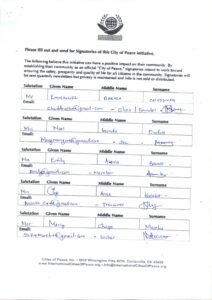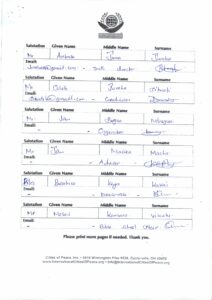 ---
CONTACT INFORMATION
To contact or support this initiative:
---
About Ebukanga, Vihiga County, Bunyore, Western Province, Kenya (from Wikipedia)Note:
Emmanuel Chaddivah is the correct name the e-mail used belongs to the cyber. my correct e-mail is chaddivahe@gmail.com
where i live and work is Ebukanga Sub location – Ebung'anga.
Bunyore is a locality in the Vihiga County in the western province of Kenya. It is largely inhabited by Luhya, who speak the OLunyole dialect of the Luhya language. In the local language, the place is known as Ebunyore and its people as the Abanyore (the descendants of Nyore). It is divided into eight locations namely Central Bunyore, West Bunyore, South Bunyore, South-West Bunyore, East Bunyore, North Bunyore, North East Bunyore, and Wekhomo. Prior to 1990, Bunyore was under Kakamega District, divided into East and West Bunyore locations. As population increased, the former West Bunyore was split into Central, West, South and South West locations while the former East Bunyore was split into North, North East, Wekhomo and East Bunyore locations in order to better serve the people.
Bunyore is home to the national headquarters of the Church of God in Kenya, Bunyore Girls' High School and Kima School of Theology all of which are located at Kima. A significant town in Bunyore is Luanda, Kenya, located on the Kisumu-Busia Highway. Maseno University, in the neighboring Maseno town, is less than 6 miles from Kima.
Central Bunyore Location:
1. Ebukanga Sublocation – includes, Ebukobelo, Ebung'anga, A'ananda, Emmatse, Essunza, Isanda and Munjiti.
2. Embali Sublocation – includes Ebuyangu, Ebuyalu, Esikhuyu, Emmabwi, Musanda and Mundika.
3. Ebutongoi Sublocation – includes Emusire, Emanyinya, Ebutongoi-Ebukanga, Emmuchula, Esirulo, Essaba, and Mwichio.
If information or photos used here are copyrighted, please contact us and we will immediately delete the copyrighted material.