El Paso, Texas, United States: International City of Peace
We welcome the people of El Paso, Texas, who have initiated a unity proposition for continuing efforts toward a local Culture of Peace. Initiated by Laurie Marshall and Beatriz Vera, the Team includes individuals, organizations, and government collaboration as they self-establish as a City of Peace and member of the association of International Cities of Peace. The Resolution for the 2023 International Day of Peace in El Paso outlined the City's vision for fostering peace and harmony for all communities.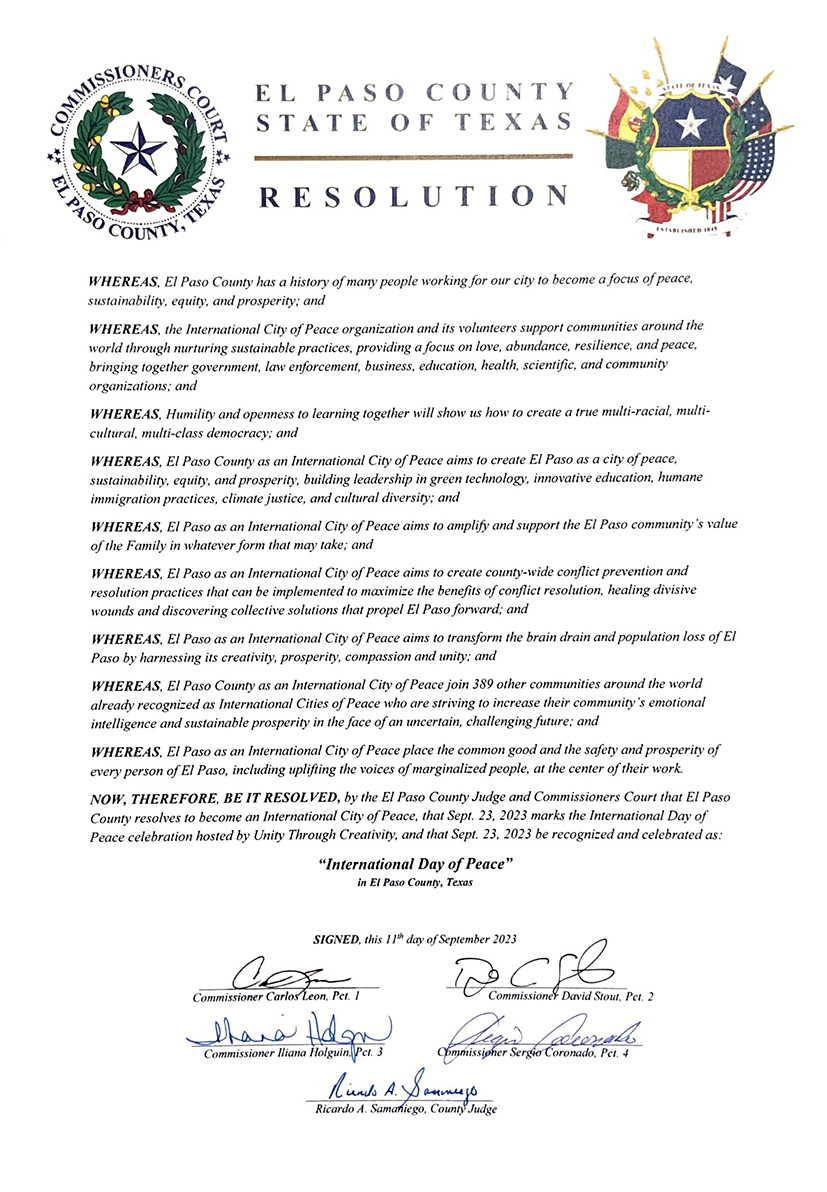 Note: Introduction page with information primarily at the time of joining International Cities of Peace. For updates, please contact the liaison.
---
Being a borderland city, El Paso has been a place of bicultural richness where service to immigrants is part of the culture.  Many religious service organizations serve those who have nothing as they enter the United States, helping with food, clothing and shelter as well as legal support.
The Safe School Ambassador Program, was co-founded by El Pasoan John Linney after Columbine to train young people to recognize mistreatment and transform it with their friends.  It is a premiere bully prevention program that has trained over 100,000 young people in 2000 schools.
El Paso Strong marks the power of the community to be a beacon for the country, rising to heal after a racist and senseless tragedy.
The Interfaith Alliance of the Southwest has worked for Peace and understanding between religions for ten years, calling forth a city-wide ceremony the day after the Aug. 3rd massacre where 23 people were killed at a Walmart by a young man with a racist paradigm.
Abara is a place where people from all over the country come to understand the immigrant experience and has purchased 4 acres, a restaurant on the border and casitas to become an international Peace Center with a focus on humane immigration policies.
The Sociology, Anthropology, Education, Environmental Sciences, Social and Health Sciences at the University of Texas at El Paso are all working towards a culture of peace.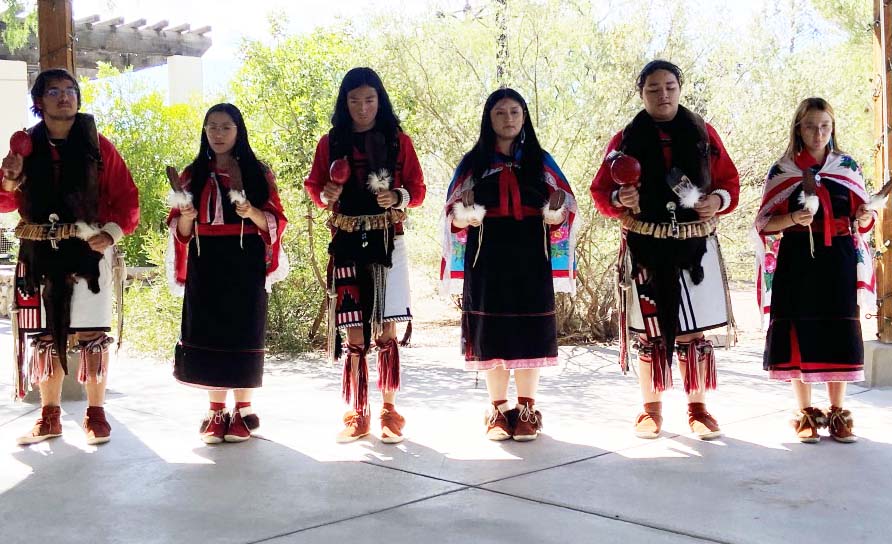 The Ysleta Puebla del Sol Tigua youth share traditional dances.
---
GOALS OF THE TEAM
To amplify and support the El Paso community's value of the Family in whatever form that may take.
To create county-wide conflict prevention and resolution practices that can be implemented to maximize the benefits of conflict resolution, healing divisive wounds and discovering collective solutions that propel El Paso forward. This will be done by partnering organizations that are on the front lines of this work. They include Pax Christi, the Interfaith Alliance of the Southwest, Philosopical Systems Institute (PSI) who works to bring Restorative Practices to the Juvenile Justice System, the El Paso School System, the City Council, Abara who is dedicated to being an international Peace Center for immigration policy, University of Texas' Women and Gender Studies Department, The Holocaust Museum, Eco El Paso, the Rotary, and numerous other organizations.   This will be done through city-wide gatherings twice a year.
To transform the brain drain and population loss of El Paso by harnessing its creativity, prosperity, compassion and unity.  We are partnering with innovation generators, schools, museums, universities, green tech entrepreneurs, cultural creatives, social justice advocates and indigenous visionaries.  We will hold a conference once a year to see how we can support each other.
To join 389 other cities around the world already recognized as International Cities of Peace who are striving to increase their community's emotional intelligence and sustainable prosperity in the face of an uncertain, challenging future.  We will join calls as often as possible, as well as get ideas from Nonviolent Cities.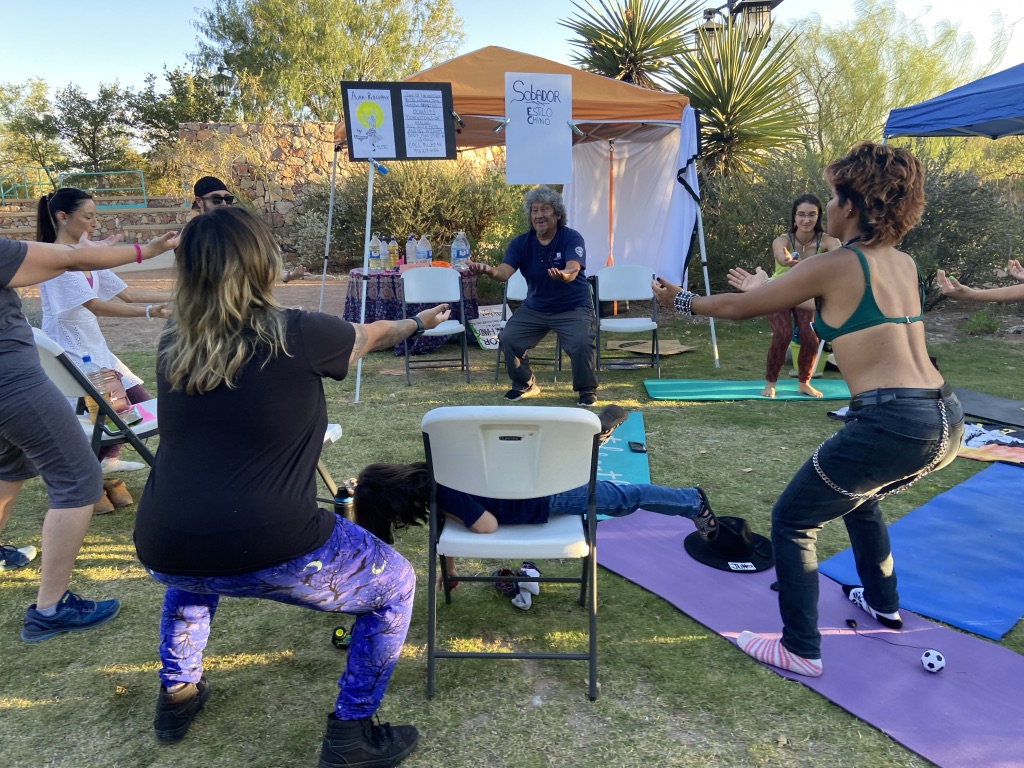 Above: An elder healer leads participants in exercises.; Below: Singing Tree Murals surround Sound Healer Gbeda who led us in song to close out the day of celebration.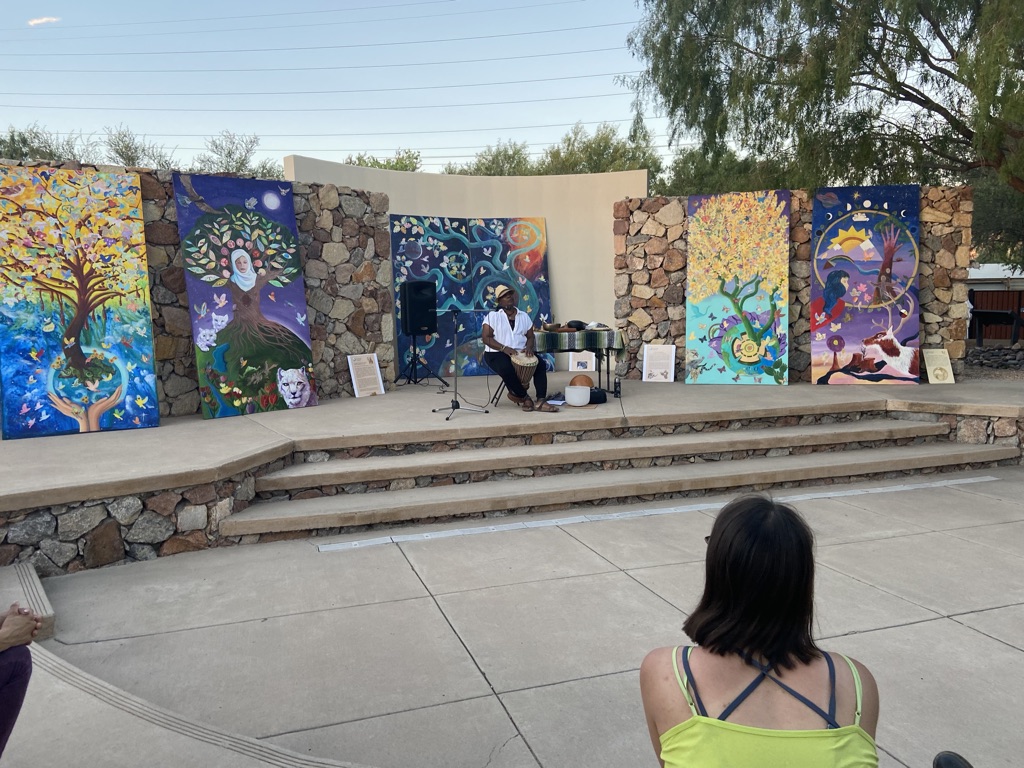 ---
ABOUT THE LIAISONS
Laurie Marshall
For 35 years, Author, Innovator and Artist 
Laurie Marshall
 has empowered youth and adults through creative collaboration. She practices Peace Building through Art, inspired by Nature. A visionary educator, she has served mostly low-income children, families and their schools as an Arts Integration and Project Based Learning specialist with a focus on bringing together divided communities. Her mission is to nurture creativity, a love of learning and collaborative skill building.  She is the founder of 
Unity Through Creativity Foundation
  and the 
Singing Tree Mural Project.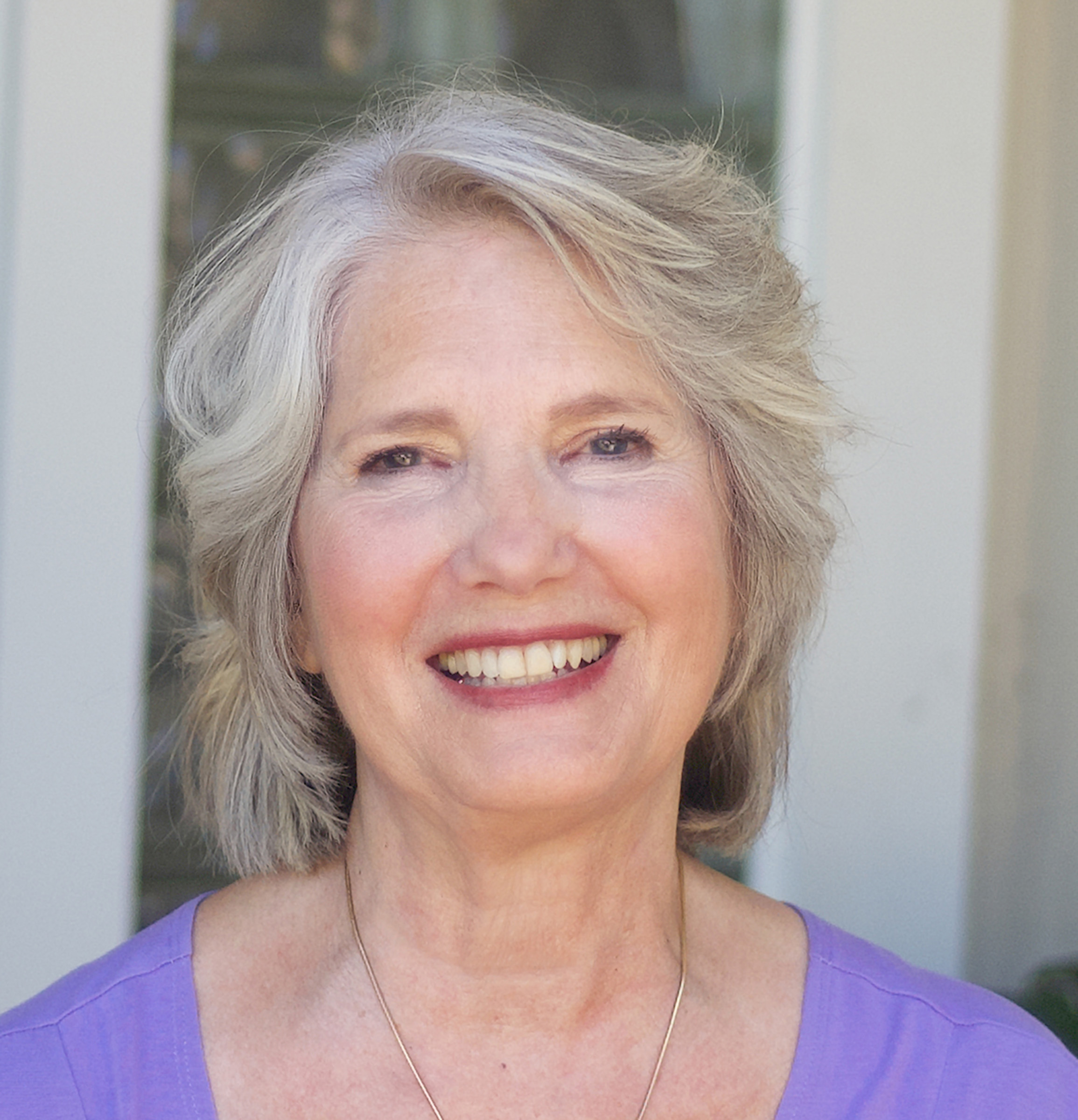 In addition, Laurie is a certified K-12 Art and Social Studies Teacher with training in the Waldorf Curriculum, Conversational Intelligence and Peace Literacy. Her B.A. from Antioch College in history and education, and M.A. in art and education from Beacon College laid the groundwork for her innovative use of visual art and storytelling in consensus building, leadership training and conflict prevention. She is a Quaker, the mother of two sons and the grandmother to two grandsons.
---
Beatriz Vera
Beatriz Vera, BSW MA, is a bilingual Sociocultural Anthropologist. She is a top-performing and result-driven Program Management Executive and Youth Advisor.  As a Social Worker, she has worked with over 40 organizations advocating for social causes on both sides of the U.S.-Mexico Border.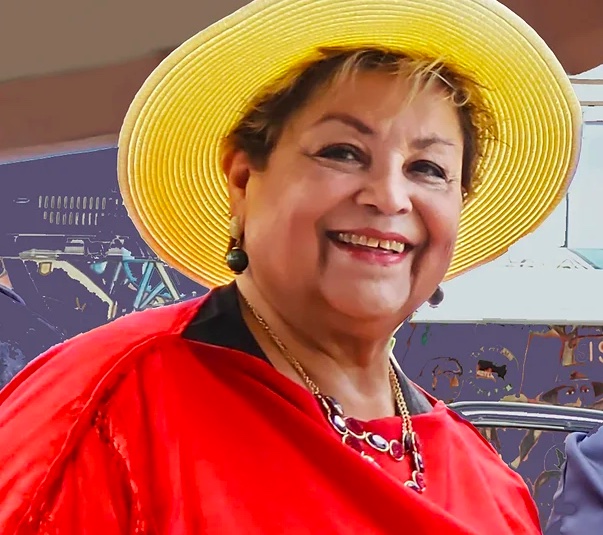 Her work includes promoting health, environmental justice and civic education and maximizing quality care to underserved communities across the US-Mexico Border. She is a proactive leader in the bi-national region of El Paso/Ciudad Juarez, serving as a Lecturer in Social and Environmental Justice about the border region at the University of Texas in El Paso.  Her speciality is identifying, planning, developing, and implementing creative initiatives that support future visions and needs for under-represented populations. In addition, she is instrumental in crafting inclusion projects, conducting research, managing staff and resources, handling complex situations, and providing practical solutions. She has devised and executed dynamic training programs in disease prevention through education on the complex intersection of systemic injustice and personal choice.
---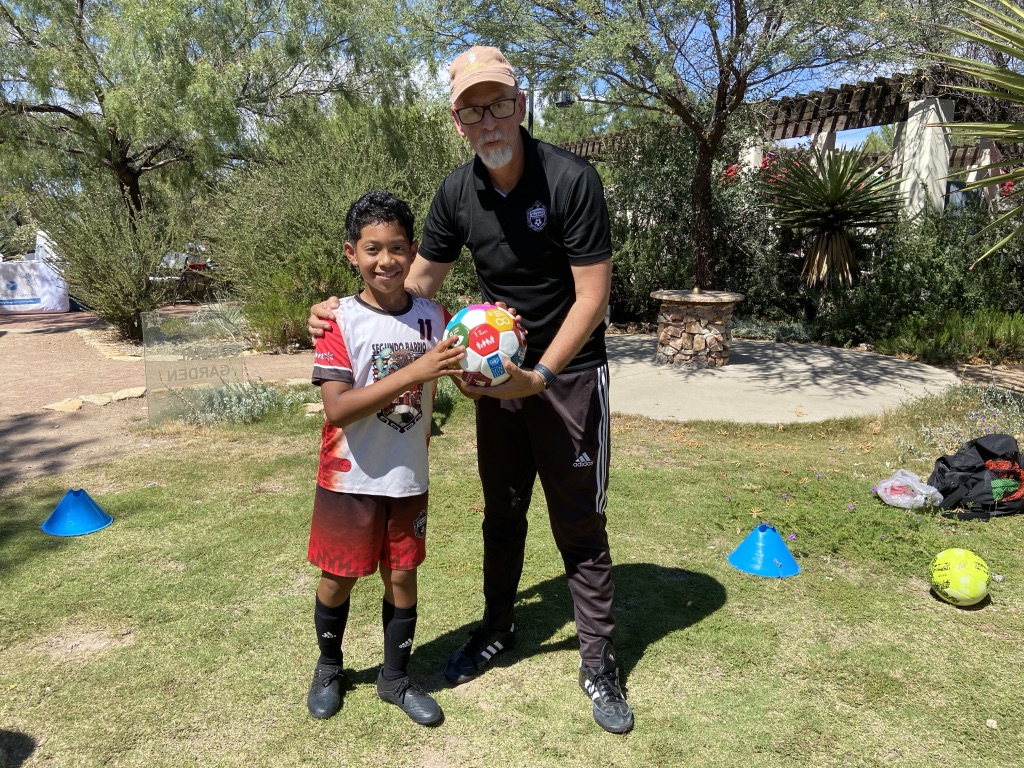 Unity Through Creativity presents Secundo Barrio Futbol Club with a UN Sustainability Development Goal Soccer Ball after seeing a demonstration of ball skills by the youth.
---
CONTACT INFORMATION
To contact or support this initiative:
---
ABOUT EL PASO, TEXAS (from Wikipedia)

El Paso is a city in and the county seat of El Paso County, Texas, United States. The 2020 population of the city from the U.S. Census Bureau was 678,815, making it the 22nd-most populous city in the U.S., the most populous city in West Texas, and the sixth-most populous city in Texas.
The city has the largest Hispanic population share of main cities in the U.S. at 81%. Its metropolitan statistical area covers all of El Paso and Hudspeth counties in Texas, and had a population of 868,859 in 2020.
El Paso stands on the Rio Grande across the Mexico–United States border from Ciudad Juárez, the most populous city in the Mexican state of Chihuahua. The Las Cruces area, in the neighboring U.S. state of New Mexico, has a population of 219,561. On the U.S. side, the El Paso metropolitan area forms part of the larger El Paso–Las Cruces combined statistical area, which has a population of 1,092,742. These three cities form a combined international metropolitan area sometimes referred to as the Paso del Norte or the Borderplex. The region of 2.7 million people constitutes the largest bilingual and binational workforce in the Western Hemisphere.
The city is home to three publicly traded companies, and former Western Refining, now Marathon Petroleum, as well as home to the Medical Center of the Americas, the only medical research and care provider complex in West Texas and Southern New Mexico, and the University of Texas at El Paso, the city's primary university. The city hosts the annual Sun Bowl college football postseason game, the second-oldest bowl game in the country. El Paso has a strong federal and military presence. William Beaumont Army Medical Center, Biggs Army Airfield, and Fort Bliss are located in the area.
Also headquartered in El Paso is the Drug Enforcement Administration domestic field division 7, El Paso Intelligence Center, Joint Task Force North, United States Border Patrol El Paso Sector, and U.S. Border Patrol Special Operations Group.
El Paso is a five-time All-America City Award winner, winning in 1969, 2010, 2018, 2020, and 2021, and Congressional Quarterly ranked it in the top-three safest large cities in the United States between 1997 and 2014, including holding the title of the safest city between 2011 and 2014.
Note: If information or photos used here are copyrighted, please contact us and we will immediately delete the copyrighted material.