Franklin Township, Somerset County, New Jersey, U.S.A.: City of Peace
We welcome Dr. Tulsi R. Maharjan and his interfaith community groups who have established Franklin Township, Central New Jersey as an International City of Peace. Franklin Township has become a microcosm of the 21st century, where you find people from all nations and houses of worship belonging to all major religions of the world.
Note: Introduction page with information primarily at the time of joining International Cities of Peace. For updates, please contact the liaison.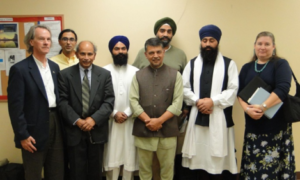 Community leaders from various faith gathered at the annual Peace Day
---
SUMERSET COUNTY CULTURAL DIVERSITY COALITION
A group called Somerset County Cultural Diversity Coalition has been sponsoring a variety of programs in this community to promote greater understanding of the changing community.  In 2000, the Coalition started the "Diversity Day" and sponsors many special ethnic and cultural events in Franklin Township, Bound Brook and Somerville areas.  For the last 8 years, this organization, in collaboration with houses of worships, Rotary International and Lions International has been celebrating World Peace Day in order to bring people together to talk and have an opportunity for reconciliation and healing. There have also been peace walks, interfaith dialogues, and Gandhi's birthday celebrations.
Several times a year, one or more groups sponsor programs such as an Interfaith dialogue and Martin Luther King Day, which is celebrated every year by the Township. There are many other events, as well as meditations, prayer groups, etc. There are two other groups who work to promote Peace programs in the community, the Franklin Interfaith Coalition and Franklin Human Relations Council.
After 9/11 the Coalition also started the Interfaith Thanksgiving Dinner and Diversity Awards program to recognize outstanding community leaders who have made a difference in the community.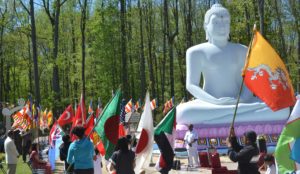 ---
VISION
Franklin Township is a community that fosters a culture of peace within, as well as in our homes, schools, businesses, government and all aspects of community life and livelihood. We are dedicated to serving our diverse community and promoting universal well being.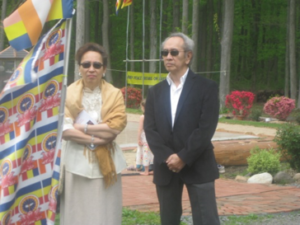 ---
MISSION
To honor a culture of peace based on our one shared humanity and interconnectedness with all life.
To inspire educational programs and services designed to empower individuals and the community in establishing an inclusive, sustainable, and enduring culture of peace.
To foster a community that connects with, knows, and respects its neighbors of all ages, backgrounds, abilities, and beliefs.
To nurture a culture of love and peace.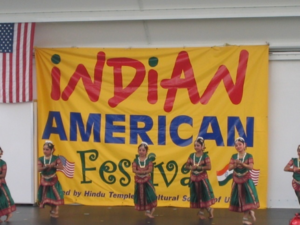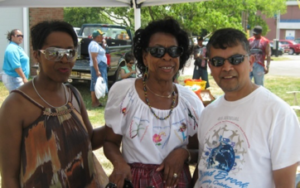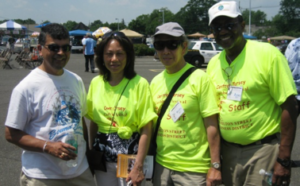 Tulsi Maharjan with the Festival supporters.
DECLARATION OF PEACE
Participants in the Peace Program sign this Declaration:
Declaration-of-Peace18

---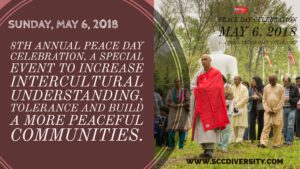 ---
ABOUT TULSI R. MAHARJAN
Tulsi considers himself as a global citizen, having been born in Nepal and spending much of his adult life in the United States involved in peace and coalition building activities. He moved to Somerset County in 1987 and started working on the International Educational field at the local community college.  He coordinated College's International Festival for more than 15 years and in 1995 he started annual Interfaith Dialogue and Peace Program at the College. He is a founding member of the Diversity Coalition.  Following 9/11, Tulsi started the Interfaith Thanksgiving Dinner and Diversity Awards program to recognize community leaders who have made a difference in their community as a path to promoting greater understanding of the changing community. In 2013, he became the Governor of the Rotary District 7510 and used "PASSION INTO ACTION" as his motto to promote greater collaboration and cooperation between various organizations in the Central New Jersey.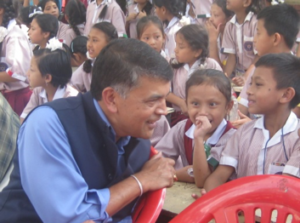 A graduate of the American University in International Education, Tulsi spent 25 years working at a local community college dedicated to promoting international business and cultural understanding as a means to promote greater understanding our global village. His roles included fundraising, organizing international events and administering several international projects as well as running the Holocaust and Genocide studies program, where he hosted Nobel Peace winner Eli Wiesel to build the Holocaust and Genocide Studies center. For the last 10 years, he has been involved with the Asha Project's humanitarian mission in Nepal to help poor children receive an education and provide economic services through microcredit loans.
A resident of Somerset County, NJ since 1987, Tulsi serves in several nonprofit organizations, including NJ Governor's Human Relation Council, SCC Diversity Coalition, and The Friends of Nepal-NJ.  He is a charter member of the Branchburg Rotary Club and has been working on humanitarian projects in many developing countries.
Tulsi loves strategic thinking, organizing and networking. His passion is to promote greater cultural understanding of the changing community in the Central New Jersey area. He continues to work with various interfaith groups to promote peace, tolerance, goodwill, and compassion.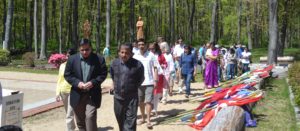 ---
CONTACT INFO
Tulsi Maharjan
---
ABOUT FRANKLIN TOWNSHIP, NEW JERSEY, U.S.A. (from Wikipedia)

Franklin Township is a township in Somerset County, New Jersey, United States. As of the 2010 United States Census, the township's population was 62,300, reflecting an increase of 11,397 (+22.4%) from the 50,903 counted in the 2000 Census, which had in turn increased by 8,123 (+19.0%) from the 42,780 counted in the 1990 Census.
Traditionally a farming community, it has become a fast-growing suburb with massive development in the later 20th and 21st centuries as a diverse blend of races, religions and cultures. In 2008, Franklin Township ranked #5 on Money magazine's list of America's Top 100 Best Places to Live.
What is now Franklin Township was originally formed circa 1745 as Eastern precinct. Franklin Township was incorporated on February 21, 1798, as one of New Jersey's initial group of 104 townships by an act of the New Jersey Legislature. Portions of the township were taken to form South Bound Brook (formed within Township, became independent municipality as of April 11, 1907) and East Millstone (February 18, 1873, returned to Franklin Township on December 31, 1949).
Note: If information or photos used here are copyrighted, please contact us and we will immediately delete the copyrighted material.