Gardnersville, Liberia: City of Peace
Welcome to Thomas Konneh and his colleagues who have established Gardnersville, Liberia as a City of Peace. The group first priority is to help kids and youth with their lessons after school hours. Gardnersville is a suburb of Monrovia where during the 1990's civil war many refugees hid from the violence. Thomas and his colleages are helping to heal the wounds and create progress in this central-northern area of larger Monrovia.
Note: Introduction page with information primarily at the time of joining International Cities of Peace. For updates, please contact the liaison.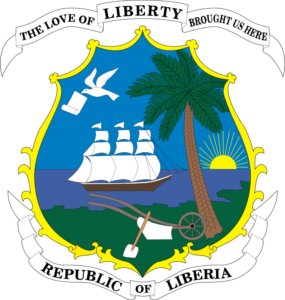 VISION AND MISSION
(1) To empower disadvantaged young people to developed as individuals and enjoy new challenges through volunteering and social actions while making a positive contributions to the community.

(2) To provide quality education through volunteering,social opportunities and supporting them to realize their own projects and ideas.




(3) To encourage the involvement of young people from Gardnersville/Liberia at large (most especially those who are the risk of social exclusion through disability,mental health issues,and economic deprivation) and ensuring that all young people equal opportunities to participate regardless of gender, religious, race,and ethnic background; disability, or sexual preference or any other factor that may result in discrimination and prejudice.
(4) To generate in young people a sense of responsibility and ownership for the actions they undertake and to develop their citizenship and involvement in their community.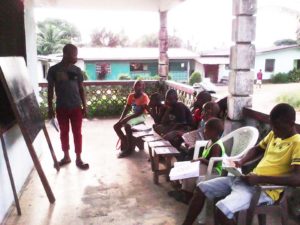 An after school program for youth.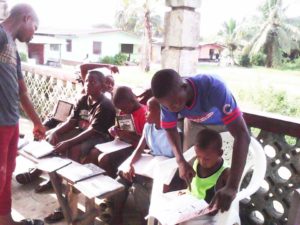 ---
ABOUT THE LEADER
Background for Thomas Konneh is as follows:

• Instructor at UHP EVENGELICAL LUTHERAN HIGH SCHOOL JJY COMMUNITY, MONROVIA LIBERIA
• Principal at NURU KORAN ISLAMIC FOUNDATION SCHOOL JJY COMMUNITY, GARDNERSVILLE, MONROVIA LIBERIA

• Worked at 2nd African Youth Conference on Democracy and Good Governance
• Former Volunteer at MEDICINE SANS FRONTIERS (MSF) ELWA EBOLA CENTER, MONROVIA LIBERIA
• Former Youth Chairman at MKK, IRON FACTORY COMMUNITY, GARDNERSVILLE, MONROVIA, LIBERIA
• Former Instructor at AL-ANSARIE ENGLISH AND ARABIC ELEMENTARY, AND JUNIOR HIGH SCHOOL, IRON FACTORY COMMUNITY, GARDNERSVILLE, MONROVIA, LIBERIA
• Former Literature Evangelist at HOME HEALTH EDUCATION SERVICE ( HHES) , LIBERIA MISSION OF SDA SINKOR, OLD ROAD, 1000 MONROVIA, 10 LIBERIA
• Studies at Adventist University of West Africa (AUWA)
• Went to FRANCES MITCHELL MEMORIAL ACADEMY
---
CONTACT INFO
For more information please contact:

Thomas Konneh <thomasmvkonneh777@gmail.com>

 

 
---
ABOUT GARDNERSVILLE, MONROVIA, LIBERIA (from Wikipedia)
Gardnersville is a town and central-northern suburb of Monrovia, Liberia. It is often considered part of Samie Town and Barnesville; the boundaries are unclear. Gardnersville is the area to the east of Chocolate City but it is better known as a suburb in its own right. Barnesville contains the Ministry of Agriculture and the National Transport Authority headquarters. 

Liberia, officially the Republic of Liberia, is a country on the West African coast. Liberia means "Land of the Free" in Latin. It is bordered by Sierra Leone to its west, Guinea to its north and Ivory Coast to its east. It covers an area of 111,369 square kilometres (43,000 sq mi) and has a population of 4,503,000 people. English is the official language and over 20 indigenous languages are spoken, representing the numerous tribes who make up more than 95% of the population. The country's capital and largest city is Monrovia.

During the Liberian Civil War, the area was war torn and thousands of refugees hid in buildings in Gardnersville and Chocolate City. On 20 October 1992, two American nuns from the Precious Blood order were ambushed by soldiers of the National Patriotic Front of Liberia and murdered and had their vehicle stolen. In 1993 the situation became so bad that the suburb became inaccessible.

Forests on the coastline are composed mostly of salt-tolerant mangrove trees, while the more sparsely populated inland has forests opening onto a plateau of drier grasslands. The climate is equatorial, with significant rainfall during the May–October rainy season and harsh harmattan winds the remainder of the year. Liberia possesses about forty percent of the remaining Upper Guinean rainforest. It was an important producer of rubber in the early 20th century.
DO YOU THINK YOUR COMMUNITY CAN BE A CITY OF PEACE? SEND AN EMAIL!

Note: If information or photos used here are copyrighted, please contact us and we will immediately delete the copyrighted material.