Ggaba, Uganda: City of Peace
We welcome Betty Nankabirwa and her colleagues at the organization, Support Disabled Children Ggaba (SDCG) who have established Ggaba, Uganda as a City of Peace. This community outreach program is intended to help children who live with challenges that prevent them from moving out of the closed doors and joining the wider community. This gives them a better chance of learning the basic life skills and being prepared and assessed for better training opportunities .the program also provides physical and leisure activities namely painting, drawing, sports and physiotherapy. SDCG work hand in hand with parents and guardians to provide best growing environment for such children.
Note: Introduction page with information primarily at the time of joining International Cities of Peace. For updates, please contact the liaison.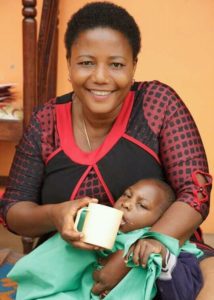 ABOUT SUPPORT DISABLED CHILDREN GGABA (SDCG)
SDCG is a community based organization which was founded mainly to address the problems affecting vulnerable children. This project strives to help the community of Uganda to realize her duty of protecting children's Rights by empowering families to take on the role of looking after their young ones and also ensuring that Children's Rights protective measures are implemented. The founders of this project realized that the most affected children are those living with incapacitations or disabilities. Most of these children are neglected at home and taken for granted as if their incapacitations mean inability. Therefore it's from that research that the founders established the project with the VISION of creating a community where all children enjoy equal and qualitative opportunities in as far as their physical, social, intellectual, spiritual and psychological development is concerned.
---
MOTTO
FOR GOD HAD A REASON FOR EVERYONES CREATION.
---
Mission
The mission SUPPORT SPECIAL NEEDS CHILDREN GGABA is to promote children's rights through emphasizing community development, Education of children and provision of basic necessities for vulnerable children.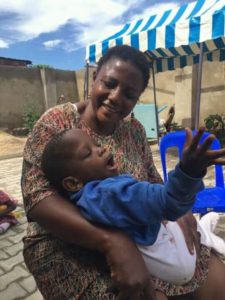 ---
Vision
A community where all children enjoy equal and qualitative opportunities in as far as their physical, social, intellectual, spiritual and Psychological development is concerned.
---
ACTIVITIES

TEACHING
We teach the children on simple things like writing their names, singing, clapping among others
Some children can now write some alphabets, some can copy their names while others can actually write their names off head.
Some children can now talk and make sensible communications with the teacher and among others
Some children can now use the toilets, wash hands and eat  on their own.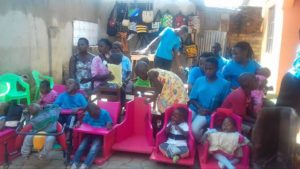 GAMES AND COMPETITION
We had a Chance to participate in Boccia games which were invite, Transposed and fed by USDC in Lugogo play grounds in Kampala.
We managed to be first runners up in the competition and we were awarded with trophy in the competition.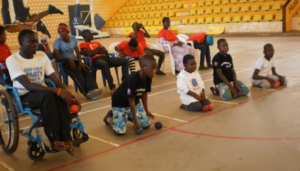 SELF-RELIANCE AND CRAFT PROJECT
All children are valued and can be of great use to the society. Our desire is to make every child productive and self-reliance in the society. Therefore we are training those children who are old enough hand crafts like make bags out of beads, knitting among others.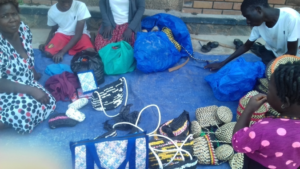 HEALTH AND NUTRITION
Generally the health statuses of the children are fair however some are in need of mental health treatment. Therefore we were able to connect with BUTABIKA HOSPITAL FOR THE MENTALLY ILLNESS who came and visited us, opened for us a file.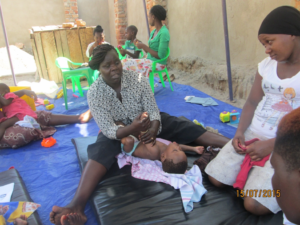 In the first week of December 2015, we were also able to take the children to the hospital for registration as members of the hospital.
In nutrition we try to feed them on what we can afford and also talked to parents on how to feed the children especially those with cerebral pulses.
---
CHALLENGES
Most of the parents a young and are single mothers, yet unemployed. This has affected many of them in their day to day life due to the inability to afford the basics of life and maintenance of their children's status.
Some parents ignore their children and see no value in them to the extent of caring for them and locking them up in houses which affects their mental mindset.
Some parents still have a mentality that these Disabilities are as a result of witchcraft. This has made many delays to take these children to the hospital which worsens their disability statuses.
Requirements and equipment for these disabled children are very expensive yet essential in their lives and management.
Many of these young children can't feed themselves; we have few workers to give them all the necessary support. We haven't also got any volunteers yet they help in boosting these children's Brains and level growth.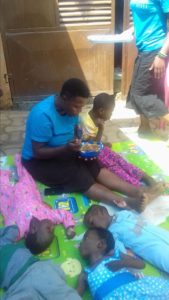 We also need a Water Tank to ensure water supply for the activities of the project at the house in times of water scarcity.
We also have a challenge of clearing up water bills, repair of the destroyed furniture in the classroom, plumbing costs. Etc
We need more funds to improve on the diet of the young ones so as to boost their immunity. But their food is quite expensive which has hindered that need to improve on their diet due to fewer funds.
I also need to resettle the elder children through equipping hem with practical skills of carpentry, artistic skills and others such that they can also earn a living and sustain themselves in life.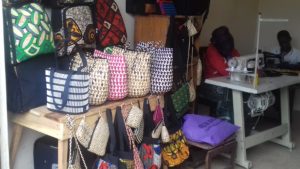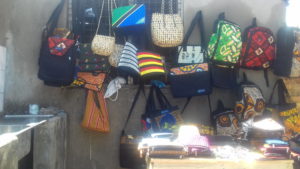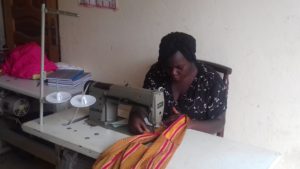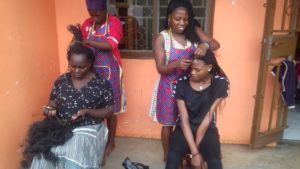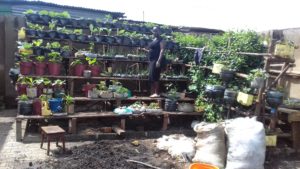 ---
FUTURE PROSPECTS:
We plan to resettle the elder children after equipping them with practical or vocational skills that can aid them in earning a living alongside our support the Organization.
As a strategy to resettle some of these elder children, we are planning on purchasing a big piece of land on which we can establish a vocational school for skilling up these children and setting up a more spacious house for our these disadvantaged children.
We also ought to employ more mothers to help with the activities at the house, a Physiotherapist to provide physiological services to the children on regular basis.
We also intend to look for more volunteers to help boost the functionality of these children since they need special care and attention. This will improve on their well being since these volunteers' are skilled at handling these special need children. We also have volunteers house where we host special Guests that pay us some money as a fundraising strategy for the project.
We also plan to look for sponsorship for the medical bills, funds to acquire Van to ease the transportation of these children in case of a sports event, or medical checkup at a distant hospital and also bring them to the center since they are delicate with their various incapacitations which may not be suitable by public transportation means.
We also plan to setup a formal office to handle the official operations of the project. Like incase of visitors, volunteers, donations or recruitment of new disabled children.
We also need to employ a secretary to handled secretariat work and a councilor for the mothers and the disabled children for effectiveness in operation.
---
ABOUT THE LIAISON
I am Nankabirwa Betty married to John Muwanga and we both head an extended family with our disabled children of Support Disabled Children Ggaba which we founded inclusive. A mother of two, of which one is adopted and the other Biological. Both of my children are Girls. I am a woman who has surely gone through a number of struggles in life and these have taught me a lot about life.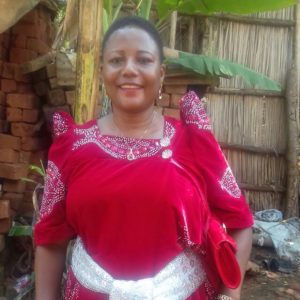 These life time experiences have also enabled me to render counseling services to single mothers, youths and other ,people who have lost hope in life and I have enabled many of them realize their dreams in life.  I am a qualified teacher by profession. In addition, I worked with Nsambya Babies Home as a supervisor for eleven years. After which I left and started up Support Disabled Children Ggaba, a charitable Organization that takes care of disabled Children in the community and Ggaba as city. I am a person who is very much passionate about charity. I sincerely feel very bad when I see one suffering and lacking favourable standards of living. And due to this, I have always dedicated my entire life for charitable works. Apart from my two children, I have parented educated, mentored and cared for a number of children and adults up to a level of self-sustenance in life. It is not because I have much but its heart that is meant to serve others and I believe I am born to add value onto the needy.
---
CONTACT INFORMATION
---
ABOUT GGABA, UGANDA (from Wikipedia)

Ggaba is a neighborhood within the city of Kampala in the Central Region of Uganda. Ggaba is located on the northern shores of Lake Victoria, at the southern tip of the city of Kampala. It is bordered by Murchison Bay in Lake Victoria to the south and east, the village of Kawuku to the northeast, Bbunga to the north, Buziga to the northwest and Munyonyo to the southwest. It lies in Makindye Division, one of the five administrative burroughs of the city.
Uganda is a landlocked country in East Africa. It is bordered to the east by Kenya, to the north by South Sudan, to the west by the Democratic Republic of the Congo, to the south-west by Rwanda, and to the south by Tanzania. The southern part of the country includes a substantial portion of Lake Victoria, shared with Kenya and Tanzania. Uganda is in the African Great Lakes region. Uganda also lies within the Nile basin, and has a varied but generally a modified equatorial climate.
Ggaba can be divided into the following major areas:
Lake shore
This is the southeastern part of Ggaba and includes: (1) A small beach (2) A landing dock for fishing boats[1] (3) A fish market (4) A shopping center (5) A commercial resort with a private beach (6) Several bars and night spots.
Ggaba Water Works
This is located in the southwestern part of the area and contains:[2] (1) The pumping stations (I, II and III) of National Water and Sewerage Corporation (NWSC).[1] The intake pumps that supply water to Kampala, Kira Municipality and Mukono are located here. (2) The Main Water Treatment Plant of NWSC[1] (3) Houses for the blue-collar workers of NWSC (4) Ggaba Police Station.
Educational community
This area is mainly located in the northern part of the neighborhood.[2] The institutions include: (1) The main campus of Kampala University (2) Ggaba National Seminary (Catholic) (3) Ggaba Teahers Training Institute (4) St. Denis Ssebugwawo Secondary School (5) The Bunga campus of St. Augustine International University (6) Bbunga Primary School (7) Bbunga Islamic School.
Residential areas
Interspersed between the schools, universities and teaching institutions are the residential areas.[2] The areas in the southern and western parts of Ggaba are generally of low income housing while those further north and east are upscale because they offer a better view of the lake.[5]
Medical institutions
Note: If information or photos used here are copyrighted, please contact us and we will immediately delete the copyrighted material.