Hyderabad, Pakistan: City of Peace
Welcome to Ramesh Kumar and the citizens of Hyderabad, Sindh, Pakistan who have established their city as an International City of Peace. Ramesh is a lawyer, businessman, and social activist. His aim in life is to help the poor and needy in his city and beyond.
Note: Introduction page, Oct. 31, 2018. For updates, contact the liaison.
Kids for Peace program in Hyderabad, Pakistan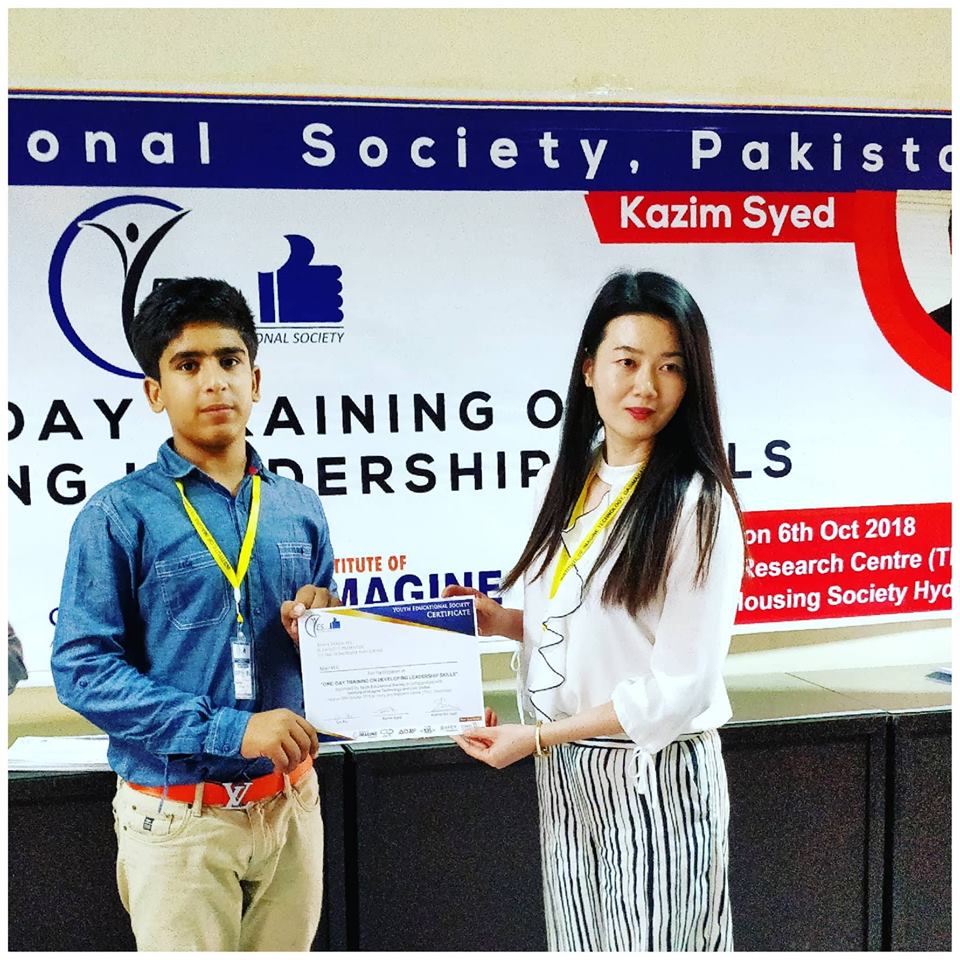 International Chinese speaker Lin Hu teaches youth leadership skills.
VISION
We will know we have achieved peace when the world is safe for all the children. They will play freely out of doors, never worrying about picking up cluster bombs or about drones buzzing overhead. There will be good education for all of them for as far as they are able to go. Schools will be safe and free from fear. The economy will be healthy, producing useful things rather than those things which destroy use value, and producing them in ways that are sustainable.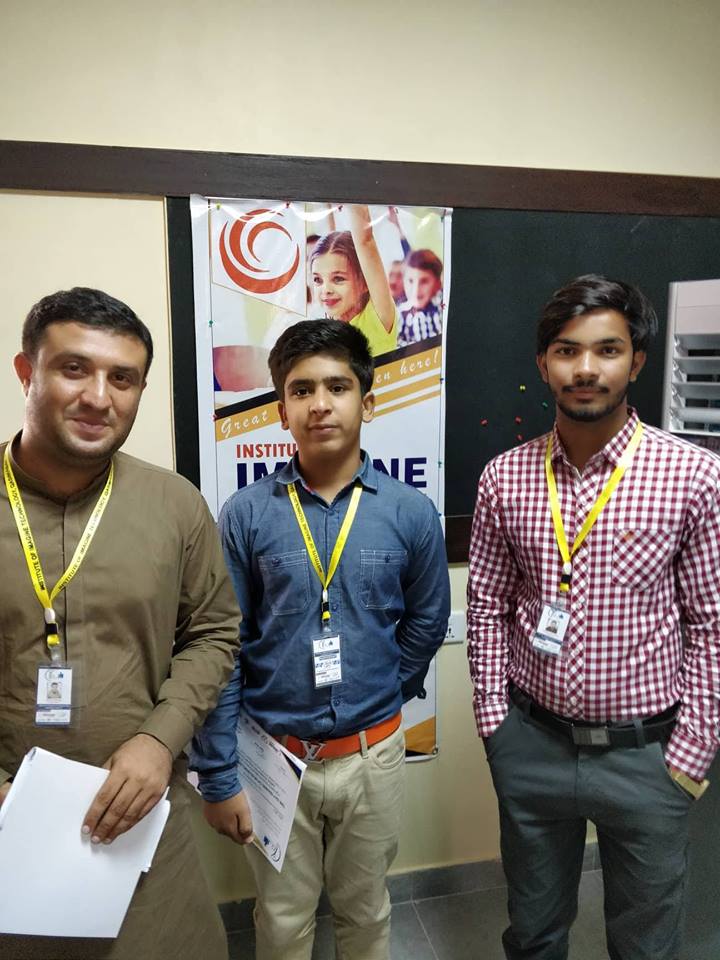 ---
MISSION
To build peaceful relationships among people of all ages and cultures – from personal to global – through education , research and action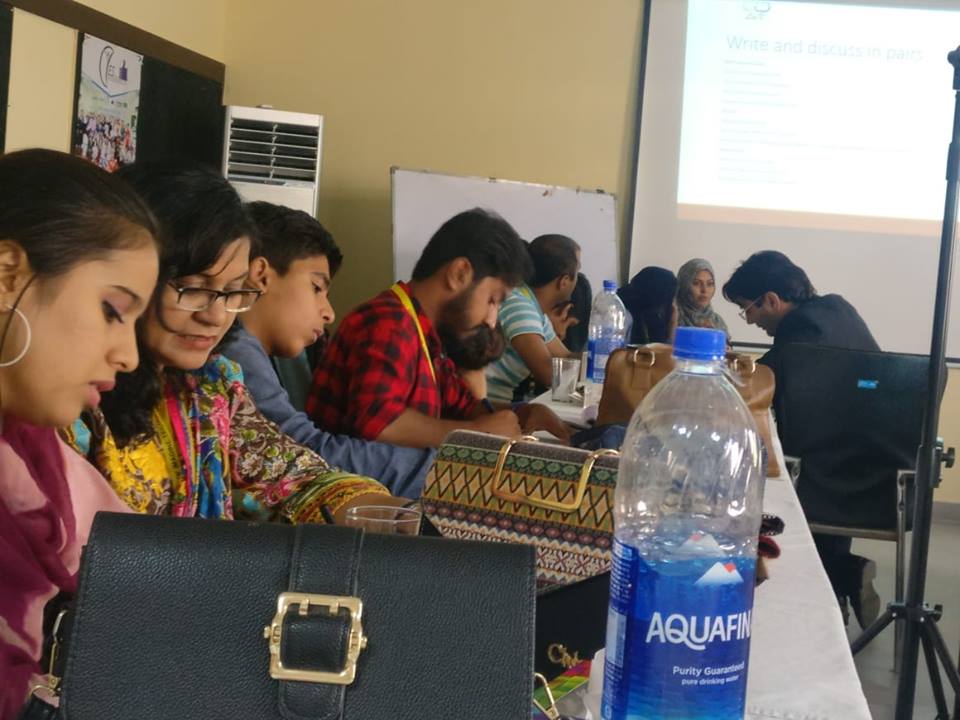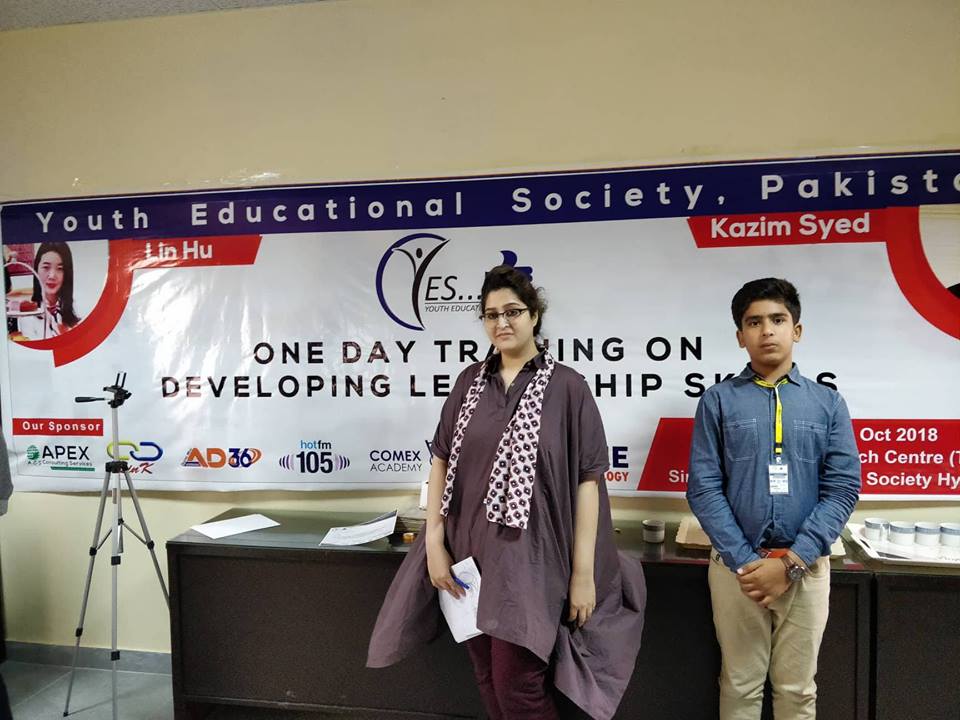 ---
GOALS
Provide practical tools for peaceful living including skills and methods for conflict resolution and violence prevention,
every year 21 September i arrange a program in different societies and children street areas .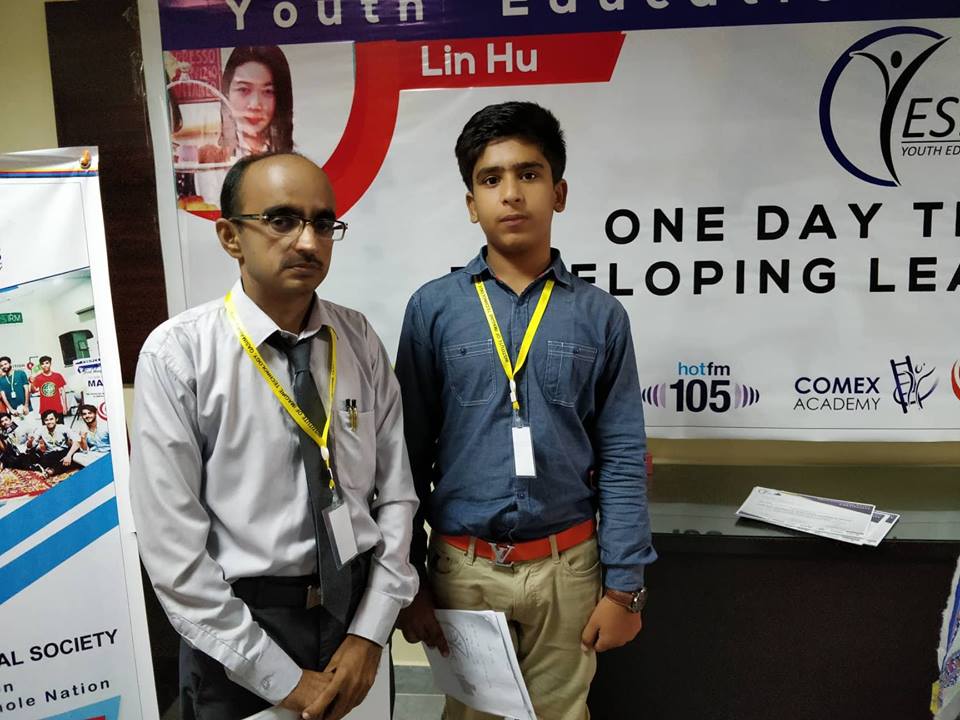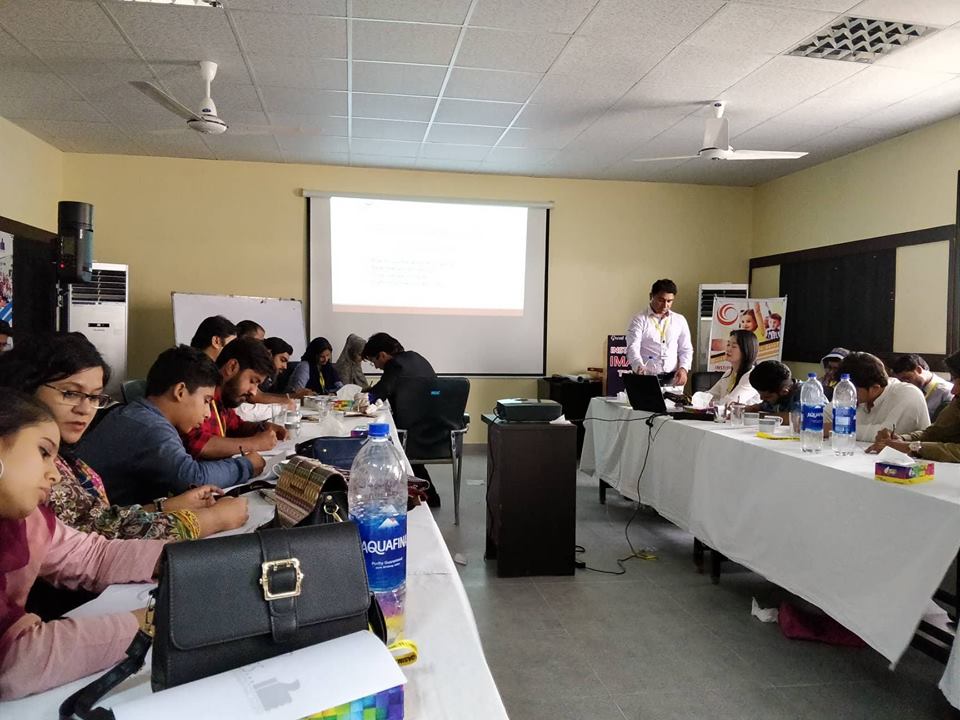 Training for developing leadership skills organized by an NGO.
---
ABOUT THE LIAISON
Ramesh Kumar is a Pakistani citizen with a Bachelor of Commerce and a Masters of Commerce.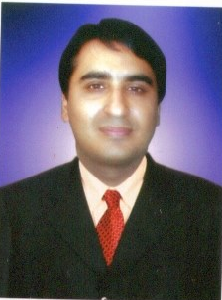 • Associate member at UIA
• Member at International Bar Association
• Works at WWF-Pakistan
• Coordinator at Progressive Human Foundation
• Coordinator at Progressive Youth Foundation-PYF
• Works at Hyderabad Tax Bar Association
• Director at Quality Agro traders
• Lawyer at Member Hyderabad High Court Bar Association
• Lawyer at Member Sindh bar council
• Founder/President at www.ilovehumanity.org
• Managing editor at Sandesh News
• Member at The Makers Youth Network
• Goodwill ambassador at SPMUDA-International Commission of Nobility in Mindanao- Philippines
• Worked at Kids for Peace
• Studied at M.A.L.L.B
---
CONTACT INFORMATION
Address (res): B-NO c 51 citizen colony hyderabad Sindh Pakistan
Address (office) First floor Green center Market Road Hyderabad
Email address: rkl198079@outlook.com or lovehumans24@gmail.com
Cell phone : +923008371014
---
ABOUT HYDERABAD, PAKISTAN (from Wikipedia)

Hyderabad is a city located in the Sindh province of Pakistan. Located 140 kilometres east of Karachi, Hyderabad is the 2nd largest in Sindh province by population, and the 8th largest city in Pakistan. Founded in 1768 by Mian Ghulam Shah Kalhoro of the Kalhora Dynasty, Hyderabad served as the Kalhoro, and later Talpur, capital until the British transferred the capital to Karachi in 1843.
The city was named in honour of Ali, the fourth caliph and cousin of the Prophet Muhammad. Hyderabad's name translates literally as "Lion City" – from haydar, meaning "lion," and ābād, which is a suffix indicating a settlement. "Lion" references Ali's valour in battle, and so he is often referred to as Ali Haydar, roughly meaning "Ali the Lionheart," by South Asian Muslims.
Hyderabad was a majority Sindhi Hindu city prior to 1948, when many migrated to India and elsewhere after the independence of Pakistan 1947. Hindus who departed had played a major role in the city's economy, and formed the majority of the Hyderabad's population. The vacuum left by the departure of much of the city's Hindu population was quickly filled by the newly arrived Urdu speaking Muslim refugees from India, known as Muhajirs.
Following the arrival of Muhajirs, Hyderabad became a majority Urdu-speaking city, with Muhajirs making up 66% of the city's population. The arrival of Pashtuns and Punjabis from northern Pakistan further diversified the city's ethnic composition over the next few decades, and by 1998, the percentage of Urdu speakers had fallen to 58%. Most Punjabis and Pakhtuns are distinct and separately living near the railway station and its vicinity. The city therefore has cosmopolitan atmosphere with multiethnic and multicultural communities. The city is now a multi-ethnic and has a mix of Sindhi, Urdu speaking Muhajirs, Brahuis, Punjabis, Pashtuns, Memons and Baloch people.
The industrial sector contributes 25% to the GDP of Pakistan, with a major concentration of industry in an arc stretching from Karachi to Hyderabad. 75% of Sindh's industry is located in the Karachi-Hyderabad region. The Sindh Industrial Trading Estate, home to 439 industrial units, was established on the outskirts of Hyderabad in 1950 which prospered with until the urban violence of the 1980s. Much of the city's industrial base was weakened by ethnic violence in urban Sindh in the 1980s, although poor infrastructure and supply of electricity has also hampered growth.
Hyderabad is an important commercial centre where industries includes: textiles, sugar, cement, manufacturing of mirror, soap, ice, paper, pottery, plastics, tanneries, hosiery mills and film. There are hide tanneries and sawmills. Handicraft industries, including silver and gold work, lacquer ware, ornamented silks, and embroidered leather saddles, are also well established.
Hyderabad produces almost all of the ornamental glass bangles in Pakistan, as well as layered glass inlay for jewelry. The glass industry employs an estimated 300,000-350,000 people in manufacturing units centred on the Churi Parah neighbourhood. The industry frequently uses recycled glass as material for its bangles.
Hyderabad is surrounded by fertile alluvial plains, and is a major commercial centre for the agricultural produce of the surrounding area, including millet, rice, wheat, cotton, and fruit.
Note: If information or photos used here are copyrighted, please contact us and we will immediately delete the copyrighted material.