Indianapolis, Indiana, U.S.A: International City of Peace

We welcome Scotty Bruer and the Indianapolis Peace Alliance, which has established Indianapolis as an International City of Peace. Scotty is founder of Peace Now. The Indianapolis Peace Alliance will endeavor to further establish a unity effort to foster greater safety, prosperity and quality of life for all citizens of their City.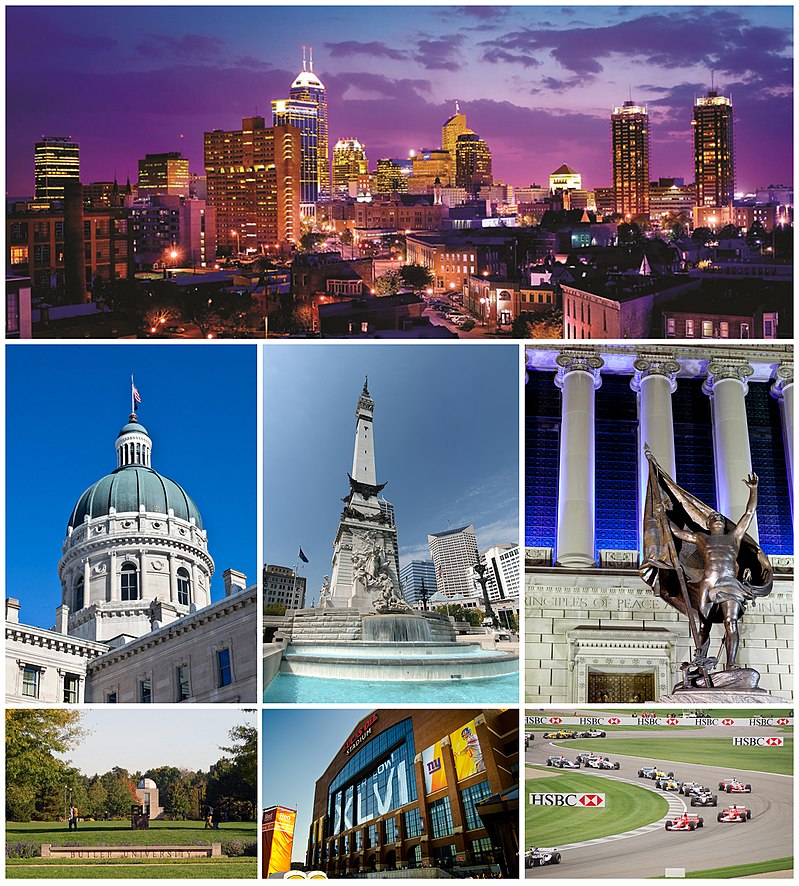 (Montage copyrighted through Creative Commons)
Note: Introduction page with information primarily at the time of joining International Cities of Peace. For updates, please contact the liaison.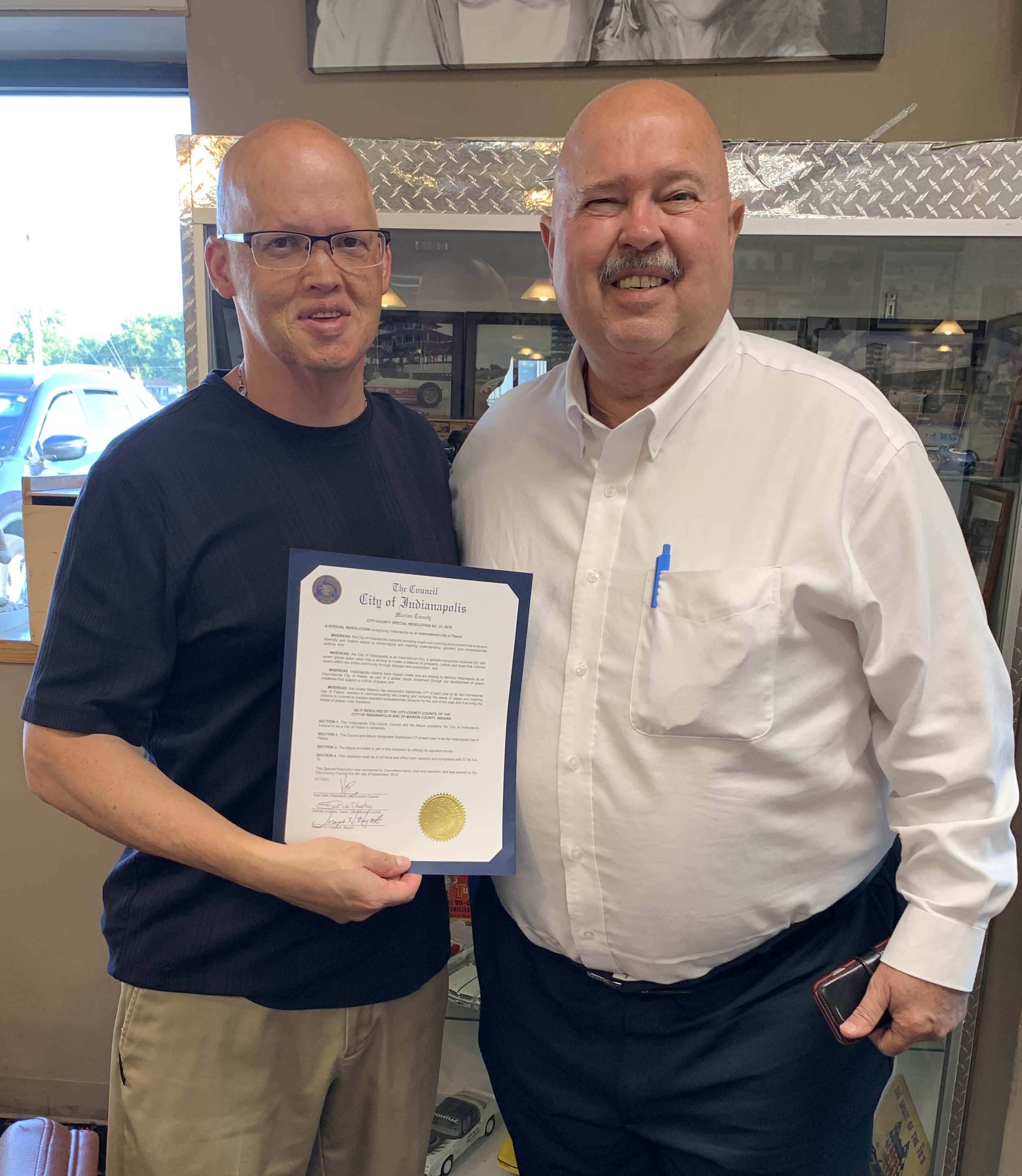 Scotty Bruer and City Council Member Andy Harris, both of the Indianapolis Peace Alliance, were instrumental in helping establish Indianapolis, Indiana, U.S.A. as an official City of Peace by Special Resolution by the Indianapolis City-County Council.
---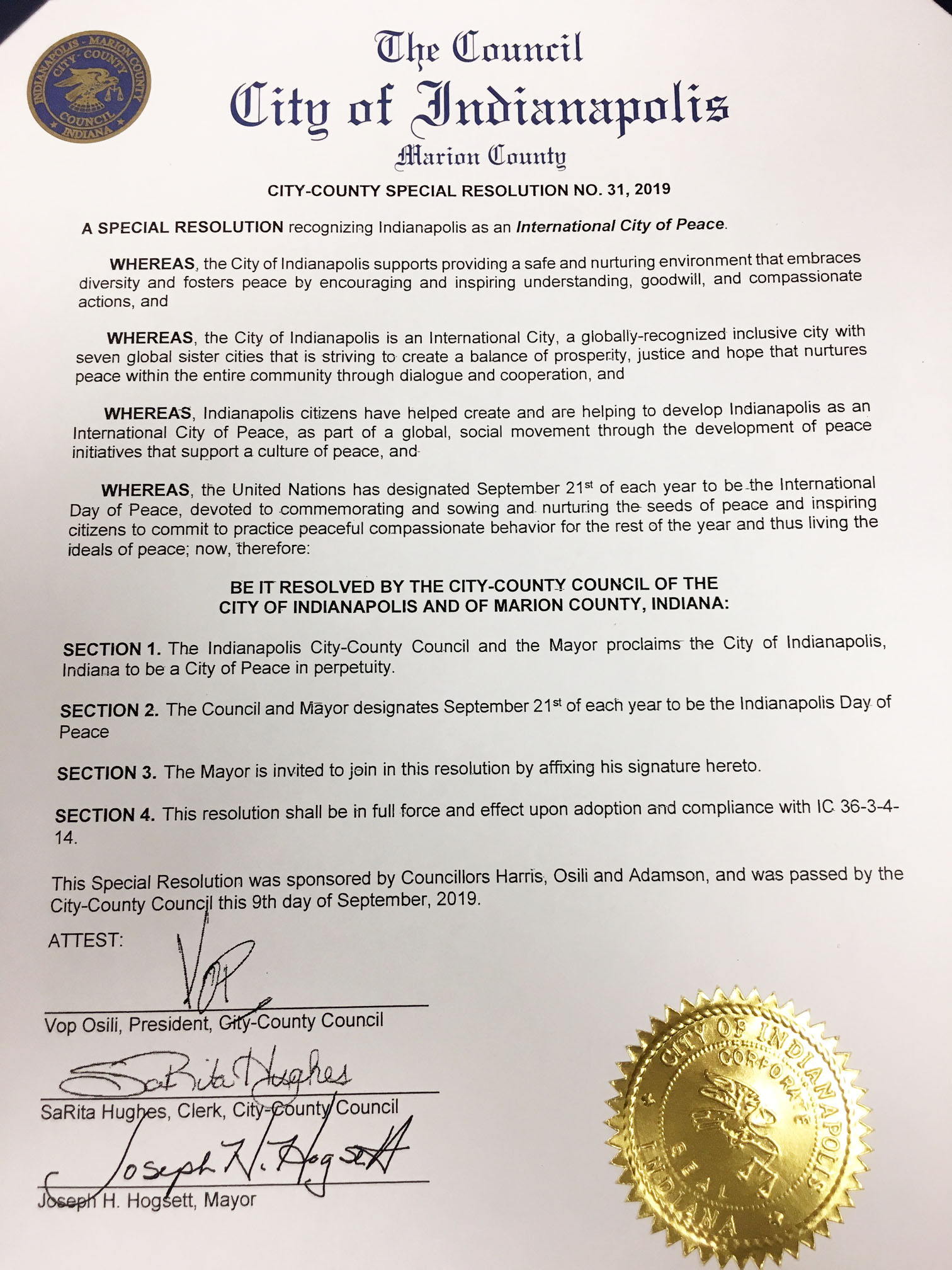 ---
VISION
Citizens of Indianapolis envision a community where peace, harmony, justice, freedom, and prosperity become our global identity.
---
MISSION
The Indianapolis International Cities of Peace community will create peace through participatory peaceful initiatives intended to build a culture of peace.  We will encourage the celebration of the United Nations International Day of Peace, September 21st, as an inspirational day offered as a gift to ourselves and our world family.   The purpose of which is to inspire us to live and practice peaceful compassionate behavior the other 364 days.
---
GOALS
To foster peace within Indianapolis.
To support peace education for our youth and all our citizens.
To co-create peace by empowering our citizens to offer solutions, ideas, and initiatives that support peaceful sustainable economic and social development, respect for human rights, including the right to peace, advance understanding and tolerance through participatory communication.
To be a shining example of a noble people dedicated to peace within ourselves and our community.  The recognition of which may endeavor other cities to become International Cities of Peace.
To build peace globally by acting locally.
---
LETTER OF INTENT
With Committee Signatures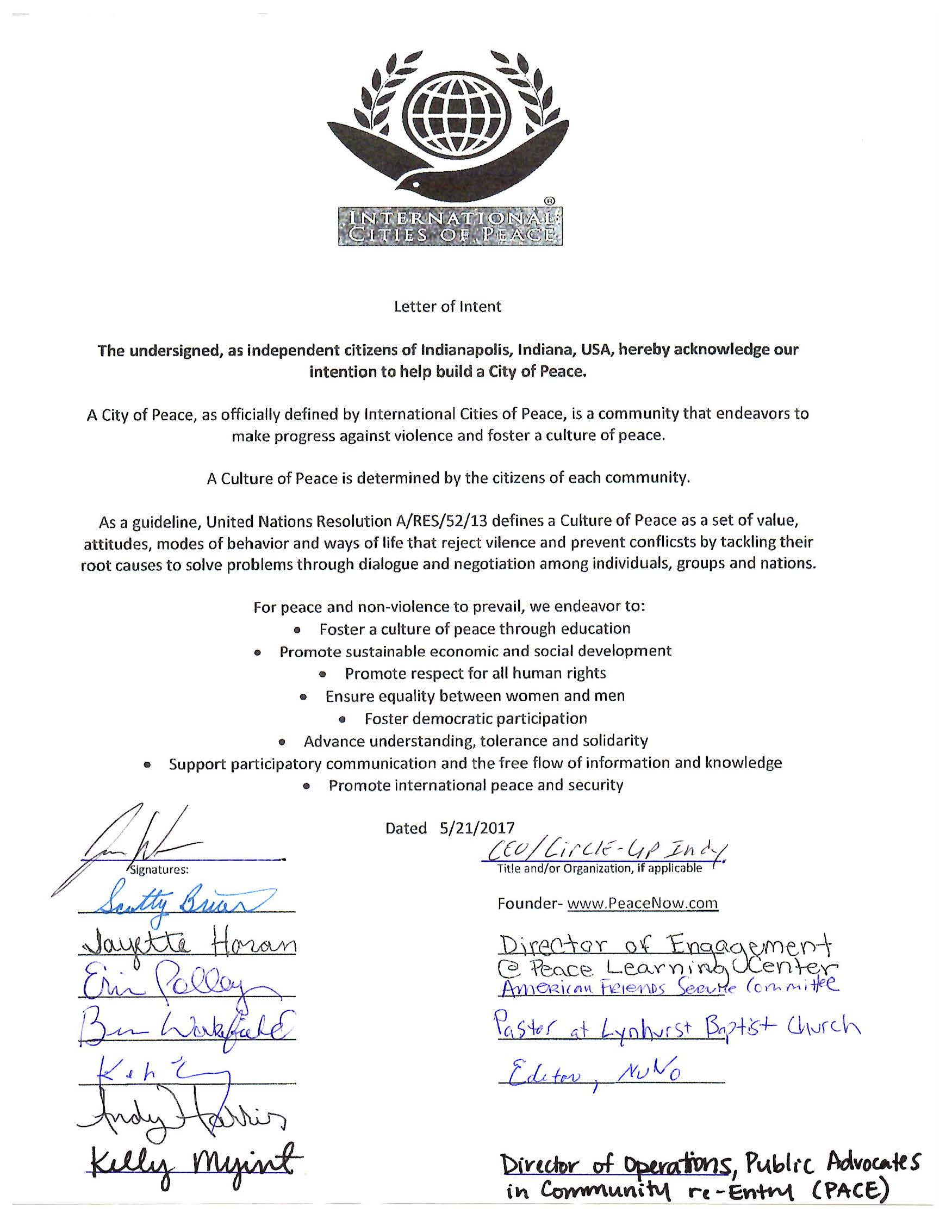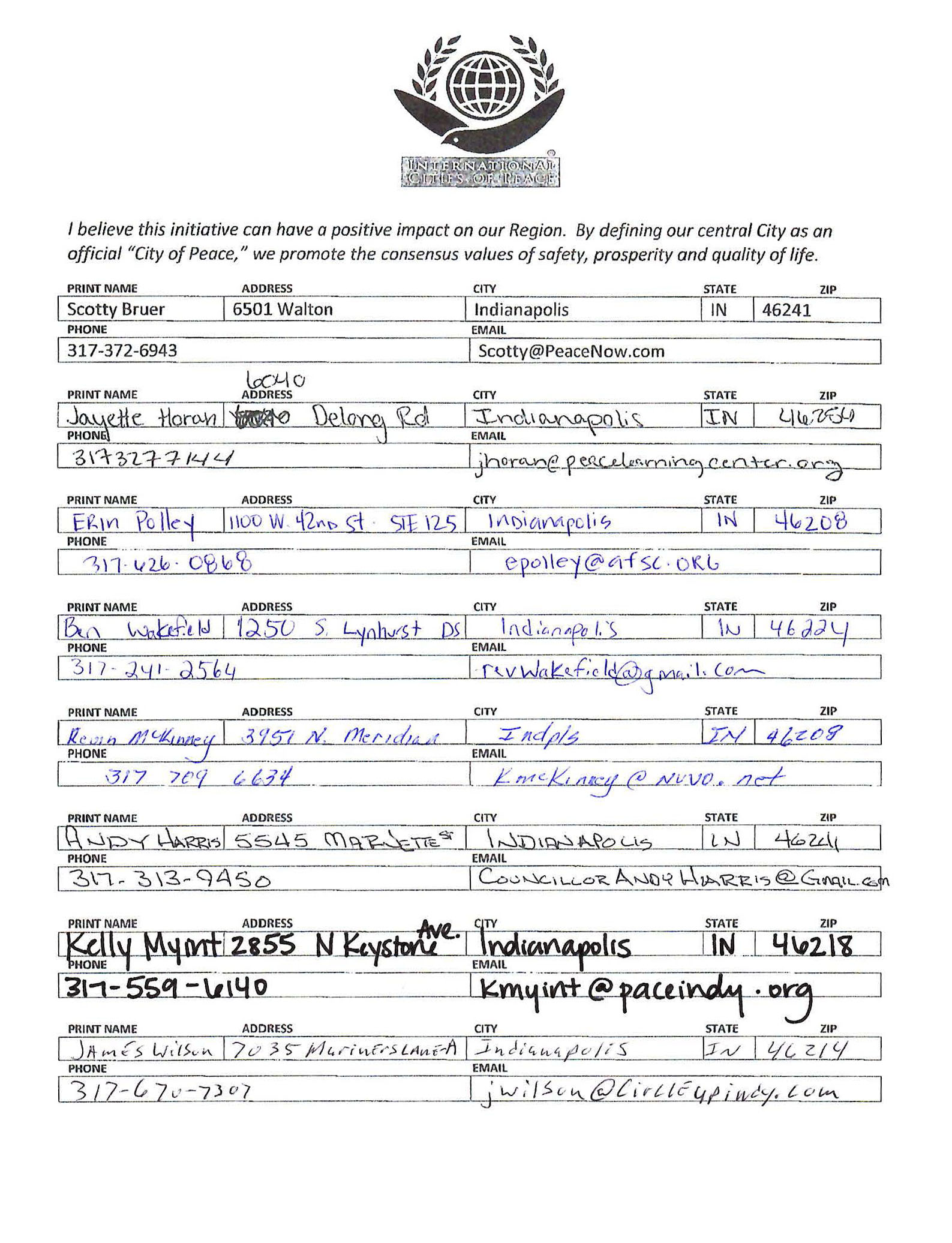 ---
ABOUT THE LIAISON
Scotty Bruer is the founder and executive director of PeaceNow.com.  A not for profit with the mission of gathering One Billion Signatures supporting the creation of Departments of Peace within all government.  And the creation of a US National Peace Day holiday.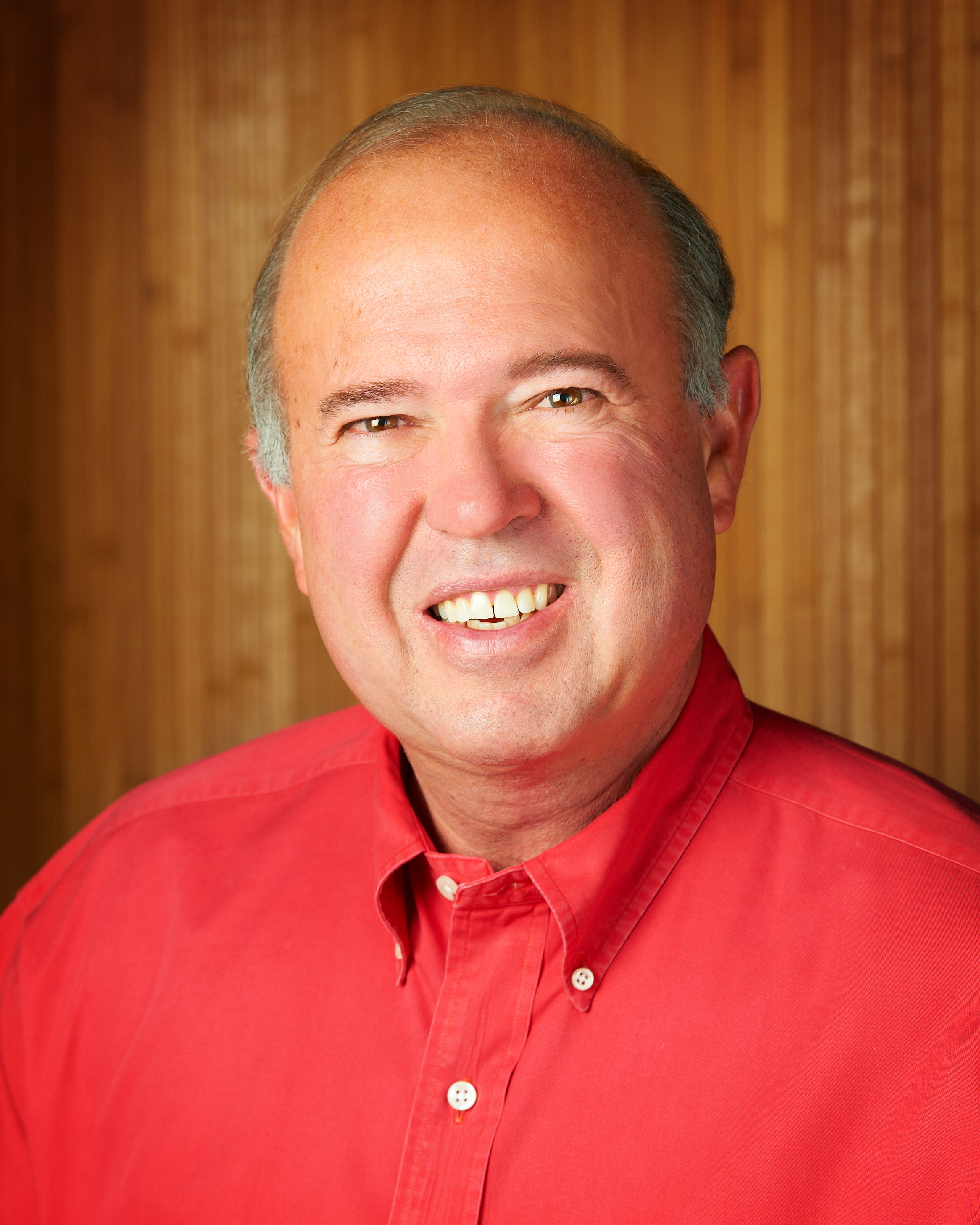 Scotty organized the Los Angeles International City of Peace effort in 2014 and the Indianapolis City of Peace effort in 2019.  Both cities adopted Peace Resolutions.   Scotty is a member of the Rotarian Action Group for Peace.  He is an advisor for Defend International. And has spoken at various peace events in Korea, India, Los Angeles, Indianapolis and authored "The Best 10 Years of your Life".
---
CONTACT INFORMATION
To contact or support this initiative:
Committee Chair: Scotty Bruer
317-372-6943
---
ABOUT INDIANAPOLIS, INDIANA, U.S.A. (from Wikipedia)

Indianapolis, often shortened to Indy, is the state capital and most populous city of the U.S. state of Indiana and the seat of Marion County. According to 2017 estimates from the U.S. Census Bureau, the consolidated population of Indianapolis and Marion County was 872,680. The "balance" population, which excludes semi-autonomous municipalities in Marion County, was 863,002. It is the 17th most populous city in the U.S. The Indianapolis metropolitan area is the 34th most populous metropolitan statistical area in the U.S., with 2,028,614 residents.[15] Its combined statistical area ranks 27th, with a population of 2,411,086. Indianapolis covers 368 square miles (950 km2), making it the 16th largest city by land area in the U.S.

Indigenous peoples inhabited the area dating to approximately 2000 BC. In 1818, the Delaware relinquished their tribal lands in the Treaty of St. Mary's. In 1821, Indianapolis was founded as a planned city for the new seat of Indiana's state government. The city was platted by Alexander Ralston and Elias Pym Fordham on a 1-square-mile (2.6 km2) grid next to the White River. Completion of the National and Michigan roads and arrival of rail later solidified the city's position as a manufacturing and transportation hub. Two of the city's nicknames reflect its historical ties to transportation—the "Crossroads of America" and "Railroad City". Since the 1970 city-county consolidation, known as Unigov, local government administration operates under the direction of an elected 25-member city-county council headed by the mayor.
Indianapolis anchors the 27th largest economic region in the U.S., based primarily on the sectors of finance and insurance, manufacturing, professional and business services, education and health care, government, and wholesale trade. The city has notable niche markets in amateur sports and auto racing. The Fortune 500 companies of Anthem, Eli Lilly and Company, and Simon Property Group are headquartered in Indianapolis.[23] The city has hosted many international multi-sport events, such as the 1987 Pan American Games and 2001 World Police and Fire Games, but is perhaps best known for annually hosting the world's largest single-day sporting event, the Indianapolis 500.
Note: If information or photos used here are copyrighted, please contact us and we will immediately delete the copyrighted material.