The Global Learning Trust is making a positive impact in Pakistan and throughout the world. Here is a conference on Gender Empowerment, one of the many concerns this City of Peace group addresses.
Islamabad, Pakistan: City of Peace
Welcome to Ambassador Rubina H. ALi and her colleagues of the Global Learning Trust as they establish Islamabad, Pakistan as a City of Peace. The organization to foster services and activities that will encourage healthy connections among different stakeholders both domestically and globally.
Note: Introduction page with information primarily at the time of joining International Cities of Peace. For updates, please contact the liaison.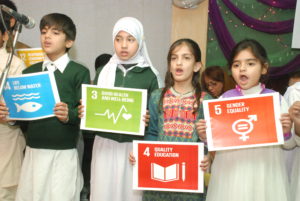 The first school in Pakistan to adopt the U.N. Sustainable Development Goals with Federal and Provential Ministers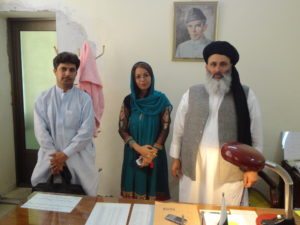 Signing of Memorandum of Understanding with Minister of Labor
---
ABOUT THE GLOBAL LEARNING TRUST
Established in 2005, the Global Learning Trust (GLT) is non-profit organization. GLT is a multidisciplinary-NGO/Trust which started its operations in Gawadar and later on expanded its operations with permanent offices in Islamabad (Head Office), Quetta, Gawadar, Pasni, Musa Khel, Lora Lai, Qila Saifullah, & Dalbandin (Balochistan)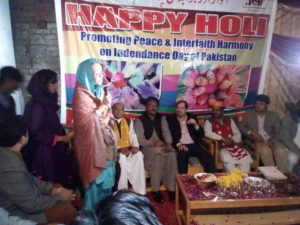 Interfaith harmony – Holi event in Rawalpindi
GLT aims to act as a bridge between traditional and modern systems of governance and society. GLT's effectiveness in managing complex programs and our collaborations with an international network of partners allow us to work in a variety of sectors. GLT is active in provision of services in the following sectors:
1. Quality Education
2. Health/Clean Water
3. Global Peace and Justice
4. Gender Equality
5. No Poverty and Child Labor Law
6. Agriculture – On Land and Below Water
7. Environment – Clean Energy and Climate Action
8. Small Medium Enterprise (SME)
9. Community Development
10. Research and Innovation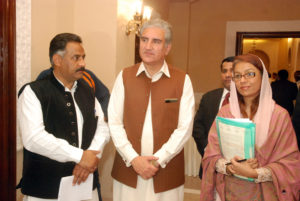 Opposition leaders meeting on the Agriculture Charter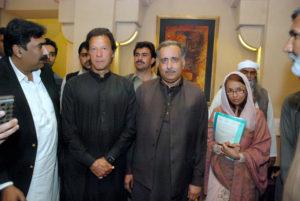 GLT is also focused on social transformation through its work on peace and interfaith harmony under peace, interfaith harmony and prosperity wing at district level, tribal issues, federal government projects like Benazir Income Support Program/Navttec, Afghan Refugees special projects under SAFRON Ministry/UNHCR, incorporates youth initiatives under youth wing for city government, women empowerment, gender and social mobilization under farmers association as crosscutting themes in all its work.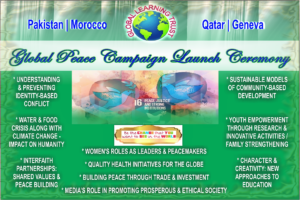 Peace walk in front of Press Club
---
VISION
Our Vision is to foster services and activities that will encourage healthy connections among different stakeholders both domestically and globally.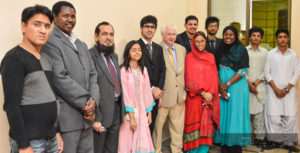 London Institute Orientation
---
MISSION
Our mission is to help build a vibrant community by providing accessible, Educational and Health Programs in an area that can enhance the quality of life for global citizens. We would foster services and activities that will encourage connections among neighbors and inspire civic involvement. Our Mission is to meet the academic, health, cultural and individual needs of global citizens in order to prepare them to make a meaningful contribution to a society. The goals embodied in this mission statement are only enhanced by striving towards the United Nations Sustainable Development Goals (SDG) of providing, quality, safe, healthy and disciplined life.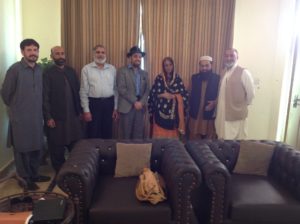 Seven political parties on GLT platform (APML, Awami Raaj, PTI, JUI, PPP, PML-N, and PML)
---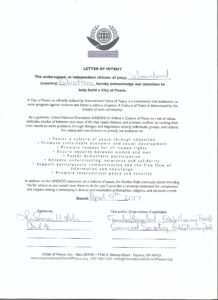 Letter of Intent
---
OBJECTIVES (mapped to the U.N. 17 Sustainable Development Goals)
NO POVERTY/NO HUNGER AND CHILD LABOR LAW
"Nutrition, Food Security and Labor Law Policies"
QUALITY HEALTH/CLEAN WATER
"Water Crisis, Sanitation and Hygiene/Community Health Worker Training"
QUALITY EDUCATION
"Early Childhood Education/Adolescent Education/Adult Literacy"
GENDER EQUALITY
"Women Leadership, Entrepreneurship and Peace Advocacy"
ENVIRONMENT
"Renewable/Alternate Energy and Climate Change Effects"
SMALL AND MEDIUM ENTERPRISE
"Entrepreneurship and Global Human Development"
RESEARCH/INNOVATION PROJECTS – INDUSTRY INNOVATION INFRASTRUCTURE
"Infrastructure and Industries"
COMMUNITY DEVELOPMENT – SUSTAINABLE CITIES
"Sustainable Cities and Communities"
AGRICULTURE: LIFE ON LAND AND LIFE BELOW WATER
"Farmers and Fisheries Training"
GLOBAL PEACE AND JUSTICE
"Youth & Peace Activity Centers"
---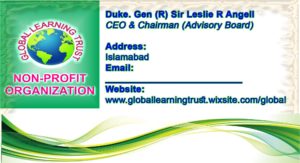 LIST OF PROJECTS
1. Vocational Training's (Community Space)
2. Adult / Adolescent Literacy (Adult = Community Space , Adolescent = Construction)
3. Community Health Worker/Paramedical/Awareness Camps Training(Community Space)
4. E-Health Units 5. Trauma Centers
6. Mother & Child Care (MNCH)
7. Crisis Management, Conflict Resolution & Core Humanitarian Principles Training
8. Emergency Preparedness
9. Peace Education
10. Water, Sanitation & Hygiene (WASH)
11. Farmers Training(Community Space)
12. Technical Center
13. Training for Entrepreneurship
14. Women Empowerment, Leadership & Labor Law Policies Awareness Training ( Community Space)
15. Low Income Housing Society
16. Research Center / TB, AIDS & HEPATITIS
17. Renewable energy/solar panels for agriculture and homes
18. Global Peace Conf – Pakistan/Morroco/Qatar/Geneva
19. International Youth Activities
20. Cement Factory
21. Water and Sanitation
22. Water Removal
23. Cold Storage
24. Peace University
25. Peace Radio
26. Minerals Lab
27. Minerals Processing
28. Fisheries
29. Processing Plants & Vegetables
30. Value Added Products
31. Oil Drilling and Refining
32. Gemstones and Processing Unit
33. Climate Change
34. 20 MW and Up (Solar Energy)
35. Children's Education
36. Disaster Center
37. Water Filtration Plant
38. Farmers Training & Technical Center
39. Land Deforestation / Climate Change
40. Research Center (Minerals/Mining)
41. Research Center (Marine)
42. Research Center (Agriculture/Live Stock, Dairy and Fisheries)
43. Sustainable Food & Nutrition Security
44. Food & Nutrition Security
45. Income Generating Activities Regarding Agriculture and Livestock
46. Vocational Training for Youth
47. Cultural Diversity
48. Use of Mobile to improve Access to Water & Sanitation Services
49. Supporting Independent Journalism & Innovation
50. Youth Engagement in Efficient Peace Building for Violent Extremism
51. Improvement of Labor Laws through Legislation
52. Sustainable Peace Promotion and Social Harmony
53. Durable Agriculture Practices & School Feeding Programs
54. Global Water Crisis with Energy Efficient Technologies
55.Youth development project
56. Gwadar development plan
57. Implications for power in Balochistan
58. Renewable energy projects(clean Energy projects)
59. Water desalination project
60. Low cost desalination project
61. Dates processing project (Turbat, Balochistan)
62. Renewable Energy through solar means
63. Smokeless stoves
64. Resetting IDP'S
65. Solar farms
66. Sustainable fish farming project
67. Provision of dehydration plants
68. Freezing plants for fruits and vegetables
69. Forest Regrowth
70. Transportation system for containers and refrigeration units
71. Development of sustainable irrigation and pumping station
72. Desertification issues and planting programs
73. Adolescent Girls education
74. Road side stations
75. Emergency Center along CPEC
76. Regional planning and infrastructure
77. Provincial procurement's
78. Complete Equipment supply
79. Modernization of Shipping Ports and engineering worksly
80. Windmill Projects – Energy
81. Railway Projects – Logistics and Tunnels
82. Hospitals and Nursing school with Nursing Care
83. Birthing Stations and Nutrition Centers
84. Health providers Training
85. Integrated Health Care System – Islamabad
86. Role of Community Mobilization in Health Care Delivery
87. Hepatitis Control Program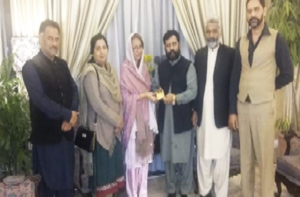 ---
ABOUT RUBINA H. ALI
As a social sector development specialist my duty is to provide services and material assistance to the society. My mission is to organize systems of social services and institutions, which are design to aid individual and groups to attain satisfying standards of life. As a strategic planner, project manager, including strategic vision, field team leadership, development and implementation of work plans, overseeing operational budgets, performance monitoring plans, liaising with the mission, government officials, donors, investors and partner organizations, identifying and mitigating program risks, and ensuring achievement of project results and objectives to improve access to finance, promote investment, develop social sector and encourage economic growth.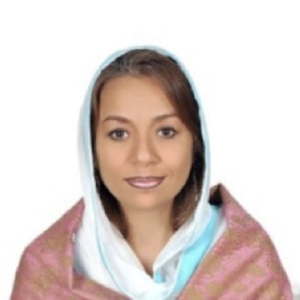 My expertise include 32 years of progressively responsible international development experience in managing and implementing large financial sector, social sector and/or private sector development programs as well as project director of multinational technical assistance teams for donor-funded projects of similar magnitude and complexity, particularly in transitional, conflict, or post-conflict countries and our services include expansion of financial services, regulatory strengthening, access to finance, investment promotion, private and social sector development working directly with host country ministries, financial systems, and direct assistance implementation mechanisms.
Ambassador Rubina Ali at a GLT orientation.
I have strong track record in meeting deliverable and deadlines, ability to interact regularly and professionally with senior host-government counterparts on policy and strategic planning issues, to work collaboratively with other contractors and teams implementing donor-funded programs as well as investment programs including activities in different sectors such as infrastructure and democracy/governance to effectively deal with and resolve conflict. As a founding president of NGO/Trust in USA and Pakistan worked on many social sector projects of Balochistan and Pakistan government to develop human resource through technical and vocational centers training approximately 55000 youth and adults, quality education through schools ECHD/Primary/Middle/High and institute, quality health through government District Health Quarter hospitals governance/monitoring, nursing/para medical schools and clinics, peace advocacy/interfaith harmony, Agriculture center for value added products, latest technology, climate change, renewable energy and Business technical center to promote small enterprises, Industry Infrastructure and global marketing.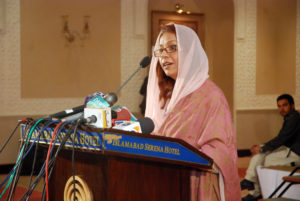 Worked on awareness of youth violence and women violence extremism. Curriculum delivery, policy and procedures for education institutes are also part of our organizations work. Managed and operated many health facilities, tourism, insurance, accounting, audit and tax firms for individual, corporate and estate planning. Seminars and workshops on various topics as well as Federal Business Loans (USA) SBA technical assistance for the clients.
CONTACT
Www.globalpeacecampaign.wixsite.com/glt9
www.Peaceinternational-glt.blogspot.com
Globallearningtrustpakistan@gmail.com
DOB: August 22nd 1968
0333-999-1065
---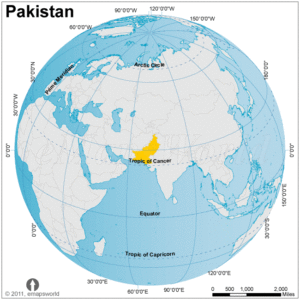 ABOUT ISLAMABAD, PAKISTAN (from Wikipedia)
Islamabad is the capital city of Pakistan located within the federal Islamabad Capital Territory. With a population of two million, it is the 10th largest city of Pakistan, while the larger Islamabad-Rawalpindi metropolitan area is the third largest in Pakistan with a population exceeding five million. The city is the political seat of Pakistan and is administered by the Islamabad Metropolitan Corporation, supported by the Capital Development Authority (CDA).
Islamabad is located in the Pothohar Plateau in the northeastern part of the country, between Rawalpindi District and the Margalla Hills National Park to the north. The region has historically been a part of the crossroads of Punjab and Khyber Pakhtunkhwa with the Margalla Pass acting as the gateway between the two regions.
Islamabad was built during the 1960s to replace Karachi as Pakistan's capital. The city's master-plan divides the city into eight zones, including administrative, diplomatic enclave, residential areas, educational sectors, industrial sectors, commercial areas, and rural and green areas. The city is known for the presence of several parks and forests, including the Margalla Hills National Park and Shakarparian Park. The city is home several landmarks, including the Faisal Mosque, the largest mosque in South Asia[9] and the fourth largest in the world. Other landmarks include the Pakistan's National Monument and Democracy Square.
Islamabad is a gamma+ world city; it is categorised as very high on the Human Development Index, the highest in the country. The city has the highest cost of living in Pakistan, and its population is dominated by middle and upper middle class citizens. The city is home to sixteen universities, including the Quaid-e-Azam University and NUST. The city is one of the safest in Pakistan, and has an expansive surveillance system with 1,900 CCTV cameras.
 Note: If information or photos used here are copyrighted, please contact us and we will immediately delete the copyrighted material.