Jos, Jos Plateau, Nigeria: City of Peace
We welcome Dr. Amedu Monday Amedu, President, YELI International, who along with colleagues has established the town of Jos in the Jos Plateau of Nigeria as an International City of Peace.  The Youth Education and Leadership Initiative formed out of a pressing desire to rescue a succeeding generation of the human person from education related problems, environmental and leadership challenges
Note: Introduction page with information primarily at the time of joining International Cities of Peace. For updates, please contact the liaison.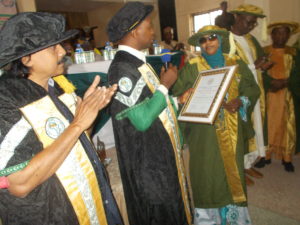 YOUTH EDUCATION AND LEADERSHIP INITIATIVE (YELI)
…Promoting Reading Culture for Self-Discovery, Changing Leadership for Peace, Youth and Socio- Integral Development.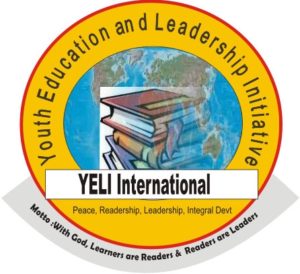 ---
YELI PROJECT
Youth Education and Leadership Initiative (YELI) is a Non-profit and Non-Governmental organisation formed out of a pressing desire to rescue a succeeding generation of the human person from education related problems, environmental and leadership challenges. The project promotes universal basic education projects in primary and secondary schools to reduce ignorance and illiteracy among the youth in and out of schools.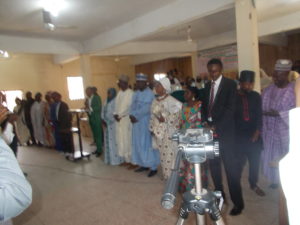 We are contributing to integral and intellectual development through effective leadership building, environmental protection activities and institution of intensive reading culture in the society for poverty reduction and building peace and harmony among youth in the World, Nigeria and Africa in particular. YELI is a ten-man board of advisory youth development and growth focused organisation registered with the Corporate Affairs Commission (CAC) No CAC/IT/No 41511, and working with both Christian and Muslim youth in and out of schools.
---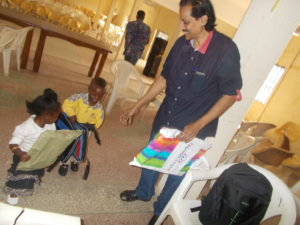 VISION
Towards promoting reading culture and engaging youth and leaders in interactions on best practices to reduce ignorance, illiteracy, environmental degradation, leadership ineffectiveness and poverty, to increase young peoples' access to developing self, building positive attitude to find opportunity to train and acquire life-skills.
---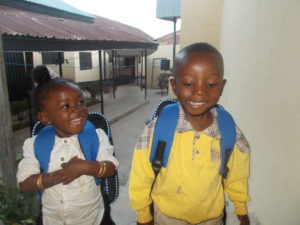 THE MANDATE
The project is designed with the mandate to expand learning capacity of young people in primary and secondary schools so they are able to build confidence in essay writing, self expression, effective communication of written words and to find accurate ways to access the ability to form words creatively so as to have a better livelihood.
We are also committed to building a stronger leadership process in Nigeria through youth capacity building in democracy, environmental protection and peace building activities.
---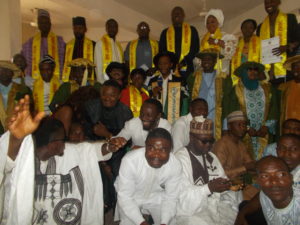 OUR AIMS IN YELI
– We aim to change the face of leadership for youth and integral development of the society.
– We aim to connect youth to various educational scholarship opportunities in school fees, books, uniforms, math sets, pens, nutritional food suppliments, school bags, sandals and healthcare needs.
– We aim to offer effective access to the internet for sustained reading, research and capacity building training vocationally to the youth and other vulnerable groups.
– We aim to provide free peace, election, environmental protection and human rights education to youth in and out of schools so they are able to advocate for its success in their various homes and communities.
OBJECTIVES OF YELI'S LEADERSHIP PROJECT
• To build the capacity of youth in and out of schools in peace, election and human rights activities through education and training, so they are able to intervene in ensuring successful election in Nigeria
• To enable the installation of mindful leaders that are practical in public service delivery and promotion of basic human rights of young people
• To entrench principles that promote value reorientation as basis for good governance, free and just society
• To introduce sanity culture in leadership at all levels through education, training and sustained advocacy interventions
• To eliminate election related violence through youth mobilization, training and empowerment
• To use media and other publicity means as tool for information dissemination for genuine peace and harmonious co-existence among youth and others
• To enhance and promote good leadership qualities in youth and other persons within project coverage
---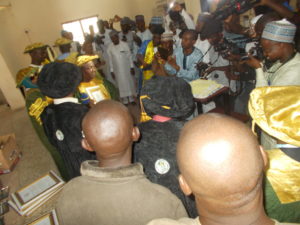 GENERAL OBJECTIVES OF YOUTH EDUCATION AND LEADERSHIP INITIATIVE (YELI)
1. To educate the youth about their human rights and ensure economic development in all sphere.
2. To promote reading culture for self-discovery and change leadership for integral development.
3. To assist the less-privileged children (orphans) and empower the youth with their respective talents.
4. To collaborate with stakeholders groups in advancing career enlightenment and development of youth.
5. To promote modeling and mentoring as tools of career development of young people/youth.
6. To assist indigent youth in pursuit of career across the country with scholarship grants, and award of prizes, certificates and positions to performing leaders.
7. To promote vocational training, media and advocacy program/sanitary health and environmental protection activities.
8. To promote peaceful co-existence and harmonious relationship among diverse religions/ethnic groups.
9. To support due process, ensure respect for the rule of law, and promote zero tolerance on corruption among youth and leaders.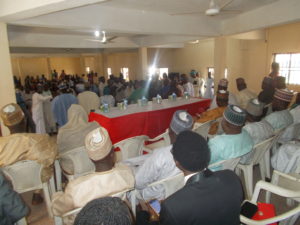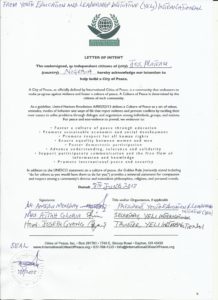 LETTER OF INTENT
---
ABOUT THE LIAISON
"My Sole Ideology" by Dr Amedu Monday Amedu

I am a writer, a research and reading culture promoter; a religious leader, a youth and leadership developer; a peace and human rights activist and a social worker who is not on any company, individual or government organization's pay-roll. I have respect for every man's own religious belief, faith and practice irrespective of our differences and commonalities.
I believe all human beings are equal and everyone is important! I am still studying in the University of Politics of sanity, credibility, transparency, accountability and people-centered democracy. Corruption, mismanagement or inappropriate use of powers to downtrodden the poor for the benefit of self must be discontinued in our leadership system and procedure of governance.
That is the way-forward for sound political transformation that can create better society.
MY PROFILE AT A GLANCE
Most Rev. Dr. Amedu Monday Amedu, DEd, DD, is a Professor of Theology for Yeshua International School of Theology Nigeria/Africa and a Change Ambassador for Peace and Humanity (CAPH).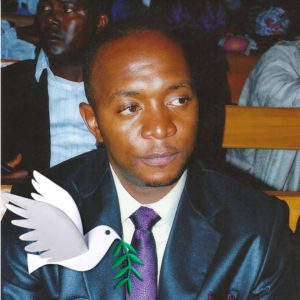 He is no doubt a young man of many talents and skills; a dedicated Man of God with Yeshua International Worldwide Network of Churches and ministries, an environmental protection advocate, a goodwill ambassador, a prolific writer, an ardent reader, and a promoter of reading culture and leadership change projects in Nigeria and Africa. He is also, a passionate humanitarian, a public speaker, a youth developer and a human rights educator.
According to Dr Amedu, godly education is the only way out of ignorance, illiteracy and poverty; where man is able to acquire divine skills and insights for coping with life's events and challenges, as well as striving to live a better legacy behind for the future generation.
Amedu Monday Amedu is the President and Founder of Youth Education and Leadership Initiative (YELI) and has received several awards from local and international organisations, schools and universities across the globe. I believe all human beings are equal, and I do have respect for every man's religious belief and practice.
Change begins with you and me… however, to make change happen, We must be ready to start doing what works well for both ourselves and our nations. "We will always get the same results if we always do what we always did." The time for a change of bearing is now.
Let's do something different this time for our youth education, environmental protection and the transformation of our leadership culture in Nigeria and Africa.
May the Lord go with you and keep you safe as you seek to do His will everyday. Peace be with you now and always in Jesus Mighty Name, Amen! ·
---
CONTACT INFORMATION
Dr Amedu Monday Amedu
President, YELI International
No 22B, Inside Jenvak, Tudun Wada Park Jos Plateau Nigeria
Phones:
08098147740, 07036108592 and 08037451705
Website:
www.yeliprojects.org  
Email
:
writeyeli@gmail.com
---
ABOUT JOS, JOS PLATEAU, NIGERIA (from Wikipedia)

Jos is a city in the Middle Belt of Nigeria. The city has a population of about 900,000 residents based on the 2006 census.[1] Popularly called "J-town", it is the administrative capital of Plateau State.
The city is located on the Jos Plateau at an elevation of about 1,238 metres or 4,062 feet high above sea level. During British colonial rule, Jos was an important centre for tin mining. In recent years it has suffered violent religious clashes between its Muslim and Christian populations in 2001, 2008, 2010, and 2011.
Visitors to the city will notice the massive road projects embarked on by the state government. The city boundaries have extended into the town of Bukuru to form the Jos-Bukuru metropolis. The city is home to the University of Jos (founded in 1975), St Luke's Cathedral, an airport and a railway station. Jos is served by several teaching hospitals including Bingham University Teaching Hospital and Jos University Teaching Hospital (JUTH), a federal government-funded referral hospital.[citation needed] The Nigerian College of Accountancy, with over 3,000 students in 2011, is based in the Dogon-Dutse area of Jos.
The National Museum in Jos was founded in 1952 by Bernard Fagg, and was recognized as one of the best in the country. It has unfortunately been left to fall to ruin as is the case with most of the cultural establishments in Nigeria. The Pottery Hall is a museum that has an exceptional collection of finely crafted pottery from all over Nigeria and boasts some fine specimens of Nok terracotta heads and artifacts dating from 500 BC to AD 200.
It also incorporates the Museum of Traditional Nigerian Architecture with life-size replicas of a variety of buildings, from the walls of Kano and the Mosque at Zaria to a Tiv village. Articles of interest from colonial times relating to the railway and tin mining can also be found on display. A School for Museum Technicians is attached to the museum, established with the help of UNESCO. The Jos Museum is also located beside the zoo.
Note: If information or photos used here are copyrighted, please contact us and we will immediately delete the copyrighted material.