Juru Refugee Camp, Uganda: International City of Peace

The first registerd Refugee City of Peace is Juru, one of the three zones of the Nakivale Refugee Settlement, which has been in existence since 1958. Its current history goes back five decades. Many refugee camps have become cities themselves, though without the infrastructure to provide for the welfare of its temporary, and sometimes permanent residents.
We welcome Paulin MUZALIWA, who founded UNIDOS as a Social Innovation Center in Juru. UNIDOS is a successful example of how refugees are organizing, even with the dire conditions of the camp, to address social, health, and educational needs. UNIDOS is a free and creative space where young refugees can learn and invest in themselves and share ideas in other to create their own opportunities.
Note: Introduction page with information primarily at the time of joining International Cities of Peace. For updates, please contact the liaison.
---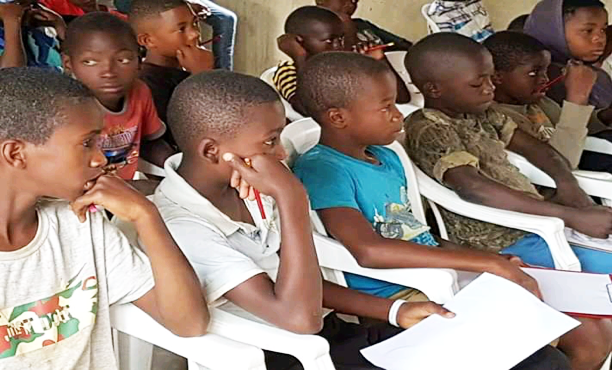 VISION
Using entrepreneurial skills to create a self-reliant community that can effectively socialize with others, relate with different communities, keep peace and unity.
---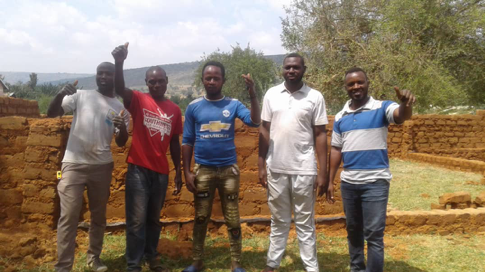 Juru City of Peace Team
These are people who are committed to spread and mobilize young refugees from different backgrounds about peace building trough short movies and theatre not only in Juru but also in Nakivale refugee settlement camp. They were among the first promotion of scholars who learnt entrepreneurship at UNIDOS and came up with different project to impact our communities like poultry project, bee keeping project, agribusiness, soap making project. Behind is our youth focal point that is under building where we will be conducting our training, events and workshop.
MISSION
Promoting, enabling and facilitating inclusive entrepreneurial activities which empower families and youth academically, socially, welfare, and health-culture in order to inspire them to take on leadership roles in their communities and develop entrepreneurial skills able to create jobs through their skills, talents and knowledge.
---
PEACE STATEMENT AND THE REFUGEE SITUATION IN JURU
Nakivale one of the biggest camp in Uganda, hosts more than 110,000 people from different countries such as Congo, Somalia, Burundi, Ethiopia, and South Sudan. Due to this massif population, in 2016, the violence of people against people was increasing based on race, lack of caring, supports. The result was lack of personal understanding, commitment and misery.
As RONALD REAGAN said, " peace is not absence of conflict, it is the ability to handle conflict by peaceful means."
The above problems motivated us to bring these people together through different event related to peace building and non-violence communication and cross cultural dialogue, this inspired us to conceptualize Unidos Social Innovation Center as a focal point for all these communities to share ideas, learn and work together without speaking the same language.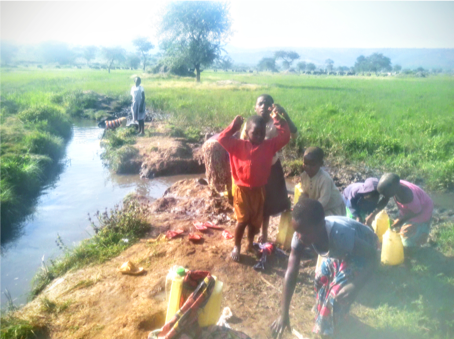 Through this solution we realized that the ideas of peace building consist of activities focusing among others on the social condition that foster violent conflict and capacity building,
Refugees may make important contribution to peace building as contributor to development of peace agreements and if they benefit from skills training and self-reliance
Juru is a sub camp where most of refugees rely on agriculture, education still a major problem as long as there are no schools; illiteracy is in higher level in refugee camp, we are trying our best as UNIDOS to eradicate illiteracy by giving at least basic education but we are lacking of materials resources to respond to this problem.
---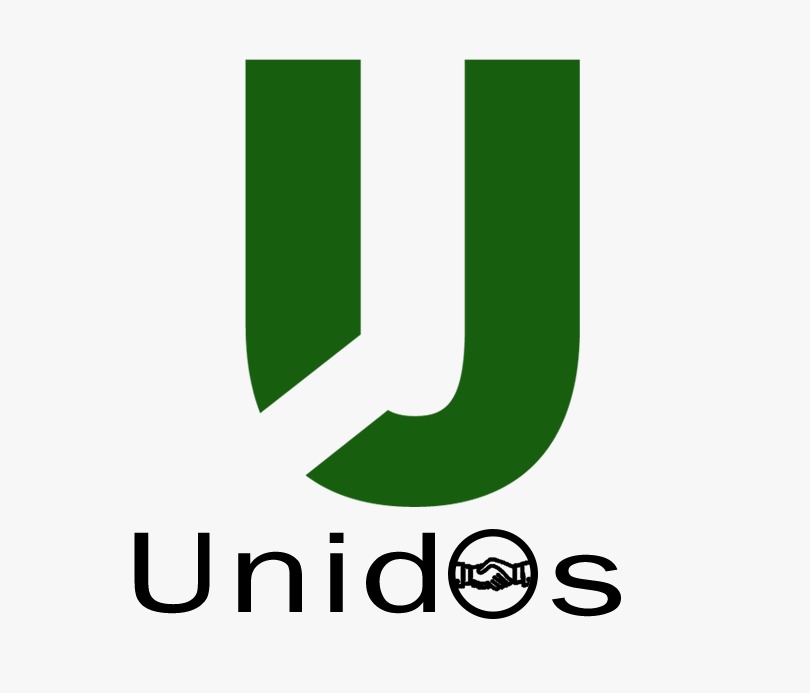 UNIDOS SOCIAL INNOVATION CENTER
Use what you have,
to do what you can
and start where you are!
UNIDOS is social innovation center that builds capacity and engages marginalized, at-risk youth, and transforms them into change makers who drive regional sustainable development and peace—regardless of the institutions that govern them. We seek to give job creating skills to those we work with rather than help with job seeking.
Project Objectives
We propose introducing at-risk and youth (both males and females), teens, to social entrepreneurship through a fellowship program. Sessions led by the youth fellows aim to empower other youth to advance pressing social issues, human rights, social and economic empowerment, while simultaneously driving job creation and economic growth. Through creating a network, the project also aims at connecting young activists across the region so they can collaborate on regional sustainable development and wellbeing today—not tomorrow.
---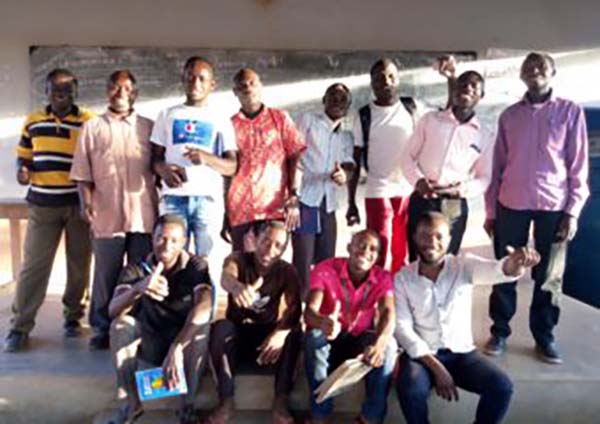 PROBLEM STATEMENT
Nakivale is home to 119,587 refugees, of which early 1/3 are unemployed and over 1/4 are entrepreneurs and only 20% are students.
It is important to note that locally based NGOS are located in only one (Zone) of Nakivale. The need is equally great elsewhere and problems are boiling up within the outlying settlement.
UNIDOS want to create a social Innovation Center so as to enhance and promote local young entrepreneurs by providing youth with basic skills. There is a higher rate of illiteracy, unemployment and poverty in this sample than in the general Nakivale population.
Nakivale has been a long-standing host to more than 100,000 refugees from Burundi, the Democratic Republic of Congo, Eritrea, Ethiopia, Rwanda, Somalia, Sudan, and South Sudan. Although some amenities have been made available, many refugees struggle to afford basic items and have serious issues integrating fully into the host community.
Many refugees consider the Nakivale settlement to be a state of limbo and as a result, put their lives on hold, waiting for their situation to change.
A key amenity that is lacking in Nakivale is education. According to UNHCR, "Many children and youth [in Nakivale] do not attend school due to high school fees for secondary school, overcrowding, and long travel distances to schools. For girls who drop out of school, early pregnancy and marriage is common… Lack of financial institutions in the settlement impedes refugees' ability to effectively manage money and save. According to Social Innovation Academy, a local NGO who has been working with refugees in Uganda since 2006, "Uganda has one of the highest youth unemployment rates in the world. An estimated 700,000 new entrants join the Ugandan labor market each year and compete for the only 12,000 available formal jobs.
---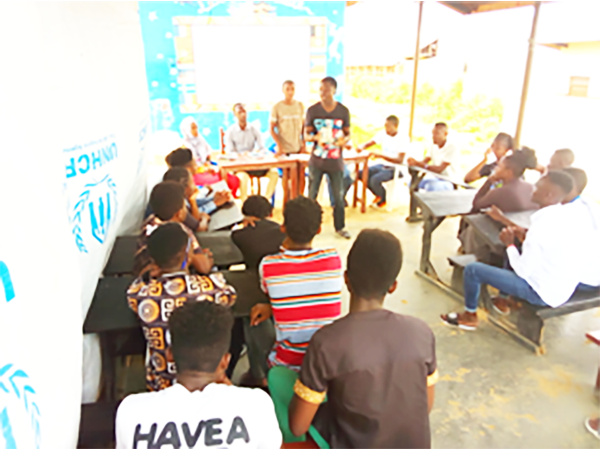 SOLUTION
The people of Isingiro pass through a very huge problem, this project will provide them with skills that will help create their own jobs and other opportunities that will reduce the rate of poverty, unemployment and dependence on others. This will allow youth to regain their own hopes long abandoned because of the struggles and pains struck in their lives both back in their countries of origins and here in the district of Isingiro (NAKIVALE REFUGEE SETTLEMENT).
JUSTIFICATION
Many initiatives around job readiness in the humanitarian sector focus on providing vocational skills and training to people living in poverty and challenging circumstances. A lot of energy is invested into violent and non-violent forms of activism to refugees, comparatively less energy and thought is given to the necessary development that must take place.
Through our conversations with youth activists, there appears to be a lack of clarity and strategy to address social and development issues. All the while interconnected issues such as climate change, food, water, and energy security, health, and education are not being addressed systematically. These issues are to lead to further joblessness, frustration and social fragmentation.
The feelings of frustration and marginalization begin to define the identity of so many youth leaving them with no accessible and viable alternative to channel their energies into creating constructive and innovative (rather than destructive) change. UNIDOS will stand on improving the quality of life for people (youth in particular) by providing them with skills that will help them create their own jobs and develop their communities.
---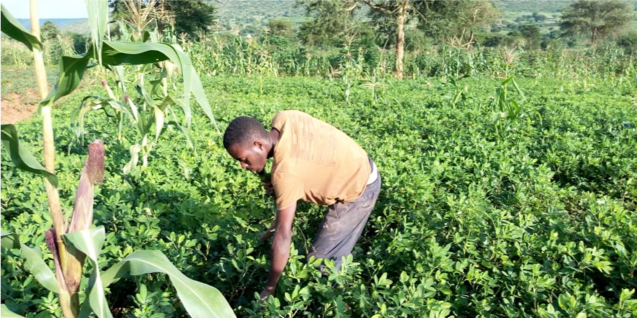 PROJECT OBJECTIVES
Peace building: Reducing and mitigating sectarian tensions and violence and conflict prevention through promoting key peace building and consolidation values such as mutual respect, inclusiveness, empathy, tolerance, cross-community engagement and heart based leadership.
PROJECT IMPACT
Youth Skills Development:
Social Entrepreneurship sessions, workshops, toolkits, and capacity building will develop several competencies to empower and transform youth into peaceful change makers who drive social-economic development—regardless of their skin colors, back grounds, religious affiliations and beliefs.
Greater Entrepreneurship and Innovation:
Fostering values-based, innovative business models that contribute to job creation, sustainable development and wellbeing.
Social Inclusion:
Harnessing the talent of marginalized and disaffected youth, building social cohesion, and creating a long-term foundation for them to engage in an active, innovative and developing society.
Community Engagement and Participation:
Using social entrepreneurship as a basis for increasing youth civic engagement and participation and amplifying the 'youth voice'. Empowering youth to play a participatory role and claim ownership over developmental affairs, while building peace and stability.
Ownership in the Future:
"Youth will learn to lead both from behind and from the frontlines" Through contributing to peace, stability, economic growth, and sustainable development, they will have a stake in the future they will inherit, today.( by Mahatma Gandhi and Martin Luther King).
---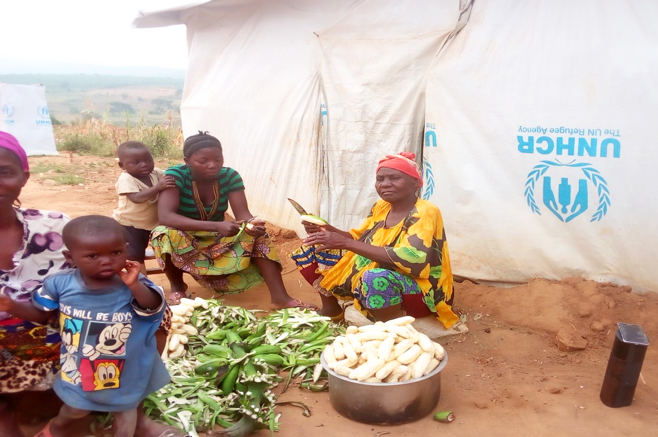 PROJECT ACTIVITIES
Youth participation on their governing boards Renting facilities for daycare, community meetings, special events, etc.
Conducting daily sessions on youth entrepreneurship (+ business startup training) and enhance the social innovation impact among communities.
Initiating the community to hold values on maintaining the SDGs(Social Development Goals)
Online and computer skills training
Allow people from diverse backgrounds to work side by side on common goals without speaking the same language.
Promote youth talents and help them channel their Opportunities by linking them to other big organizations
Vocational training skills
---
GRANT PROPOSAL
final edit UNIDOS

---
LETTER OF INTENT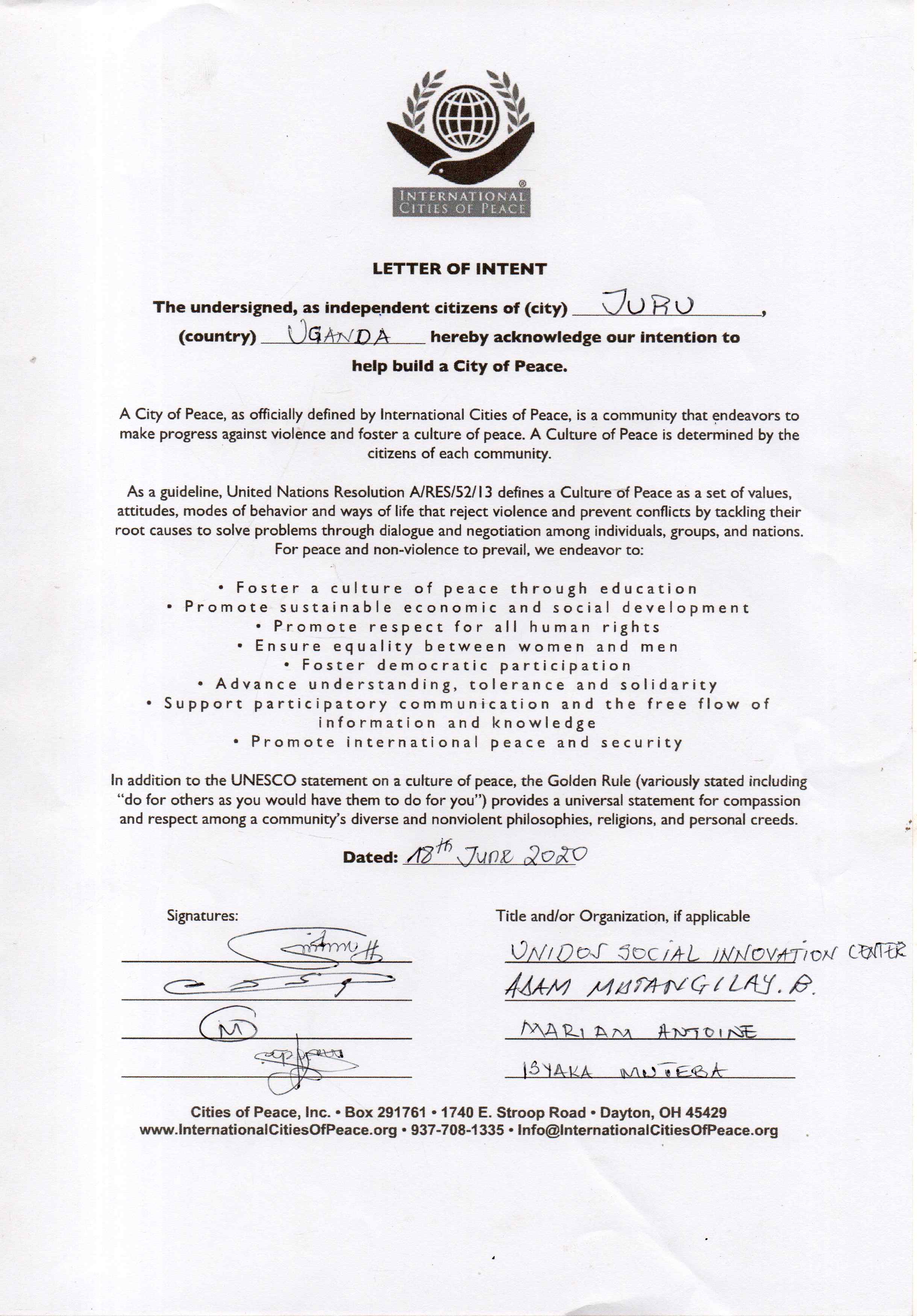 ---
ABOUT THE LIAISON
Paulin MUZALIWA was born and grew up in Democratic Republic of Congo (Congolese by nationality). In 2014, he completed his secondary studies and received a diploma in commercial and administrative section.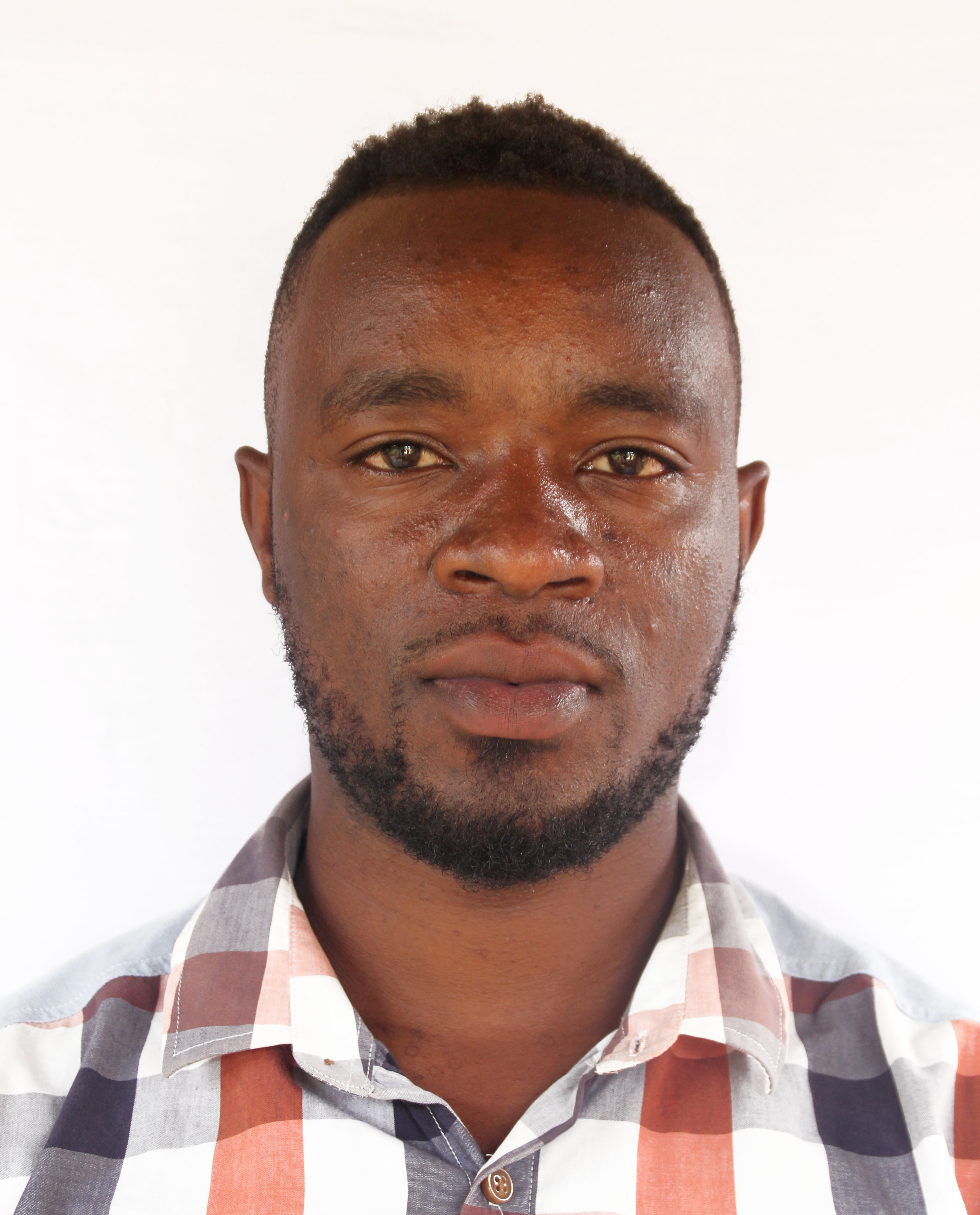 In 2017, Paulin hosted in Uganda as a refugee, and the same year he learned entrepreneurship at Idea for Africa. In 2018, after succeeding in bringing people from different backgrounds together, he founded UNIDOS as a free and creative space where young refugees can learn and invest in themselves and share ideas in other to create their own opportunities.
---
CONTACT INFORMATION
To contact or support this initiative:
ADDRESS: ISINGIRO DISTRICT/NAKIVALE REFUGEE SETTLEMENT-JURU SUB-BASE CAMP
CONTACT: +256(0) 794573211/788568211/794028649/755888237
Email : projectunidos@gmail.com
---
ABOUT JURU REFUGEE SETTLEMENT, UGANDA (from Wikipedia)

Juru is one of the three zones, along with Rubondo and Base Camp) in the Nakivale refugee settlement. Nakivale is located in Isingiro District in Southwest Uganda. The settlement hosts communities from Democratic Republic of Congo, Burundi, Somalia, Rwanda, Eritrea, and Ethiopia.
The number of refugees in the Nakivale settlement on March 31, 2014 was about 61,000, mainly from Congo-Kinshasa, Rwanda, Somalia and Burundi. There are also estimated to be about 35,000 Ugandans in its immediate vicinity who can access clean water, healthcare, education and other humanitarian assistance that the camp can provide.
Nakivale has been around since 1958 but has existed in its current form since 1960 and is a collaboration between various UN agencies, the Government of Uganda and various NGOs. The area amounts to 185 km² and is the eighth largest in the world. In 2014, the camp was divided into 79 villages spread over the three zones, including Rubondo, Base camp and Juru. Each city accommodates 800-1000 people. The settlers have the opportunity to dispose of over 50×100 meters of land with the goal of becoming self-sufficient. The Government of Uganda is responsible for the security of the refugees.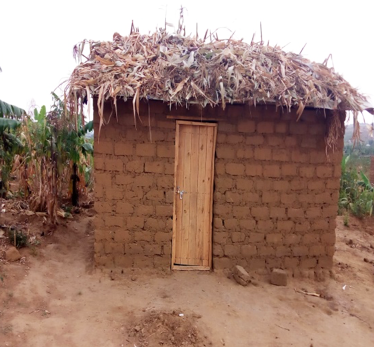 ---
DAILY SITUATIONS IN REFUGEE LIVELIHOOD
Uganda is a signatory to all principal international legal instruments for refugee's protection; the refugees act recognizes the right of refugees to work, to move freely within the country and to live in the local community. Within each settlement, land is allocated to each refugee household in order to facilitate refugee's economic independence through agricultural livelihoods.
REFUGEES IN NAKIVALE
Nakivale refugee settlement, located near the Tanzania border in Isingiro district, southern Uganda, currently host the largest number refugees in the country. Whilst refugees from diverse nationalities such as Somalia, Rwanda and Burundi, the Democratic Republic of Congo (DRC) constitute the majority of the settlement population, although the size of the settlement varies according to different sources, it is estimated at well beyond 100 square kilometers. This enormous area is divided into three administrative zones.
Each village zone is officially represented by selected members from the refugee population who from the settlement's three Refugee Welfare Councils. Refugees in Nakivale are granted access to free land to build their shelter and expected to use the rest for farming; however this gives a hard time to refugees given the reason to the lack of sufficient assistance, the land ends up being taken (seized) by the host communities/nationals who live around the settlement. Refugees in Juru have insufficient means of self-sustaining themselves which result in theft among youths. The major activity in Juru is Farming but the lack of agricultural support to refugees makes unproductive.
A plastic sheet is given to each refugee's family for shelter and refugees are the only responsible to build their own shelters, this is sad to see people who are destabilized to keep husttling even harder in their countries of asylum (axile). Refugee shelters are built into main ways at Juru which are Building using muddy bricks and poles or Building using a folded plastic sheet between poles ( as shown in the pictures above).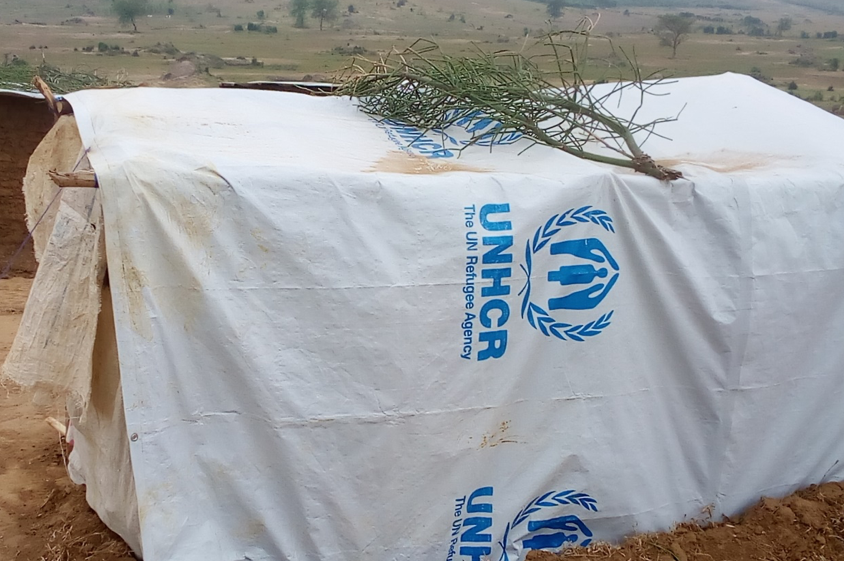 REFUGEE RATIONS IN JURU
Refugee in Juru live on farming, despite the insufficient food ration from the WFP(world food program) UNHCR, refugee practice agriculture to half sustain their families. Refugees grow foods such as vegetables (cabbages, spinach, etc.), cereals (beans, maize, etc.), and Bananas (MATOOKE).
As for the supported monthly ration, 8 kilograms of food is given to each family per family member for some refuges and as for others, a 22,000 Ugsh is given as a monthly ration.
EDUCATION IN NAKIVALE/JURU
1. Truth about education for children
The children education system in Nakivale/Juru is managed by the Windle Trust Uganda under UNICEF signatories. Children learn in sore conditions as there is a lack of enough schools within the settlements and the schools are situated on long distances (Far). It is sad to know how children struggle to access schools and other educational places.
2. Adult education
The educational system for adult is provided by private individuals and groups of people. Adults learn English from different English centres.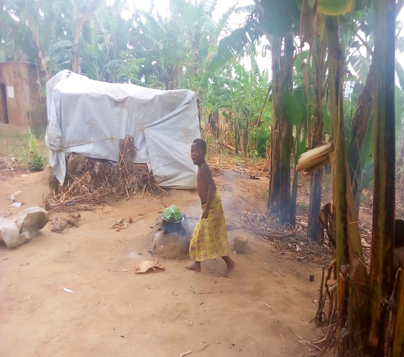 LIVELIHOOD CHALLENGES IN THE SETTLEMENTS
There are a number of challenges in the pursuit of the refugee's economic activities. A common problem identified in both settlements is decreasing land fertility due to over farming. Newer arrivals in particular tend to complain of receiving the least productive land. There is also a widespread complaints regarding the lack of sufficient food security tied to inadequate food rations, lack of adequate space and structures for longer-term food storage and water still a big issues to face in the camp.
Note: If information or photos used here are copyrighted, please contact us and we will immediately delete the copyrighted material.