Kitengela, Kenya: City of Peace
We welcome Peter Ongera and his colleagues who have established Kitengela,  Kenya as an International City of Peace. Peter is building an organization to promote peaceful coexistence among all tribes in Kitengela City while creating a well informed young generation that is challenged and invigorated by a deeper understanding an appreciation of cultural diversity, peace, and unity.
Note: Introduction page with information primarily at the time of joining International Cities of Peace. For updates, please contact the liaison.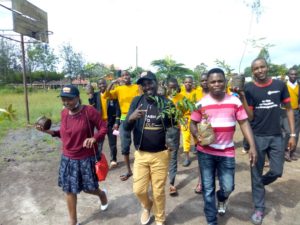 BACKGROUND
The repeal of section 2A of the Independence Constitution in 1991 rendered Kenya a Multi-Party State. The major challenge since then has been divisive tribal politics every election year. This has led to major tribal clashes the worst being the 2007/2008 P.E.V where over 200 Kenyans lost their lives and thousands others became homeless. The most recent elections of 2017 didn't have as much violence but were still marred by major tension in some parts of the city.
His excellency the President Uhuru Kenyatta and the Rt. Hon Railla Amollo Odinga the opposition leader came together on the 9th March, 2018 and put out a public gesture of a powerful handshake signalling peace and national unity. Among the conversations they envisioned would follow that handshake are such as this one o where young people come together to end tribalism and also achieve the basic tenets of the fabric of society that safeguards traditional and contemporary governance systems leading to a guarantee of peace, economic independence and sustainable development.
---
THE ORGANIZATION IS COMPOSED OF BRAND AMBASSADORS OF PEACE, ECONOMIC EMPOWERMENT, ERADICATING TRIBALISM WHILE PROMOTING CULTURE.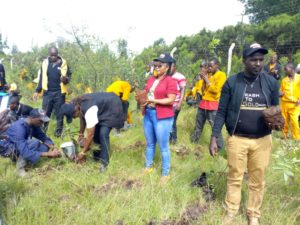 The organization is composed of brand ambassadors of peace, economic empowerment, eradicating tribalism while promoting culture.
---
VISION
Breaking the walls of tribalism and building bridges of peace.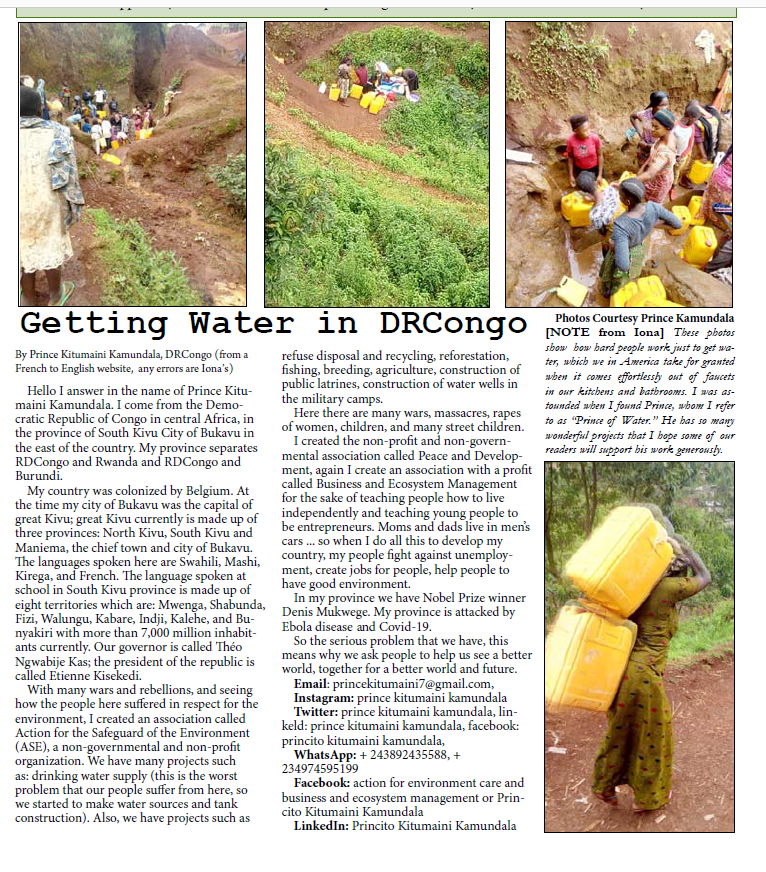 ---
MISSION
To promote peaceful coexistence among all tribes in Kitengela City while creating a well informed young generation that is challenged and invigorated by a deeper understanding an appreciation of cultural diversity, peace, and unity.
To create avenues of economic empowerment for the youth, enhance stability, promote self reliance, and produce focused role models for future generations
---
OBJECTIVES
• Promote, educate and increase  awareness on Peace and prosperity
• Build capacity for youth through exchange, training, peace forums and civic
education with a holistic perspective that includes Reconciliation, Mediation,
Negotiation, and Peace Building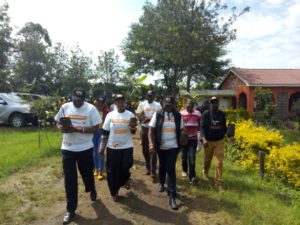 ---
PROBLEM STATEMENT
70% of Kenyans are under the age of 35. The unemployment rate in Kenya is currently at 60%. Divisive tribal politics affect the youth, mostly who are unemployed as they are easily influenced by changing political currents, ending up as victims of the tensions.
---
PROJECT GOAL
The building bridges project is targeted towards the aforementioned class of youths to train on the importance of peace, educate on the constitutional mandate, their constitutional rights and responsibilities and their duty to society. It also endeavours to economically empower and educate them, in a bid to make them independent, self-reliant and self- sustainable.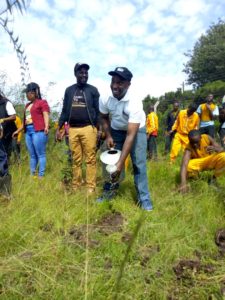 ---
IMPLEMENTATION METHODOLOGY
EXCHANGE PROGRAMMES
To send out members of a community to another community in a bid to raise awareness, foster reconciliation and plant seeds of peace and unity amongst the youth while promoting and embracing diversity and culture.
SPORTS
Holding sport tournaments as a way of promoting peace. The foundation intends to educate the youth on the need for a healthy and green environment. This will done by planting of trees and encouraging nurturing of the trees while discouraging activities that would lead to environmental degradation.
MEDICAL CAMPS
In a bid to promote a healthier younger generation, the organisation seeks to sensitize the youth on the importance of subscription to NHIF. The Foundation intends to hold monthly medical camps in different regions to sensitize the youth on ailments such as cancer, diabetes and other lifestyle diseases while partnering with relevant authorities to provide free medical services.
ADVOCACY
Training of T.o.Ts on conflict prevention and responses who will in turn train other community members in order to create a mushrooming effect for long term peace creation. These  individuals will be the peace ambassadors in the different regions they come from teaching and promoting the foundation's ideologies.
ECONOMIC EMPOWERMENT
Work with young people at the local levels in order to learn and assist in implementing economically empowering activities such as;
• Training on company formation/AGPO and application of tenders. Educate through relevant authorities on various income generating
agriculture.
• Educate and empower in partnership with relevant authorities the use and
importance of table banking amongst the young people for economic sustainability.
PARTNERSHIPS
Involve and partner and foster partnerships with all relevant authorities in a bid to achieveour objectives.
FINANCIAL SUSTAINABILITY
Our  peace building activities and intentions for youth empowerment shouldn't be hampered by lack of resources thus we commit to fundraise and seek financial sustainability diligently.
MEDIA
Forums on panels on peace by conversations around the country. This will include village barazzas, Annual Conferences, television and radio interviews and social media.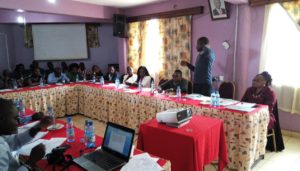 ---
ABOUT THE LIAISON   
Peter Ongera, the African editor of "Africa-The enslaved Continent", was born rural Kenya in 1972. He went to rural ordinary school system through university to study Philosophy, Public Relations and Sociology. During school holidays and sports days in primary school, he would sell sweets and snacks to get pocket money. Peter was always top of his class, a prefect, loved debating and role-playing radio broadcasts. Peter would do commercial photography, freelance journalism and peer counseling while doing undergraduate studies at Egerton University. He got into pro-poor  tourism business while at Egerton university at age 22.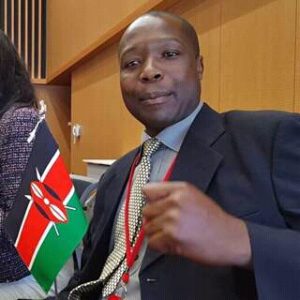 He started getting national and international recognitions and awards at age 20  by participating in trainings and study trips to Spain, Denmark, Japan, Sri Lanka, Singapore, Egypt, Greece, Netherlands, Canada , USA, Tanzania and Uganda. Peter has done consulting for United Nations and USAID funded capacity building projects in Kenya, Uganda, Tanzania, Mali, Nigeria, and Ghana. He was recognized as a National Hero by Parents magazine in 2005 and  a Business Achiever in 2006  by Capital Radio. He has been featured in Kenyan and international media.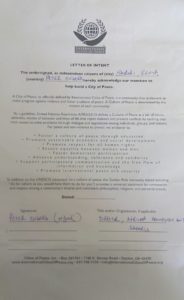 The journalist-turned–social entrepreneur and consultant believes that Africa can eradicate poverty through sustainable social investing in education and skills(especially information technology) transfer and partnerships with companies and communities. Peter is convinced that Africa has all the natural,human tools and resources to overcome poverty.
Peter has founded  and administered a number of capacity building projects and is a role model for many in Africa and beyond.
---
ICP Ambassador/Mentor
Nikki de Pina is an ardent advocat for social justice, committed to transformation through supporting platforms aimed at peace initiatives.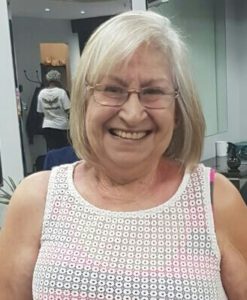 She profiles those who are leaders serving their communities and who support and stand for non violence and an end to conflict. She is well recognised by leaders in Africa and abroad for her work.
---
CONTACT
Peter Ongera peterongera@gmail.com
---
ABOUT KITENGELA, KENYA (fromWikipedia)

Kitengela is a plain in Kenya, located south of capital Nairobi. Kitengela begun as The Kitengela group ranch, made up of 18,292 ha and 214 registered members which was subdivided in 1988 in efforts by the Government to encourage private land ownership in pastoral systems, with the aim of intensifying and commercializing livestock production. After subdivision of the group ranch, land fragmentation and sales have continued at a steady and escalating pace. The human population within the Kitengela area has more than doubled in the last 10 years, from 6548 in 1989 to 17,347 in 1999 to 58,167 in 2009. There is also a town named Kitengela in the area.
Kenya is a country in Africa with its capital and largest city in Nairobi. Kenya's territory lies on the equator and overlies the East African Rift, covering a diverse and expansive terrain that extends roughly from Lake Victoria to Lake Turkana (formerly called Lake Rudolf) and further south-east to the Indian Ocean. It is bordered by Tanzania to the south and south-west, Uganda to the west, South Sudan to the north-west, Ethiopia to the north and Somalia to the north-east. Kenya covers 581,309 km2 (224,445 sq mi), and had a population of approximately 48 million people in January 2017. Some international trade organizations categorize Kenya as part of the Greater Horn of Africa[10], and it is a founding member of the East African Community (EAC).
Close to Nairobi National Park is also the Kitengela Game Conservation Area populated with buffalo, Masai giraffe, eastern black rhino, Common eland, impala, Grant's and Thomson's gazelle, common waterbuck and Defassa waterbuck, hippopotamus, common warthog, olive baboon, monkeys and the attendant carnivores – East African lion, spotted hyena, Tanzanian cheetah, side-striped and black-backed jackals, African golden wolves, bat-eared fox and smaller carnivores.
The diversity of species is decreasing in the Kitengela area adjacent to the Nairobi National Park, where land-uses not compatible with wildlife are increasing.
Note: If information or photos used here are copyrighted, please contact us and we will immediately delete the copyrighted material.