Kona Mbaya, Kakamega County, Kenya: International City of Peace

We welcome Juma Stephen and his colleagues who have established the community of Kona Mbaya, Likuyani Constituency, Kakamaga County, Kenya as an International City of Peace.
Nzoia Selfpay Youth Group was started January 2017 by friends from primary school: Juma Stephen, Godffrey Wekesa, Peter Okoth, Haron Oswere, Hellen Naliaka, Jacinta Nawire, Rose Wekhuyi, Ronald Wafula, Joseph Kataka, Isaac Wachiye, Maurice Wekesa and Simon Kiprop.
Note: Introduction page with information primarily at the time of joining International Cities of Peace. For updates, please contact the liaison.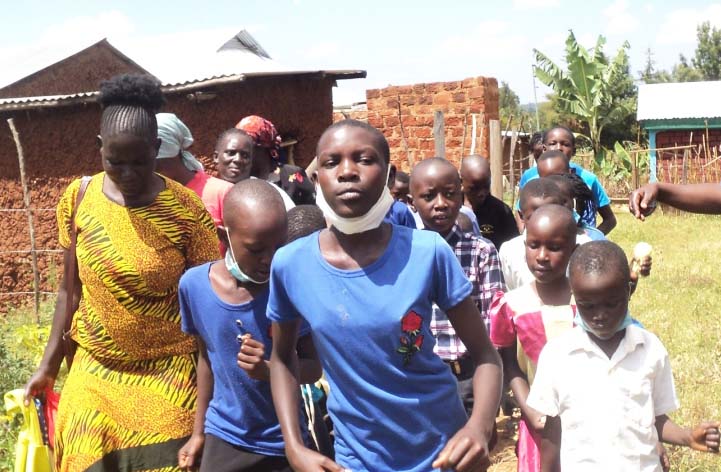 Above photo: A ceremony was held in the community for new houses and pit latrines completion.

NZOIA SELFPAY YOUTH GROUP
The team was powered by "the heart for the poor". They joined hands to see the general society of a population of over 32,000 people in better standards in terms of Peace coexistence, development, education, nutrition and social life buy giving the little they have. The team came together for the 85% of the population straggling to make the ends meet, the primary duty of the team was to see to it that their lives improve. We are located in Nzoia ward, Likuyani sub-county, Kakamega County in western Kenya. Nzoia community has an approximate area of 54.90 km2; it is made up of four sub-locations namely; Vinyenya, Musemwa, Moi's Bridge and Matunda.
We started by constructing houses and pit latrines to the community members whom we felt and saw their need and struggle. We decided not look at the parents only but also look at the education needs of their children, who really needed education but could not get it due to school fees problem. Then we looked at those who are physically challenged, tried our level best to meet their heart desired needs at our capability. The orphans, the homeless, widows and the street children are not forgotten in our program.
We see ourselves likely to miss the target because of the current situation whereby the group members are jobless which brings about lack of enough funds to meet our expectations of sustaining the 85% population. But with the current situation we are on the run to see that the community members can sustain themselves in the near future by utilizing our current recourses. Our run is to provide a means of financial income to the community, we are sure if we can educate them on planting assorted fruit trees and they practice the same, they will sale the products and get money to sustain them. We are also trying our level best to see in to it that we have a ready market for the products.

We took this step after five youths and three men were killed in a mob justice in separate incidences after they were reportedly found steeling food from one of the community well-off person. Our plan is to start the project by:
i. Get a place to start the assorted trees nursery
ii. Get the required materials to start the project
iii. Educate the community on the project
iv. Help the community prepare their potion of land where they want to plant
v. Avail the assorted trees free of charge to them
vi. Monitor the project and the community members' activities on the same.
vii. Avail the markets to the community.
---
OBJECTIVES
The group shall pursue the following objectives
Cultivate and enhance mutual co–operation, peace and unity among community members.
Pull idea and resources together to the sake of the community and members' progress.
Bind the community through the members with each other's needs, desires, happiness or any other circumstances touching any of the community member or group member.
Establishing a saving fund for community mutual support and assistance at a given situation.
Help, advice and guide the community members to improve their socio–economic standards.
Initiate and promote economic activities to achieve; food security and reduce hunger.
Help solve community based issues, e.g. poverty, education and development.
Create awareness aimed to reduce HIV/AIDS pandemic/stigma.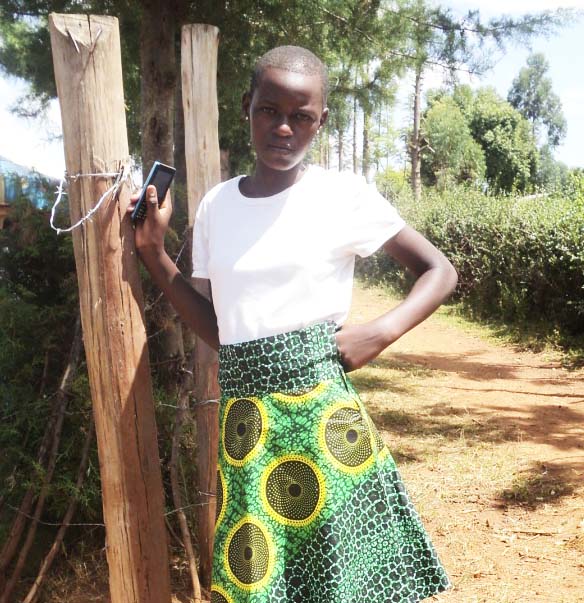 Student on fee support program.
MISSION
To enable community members to be self–sustainable
---
VISION
To see a community that is healthy and prosperous in all dimensions.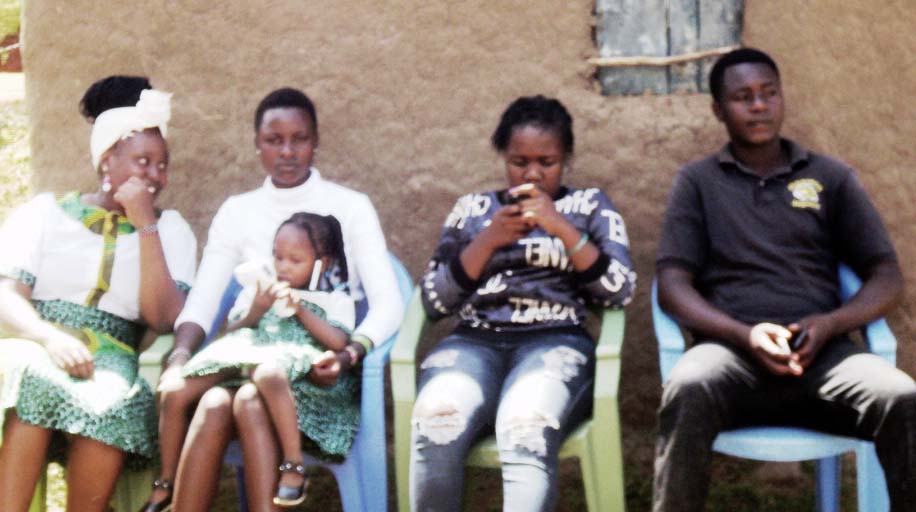 ---
PIONEERS
The group comprises of 17 members with five office bearers included. The group officials are;
a. Chairperson – Juma Stephen
b. Vice chairperson – Jacinta Nawire
c. Secretary – Hellen Naliaka
d. Vice secretary – Godffrey Wekesa
e. Treasurer – Peter Okoth
f. Coordinator – Haron Oswere
Other members are:
1. Isaac Wachiye
2. Ronald Wafula
3. Maurice Wekesa
4. Simon Kiprop
5. Sitawa Rose
6. Joseph Kataka
7. Snaida Mulupe
8. Rachael Inyangala
9. Amos Cherono
10. Hellen Nasambu
11. Margaret Were
---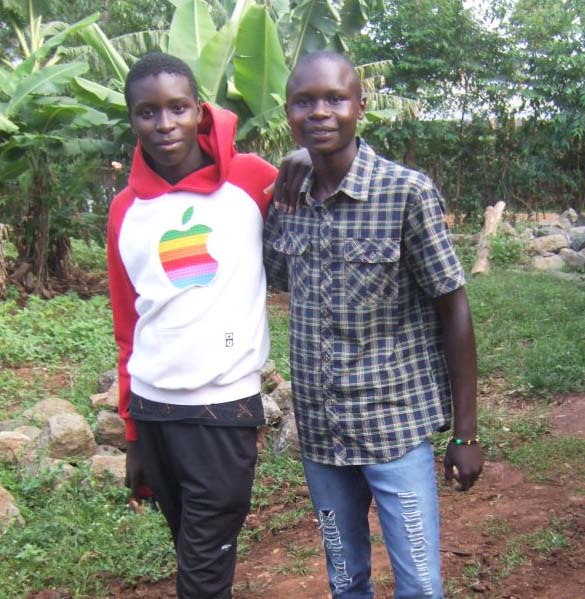 ---
CONCLUSION
We are positive that all shall come to reality because God who strengthens us is always present with us. Unfortunately all our intended accomplishments need money to be a reality. First we pray to God that the much we think we may need to accomplish be God's program because all the gold and silver are His. We know that love is not a stone that can be picked anywhere, that is why we pray to God to bring the love in favor of our straggle.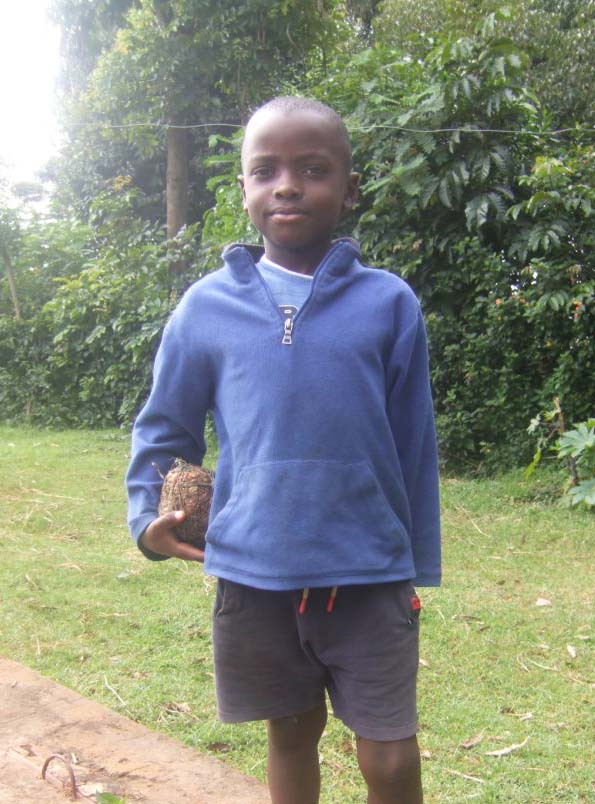 It is said that a journey of thousands of miles starts with a single step. The step is applying to join the International Cities of Peace, we are positive that through this step we will one day be in position to raise the amount we need to see our vision come true. We are sure that on the journey we will meet others either going our direction or the opposite direction. But for sure out of the thousands that we will meet as we journey, we will get one or even more who will see our straggle and accompany us to the end.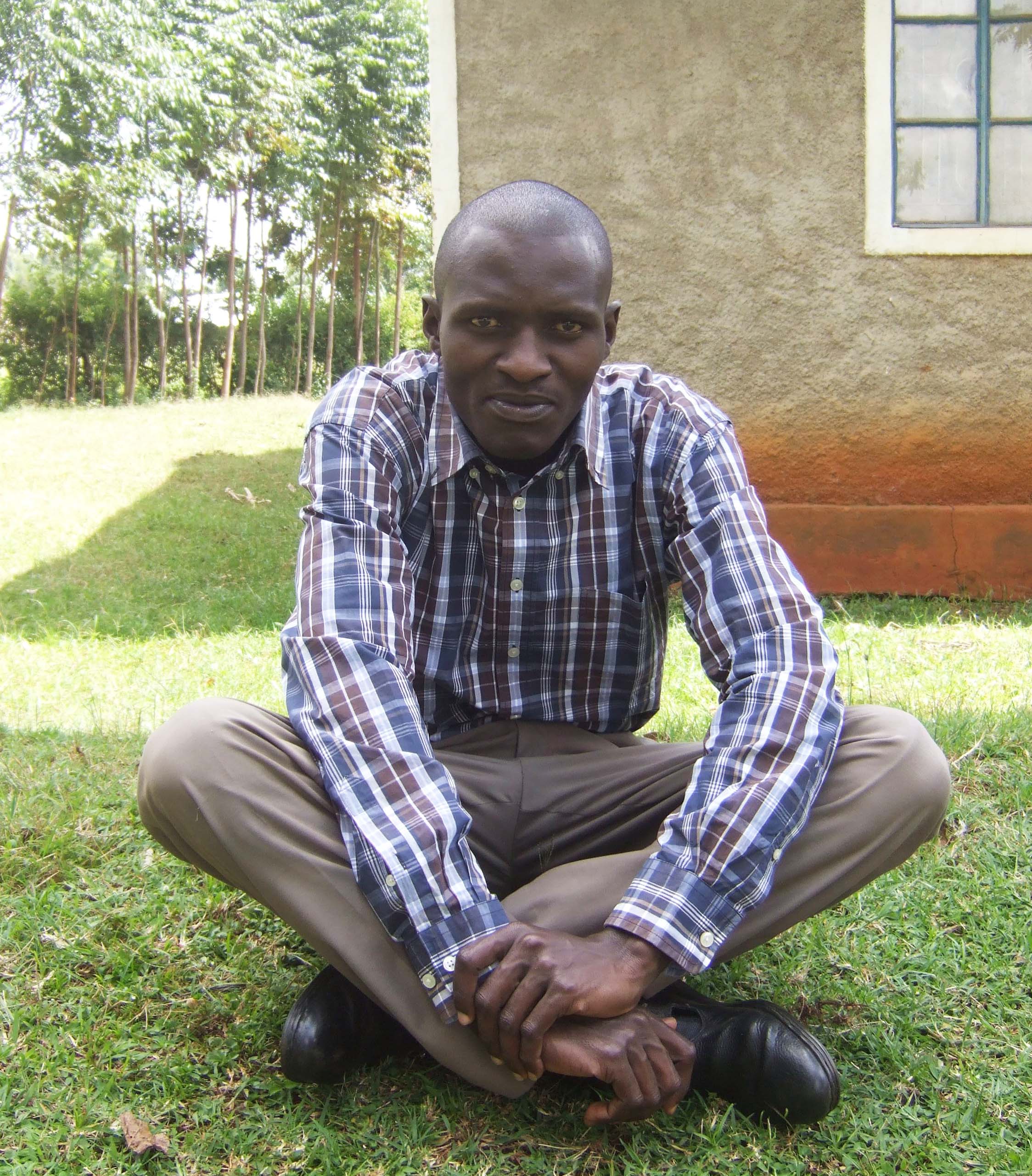 We started the previous journey on our own and thanks to God Dr. Green accepted to journey with us and together walked to the very end of the journey as God had planned. God asked Moses what he had at hand for him to be sure of victory, the small project, the minor businesses and farm products we have will surely be our source of security in this struggle as we wait for God's miracle in store for our accomplishment.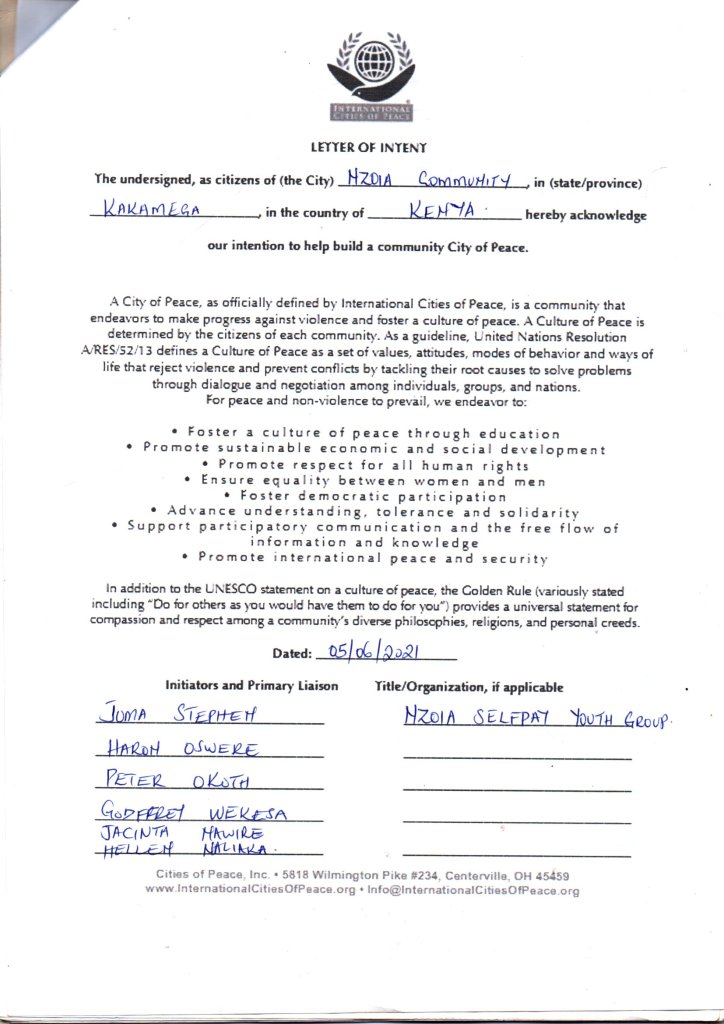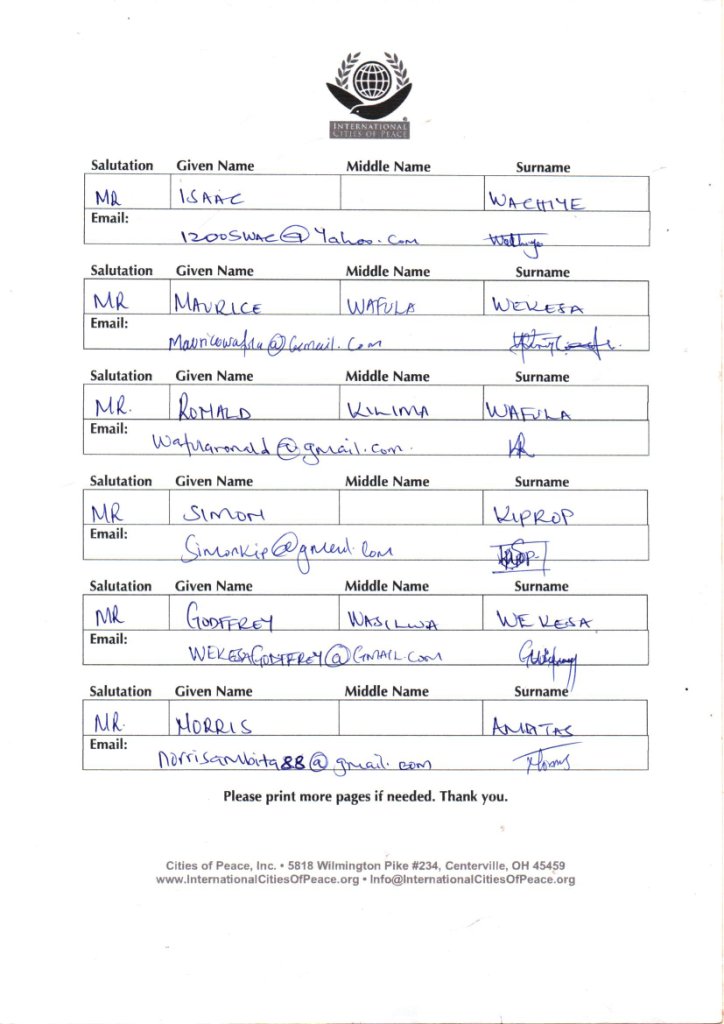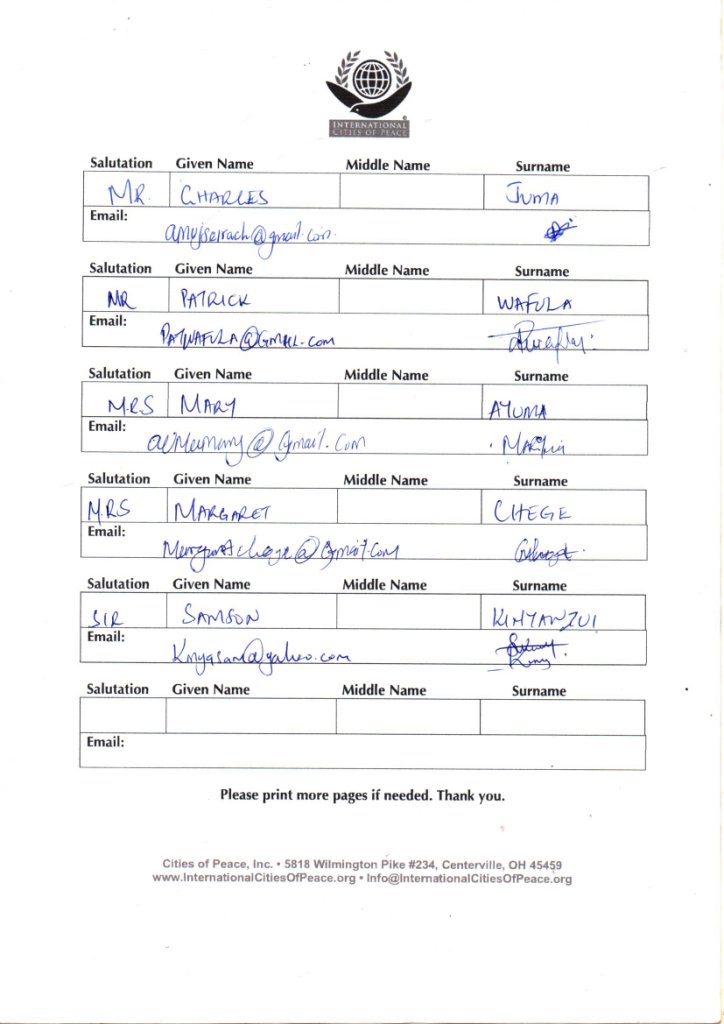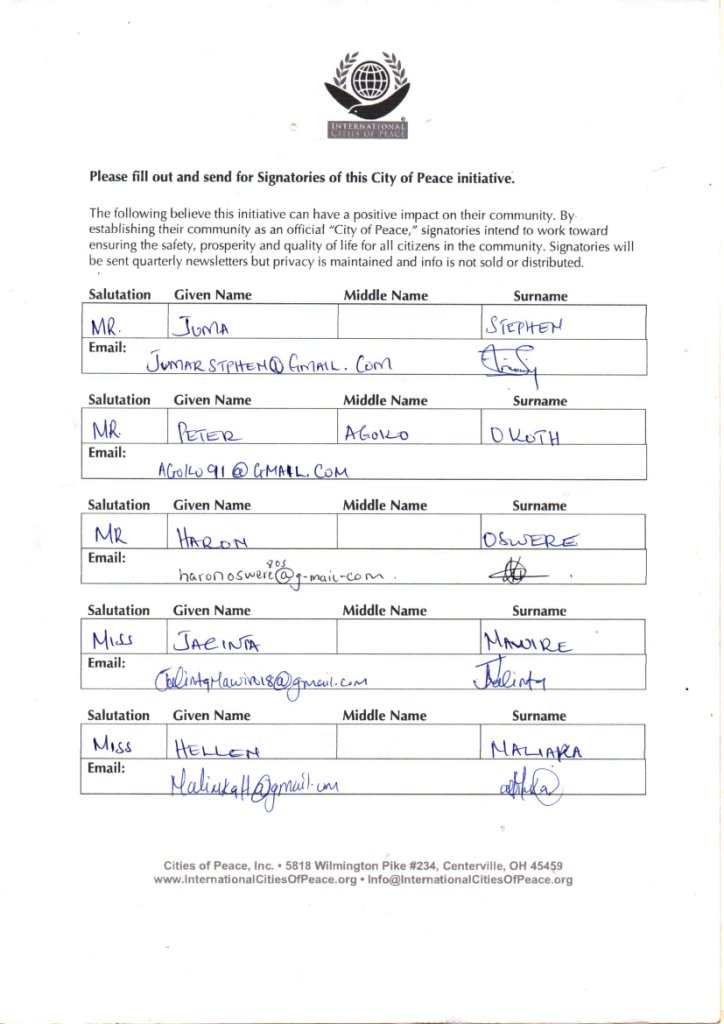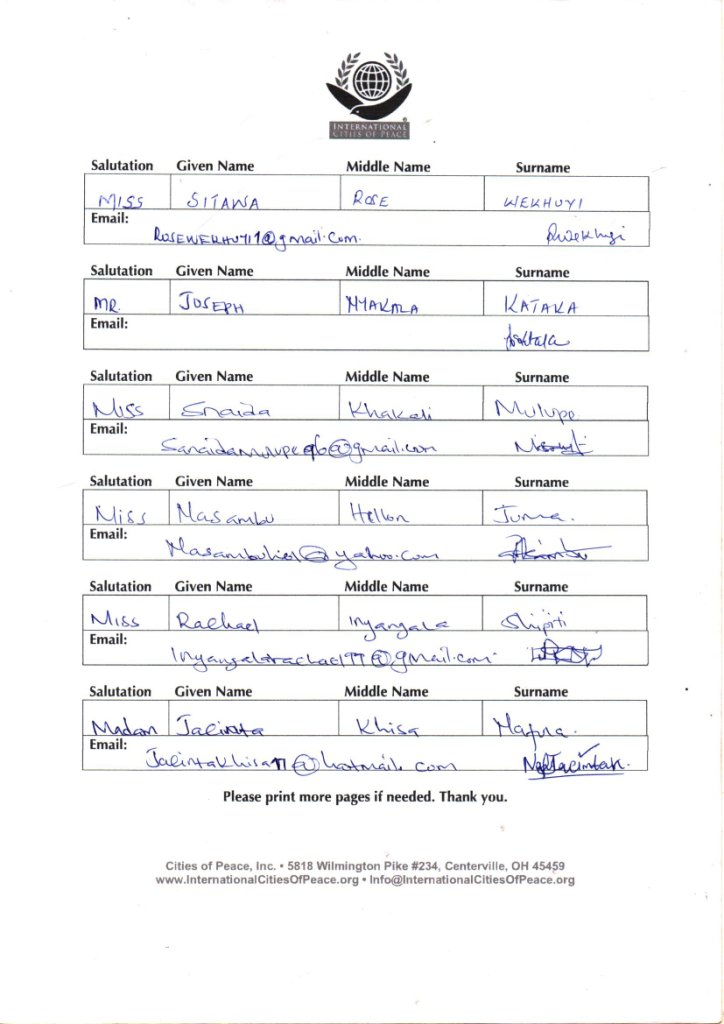 ---
ABOUT THE LIAISON
"I am Juma Stephen a born again Christian pasturing God's flock at Hope Baptist Church. I stay with my wife Millicent Nafula and daughter Marlene Gift on my fathers' piece of land. We are eight children in our family, five boys and three girls, my eldest sister passed on this year in April, she died of clo-rectum cancer as the doctors diagnosed. Our mother rested of brain tumor back in the year 2013. Our home is located in Moi's bridge sub-location, Nzoia Location/ward, Likuyani sub-county, Kakamega County in western Kenya Africa. I have a rather detailed painful but graceful life history. I'll try and be brief to update you of the personality and character traits I poses.
"I thank God for His Mercy and Goodness that follow me throughout my life; He gave me the strength that powered me to accomplish a lot.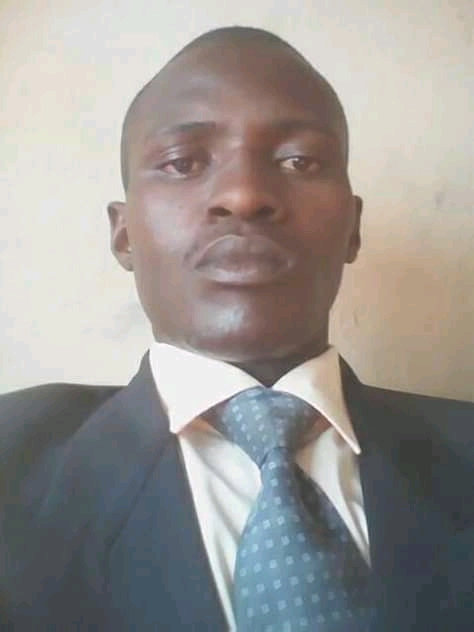 "I believe that education is the greatest engine of personal development. God stood by me through my whole journey of education. I started school a very clever pupil, very sharp in all aspects of education. At class five the unexpected in my life faced me. With time I started to drop and the activeness was not as before, my performance …….. just a dream I may say, different kind of diseases started to compete in my body and to make matters worse; I gradually lost the ability to read because I could not remember anything I was thought in some classes back. I, neither of my family member nor anybody else knew why. All this time I kept it as a secret to me, nobody knew if I couldn't read fluently as I did back in my lower primary. It was "my secret" the reason being people would laugh at me. Until December 2003, one month to my last year to complete my primary education when by good luck and God's plan I met a very important man in my life. I remember it was in Kilifi as I was just strolling along the Pirates beach and met him. I call him a brother more of a friend, the late Dr. Robert Green.
"For real I had reached the end of my self control, that day I was actually trying find a place where there were no people and drown myself, I found the best depth and by knowing nobody was around, I walked slowly towards the real depth of the sea waters with the secret and the reason why in my narrow minds and the pain deep down in my heart. But God sent Dr. Green from nowhere and he saved me from the deep waters. He made me understand and get the outdated ill-thoughts that I was stupid from my small head. He also helped me know that what people were saying in my absence was just but a bright day lie. People associated my condition with the common African meth "black magic". That is when I knew that at any point you are going through thick and thin people have their own conclusion of what you are facing, while God has the best plans and thoughts for you. The biggest lesson I learnt here was: God's timing is the best. He assured me of correcting my problem.
"If I could believe what people said I could go dig down deeper to know who was behind my problems and why the person took this step, this could lead to conflicts with anybody whom I would be told was responsible. I thank God always for brining Dr. Green in my life, because he counseled, taught and gave a real solution to my problem. He made me know and understand my problem, by further explaining what really happened. All this time I never knew that I was sick of an early stage Pick's disease (frontotemproral dementia).
"People thought I could not complete my education but here I am with; my secondary school accomplished education, a degree in mathematics and computer science, a certificate in theology, a diploma in theology and a degree in theology.
"After completing my mathematics and computer science degree study, I tried to get myself somewhere professionally but never got any job. I opted to go and teach in one of our local secondary school. In this first school I felt that I was just being used because of the extra work load, duties and responsibilities. I was given a salary that didn't benefit or support me in any way. I had to quit the job and find some other school. The second school….. it was like coming from the frying pan and jumping into the fire, the salary here was less compared to the previous school, to make matters worse the pay was done when the head felt like and what his heart choose to pay.
"One day as the teacher on duty, one parent came dressed in a manner that even the daughter did not want to say that was the parent. I felt the pain in my heart after the kind of life the parent had explained to me and by confirming all was true. I realized that the girl was having a very huge fee balance yet she was the brightest student in the class. I went and requested the school's head to clear the girl's fee balance with my unpaid salaries, something that was not welcomed, the girl's dream of becoming an architect was shutdown that day after the school head said "She is not able to pay for the education yes……but is it our problem? Tell the parent to go home with the daughter and never should she be seen in school without completing the payments"
I left the school head's office a dejected man, asking God what to tell the two or how to present the exact words used by the school's head. I went direct to the washrooms whipped the artificial river of tears flowing down my face, my small mustache helped control other two streams from my nose. After freshening, I asked God to forgiveness cheating a friend on phone that I needed money to go back to university for a refer paper. My friend assured me of the money in the next three days.
"To cut the long story short, I also lied to the two that the head has opted to clear the balances and the remaining two terms' fee; I added that the school will take charge of the girl's education by providing he with boarding materials and school uniform for the rest of her stay in school. I said this with scurrility because my God had never failed me, I knew he would keep the promise of leading my steps. After the three days I got the money and paid the girl's fee and did all that I had promised to the parent for the daughter.
"That is when I started a education program for the poor primary kids with the little I had. When the government fully implemented free education to all primary children, I opted to move to the next level (secondary School students). Am glad that God made it possible to educate sixteen (16) primary school children and twenty one (21) secondary school students before helping more than sixty (60) to have basic computer training and knowledge. I thank God for bring good friend together with former primary schoolmates: Godffrey Wekesa, Peter Okoth, Haron Oswere, Hellen Naliaka, Jacinta Nawire, Rose Wekhuyi, Ronald Wafula, Joseph Kataka, Isaac Wachiye and Simon Kiprop. They had the heart for the poor; we joined hands to help the general society in terms of providing community development projects giving our little to see the community at peace and people secured which still runs to date.
"I opted to stop more general support since the job in the school ended and the small business too stopped flowering to produce fruits. The only stone I had left in my hands was the church that God planted for me to shepherd, which helps just few selected children. I feel I want to quit running the basic computer education program for the lack of funds. But I thank God for what I accomplished, if it was His will for the existence of the program He will defiantly open a door of funds for the program to run once more.
"After each of the above brothers and sisters giving their views and true findings from the community our minds never rested, we made an effort to visit all the homes in our locality. We realized most of the homes did not have one or all parents, most did not have a place to call home, they leaved with small ramshackle hats regardless of their family sizes, some with people who just didn't know the value of education and others have the home but luck proper housing or totally luck a roof to shelter. When it rains the houses turn into a Huber, with the utensils floating on water like the boats and ships. At night people inside the houses can count the stars in the sky.
"I thank God for my friend brother Dr. Green who stood by us always to his untimely death by chipping in whenever we requested his help to make this children's' and their families at large have a better life by building houses and pit latrines.
"Am happy for God's time, He gave us strength and courage at His best time to do what our hearts thought was right in the eyes of God. I think that was all God wanted us to accomplish with him in God's timing because in February 2019 after finishing phase two of what we had started, my job ended and as we were planning for phase three, in July 2019 the untimely death of our friend/brother Dr. Green forced in. I wish God opened doors of prosperity in my and friend's life by giving us opportunities to get some income and do this again and again to His subject since most of us don't a financial income flow. Most of the group members lost their jobs due to covid19 pandemic."
---
CONTACT INFORMATION
---
ABOUT KONA MBAYA, KAKAMEGA, KENYA (from Britanica)
Kona Mbaya is a small community in the County of Kakamega in southwestern Kenya, which is located at an elevation of about 5,100 feet (1,550 metres). The British developed Kakamega for defensive purposes in 1903, and by 1920 it had become the district headquarters. The discovery of gold in 1931 brought an influx of settlers and greatly increased the town's population. Industrial products include processed food, clothing, and footwear. Kakamega is linked by roads with Mumias and Kisumu. Pop. (1999) 57,128; (2009) 69,502.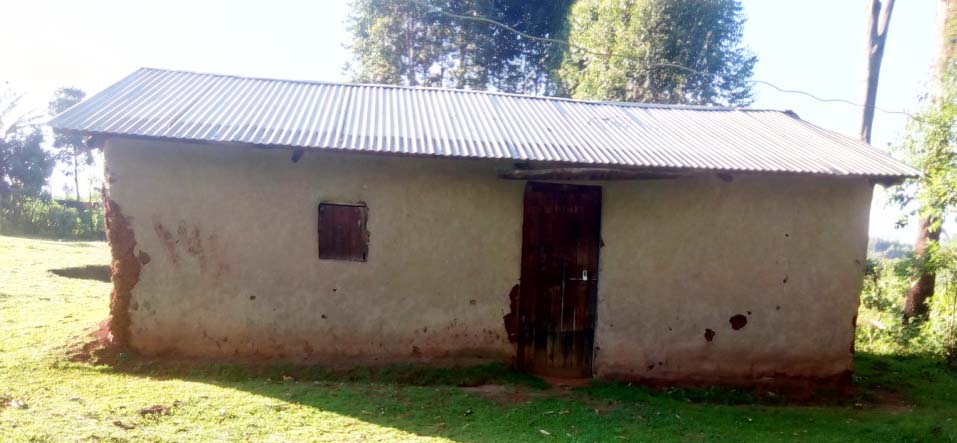 Projects completed in the community of Kono Mbaya.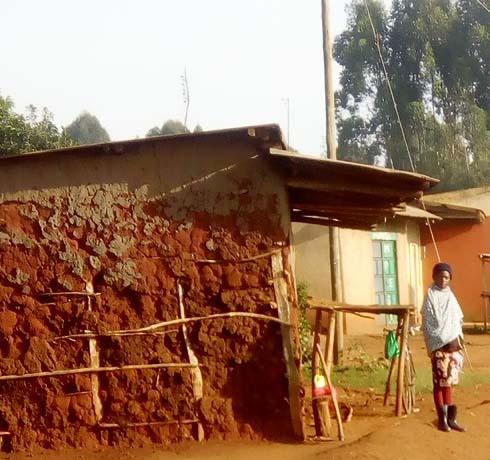 Note: If information or photos used here are copyrighted, please contact us and we will immediately delete the copyrighted material.