Kpeve, Ghana: City of Peace
We welcome David Walter who with his colleagues have established Kpeve, Ghana as an International City of Peace. His vision is to make his abode a center to promote peace and natural remedies, empower youth and women.
Note: Introduction page with information primarily at the time of joining International Cities of Peace. For updates, please contact the liaison.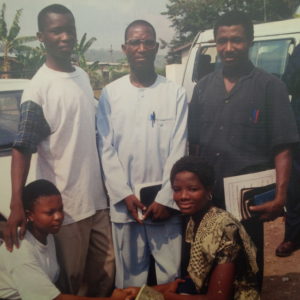 David Walter and fellow Missionaries on Mission Work
---
VISION/MISSION
To Heal, Teach, Promote Culture and Natural Remedies , Gender equality and in these ways, Promote peace, create employment opportunity and help our ecosystems.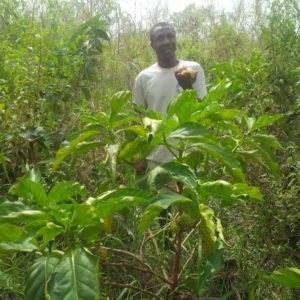 Noni Farm
---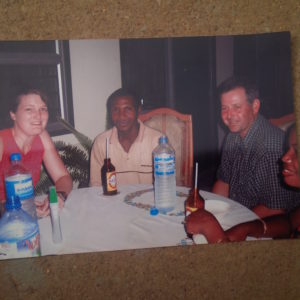 After Baptism (Mission Work)
---
ABOUT NONI FARM IN KPEVE
David Walter and his colleagues started an original Noni Farm in Kpeve and now have two other Noni Farms in different locations. Noni with botanical Morinda citrifolia is a tree in the coffee family, Rubiaceae. Its native range extends through Southeast Asia and Australasia, and the species is now cultivated throughout the tropics.
"Noni is a highly potent medicinal plant," said David Walter, "and I have made researches and been able to make great products from it like Juice,  Soap,  Creams, Etc
Through David Walter's missionary work and his Noni Farms and Production,  he aims to use the opportunity to do great works for peace.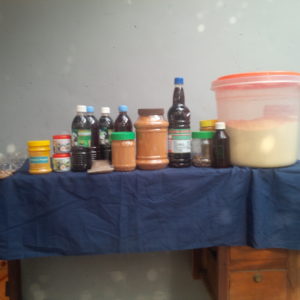 Noni – Herbal Products
---
 ABOUT NONI
Common Names:  noni, morinda, Indian mulberry, hog apple, canarywood
Noni is a small evergreen tree found from Southeastern Asia to Australia, especially in Polynesia; it often grows among lava flows.
Historically, many parts of the noni plant were used both externally and internally for a variety of health purposes, alone or in combination with other herbs.
Today, the principal part of the noni plant used for health purposes is the ripe fruit, which is used as a dietary supplement for various chronic diseases, including cancer.
The noni fruit is most commonly combined with other fruits to make juice. Preparations of the fruit and leaves are also available in capsules, tablets, and teas.e.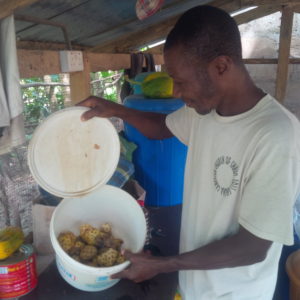 Noni Juice Making Center
---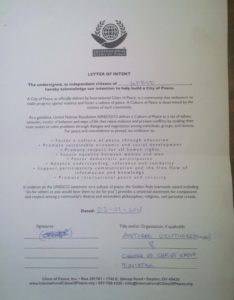 Letter of Intent
---
ABOUT DAVID WALTER
David Walter is a Preacher and a Founder of the Kpeve O.T. Church of Christ. The registered organization Church Of Christ (C.O.C) Is Autonomous W.B.S (World Bible School) And World Wide Known Based On The Doctrine Of Christ And On The New Testament Principle.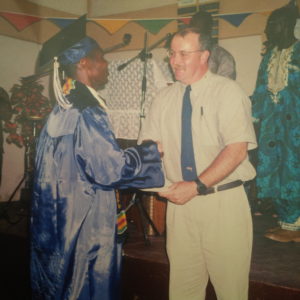 Graduation at Bible School
Davis is also a Noni (Morinda Citrofolia) Farmer – Avetigbe Ventures. He is a native of Have-Etoe  and currently resides at the Dzobefia's Family House for a Project on Noni, etc. 
---
CONTACT
David Walter <davidwalter71@yahoo.com>
---
ABOUT KPEVE, GHANA (from Wikipedia)
Kpeve is a small town located in the Volta Region of Ghana and divided into Kpeve Old Town, which is part of the Afadjato South District and Kpeve New Town which is part of the South Dayi District, the administrative district capital of South Dayi district.
Kpeve New Town is a small town located in Kpeve, which is also the capital of South Dayi district, a district in the Volta Region of Ghana.
The Afadzato South District or Afadzato Anyigbe District is one of the 25 districts in the Volta Region of Ghana. Its capital and administrative centre is Ve Golokwati.
Afadzato South District is one of the twenty five Municipalities and Districts in the Volta Region of Ghana. It was created in 2012 from the Hohoe Municipal District. and was inaugurated on 28 June 2012 by then the President of the Republic of Ghana H.E. J.E.A Mills. The Administrative capital of the District is Ve Golokwati. The District shares boundaries with Hohoe Municipal to the North, Kpando Municipal to the west, to the east with the Republic of Togo and to the south with Ho West District and South Dayi District respectively.
Note: If information or photos used here are copyrighted, please contact us and we will immediately delete the copyrighted material.