Kwa Dukuza-Ballito, South Africa: International City of Peace

We welcome Managay Pillay and her colleagues who have established Ballito, South Africa as an International City of Peace. The Luah Project endeavours to uplift communities who have no access to electricity. The organization and members of the group are focused on the values of improved quality of life, health and safety and security.
It wasn't so long ago that the community had zero electricity. This team's efforts to bring solar panels to Ballito has really bought light where there was darkness.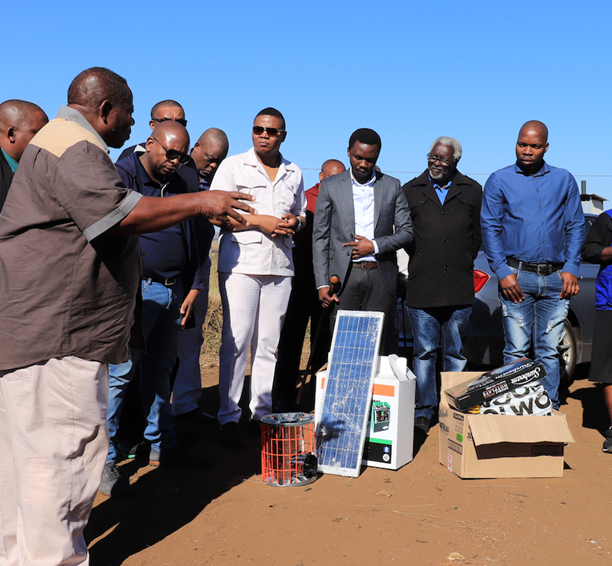 Note: Introduction page with information primarily at the time of joining International Cities of Peace. For updates, please contact the liaison.
---
ABOUT THE BALLITO LUAH PROJECT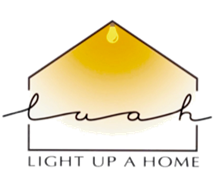 VISION
To continuously endeavor to provide electrical solutions to communities in Ballito where there is no electricity and to homes of others across Africa.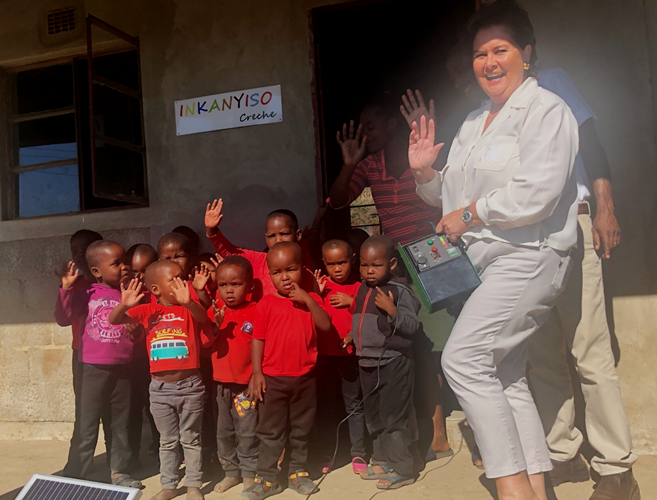 ---
MISSION
Our Mission is to provide renewable solar based electrical power to the disadvantaged communities . We seek to inspire, assist, educate and create economic and social upliftment.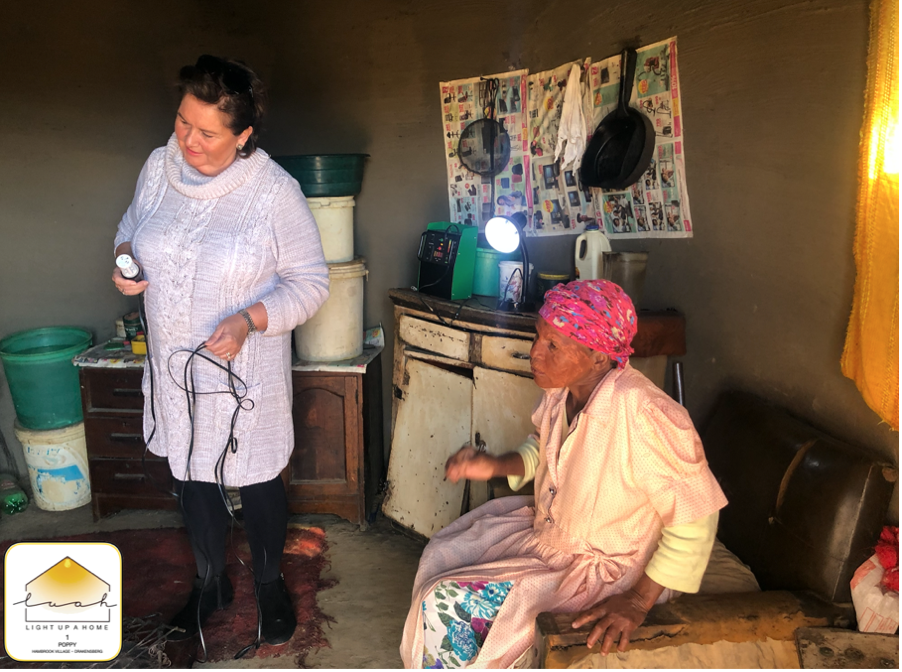 ---
GOALS
We strive to continue lightening up homes in Ballito and reach out to other communities across Kwazulu Natal.
Our goal is to enable communities to have access to electricity for mobile devices, internet access, on line educational access, social media, fridges, stoves, hot water etc
---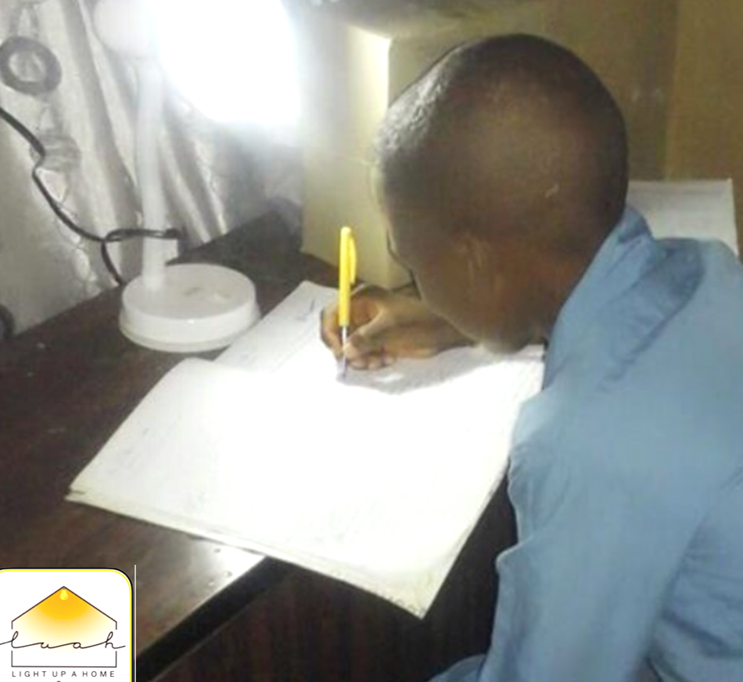 LIGHT UP A HOME
L.U.A.H which stands for Light Up A Home is a nonprofit organization formed to address the alarming fundamental need of electricity in many disadvantaged South African communities. With an estimated 480,000 households without electricity in KwaZulu-Natal alone, L.U.A.H creates and installs solar based systems that ensure free basic LED lighting and cell phone charging facilities.
A proudly level 1 BB-BEE nonprofit organization L.U.A.H with its core beneficiaries being black and disadvantaged households.
Why we exist?
• Improved Health and Safety in Homes:
Installing LED lights to replace candles and kerosene lamps eliminates noxious fumes. Such fumes cause non-specific signs such as dizziness, headache and vomiting. Repeated skin exposure may result in dermatitis (eczema).
• Shack fires are reduced.
In the last five years there have been ten shack fires a day resulting in a death every other day" The Itshelejuba hospital in rural Pongola, reported that 50% of their admittances had been the direct result of burns from shack fires.
• Making Education at home possible.
LED lighting also extends the hours students can study. Families no longer must choose between limiting their children's study time to daylight hours or living with the health effects of breathing soot and smoke. Now children can do their homework in the evenings with no ill effects.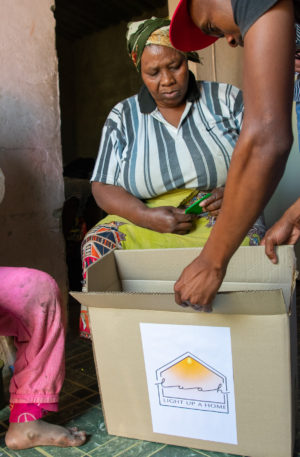 PROJECTS:
One of our projects where 100 units were distributed to pre-metric level students and monitored over a period resulted in a 28% increase in their performance and anecdotal reports of improvement to health. Enabling extended use of cell phones, increasingly used as an educational aid, as well as yielding conventional benefits.
Enabling Employment
The basic unit ( comprising of 2 ceiling lamps,1 desk lamp and cellphone recharge port on the unit.) without any added cost of training, installation and maintenance. The power unit can be extended to drive sewing machines and hair clippers as well as house a radio all these extras come with a higher cost. The bigger improved units suited as a startup business model /kits providing an important source of employment 'as well as creating a more vibrant SMME sector'. Here corporates can fund budding entrepreneurs helping them to contribute to their self-worth and improving their lives and communities.
The LUAH CHARITY lends itself to establishing a sustainable local disadvantage community where a person /child can still exist in harmony and peace through our solar power lightning …after all light is knowledge.
---
LETTER OF INTENT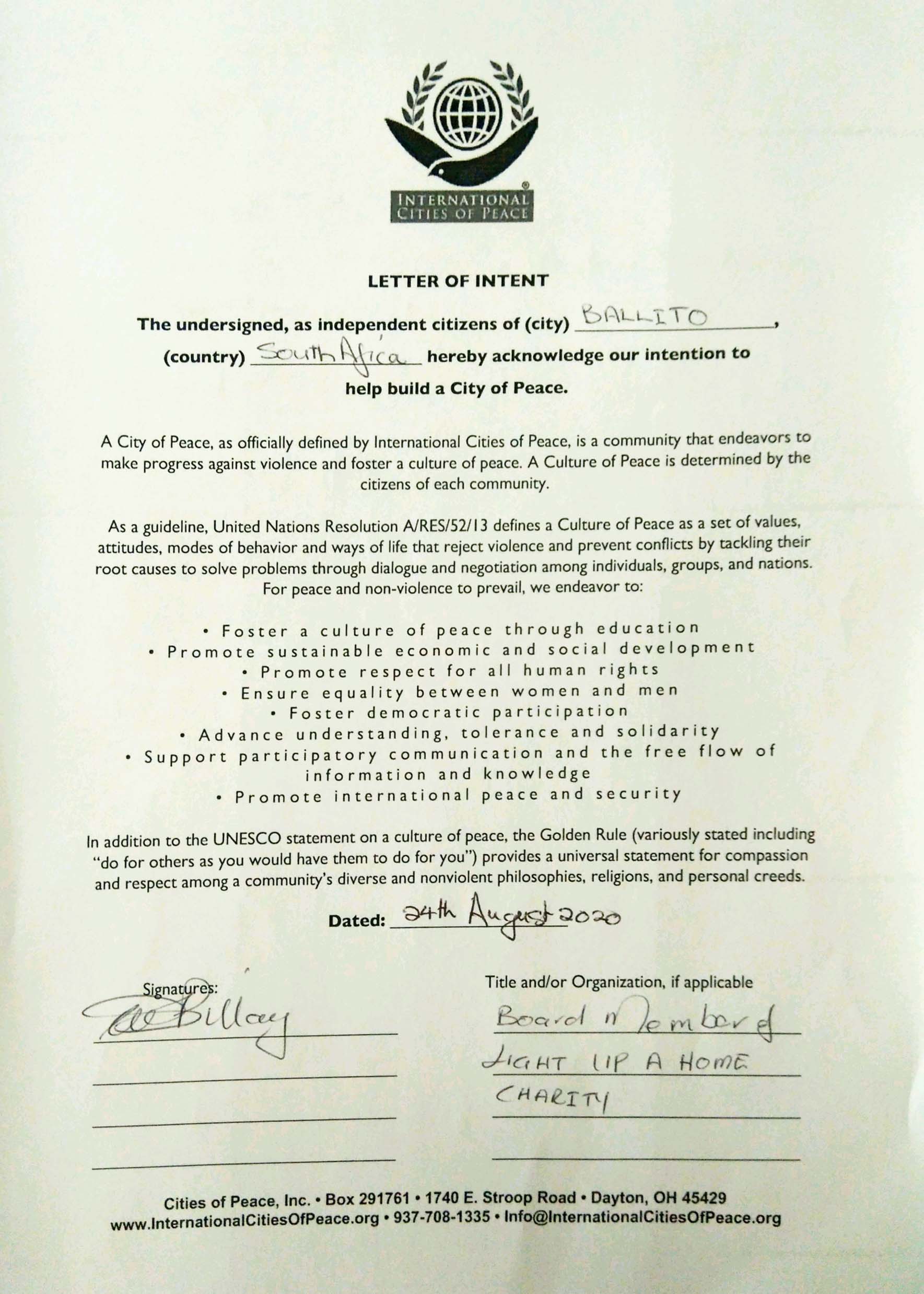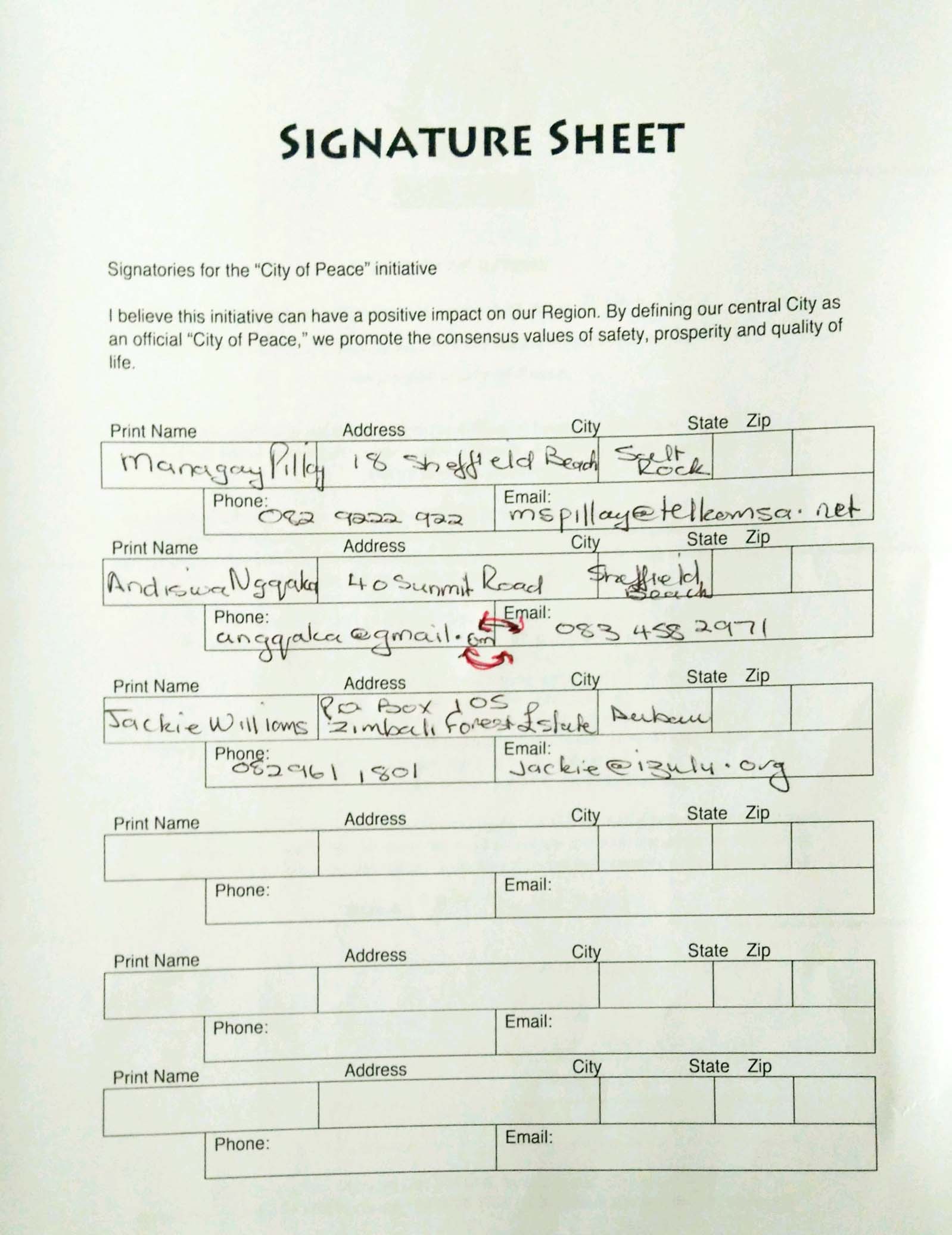 ---
ABOUT THE LIAISON
Managay Pillay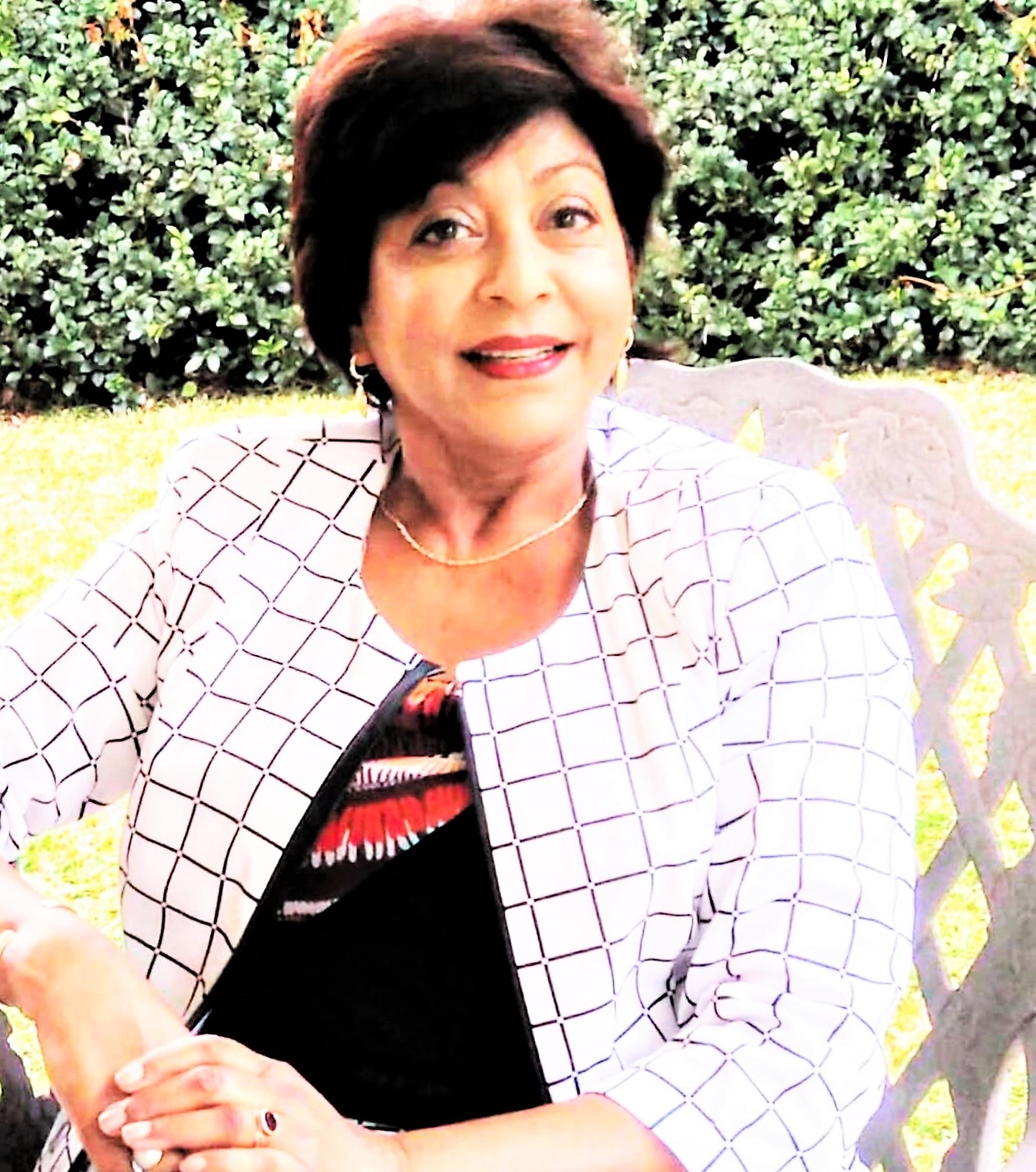 Managay grew up in the beautiful KZN province owner and director of her
business for 26 years (sold the business 2005). Currently lives on the jewel
coast aka Dolphin Coast in Ballito. Managay is very passionate on improving lives of disadvantage communities. Managay comes with a wealth of experience and knowledge within charity foundations. Having worked for seven years as a Regional Fundraising Manager for KZN at Girls and Boys Town for 7 years, Managay is looking forward to serving on the Board of LUAH, as she sees a need for solar based energy as a means to improve lives to the many disadvantage communities
living off the Grid is affordable.
---

Thanks goes to the mentoring of Ursula Brown, Countrywide Coordinator for South Africa.
---
CONTACT INFORMATION
To contact or support this initiative:
Managay Pillay
---
ABOUT KWA DUKUZA –BALLITO, SOUTH AFRICA (from Wikipedia)

Ballito is a holiday town located in KwaZulu-Natal, South Africa. Ballito is about 40 kilometres (25 mi) north of Durban. It forms part of the KwaDukuza Local Municipality, and ILembe District Municipality. Dolphins are common on this stretch of the North Coast shoreline, hence the nickname Dolphin Coast.
KwaZulu-Natal, known as "the garden province", is a province of South Africa that was created in 1994 when the Zulu bantustan of KwaZulu ("Place of the Zulu" in Zulu) and Natal Province were merged. It is located in the southeast of the country, enjoying a long shoreline beside the Indian Ocean and sharing borders with three other provinces, and the countries of Mozambique, Eswatini and Lesotho. Its capital is Pietermaritzburg, and its largest city is Durban. It is the second-most populous province in South Africa, with slightly fewer residents than Gauteng.
Note: If information or photos used here are copyrighted, please contact us and we will immediately delete the copyrighted material.