La Paz, Bolivia: International City of Peace

We welcome Guadalupe Cárdenas, founder of the Guadalupe Cárdenas Foundation, and her colleagues who have established La Paz, Bolivia as an International City of Peace. La Paz is also known as Nuestra Señora de La Paz (English: Our Lady of Peace), and  Chuqi Yapu (Chuquiago).
Note: Introduction page with information primarily at the time of joining International Cities of Peace. For updates, please contact the liaison.
---
The Guadalupe Cárdenas Foundation
We are a non-profit institution that has been working on behalf of low-income families or who are being violated in their rights since 2014 and who is currently looking for different projects to be able to execute objectives always in favor of those less favored
---
VISION
We want to be a foundation that serves with excellence to the greatest number of children and families at high risk to inspire and promote in society a culture of peace and love, and in this way curb violence.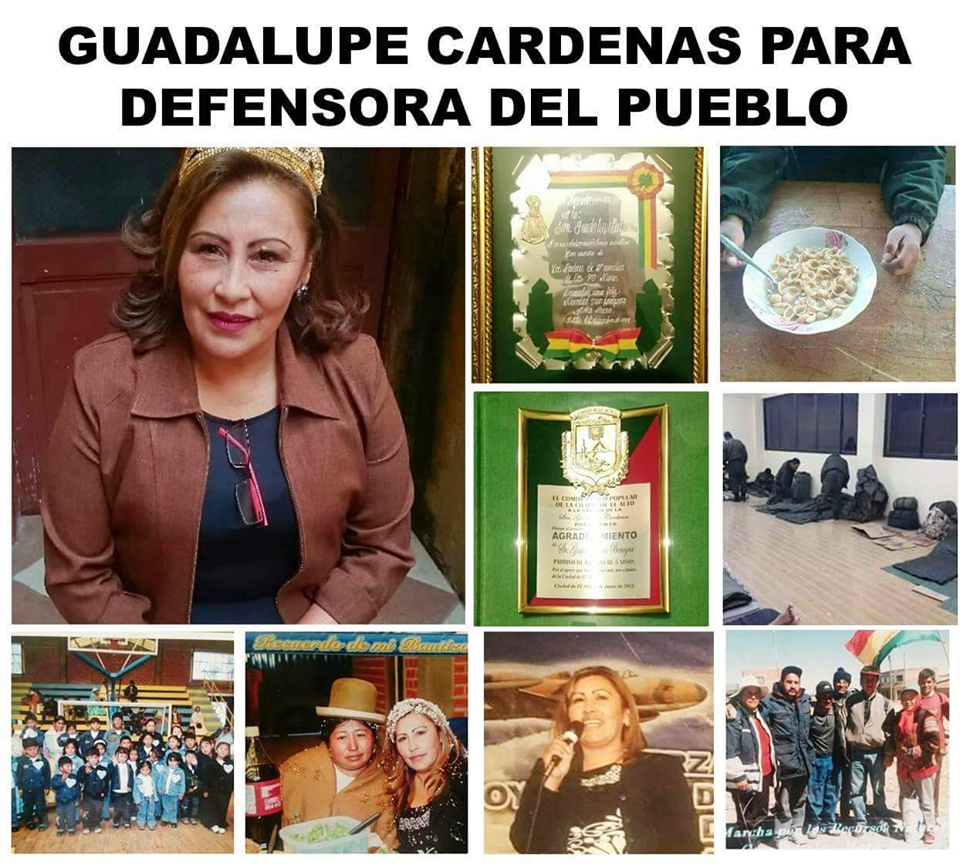 ---
MISSION
Our mission is to meet and respond to those who are in an environment of violence, give guarantees and constant help to reach an environment where you can build a culture of peace and love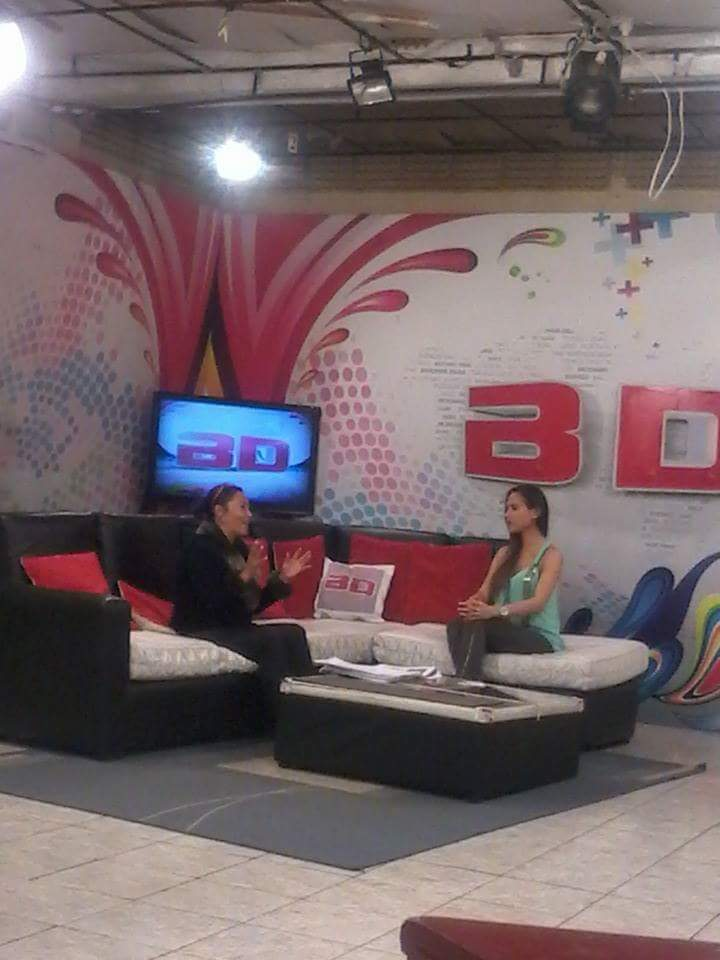 ---
OBJECTIVES
• The Guadalupe Cárdenas foundation as a social arm was created by the constant increase in physical and psychological abuse of women and children.
• As a main objective we want to reach the entire state, offering our help executing our projects with the help of our beloved professionals, companies and friends that with the disinterested spirit we advance every day more and more.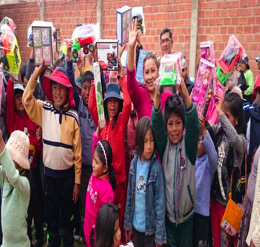 ---
LETTER OF INTENT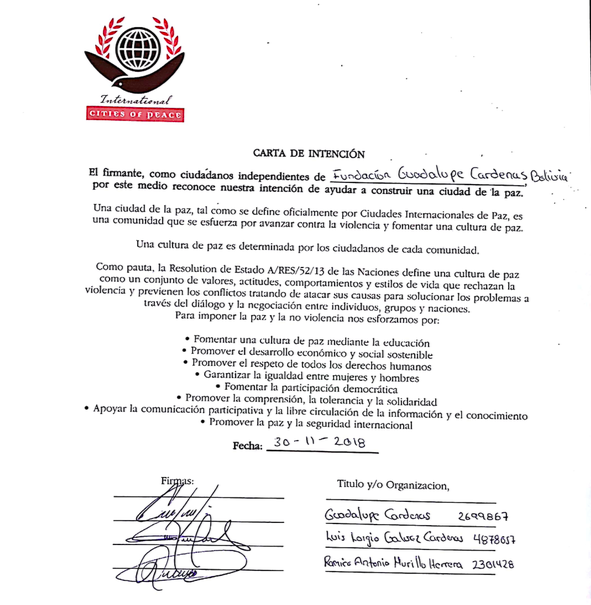 ---
 ABOUT THE LIAISON
Guadalupe Cárdenas, mother woman and wife, is the founder of the Guadalupe Cárdenas foundation. Guadalupe is always looking for solutions to problems with reference to the violation of the rights of the most unprotected.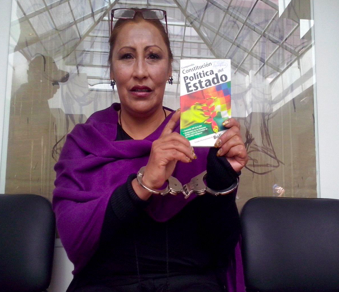 Guadalupe's social work started long before creating this foundation. She has carried out different activities in favor of low income people all this without profit, seeking state help or private companies to be able to implement certain projects.
She has lived what is the violation of rights, being a political activist in favor of Human Rights, enter jail for 17 months for making claims in favor of the most unprotected and denouncing corruption.
Guadalupe has also been named Bolivia's woman of the year in 2011. She received different recognition for her social work in favor of the Bolivian population and is currently appointed as Ambassador of Human Rights in Bolivia
IN ADDITION: We thank Piedad Guzman of Leticia, Colombia: City of Peace for mentoring La Paz as an International City of Peace.
---
CONTACT INFORMATION
To contact or support this initiative:
Guadalupe Cárdenas
Fundacion Guadalupe Cardenas
+591 69855290
luchitogcardenas@gmail.com
---
ABOUT LA PAZ, BOLIVIA (from Wikipedia)
La Paz, officially known as Nuestra Señora de La Paz (English: Our Lady of Peace), also named Chuqi Yapu (Chuquiago) in Aymara, is the seat of government and the de facto national capital of the Plurinational State of Bolivia (the constitutional capital of Bolivia is Sucre). With an estimated 789,541 residents as of 2015,[6] La Paz is the third-most populous city in Bolivia (after Santa Cruz de la Sierra and El Alto).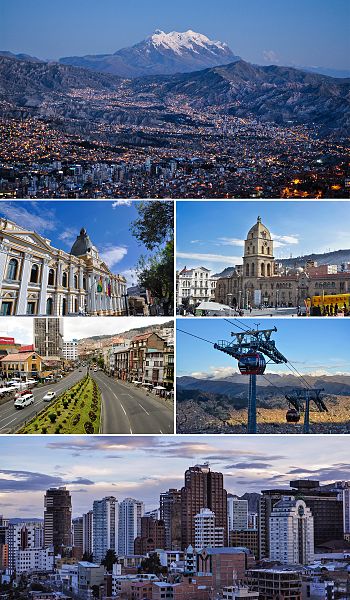 Its metropolitan area, which is formed by La Paz, El Alto and Viacha, makes up the most populous urban area in Bolivia, with a population of 2.3 million.[8] It is also the capital of the La Paz Department.
The city, located in west-central Bolivia 68 km (42 mi) southeast of Lake Titicaca, is set in a canyon created by the Choqueyapu River. It is located in a bowl-like depression surrounded by the high mountains of the Altiplano. Overlooking the city is the towering, triple-peaked Illimani. Its peaks are always snow covered and can be seen from many parts of the city.
At an elevation of roughly 3,650 m (11,975 ft) above sea level, La Paz is the highest capital city in the world.[9][10] Due to its altitude, La Paz has an unusual subtropical highland climate, with rainy summers and dry winters.
La Paz was founded on October 20, 1548 by the Spanish conquistador Captain Alonso de Mendoza at the site of the Inca settlement of Laja as a connecting point between the commercial routes that led from Potosí and Oruro to Lima; the full name of the city was originally Nuestra Señora de La Paz (meaning Our Lady of Peace) in commemoration of the restoration of peace following the insurrection of Gonzalo Pizarro and fellow conquistadors against the first viceroy of Peru.
The city was later moved to its present location in the valley of Chuquiago Marka.[11] La Paz was under Spanish colonial rule as part of the Viceroyalty of the Río de la Plata, before Bolivia gained independence. Since its founding, the city was the site of numerous revolts. In 1781, the indigenous leader and independence activist Túpac Katari laid siege to the city for a total of six months, but was finally defeated. On July 16, 1809 the Bolivian patriot Pedro Domingo Murillo ignited a revolution for independence, marking the beginning of the Spanish American Wars of Independence, which gained the freedom of South American states in 1821.
As the seat of the government of Bolivia, La Paz is the site of the Palacio Quemado, the presidential palace. It is also the seat of the Bolivian legislature, the Plurinational Legislative Assembly, and numerous government departments and agencies. The constitutional capital of Bolivia, Sucre, retains the judicial power. The city hosts numerous foreign embassies as well as international missions in the country. La Paz is an important political, administrative, economic, and sports center of Bolivia; it generates 25% of Bolivia's Gross Domestic Product and serves as the headquarters for numerous Bolivian companies and industries.
https://en.wikipedia.org/wiki/La_Paz
Note: If information or photos used here are copyrighted, please contact us and we will immediately delete the copyrighted material.