Makurdi, Nigeria: International City of Peace

We welcome Dorothy Akende and her colleagues who have established Makurdi in Benue State as an International City of Peace.
Note: Introduction page with information primarily at the time of joining International Cities of Peace. For updates, please contact the liaison.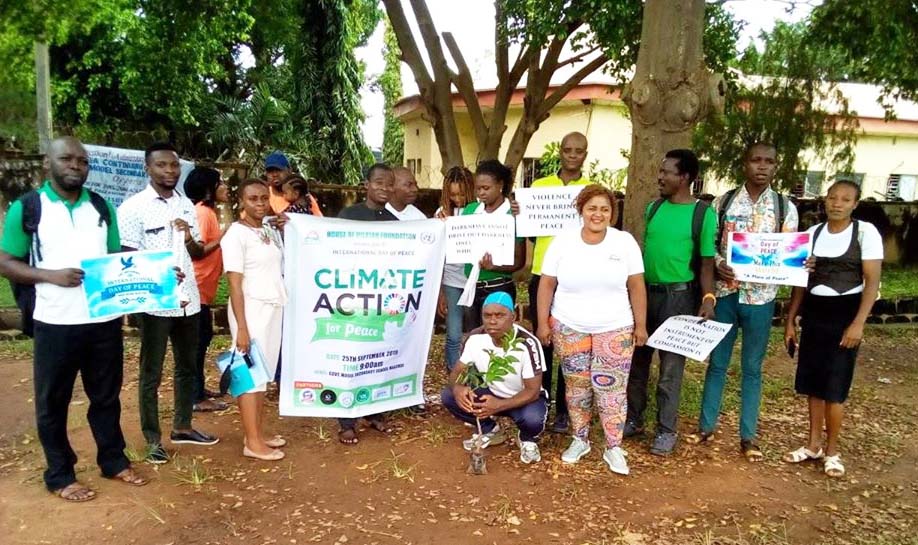 VISION
A responsive ,peaceful and inclusive Makurdi devoid of conflict.
MISSION
To continue building bridges and providing resources  among partners and leaders working to make peace
GOALS
support communities with information, skills and tools to be responsive and act on peace issues.
provide friendly peace environment to respond effectively to issues affecting peace coexistence.
strengthen community structure to be accountable and responsive during conflicts.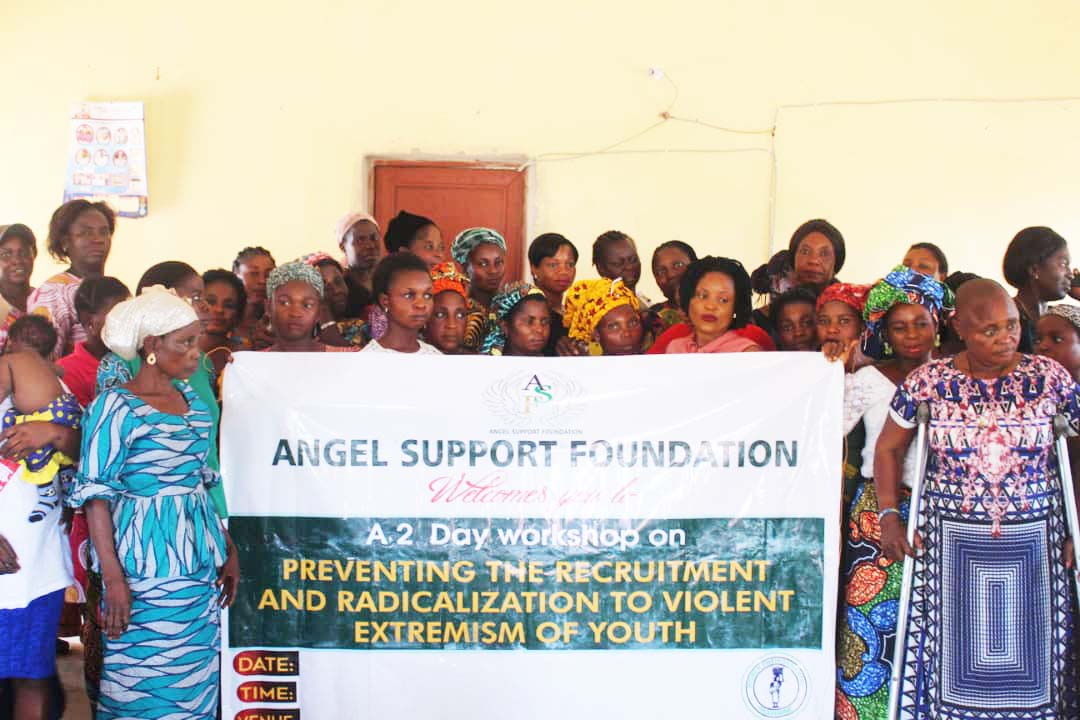 ---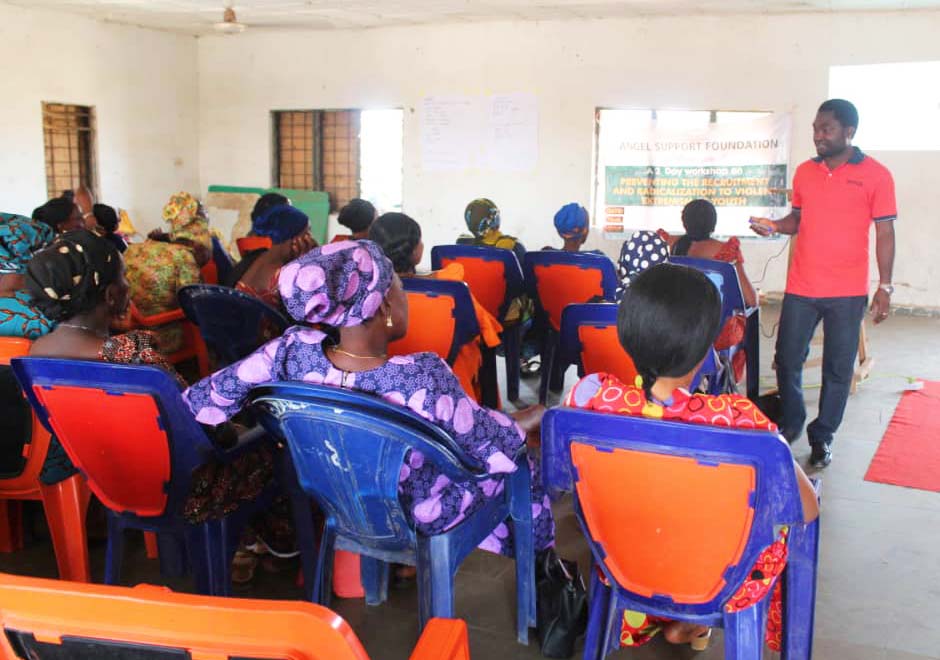 ---
Values:
Committed- We are dedicated to the discharge of our duties as a people and as an organization.
Accountability- We are determined to be genuinely open to our donors, the people and community we work with through a transparent delivery method.
Collaboration- We are committed to work with donor and partnership organizations, at the same time we are independent of outside influences.
Learn from others- We will also subject of selves to learning new ideas as the needs arises through workshops organize by other organizations.
---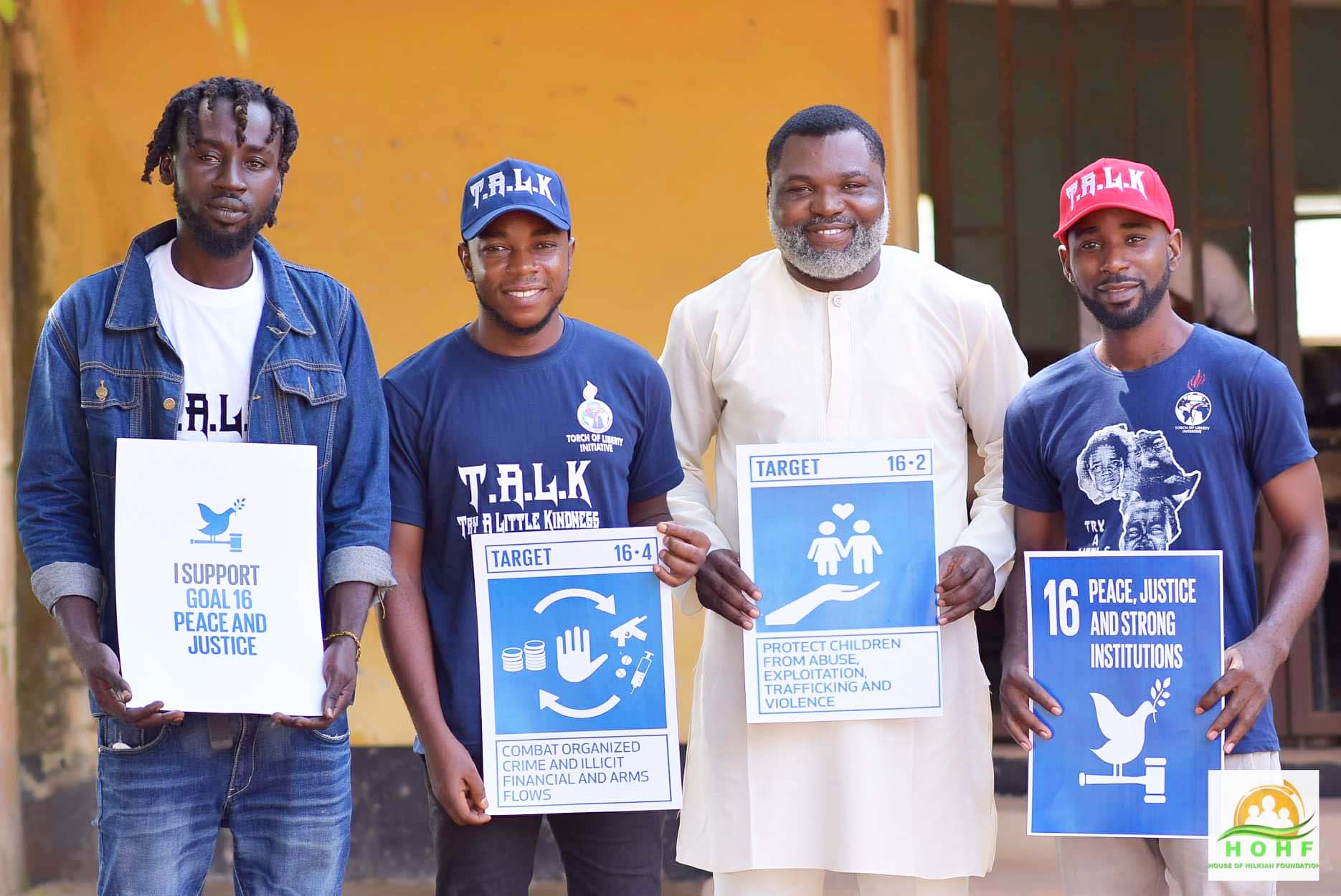 OBJECTIVES
Advocate for the rights of women and the girl child.

Encourage, Fund and Support community based projects.

Eradicate and sensitize rural communities on health related issues and effect of substance abuse.

Promote Peace and Security.

Advocate for sustainable environment.
Encourage and support innovative approaches to existing social and education structures.
---
PROJECTS
Leadership &Peace-Building Football Competition

Aim: Educating and orientating youths on the need to be gainfully engaged and shun all vices of violence and fostering

Women And Girls Empowerment (WAGE)

Aim. Working with women and Girls empowering them with financial skills and training that will make them financially independent especially those who Have been affected by crisis and living at IDP camps.

Beautiful Butterfly Club

A "learn on the go" project for individuals between(7-25years) to equip them with necessary skills in being a voice in their spheres thereby impacting the world. With over 100 members in Africa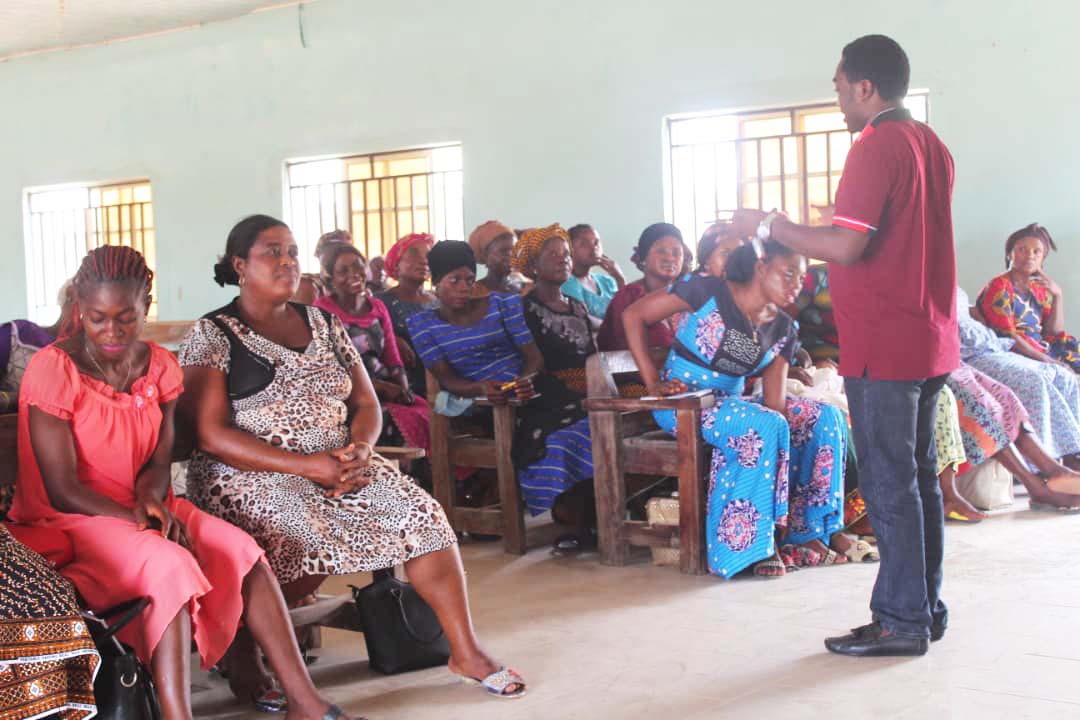 ---
LETTER OF INTENT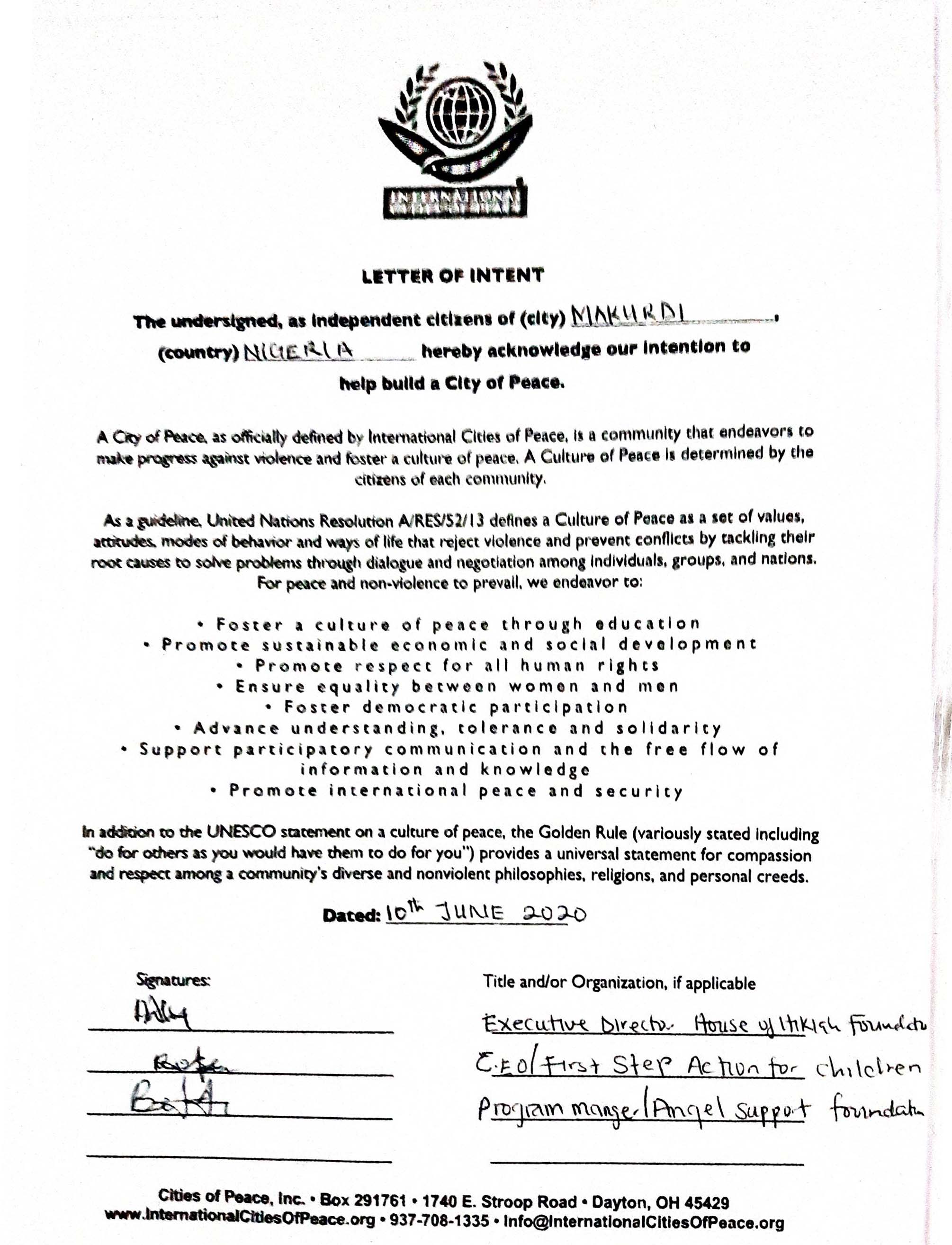 ---
ABOUT THE LIAISON
Dorothy Akende has 3 years of experience in the community development sector, specifically focused on Peace-Building, Gender and women empowerment. She graduated from Nasarawa state university with a degree in Religious study. Dorothy is the founder of the House of Hilkiah foundation, a non-profit organization focused on women empowerment, providing formal and informal education for young girls and skills acquisition for youths.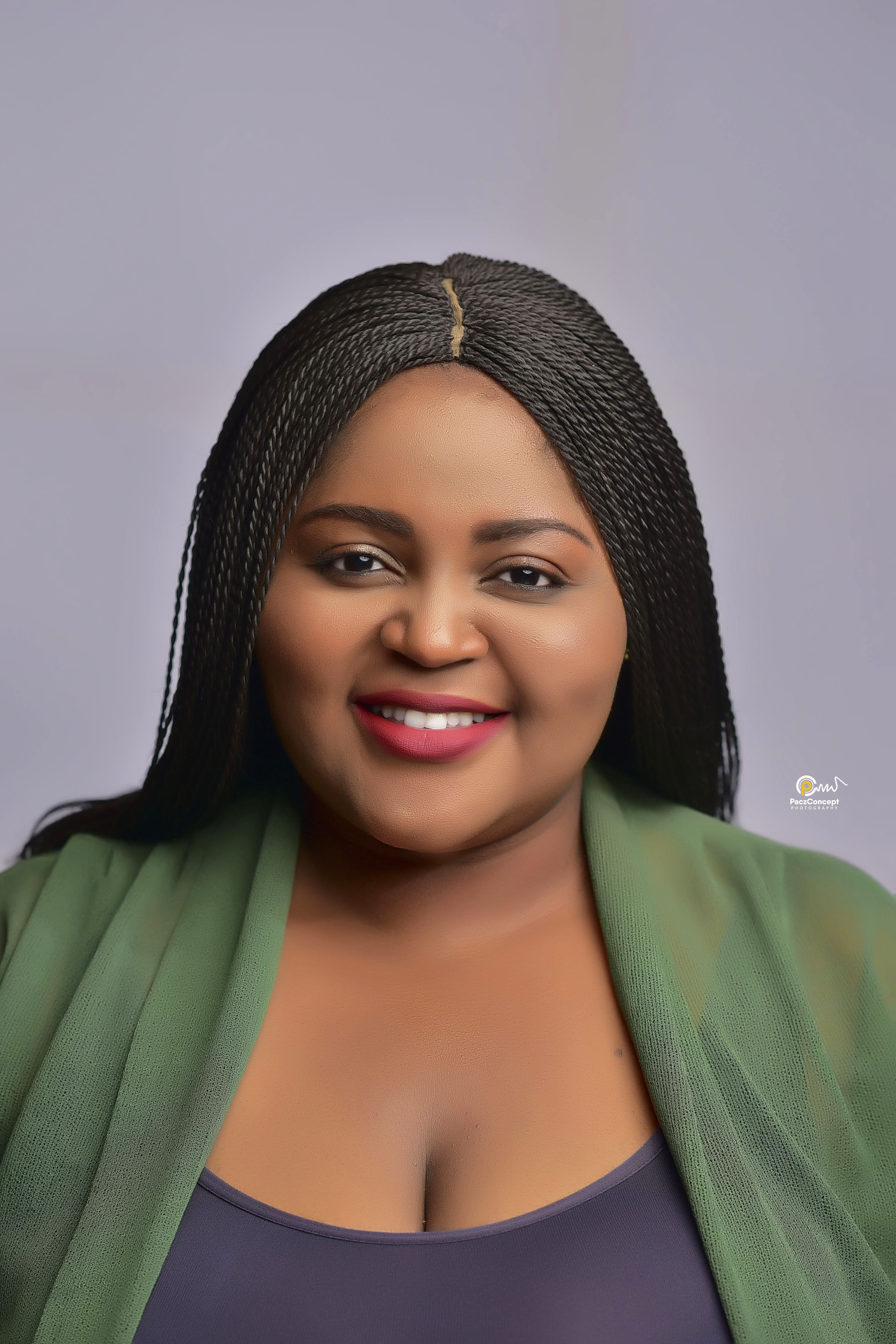 With a strong background in customer service from an international telecommunication company, Dorothy continues to add  to her learning through a number of local and international certificate training programs, including Finding your Path Through Leadership certificate at the International Institute for Global Leadership (IIGL) USA and International Center For Leadership Development Nigeria (ICLDNG).
Dorothy is also passionate about helping others,  she has volunteered in different organizations As part of her contribution to the society, such as Uturn Africa(Mzuzah), Finland Embassy Nigeria, Millennium Development Goals (MDG) , The Emmanuel Ivorgba Foundation. With a  burning desire to do more, she started  her Foundation  in 2017 and has empowered and mentored over 600 youths, taught skills  acquisition in her community, worked with over 2000 women, empowering them with financial skills and training that will make them financially independent. Through this work in her community, she have been recognised and awarded the Peace Messenger award by the United Nations International Day of peace Committee Nigeria & World Peace Prayer, and the Gemstone award for women empowerment by Jamie Pajeol International.
Dorothy is in pursuit of the UN Sustainable Development Goals (SDGs) and is currently contributing to Goals 1,2,3,4,5,8,13,16&17.
---
CONTACT INFORMATION
To contact or support this initiative:
---
ABOUT MAKURDI, BENUE STATE, NIGERIA (from Wikipedia)

Makurdi, the state capital was established in the early twenties and gained prominence in 1927 when it became the headquarters of the then Benue Province. Being a river port, it attracted the establishment of trading depots by companies it possesses a rich and diverse cultural heritage which finds expression in colourful cloths, exotic masquerades, supplicated music and dances.
Benue State is one of the north central area states in Nigeria with a population of about 4,253,641 in 2006 census. It is inhabited predominantly by the Tiv, Idoma and Igede peoples, who speak Tiv, Idoma, and Igede languages respectively. Its capital is Makurdi.[5] Benue is a rich agricultural region; popularly grown crops includes; oranges, mangoes, sweet potatoes, cassava, soya bean, guinea corn, flax, yams, sesame, rice, groundnuts, and Palm Tree. Benue State as it exists today is a surviving legacy of an administrative entity which was carved out of the protectorate of northern Nigeria at the beginning of the twentieth century. The territory was initially known as Munshi Province until 1918 when the name of its dominant geographical feature, the 'Benue River' was adopted.
Agriculture is the mainstay of the economy, engaging over 75% of the farming population. the indigenes been peaceful and welcoming people. The  lives and property of the people were destroyed in clashes involving farmers and herdsmen between 2013-2016.
An indigenous group called the Movement Against Fulani Occupation (MAFO) was formed around 2015. A non-violent group advocating for peace and non-violence together with state stakeholders held series of meeting with the Governor to establish a law to prohibit open rearing and grazing of livestock and provide for the establishment of ranches and livestock administration, regulation and control and for other matters connected therewith, To try to stop conflicts, state officials in 2017 instituted a law prohibiting the long-held practice of herders grazing their animals on any open land.
Note: If information or photos used here are copyrighted, please contact us and we will immediately delete the copyrighted material.