Monrovia, Liberia: City of Peace
Welcome to Tarnue Marwolo Bongolee and his colleagues from Hope For The Future, a Monrovian- based, not-for-profit youth-run organization that is dedicated to promoting Peace, creating hope for the hopeless, and engendering dialogue for a brighter future for wayward and less fortunate women and children in Liberia.
Note: Introduction page with information primarily at the time of joining International Cities of Peace. For updates, please contact the liaison.
Part of Monrovia's Peace Legacy: In 2002, Leymah Gbowee organized the Women of Liberia Mass Action for Peace with local women praying and singing in a fish market in Monrovia. This movement helped bring an end to the Second Liberian Civil War in 2003 and the election of Ellen Johnson Sirleaf in Liberia, the first African nation with a female president.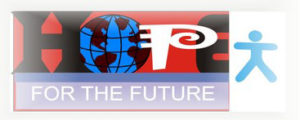 VISION: A Just Society that is Self Sustaining for Helping Others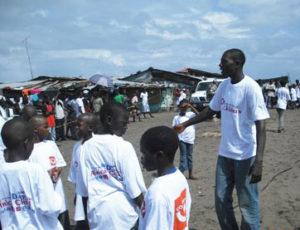 Motto: Striving Towards A Brighter Future
MISSION: Touching The Life Of Young People For Brighter Future
HOPE For The Future is a local based, Non-for-profit youth-run organization that is dedicated to promoting Peace, creating hope for the hopeless and engendering dialogue for a brighter future for wayward and less fortunate children in Liberia.
OBJECTIVES:
Providing Hope to young People

Uncovering hidden talents

Campaigning against HIV/AIDS, STDs and Teenage Pregnancy

Campaigning against all forms of Violence

Promoting peace, Security, Academic Excellence, rule of laws and Sports

Promote Volunteerism amongst young people

Promoting Careers and Cadres' Programs

Collaborate with National and International Organizations for youth development

Capacity building and empowerment

Promoting the universal declaration of human rights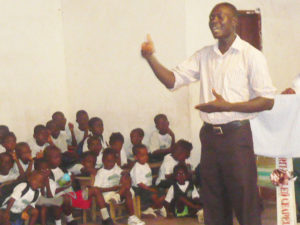 HOPE for the future was organized in 2012 by some Young Liberian visionaries wi.
PROGRAMS THAT HAVE FOSTERED A CULTURE OF PEACE:
• Establishment of Peace and Human Rights clubs in Schools

• Sanitational volunteer Service in the communities

• HIV/AIDS and Teenage Pregnancy awareness

• Sports for Peace

• Research on Youth Problems for Solution

• Search for Life for new Life (Street kids/Youth)

 
---
ABOUT THE LEADERS
Executive Officials

T. Marwolo Bongolee

Peal Nyenkan

Zoe D. Anderson

Adama Seh

Letter of Intent

 
Tarnue Marwolo Bongolee was born on the first of October 1987 in Paynesville City, Montserrado County Monrovia, Liberia. He is self motivated and goal oriented person who is passionate about serving humanity. Mr. Bongolee has served humanity voluntarily for years and has been helping to build a harmonious society free of violence and promoting peace and tolerance among the young people of post war Liberia. Since the end of the civil war, young people had taken to violence and believing that it is the only or the best recipe for resolution of their problems.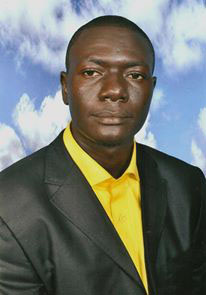 Mr. Bongolee has been using mediums that best suit the situation to help them curtail violence, serving humanity through voluntary efforts and contributing to the growth and development of the society through the Liberian National Students Union and the Federation of Liberian Youth.
Moreover, he has also contributed his quota through his advocacy role played in promoting peace and tolerance in violent oriented communities. He established the above organization to help provide hope for the hopeless and serve as the voice for the voiceless. He has developed several youthful programs that are immensely contributing to the youthful populace and the students' communities. Through his advocacy, Mr. Bongolee has been teaching young people about their basic rights and responsibilities as citizens and how can they contribute to the society.
---
CONTACT INFO
E-mail:
T.Marwolo Bongolee <bt.marwolo@yahoo.com>
Office: Gurley Street, Monrovia Liberia
Contacts: +231 886 431-232/886 829-989
---
ABOUT MONROVIA, LIBERIA (from Wikipedia)
Monrovia is the capital city of the West African country of Liberia. Located on the Atlantic Coast at Cape Mesurado, it lies geographically within Montserrado County, but is administered separately. The city is governed as a metropolitan city called Greater Monrovia District, which had a population of 970,824 as of the 2008 census, containing 29% of the total population of Liberia and is the country's most populous city.
In 1817, with the aim of establishing a self-sufficient colony for emancipated American survivors of slavery, something that had already been accomplished in Freetown, the first settlers arrived in Africa from the United States, under the auspices of the American Colonization Society. They landed at Sherbro Island in present-day Sierra Leone. The undertaking was a shambles and many settlers died. In 1822, a second ship rescued the settlers and took them to Cape Mesurado, establishing the settlement of Christopolis. In 1824, the city was renamed to Monrovia after James Monroe, then President of the United States, and a prominent supporter of the colony in sending freed Black slaves to Liberia, saw it as preferable than emancipation in America.
Monrovia is the cultural, political and financial hub for the entire country. The body that administers the government of Greater Monrovia District is the Monrovia City Corporation.
The city was severely damaged in the First and Second Liberian Civil Wars, notably during the siege of Monrovia, with many buildings damaged and nearly all the infrastructure destroyed. Major battles occurred between Samuel Doe's government and Prince Johnson's forces in 1990 and with the NPFL's assault on the city in 1992. A legacy of the war is a large population of homeless children and youths, either having been involved in the fighting or denied an education by it.
DO YOU THINK YOUR COMMUNITY CAN BE A CITY OF PEACE? SEND AN EMAIL!
 Note: If information or photos used here are copyrighted, please contact us and we will immediately delete the copyrighted material.