Mumbai, India: City of Peace
Welcome to Priya Subnis Arte and her colleagues from "THE PRANIC HEALING FOUNDATION OF SOUTH MUMBAI" in Mumbai, India: City of Peace. Priya is involved in the peace initiative "Energize the Spirit of Mumbai" which involves a planetary peace meditation.
Note: Introduction page with information primarily at the time of joining International Cities of Peace. For updates, please contact the liaison.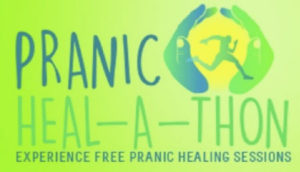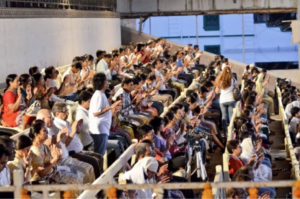 VISION
To promote a culture of peace by creating awareness of the inherent divine oneness of the human spirit and to create future leaders for manifesting planetary peace.
MISSION
To foster well-being of humanity on all levels- physical, emotional, mental, and spiritual. To establish peace initiatives at the local, state and national levels. The peace initiatives will include creating an annual peace calendar which will have regular events and activities that will promote peace such as having a peace walk, peace pledge and a healing meditation for planetary peace.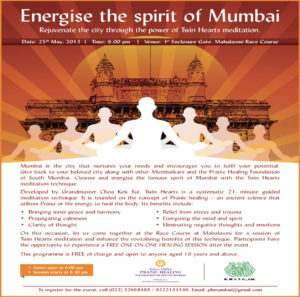 GOALS

1. To create a culture of peace in Mumbai through regular peace initiatives, events, education and community engagement. The former Foundation managing trustee initiated "Energize the Spirit of Mumbai" which involves a planetary peace meditation during which participants bless the mother earth with peace, love, abundance, forgiveness and harmony. The energy generated and channelized in group meditation has immense benefits for the meditator and positive phenomenal results for the community. Our goal and commitment is to have 1000 or more citizens of Mumbai participate annually to "Energize the Spirit of Mumbai".

2. To Organize regular health camps called "Pranic Heal-a-Thon" for enhancing physical, emotional, mental, spiritual peace and well –being. These healing camps bring awareness and experience of Pranic Healing, an energy healing modality, FOUNDED BY GRAND MASTER CHOA KOK SUI, MANILA. The camps will also include practicing the Meditation on Twin Hearts, healing sessions and personal counselling with experienced healers. These camps aim to promote health behavior change and motivate community members to take better care of their health on all levels.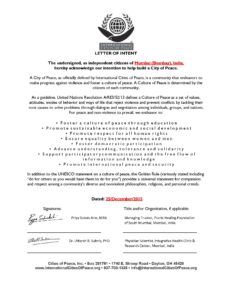 Letter of Intent
3. We are also committed to promoting sustainable economic and social development and respect for the human rights of all human beings, especially for women, minorities and the underserved. We are committed to embodying the values of unity in diversity and advancing understanding, tolerance and solidarity between citizens locally and globally. We will conduct regular educational workshops and seminars that engage community members from various localities of Mumbai.

4. Finally we are committed to promoting international peace and security and the safety of Mumbai city and all tourists visiting Mumbai. We will establish an interdisciplinary research team of psychologists, lawmakers and law enforcement officials that will establish guidelines for safety in Mumbai. We will engage citizens and make a commitment to have a Mumbai secure and safe from the threat of terrorism and several other violent crimes.

 
---
ABOUT PRANIC HEALING FOUNDATION OF SOUTH MUMBAI
The Yoga Vidya Pranic Healing Foundation of South Mumbai celebrates a decade, was formed in 2005 by Grandmaster Choa Kok Sui to spread the teachings of Pranic Healing & Arhatic Yoga, also to undertake various philanthropic activities that help and heal thousands in Mumbai and surrounding areas.

The foundation promotes healing on the physical and psychological level, spiritual level, meditation and peace. This is done through free healing camps, orientations, programs and courses. The foundation helps the community through providing medical needs, education, food, sponsoring marriages and spiritual courses to the needy.

The Foundation is managed by a unanimously elected Board of Trustees. All the trustees of the foundation volunteer with the Foundation. We have 5 trustees – Raja Meghani, Hari Haran Raman, Kanan Shah, Mekhla Muttoo and current Managing trustee, Priya Subnis Arte.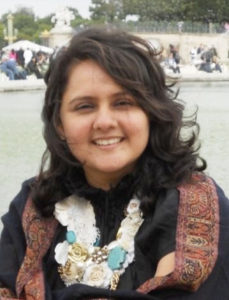 Liaison to International Cities of Peace, Priya Subnis Art
---
CONTACT INFO
For more information please contact:

Priya Subnis Arte

 
---
ABOUT MUMBAI, INDIA (from Wikipedia)
Mumbai (formerly known as Bombay, the official name until 1995) is the capital city of the Indian state of Maharashtra. It is the most populous city in India and the ninth most populous agglomeration in the world, with an estimated city population of 18.4 million. Along with the neighboring regions of the Mumbai Metropolitan Region, it is one of the most populous urban regions in the world and the second most populous metropolitan area in India, with a population of 20.7 million as of 2011. Mumbai lies on the west coast of India and has a deep natural harbor.

Mumbai is the financial, commercial and entertainment capital of India. The BSE [Bombay Stock Exchange] prominent share trading market is well-known worldwide. Mumbai is home to some of India's premier scientific and nuclear institutes like BARC, NPCL, IREL, TIFR, AERB, AECI, and the Department of Atomic Energy. The city also houses India's Hindi (Bollywood) and Marathi film and television industry. Mumbai's business opportunities, as well as its potential to offer a higher standard of living, attract migrants from all over India, making the city a melting pot of many communities and cultures.

Mumbai's culture is a blend of traditional festivals, food, music, and theaters. The city offers a cosmopolitan and diverse lifestyle with a variety of food, entertainment, and night life, available in a form and abundance comparable to that in other world capitals. Mumbai's history as a major trading center has led to a diverse range of cultures, religions, and cuisines coexisting in the city. This unique blend of cultures is due to the migration of people to Mumbai from all over India since the British period.
DO YOU THINK YOUR COMMUNITY CAN BE A CITY OF PEACE? SEND AN EMAIL!
 Note: If information or photos used here are copyrighted, please contact us and we will immediately delete the copyrighted material.