Mzuzu and Lilongwe, Malawi: Cities of Peace
Welcome to new Advisory Council member Pearson Malisau, Executive Director of the Foundation for Youth Crime and Drug Prevention, as leader of Mzuzu city and Lilongwe city in Malawi. Pearsonal and his colleagues lay out a practical vision for their community:
Note: Introduction page with information primarily at the time of joining International Cities of Peace. For updates, please contact the liaison.
Foundation for Youth Crime and Drug Prevention (FYCDP) is a youth-led development organization based in Malawi. Our goal is to place young people at the forefront of change and development with crime and drug free environment and peace building. We are here to channel the indisputably positive power of young people to bring about real progress.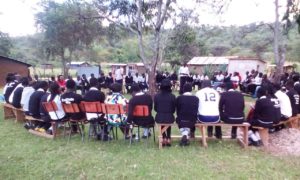 MISSION
 Helping youth to promote safe, crime and drug free schools and communities

Goals

Reduce crime through innovative and coordinated efforts

To provide positive and horizon-broadening experiences for economically disadvantaged and other at-risk youth.

To guide youth in making responsible decisions in life by furnishing positive role models with attitudes and behaviors which can be emulate

Strategy
Creating culture of Peace, Prevent, controls, and reduce violent crime, drug and abuse activities in Malawi.

Vision
To create a youth free from crime, alcohol and drug abuse and socio-economic harms

Objective
Enhancing the capacity of youth institutions and community organizations in the Malawi to prevent drug use and the spread of related infections, including HIV, among youth and other vulnerable populations

Creating awareness about and reducing the incidence of youth involved in drug and alcohol abuse in schools and communities through creating peace

To foster better communication, understanding, and mutual respect between youth, the community and law enforcement officers.

To reduce the incidence of juvenile crime, substance abuse and youth violence.

Use crime and service data to evaluate results and prioritize efforts.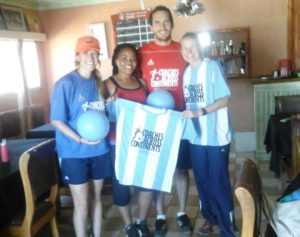 LONG-RANGE GOALS

–       To encourage and develop good citizenship and leadership in youth.
–       To work with other community-based programs for youth to achieve our common missions.
–       Raising awareness and advocate for culture of peace across Malawi
–       Promoting youth empowerment by improving coordination, advocate and strengthening relations between police, judiciary and civil society in order to improve services to youth victims.

Letter of Intent

About Pearson Malisau and his work.

Pearson is a social Youth workers working for great change for Malawi national especially by creating a peace of culture among people.

He has been involved and work with various groups and organization in Malawi since 2003 and currently is working with Foundation for Youth Crime and Drug Prevention (FYCDP)

Contact Person: Pearson Malisau
Executive Director
Youth Drug Crime Prevention <crimedrugprevention@gmail.com>

History of Malawi (from Wikipedia):

The Republic of Malawi is a landlocked country in southeast Africa that was formerly known as Nyasaland. It is bordered by Zambia to the northwest, Tanzania to the northeast, and Mozambique on the east, south and west. The country is separated from Tanzania and Mozambique by Lake Malawi. Malawi is over 118,000 km2 (45,560 sq mi) with an estimated population of more than 13,900,000. Its capital is Lilongwe, the largest city is Blantyre and the second largest city is Mzuzu. The name Malawi comes from the Maravi, an old name of the Nyanja people that inhabit the area. The country is also nicknamed, "The Warm Heart of Africa".

The area of Africa now known as Malawi was colonized by migrating tribes of Bantu around the 10th century. In 1891 the area was colonized again, this time by the British. In 1953 Malawi, then known as Nyasaland, became part of the semi-independent Central African Federation (CAF). The Federation was dissolved in 1963 and in 1964, Nyasaland gained full independence and was renamed Malawi. Upon gaining independence it became a single-party state under the presidency of Hastings Banda, who remained president until 1994, when he was ousted from power. Bingu Mutharika, elected in 2004, is the current president. Malawi has a democratic, multi-party government. Malawi has a small military force that includes an army, a navy and an air wing. Malawi's foreign policy is pro-Western and includes positive diplomatic relations with most countries and participation in several international organizations.

Malawi is among the world's least developed countries. The economy is heavily based in agriculture, with a largely rural population. The Malawian government depends heavily on outside aid to meet development needs, although this need (and the aid offered) has decreased since 2000. The Malawian government faces challenges in building and expanding the economy, improving education, health care, environmental protection, and becoming financially independent. Malawi has several programs developed since 2005 that focus on these issues, and the country's outlook appears to be improving, with improvements in economic growth, education and healthcare seen in 2007 and 2008.

Malawi has a low life expectancy and high infant mortality. There is a high prevalence of HIV/AIDS, which is a drain on the labor force and government expenditures, and is expected to have a significant impact on gross domestic product (GDP) by 2010. There is a diverse population of native peoples, Asians and Europeans, with several languages spoken and an array of religious beliefs. Although there was tribal conflict in the past, by 2008 it had diminished considerably and the concept of a Malawian nationality had begun to form. Malawi has a culture combining native and colonial aspects, including sports, art, dance and music.

 
DO YOU THINK YOUR COMMUNITY CAN BE A CITY OF PEACE? SEND AN EMAIL!
Note: If information or photos used here are copyrighted, please contact us and we will immediately delete the copyrighted material.