NEW HOPE VILLAGE, WESTERN REGION, UGANDA: INTERNATIONAL CITY OF PEACE: International City of Peace

We welcome Arsène Kibukila and the people of the community of New Hope Village in the Western Region, Isingir District, Nakivale Refugee Settlement. Arsene is Director of the association called "Mulengeki Charity Center" with the motto "we want peace in the world and gender equality".
The Mulengeki Charity Center provide education for illiteracy woman, creates peace and gender equality around the world.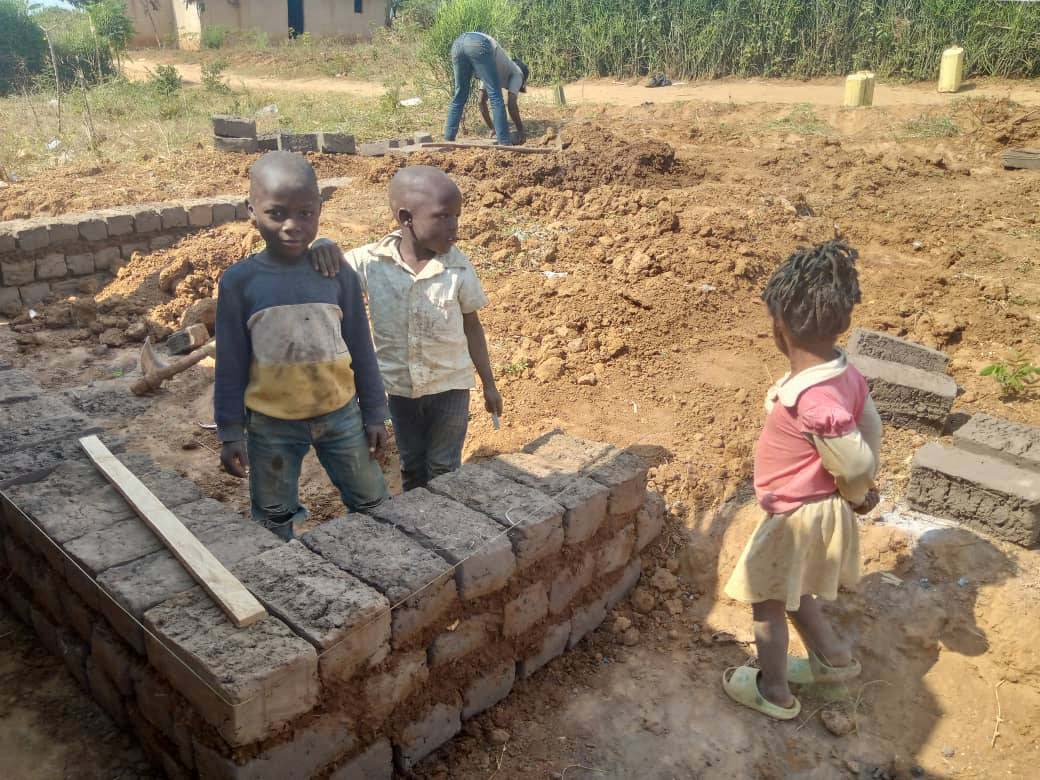 Note: Introduction page with information primarily at the time of joining International Cities of Peace. For updates, please contact the liaison.
---
Theme: "WE NEED PEACE"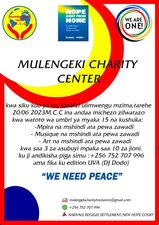 Me, Arsene Kibukila, 23 years old, am involved in a youth structure, unifying, supportive, capable of stimulating and promoting the emergence of a dynamic, responsible generation with the international values ​​of peace, with a world without racism  .because in our village racism is the first factor influencing non-peace. in second place comes gender non-equality.
 i live in uganda western region (nakivale refugees setlement isingiro district).
my ideas are  the following:
---
ACTIVITIES PLANNED AND IMPLEMENTED
 Mulengeki Charity Centre has many project and activities:
Long Term Projects
1.1 Education of youths
1.2 environmental protection
1.3 Agriculture
1.4 General sanitary
1.5 Breeding
1.6 sports
1.7 tree planting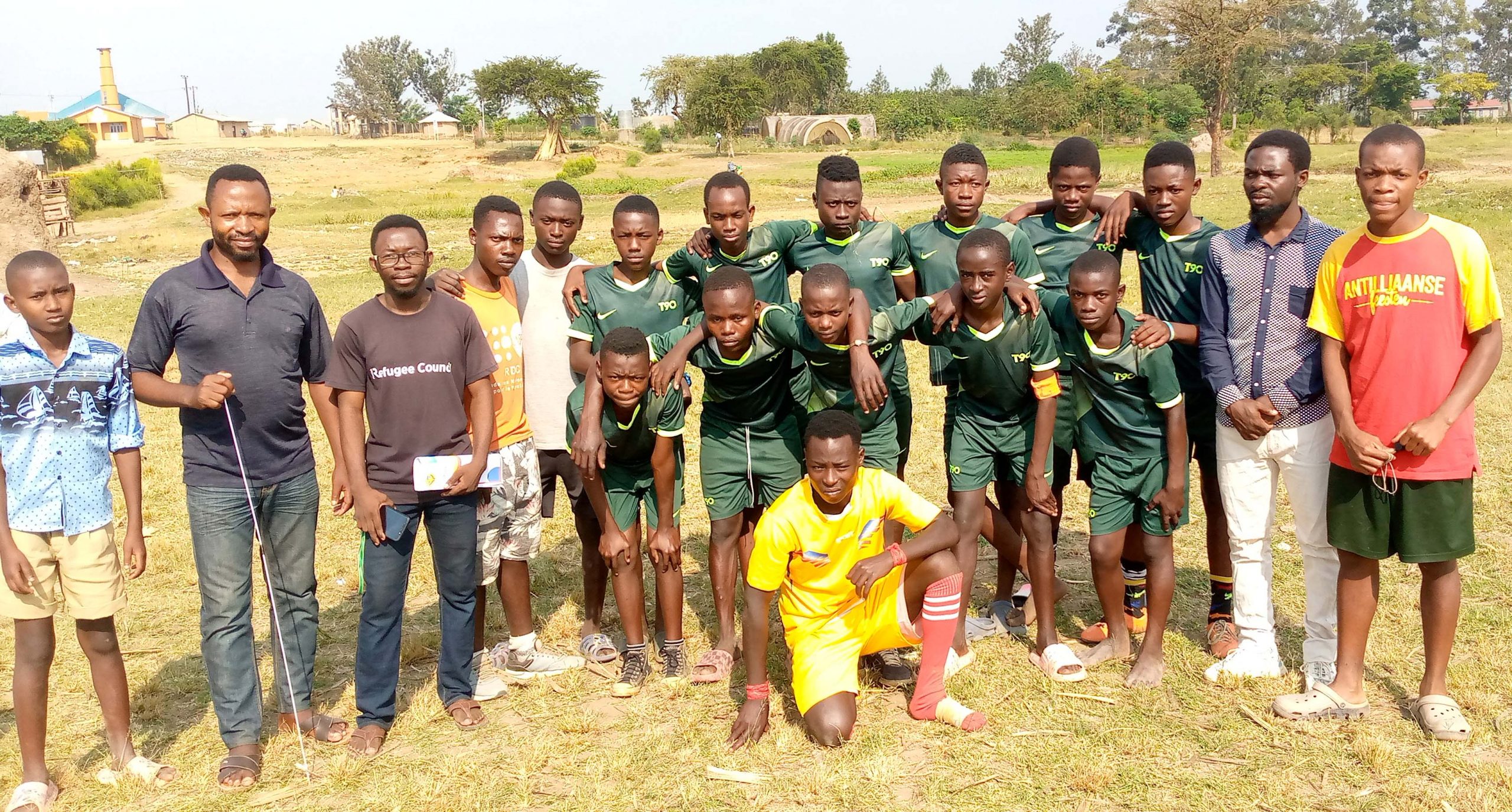 Short Term Projects
2.1 Leadership
2.2 Recycling
2.3 Palmas culture
2.4 Arts
2.5 Soap making
2.6 Tailoring
2.7 Music dance and drama (MDD)
World Refugee Day, which was on 20 Jun 2023.
Mulengeki Charity Centre organized many activities for children living in nakivale Refugee Settlement: football, arts and the winners were rewarded.
---
GOALS 
Our greatest ideas is to stop triballsm and racism around the world.
We hold training twice a year in our association under the project "TUJIINUWE" in which we teach People how to live in the society.
We demonstrate them how to start with small business, Breeding and agriculture that can help them to pay school fees for their children. Details of ongoing activities…
1) Chicken farm
2) Creation of a Center to facilitate education for orphans and street children vulnerable illiterate women.
3) Football academy
4) Recyclage (zero plastic waste dating).
5) Permaculture
6) Peace tournaments
7) TUJIHINUWE
8) Sanitary hygienic soap making.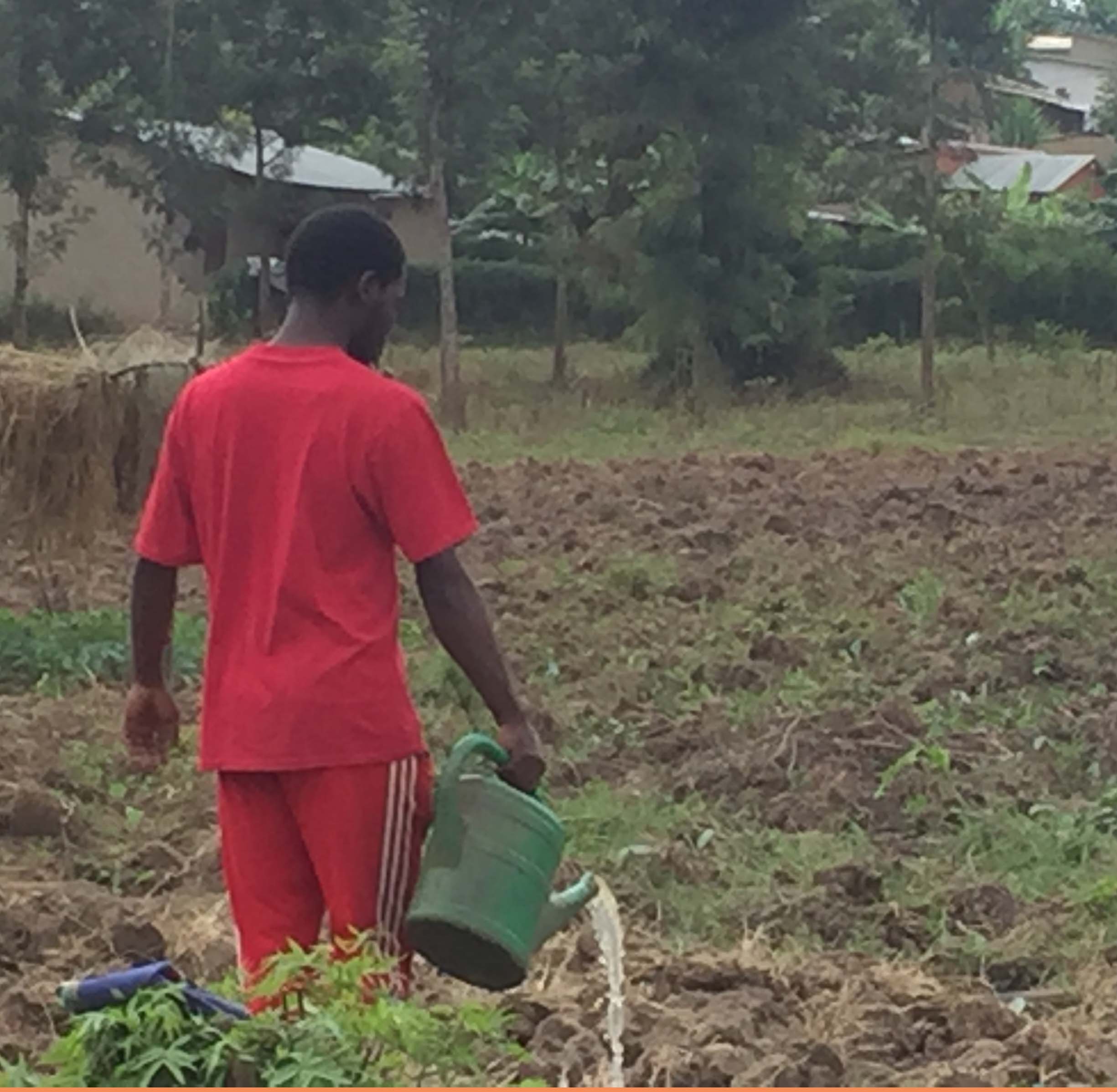 ---
ABOUT THE LIAISON
Arsene Kibukila
Arsène Kibukila is 23 years old, is involved in a unifying, supportive youth structure, capable of stimulating and promoting the emergence of a dynamic, responsible generation with the international values of peace, with a world without racism.  Racism in our village is the first factor influencing non-peace.  Second comes gender non-equality.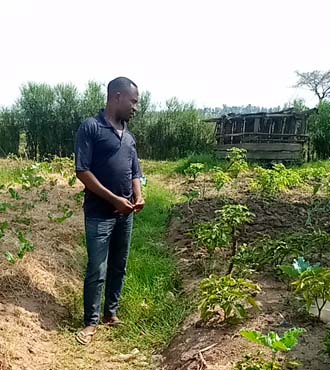 ---
CONTACT INFORMATION
To contact or support this initiative:
---
ABOUT NAKIVALE (from Wikipedia)

Nakivale refugee settlement was established in 1958 and officially recognized as a refugee settlement in 1960 through the Uganda Gazette General Notice No. 19. Nakivale refugee settlement is the 8th largest refugee camp in the world.
Nakivale refugee settlement, is approximately 200 km away from Kampala, Uganda's capital. It is one of the oldest refugee settlements in the Uganda. It is estimated at well beyond 180 square kilometres. This enormous area is geographically divided into three administrative zones – Base camp, Juru and Rubondo. These three zones, in turn, contain a total of 74 individual villages.
It currently hosts 119,587 refugees from the Democratic Republic of Congo, Burundi, Somalia, Rwanda, Ethiopia, Eritrea. Although many refugees in the area have been living there for several years, recent conflicts in nearby countries are increasing the number of arrivals per day. The majority of refugees in the settlement are Congolese although the population is largely heterogeneous with many cultures and groups from different nationalities. The settlement is divided into 79 villages with an average of 800 to 1,000 people per village.
Note: If information or photos used here are copyrighted, please contact us and we will immediately delete the copyrighted material.