North Hill, Akron, Ohio, U.S.A.: International City of Peace

We welcome Katie Beck and her colleagues who have established the neighborhood of North Hill in Akron, Ohio as an International City of Peace.
Ms. Beck is Executive Director for North Akron Community Development Corporation. The organization is one of many in the area that are focused on building a culture of peace in the neighborhood and in Akron.
International City of Peace North Hill, A Neighborhood of Akron, Ohio United States; Proposal developed by North Akron Community Development Corporation (NACDC)
One Community Many Cultures
Note: Introduction page with information primarily at the time of joining International Cities of Peace. For updates, please contact the liaison.
Photos used by photographer permission, per Katie Beck. A PDF below has a more extensive look at the North Hill initiative.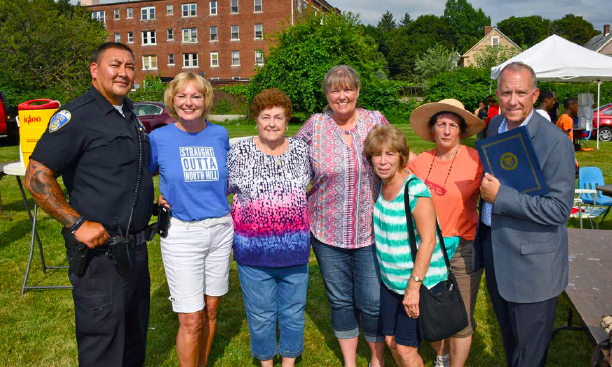 An Akron Police Officer and Mayor Dan Horrigan flank area residents attending a special event. Photo by Bruce Ford.
---
North Akron Community Development Corporation (NACDC)
The North Akron Community Development Corporation (NACDC) was granted nonprofit 501(c)(3) status in 2017. A volunteer board of directors governs the organization and provides strategic direction and oversight. Headquarters is located at 760 Elma Street in Akron, Ohio. The NACDC's geography is predominantly the North Hill Neighborhood of Akron, a neighborhood that enjoys a reputation as one of Northeast Ohio's – and the country's – most culturally diverse communities.
North Hill has not only endured over the past 100 years, it has thrived, despite long-term regional economic trends that have adversely impacted its social fabric, physical infrastructure and economy. A complex tapestry of racial and socioeconomic diversity, it is home for many communities of immigrants, and for others, it has been called home for generations. With over 20,000 residents, it is at its core a community of inclusivity, providing a safe and welcoming anchor for those emigrating, and a secure foundation for those whose histories began in North Hill. It is this coming together of neighbors that has created the rich cultural traditions that continue to be celebrated in this community.
As a result, the NACDC and the residents of North Hill are in a strong position to continue to drive social equity and economic growth. The NACDC – as a collaborative partner and catalyst – aims do this through coalition build-ing, economic development, direct community engagement and support, and creative placemaking, assuring a vibrant and thriving North Hill community that inspires, connects, propels, and celebrates its residents and its unique diversity for generations to come.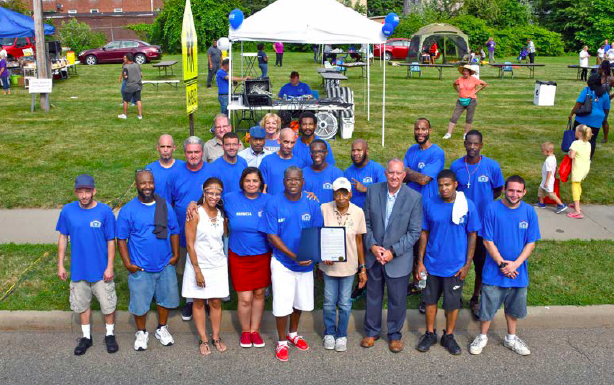 A large group of residents attend a special Night Out. Photo by Bruce Ford.
Timeline
2017 – NACDC was founded. Exchange House opens as cultural hub and international hostel from a Knight Cities Challenge grant. Over 200 happenings directed and hosted by NACDC with the multicultural community.
2018 – NACDC builds out People's Park (FKA the Backyard) with temporary market stalls, stage, and picnic seating to use as a public space for meetings, festivals, picnics, multilingual meals, and concerts.
2019 – NACDC starts renovations on a second house next to Exchange House to create a women's empowerment and makerspace. Programming continues with happenings increasing every year that demonstrate the cultural and ethnic diversity of the neighborhood.
2020 – NoHi Pop-up opens with over $100,000 in net sales from August to December, returning $40,000 back to culinary art entrepreneurs during the pandemic. NoTique Re-tail opens with 20 minority- and female- vendors, makers, and artists selling their products. Even with the global pandemic, NACDC created a prototype for economic development in the Temple Square business district by offering a pipeline for entrepreneurs with mitigated risk.
---
For a more complete overview of the North Akron proposal to establish the neighborhood as an International City of Peace, the following PDF is downloadable or can be read online:
ICP NACDC--JUNE 2021 (1)

---
MISSION
The mission of North Akron Community Development Corporation is to assure a vibrant thriving North Akron community that inspires and connects its residents while celebrating its unique diversity. Activities Include:
-Economic Development
-Creative Placemaking
-Building Social Cohesion
---
VISION
NACDC seeks to be a nationally recognized community development corporation making connections that strengthen the power of community members and communities.
---
VALUES
NACDC collaborates on welcoming, sometimes unexpected experiences valuing North Hill's community members and communities through active listening, demonstrating re-spect, building relationships, learning from experiences, co-creating, and pursuing racial and economic equity.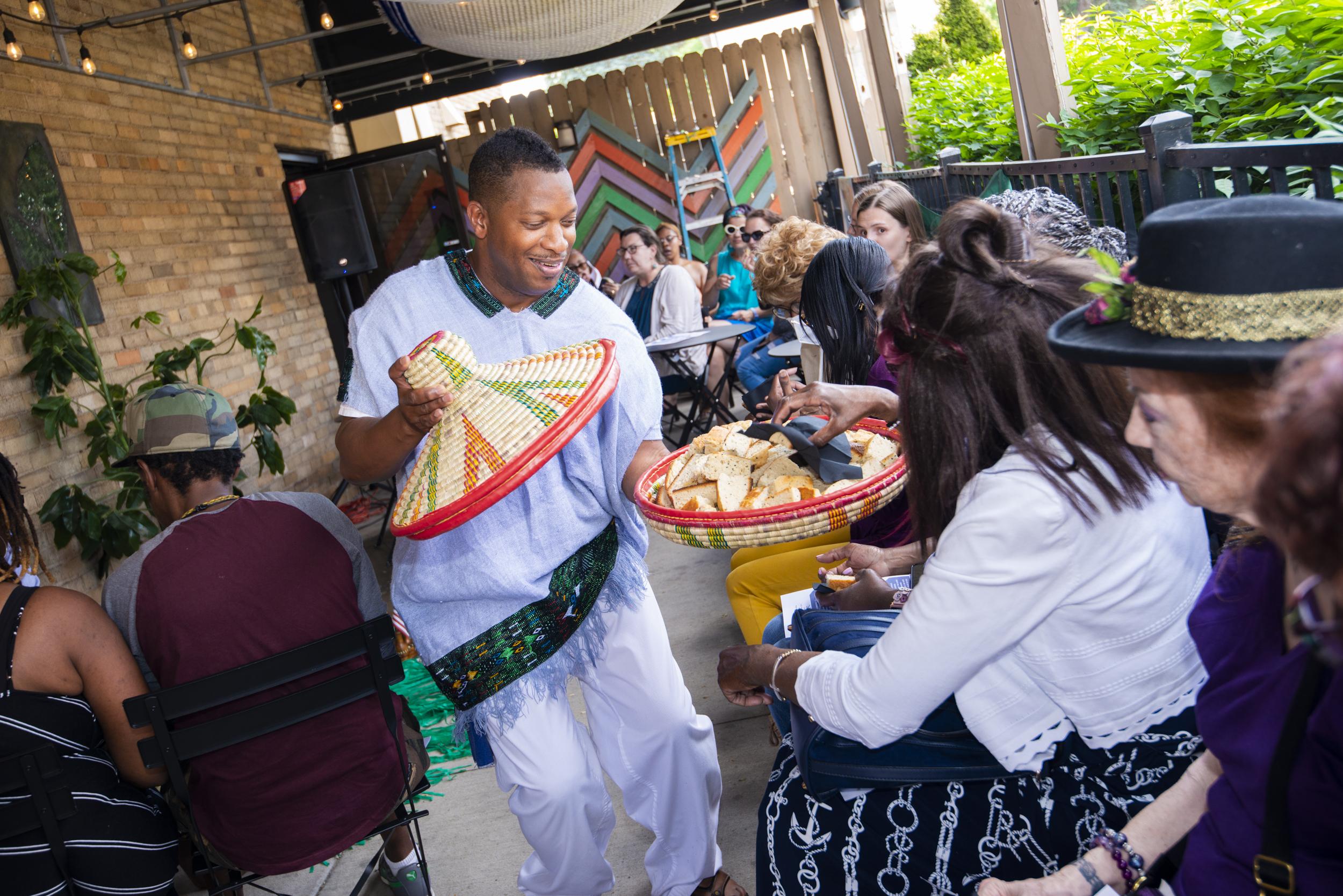 Ethiopian Coffee Ceremony at NoHi Cafe. Photo by John R. Aylward.
---
Vision, Mission and Goals for North Hill City of Peace
● To establish a culture of peace in the community as an example to encourage other neighborhoods and the entire city of Akron to become an International City of Peace.
● To sponsor or partner to annually produce an International Day of Peace cere-mony on September 21 or adjacent to that date. Efforts would be made to include a wide range of the community in this event.
● Develop the concept of TRUE NORTH as an example to the community. True North stands for the best of oneself. To find or proceed on the correct course or in the right direction. True North refers to what we should do, not what we can do. It is a term used to describe the ideal or state of perfection the community and individuals should be continually striving towards.
● Honor annually a group or individual with True North Award to organizations or individuals who have contributed special efforts and demonstrated results to the community
● Foster relations with other International Cities of Peace, thus enhancing the community's international brand and building relations with countries that our residents have come from as well as others.
● Partner with Akron Rotary to expand youth relations to build diplomatic and in-ternational skills for area youth locally and elsewhere with Akron North High School and other schools and organizations. The Rotary is a partner of In-ternational Cities of Peace. This could include classes at North, Summer Camps (local and elsewhere, community programs etc.)
● Sponsor or partner with other organization for CommUNITY Conversation. Dia-log with police, fire, government health officials etc to develop an ongoing con-versation to develop trust and understanding. EXAMPLE—residents spend time in drive along with police officer on patrol and then come together at the North Akron Library for a discussion of learning and experiences.
● Support and expand efforts for beauty in the neighborhood with cleanup, art, garden projects including peace gardens to build aesthetics as well as improve the environment.
● To continue to expand North Hill's economic impact while retaining and ex-panding recent successes.
● To be problem solvers, strong leaders and innovative thinkers for the betterment of all.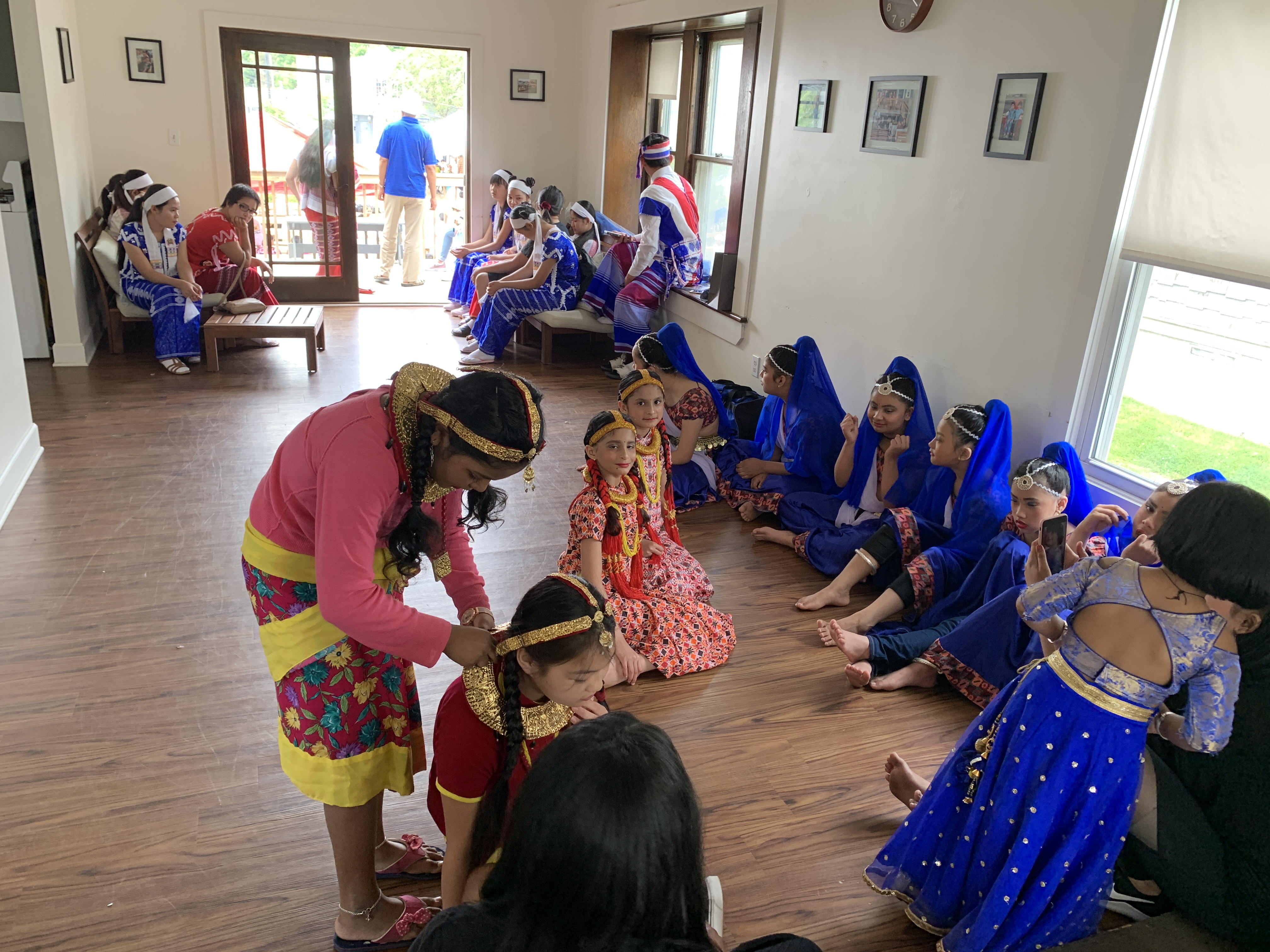 Karen and Nepali dancers in the Exchange House getting ready and waiting to go onstage for the North Hill Music Festival by Himalayan Music Academy. Photo by Katie Beck.
---
ABOUT THE LIAISON
Katie Beck
At the beginning of 2020, Katie Beck stepped into the role of Executive Director for North Akron Community Development Corporation, a nonprofit building upon physical infrastructure, cultural heart, creative spirit, history, and entrepreneurial drive of artists and local small business owners in North Hill in Akron, Ohio. She is a creative community builder, director, writer, facilitator, speaker, and artivist who works to build spaces that highlight and prioritize underrepresented voices.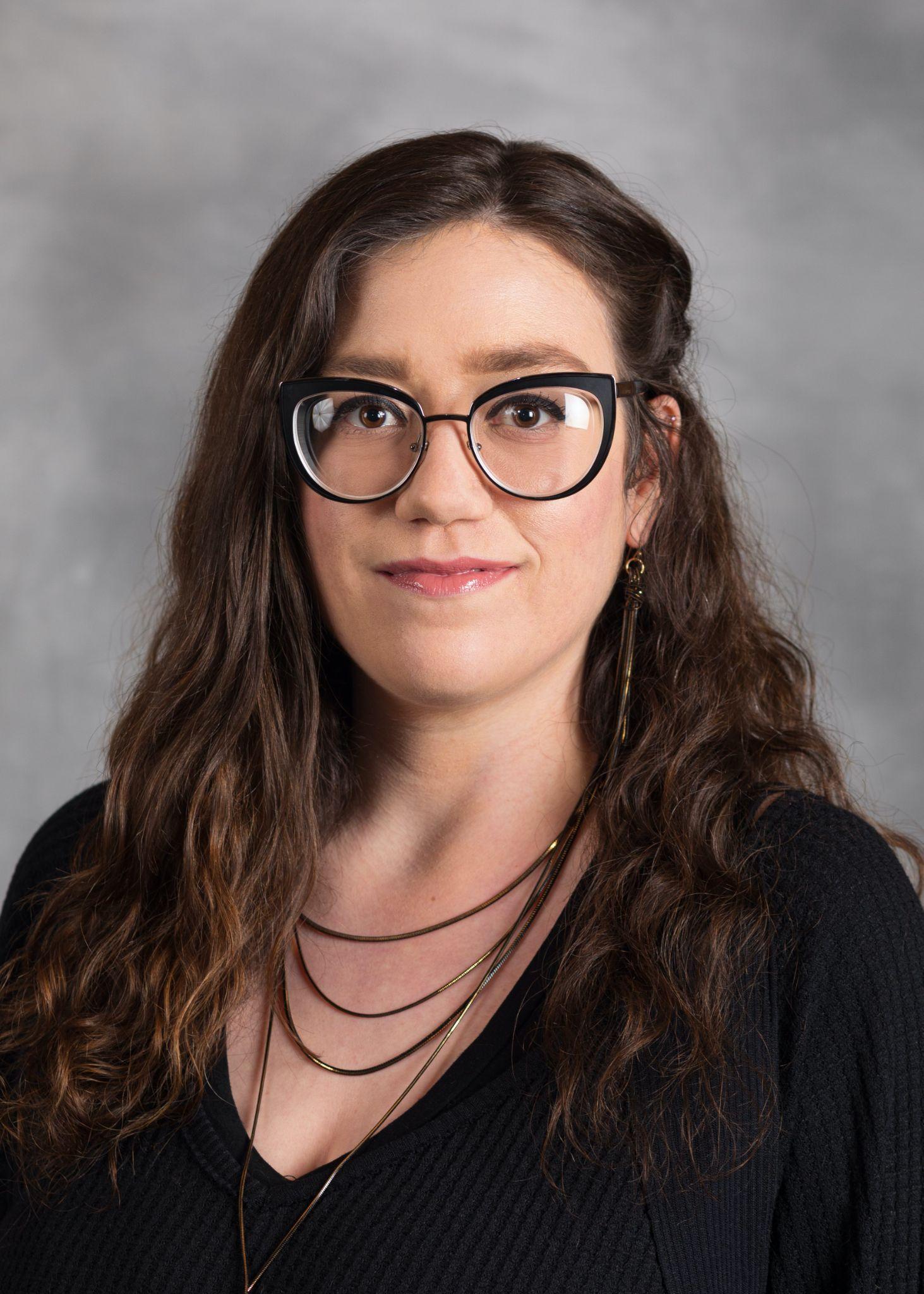 In 2017, she helped to open the Ex-change House with the Better Block Foundation, serving as a vital resource for the community. Since establishing Gum-Dip Theatre (GDT) in 2016, Katie has produced or directed numerous performances that celebrate, challenge, and reinvent community identity through neighborhood story circles and has an extensive resume in theatre and the arts in the greater Akron area. Katie holds a BA in Theatre, Writing, and Community and Jus-tice Studies from Allegheny College in Meadville, PA.
---
CONTACT INFORMATION
To contact or support this initiative:
(234) 312-9709 ext. 1
---
ABOUT AKRON AND NORTH AKRON, OHIO, U.S.A.

Akron is the fifth-largest city in the U.S state of Ohio and is the county seat of Summit County. With a population of about 200,000 it is the 125th most populous US City. The city nears its 200th anniversary in 2025. North Akron also referred to as North Hill has a proud and rich tradition as Akron's ethnic community for more than 100 years. About 20,000 residents have always shared distinct cultures and traditions from numerous countries over the years.
The strong cultural mix is noted at North High School which is one of the most racially/culturally diverse high schools in the state of Ohio. North Hill has a deep cultural heritage that continues to evolve to meet the needs of all area residents whether immigrant or native-born. This is a thriving and changing neighborhood proudly looking to the future as it grows in economic development, art, recreation and community engagement.
Set in a scenic area, the neighborhood sits mainly between the Gorge and Cascade Valley metro parks and state Route 8. It has been an important part of Akron for more than a century Last century, most of the immigrants and refugees came primarily from Eastern and Western Europe. There is still a stronghold of community clubs themed around Italian, Polish, and more. Today there are a wide range of residents primarily hailing from Asian, African, Middle Eastern, and Central American countries.
Akron is designated as one of America's Welcoming Cities and North Hill embraces that spirit as it continues to welcome numerous immigrants and refugees primarily from Asia and Africa. A variety of stores have particular ethnic brands allowing for a rich mix of foods and products that attract customers from around the greater area. North Hill bridges neighboring communities both literally and figuratively as the All American Bridge connects North Hill and downtown Akron. There are also bridges from the nearby Akron expressway and from the city of Cuyahoga Falls that connect North Hill to greater Akron. Coming from downtown Akron to North Hill across the All-American Bridge, when one enters the neighborhood history meets them at the entrance.
Tribal History
The Kaskaskia was one of the chief tribes of the Confederacy of (Illinois) Illiniwek Indians. The  origin of the French name Cascaquis is uncertain, but possibly referred to a hide scraper used by the tribe. The tribe's anglicized name is Kaskaskia. The Kaskaskia made their first acquaintance with the French at the Jesuit mission station of Chegoimegon near present Bayfield, Wisconsin, which was established by Father Claude Allouez in 1667.
Note: If information or photos used here are copyrighted, please contact us and we will immediately delete the copyrighted material.