"On the path of wisdom… I am the key person of influence by blood, DNA, mind, personality and experiences." Photo from the launch of an associates book Tony Selimi.
North Kivu, Democratic Republic of Congo: City of Peace
We welcome Yanik Noah and his colleagues who who have established North Kivu, D.R. Congo as an International City of Peace. The group has established an organization that wishes to create and capitalize on opportunities that reverberate globally with positive economic implications as well as challenging stereotypical perceptions.
Note: Introduction page with information primarily at the time of joining International Cities of Peace. For updates, please contact the liaison.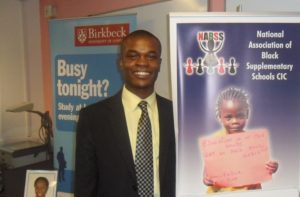 Presentation that Yanik did at Birkbeck University on dismissing the notion of being called 'black'…as explained that 'black' is just a word in English. Yanik called himself 'Moto Moindo' in-front of a predominantly Afro-Caribbean crowd as "I am essentially heat/ Moto and the 'head'." Yanik said "some agreed while others did not. however; I am Moto Moindo as I feel the fire in my being and essence like the Jinn born of smokeless fire."
ABOUT MOTTO MOINDO, INC. (GRP)
Pioneering, community orientated organisation who adopts a holistic, young peoples approach through various projects designed facilitated by and for underprivileged adolescents, in the encouragement of self awareness, responsibility in making positive life choices, staying safe and achieving economic well being.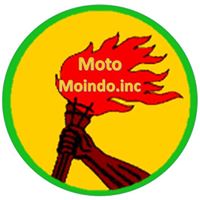 PHILOSOPHY
The 'Chief' is beyond the physical however is responsible and manifests his peoples desires on this plane with wisdom.
Likelemba is a traditional wealth creation and management scheme known within the Congolese and indeed African systems of economics. In Nigeria, its known as Isusu. We synthesize traditional forms of wealth creation and management with the modern economical structure.
Wealth is a mind state and we adopt a holistic community and family approach to sustainability and happiness.
---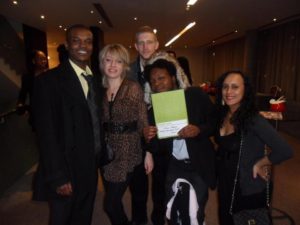 VISION
A Congo; region and continent stable from violence with flourishing communities and trusted establishments created by the people; for the people with our global allies as our equals. A Congo with free health, free education and free trade among ourselves, our neighboring nations and global community.
---
MISSION
Capital Appreciation fund inception with an earth centered orientation
---
AIM
• Alpha return on capital
• Asset Management
• Monetizing of Natural resources
• Micro financing
• Arts and cultural exchange
• Community cohesion and development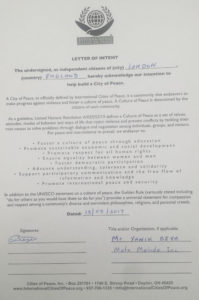 Letter of Intent
---
ABOUT YANIK T. BEYA
• Author, poet, philanthropist and entrepreneur
• tSHAKAdi – Name given by my father from his tribe (Maluba) meaning 'wisdom'
• Prophet MUsongye- philosophical tribal tribute title from my grandfather (mother's side)
• Founder CEO: Moto Moindo Inc (London)
• Ambassador For AJVDC (Goma based NGO)
• Representative for Cooperates in DR Congo
"I am Congolese Entrepreneur born in KingAbwa, Kinshasa, DR Congo now, formerly Zaire. Born with Chiefly heritage from both parents who were united traditionally. My grandfather was MUsongye/ Basongye Chief Kasongo educated at kabinda and he worked as advisory to the Mobutu regime. My father was a Chief and businessman from region of Kananga called Adolph Beya and he worked with Mobutu regime also.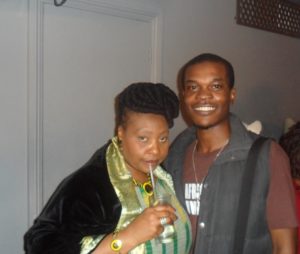 Yanik Beya and the fantastic, vibrant Mrs Yvonne Chaka Chaka at a African Diaspora World Business Event.
"I was in my military mindstate…as all can see..!"
'I moved to the UK due to fears of my future when I was a child and due to the promise my father made to my mother.
I learned the British ways and I achieved above standard academically doing A levels (usually for 17-18) when I was 14.
I left secondary school with predominantly A's, and A* and  few Bs'. I was too mentally independent to enjoy school though I read continuously and some one wise told me 'self education is the greatest form of learning ' as that is what life essentially is.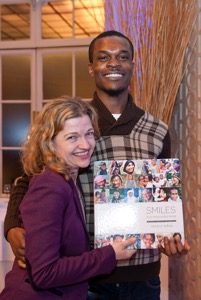 The Royal family photographer Diane Bonner took this shot…at an associates book launch with usually my photographer Ingrid Marn who also has a book launched called Smiles Around The World. Ingrid Marn is Earth Ambassador for World Leaders From Dubai Forum and their official photographer.
"Entrepreneurship is a trait I have always had; on leaving school, I sold drugs initially (for 3 years); its safe to say I grew out of it. I later sold music, later tshirts, later imported phones from China. I did work at the same time. At 22 I set up a A*UNltd; a publishing company and I wrote a self education tookit to accompany training programs which I licensed .
"I later set up Imhotep Foundation which I run, wrote bids and delivered training programs in schools, colleges, after school programs. I also did presentations on my ideas and documented public speaking in community, Universities and government events.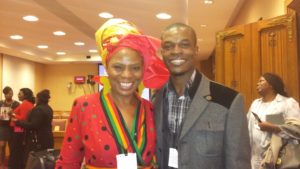 Yanik with the distinguished; recent recipient of the .G.O.D awards aswell as many accolades Mrs Justina Mutale (Zambia). They were at the Houses of Parliament, London for her launch of sponsorship for girls education through her foundation.
"On my journey of self re-discovery, I learned from family, and from life experiences, televisions, youtube, books and my own interpretation of reality.
"I am blessed and happy to be home mentally, and spiritually. I am determined to achieve our next goal which is social, educational, economical and infrastructure development in DR Congo and Africa.
"I am the present, a gift to my people from the past here to reshape and influence the future"
Many are called very few are chosen… I am chosen and I have chosen. – Tshakadi
---
CONTACT
For more information, please contact:
Yanik Noah <motomoindoinc@gmail.com>
---
ABOUT NORTH KIVU, D.R. CONGO (from Wikipedia)

North Kivu (French: Nord-Kivu) is a province bordering Lake Kivu in the eastern Democratic Republic of the Congo. Its capital is Goma. North Kivu was formerly a "sub-region" in the region of Kivu.
North Kivu borders the provinces of Ituri to the north, Tshopo to the northwest, Maniema to the southwest, and South Kivu to the south. To the east it borders the countries of Uganda and Rwanda. The province consists of three cities—Goma, Butembo and Beni—and six territories—Beni, Lubero, Masisi, Rutshuru, Nyiragongo and Walikale. The province is home to the Virunga National Park, a World Heritage Site containing the endangered mountain gorillas.
The region is politically unstable, and has been one of the flashpoints in military conflicts in the region since 1998. It was the scene of much fighting during the Second Congo War (1998–2003), and the Kivu conflict (2004–present).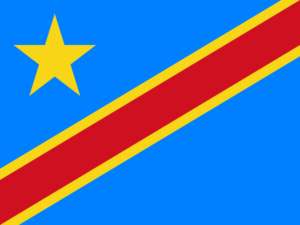 In October 2007, the United Nations High Commissioner for Refugees (UNHCR) warned of an increasing number of internally displaced people (IDP) in North Kivu related to the fighting there between the government army, the Democratic Forces for the Liberation of Rwanda (FDLR) rebels and renegade troops, including Laurent Nkunda's forces, and a build-up of military supplies and forces, including the reported recruitment of child soldiers by armed groups across North Kivu. The UNHCR thought that there were over 370,000 people in North Kivu displaced since December 2006, and is expanding its camps in the Mugunga area where over 80,000 IDPs were estimated. The brief capture of Goma, by M23 rebels caused "tens of thousands" of refugees. The town of Sake was abandoned.
Note: If information or photos used here are copyrighted, please contact us and we will immediately delete the copyrighted material.