Pallisa, Eastern Region, Uganda: International City of Peace

We welcome Mwanda Sam and his colleagues at the Pallisa Industrial Carpenters Co-operatives who have established Pallisa, Uganda as an International City of Peace.
The group is  made up of mechanics, engineers, welders and fabricators. "Shifting industry toward a Community City of Peace or Low-Household Income pathway," says Mwanda Sam, head of the program, "will not only increase industrious competitiveness in communities, but also boost opportunities for job creation and skills enhancement; thus, ensure equality between men and women.  The PICCO-CCAIF has been steadily emerging as a key player in the skills-development and in all aspects of industrious innovation and creativity."
Note: Introduction page with information primarily at the time of joining International Cities of Peace. For updates, please contact the liaison.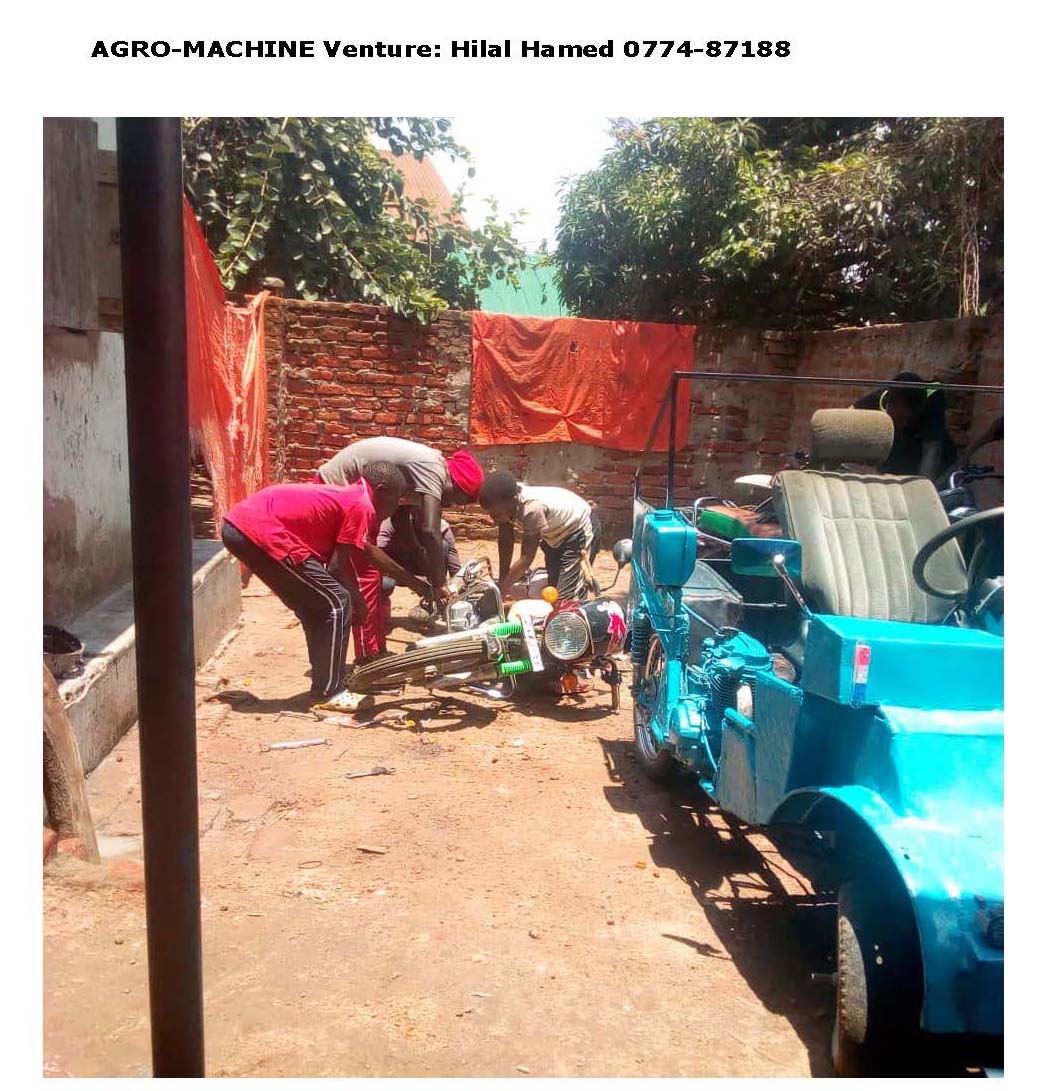 ---
The Pallisa Co-operatives
The Pallisa Industrial Carpenters Co-operatives-PICCO-Uganda is a co-operative society specializing in Venture Weldership and Fabrications, Mechanical Engineering and Carpentry Apprentices; Soap-making, Innovation, Procreativity and Purposeful Innovates Support Service Training.
Under the Co-operative Centered Apprenticeships Industrial Facility (CCAIF) Accredited by Directorate of Industrial Training (DIT) our commitment is on excellence of competitive industrious innovation ventures, PICCO-CCAIF aims to reduce de-skilled labour and unemployment by 20-25% from projected Uganda Industrial Research Institute (UIRI), International Labour Organization, Busitema University and Directorate of Industrial Training (DIT) levels by 2030. This forms part of the government's vision for the Parish Development Model-resilient in industrious knowledge application, transfer and alignment to both the current 5-year National Economic and Social Development Plan and the Mindset Change Master Plan.
To meet this commitment, there is an urgent need to systematically cascade the Community City of Peace target into industrious targets, so that technical knowledge-specific practitioners/learners can be facilitated and capacitated. In Uganda, the industrious system, currently represents 38% of GDP and at least 23% of employment, which is particularly crucial to success and is therefore the focus of this project.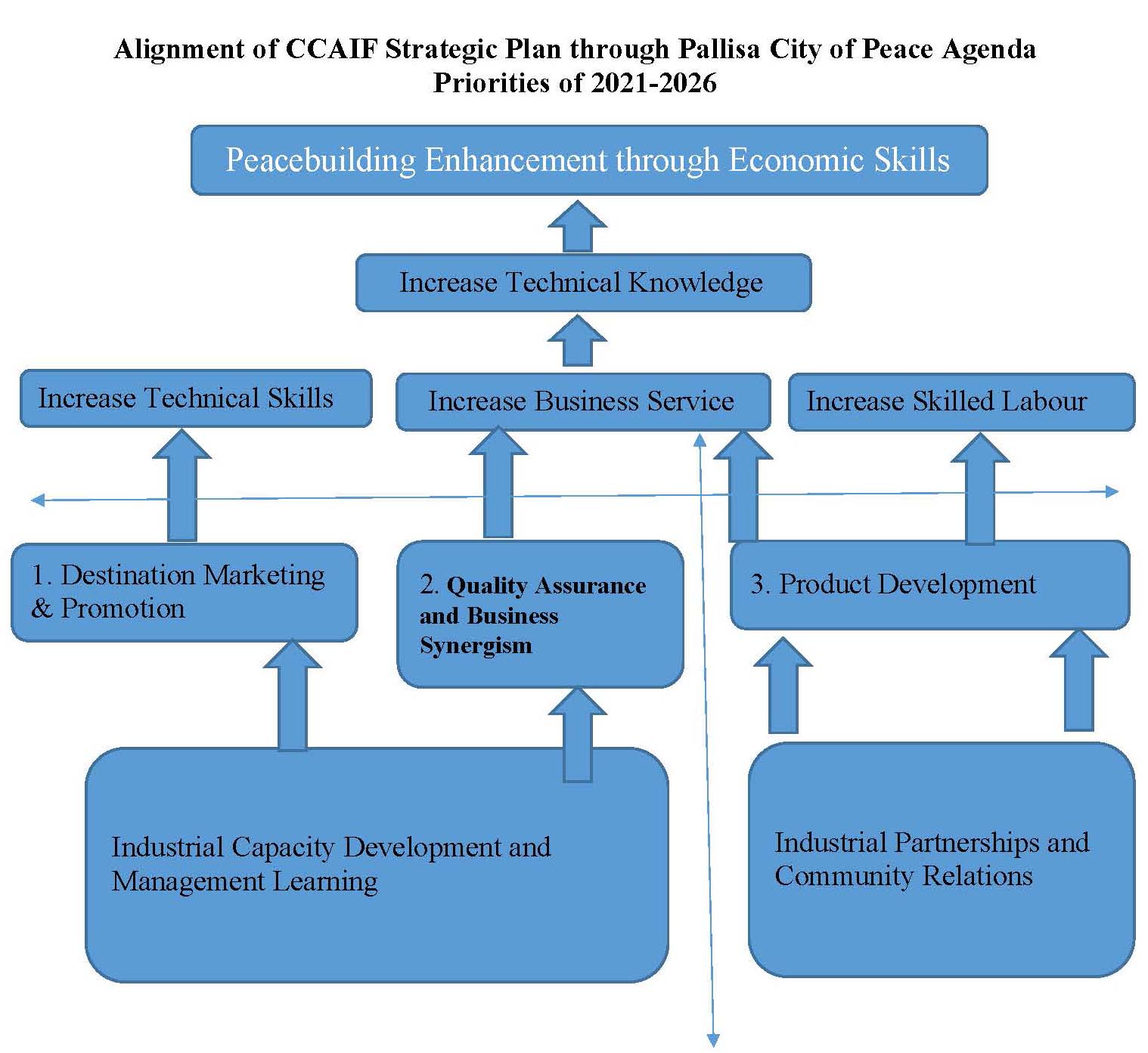 ---
The Industrious Practitioners CCAIF Group
PICCO – CCAIF is owned by the following practitioners 100%.
Mechanics and Engineers 22%
Welders and Fabricators 22%
3. Business to Business Operatives 02%
Carpentry Apprentices 34%
Purposeful Innovate Procreativity Studies 20%
---
PICCO Locations and Facilities
The PICCO-Uganda is located at Pallisa District (Town Council-Industrial Area) Sub-county and in Bukedi Region. The industrious strategy is to use the International Cities of Peace structures and expertise to set up a Pallisa Community City of Peace that can advance or promote the CCAIF commitment through innovations, prosperity knowledge, economic/banking skills, entrepreneurship appraisal studies, industrious knowledge application and transfer behaviour techniques, financial /banking skills and modernizing accountability.  In Uganda, only 28% of children who enroll will complete primary school. More than 800,000 primary school age children remain out of school throughout the country, across Sub-Saharan   Africa the number jumps to 40.1 million. An education, innovation and engineering crisis has silently emerged and now requires sustainable scalable solutions with a strategic vision on a City of Peace.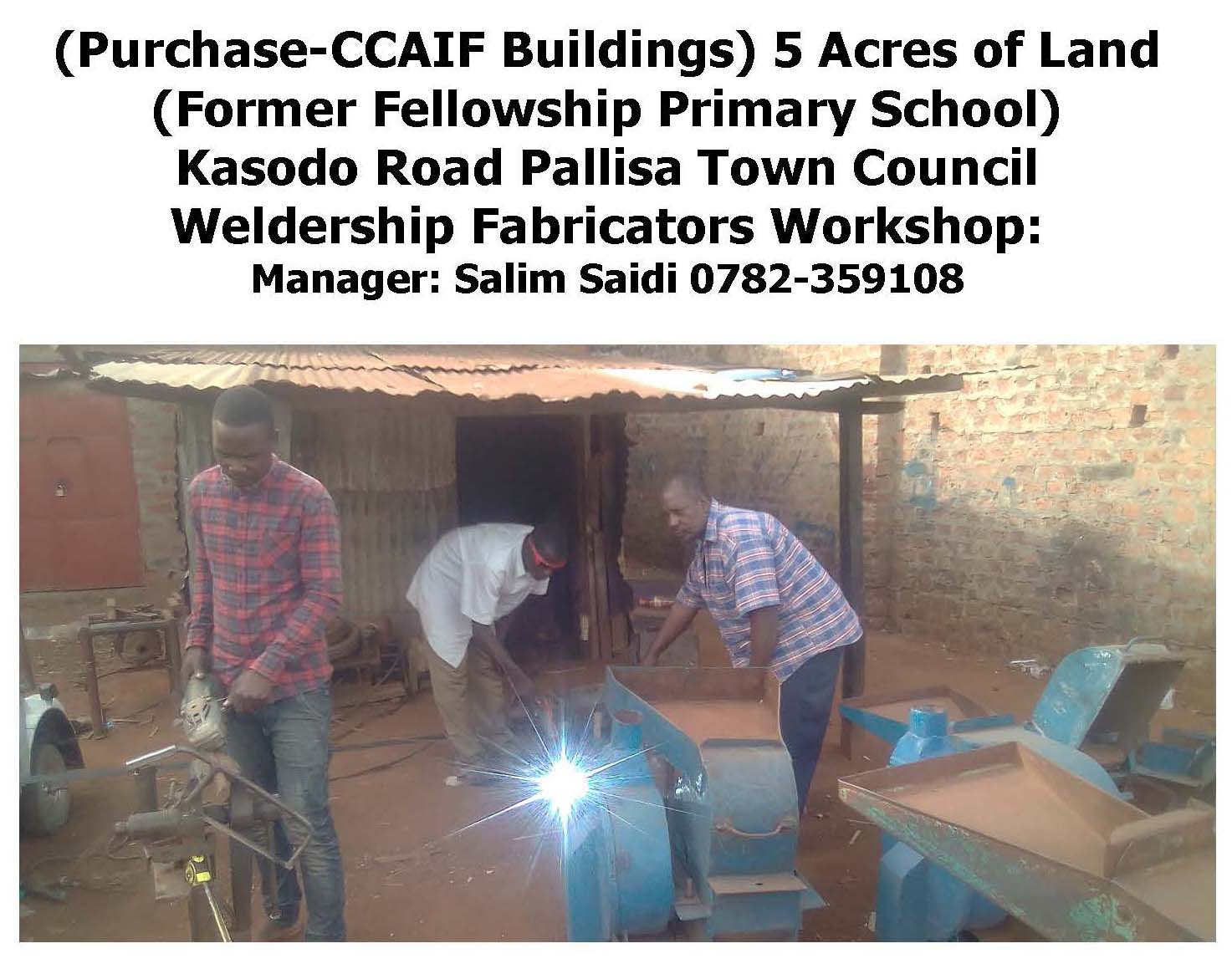 ---
 Strategic Vision
To operate a CCAIF intervention which is developed focused on three community based industrious ventures: Techno-entrepreneurships, Mechanical/Weldership Engineering, and Purposeful-Innovates/Procreativity for profitable growth increasing value for practitioners' gender equality, quality/standards creating opportunities, industrial financial inclusion solutions, internship placement and employability. All of these schemes are crucial to consider early-stage CCAIF) implementation. From the study, it was found that these schemes have the highest income growth potential and impactful knowledge research. Improving equality and efficiency of co-operatives, this could therefore significantly contribute toward International Cities of Peace targets. However, industrious practitioners lack knowledge articulation, economic skills and competitive capacity to implement the CCAIF efficiency measures, which has been identified as the key focus area of real peacebuilding investment.  Thus, acceleration and demonstrations on industrious efficiency/perfection measures, not only in competencies, shall also be enhanced through thriving bankable industrious ventures with an aim to demonstrate, accelerate and enhance bankable investments in the Community City of Peace industrious system. This is a concrete and necessary step towards venture based investment and long-term sustainable economic development of the industrial sector. Based on successful intervention and working relations with the International Cities of Peace Expertise or Consultants or Volunteer; further cooperation and support services on implementation will ensure that the Community can successfully achieve its targets.
---
Mission:
To be recognized by industrious venture synergists, technical institutions and competitors as one of the top Community City of Peace and to make sure that productivity, and procreativity translates into prosperity and income growth for all practitioners / leaners. Therefore, this is to thrive supportive services, and help develop implementable Action Plans based on Strategic Outcome Targets:
Skilling the De-skilled

Practitioners 

Target Setting in Progress with Directorate of Industrial Training.
Peace/Consensus

Building                                             

Target Setting in Progress with

Faith Based Communities

Co-operative

Support Services

Target Setting in Progress with

Women Entrepreneurs

Ecological Knowledge
Target Setting in Progress
Industrious Ventures
Target Setting in Progress
Enhanced Adaptation to

Business Synergism

Target Setting in Progress with

Busitema University/ UIRI
Working with the International Cities of Peace, the launch of the above Targets is set to lead an inclusive industrious based development that will be recognized as a key element of sustainable development. Thus, offering a development pathway consisting of four mutually supportive components:
Improving the environmental, social and economic performance of existing Ventures.
Competitive, innovative and creative scheme.
Mobilizing for the CCAIF Investment Finance for income growth.
Sign Memorandum of Understanding (MoU's) for Community City of Peace Ventures.
Industrious Ventures play an important role to help practitioners achieve de-skilled labour reduction target, this is relating with the Paris Agreement. On Small and Medium Enterprises (SMEs), accounted for more than 2.5 million in number, contributing to 37% of Thailand's Gross Domestic Product (GDP) and providing over 10 million workforces nationwide.
---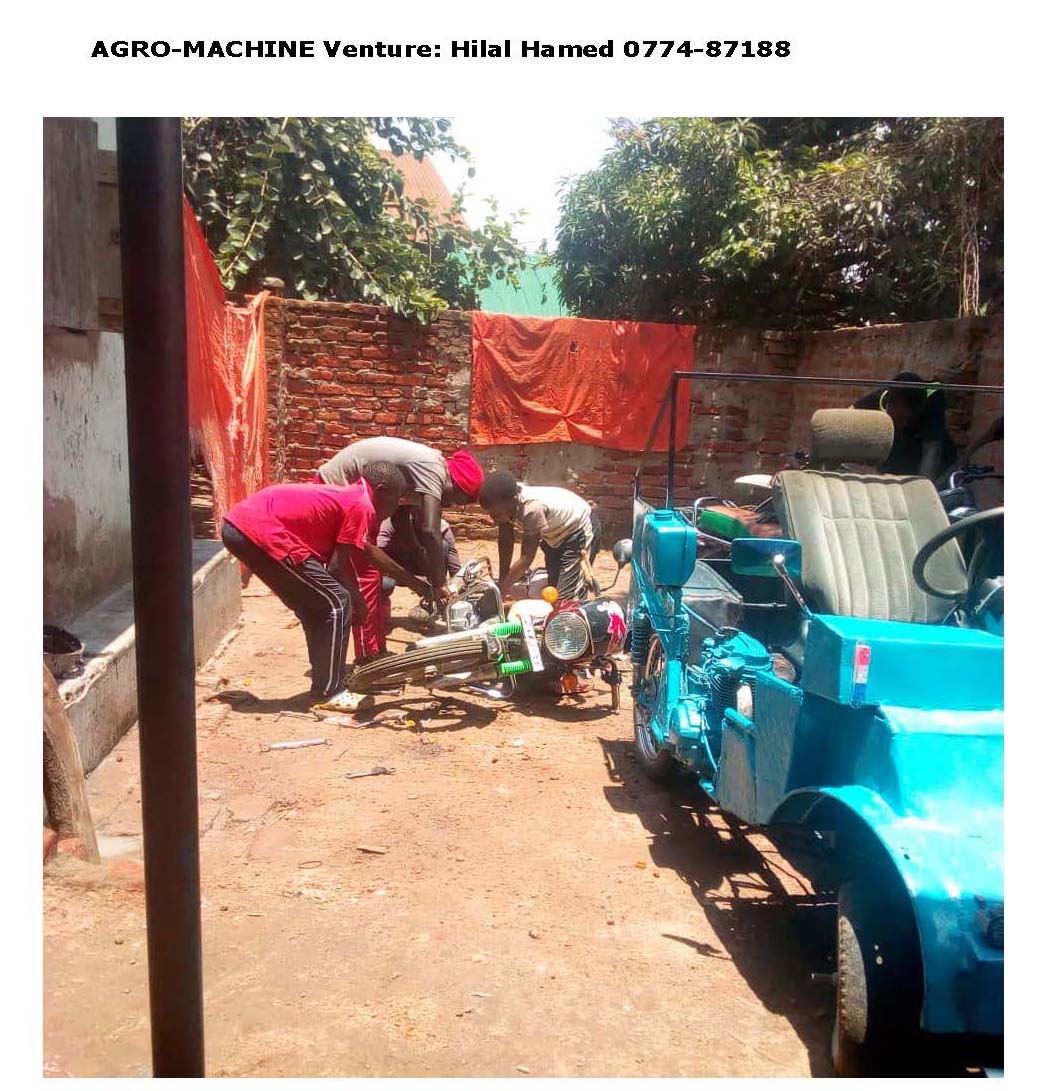 ---
The Pallisa Centered City of Peace Adoption Goal
Underscoring critical components aimed at empowering transformative creation of social and economic change. Based on our research, CCAIF is the main Conduit by which PICCO is to affect change and through the Community City of Peace organize co-operative entrepreneurs /practitioners, students, mindset education and skills-set volunteers. Continuous training of Venture 2 Venture Agents (V2VAs) is a step-stone to accessing an inclusive quality services, impactful research, innovation, and resilience while simultaneously supplementing the efforts of International Cities of Peace transformation of communities and the City to City Collaboration Program. The current V2VAs are engaged in initiatives aimed at grouping practitioners according to their abilities and training them at the right level which is among the most effective methods in improving household income, business synergism, and co-operative entrepreneurships outcomes. By recruiting and training more V2VAs to implement the CCAIF Model, PICCO ensure that practitioners will master techno-premierships innovation and scientific knowledge inductive approaches as they are fully supported by the community, effectively managed by leaders, accessible by all stakeholders and all committed to producing positive outcomes.
---
CCAIF: Venture 2 Venture Agents (V2V's) Training
Knowledge Based Economic Skills
2 Months Certificate
HANDMADE PAPER TECHNOLOGY
CANDLE MAKING
CHALK MAKING
PAPER BAGS MAKING
BRIQUETTES MAKING
LIQUID SOAP MAKING
JELLY / LOTIONS MAKING
FIBRE EXTRACTION
LIVESTOCK FEEDS PROCESSING
WELDERSHIP/MECHANICAL SKILLS
---
The Broad CCAIF Research Priority Areas (Themes) Encouraged to Develop Research Concepts in the Areas of:
Understanding de-skilled practitioners and context of risk including timely identification of un-skilled entrepreneurs in the City of Peace.
Improving behavioral techniques and occupational health factor risk-reduction, prevention, linkage and relations in caring.
Strengthening the development and business skills demonstration and exhibitions of products.
Contributing to the implementation of Multi-Model and Multi-Venture Innovation Strategies.
The impact of de-skilled labour to the relevance programs in the City of Peace
---
Challenges:
Here are the key Challenges found to limit the CCAIF Re-Tooling Model. 
Capacity building and Training Trainers in Economic knowledge skills and motivating them to advocate for resource management, strategic procurement and logistics management, qualitative and quantitative research.
Basic industrial Workshop training and industrial development sessions
Technical Know-How to maintain product qualit
Having access to the appropriate technology and techno-preneurship expertise.
Limitations of Purchasing the School for Housing the PICCO-CCAIF Sub-Station.
Expertise to increasing Consensus/Peacebuilding awareness; and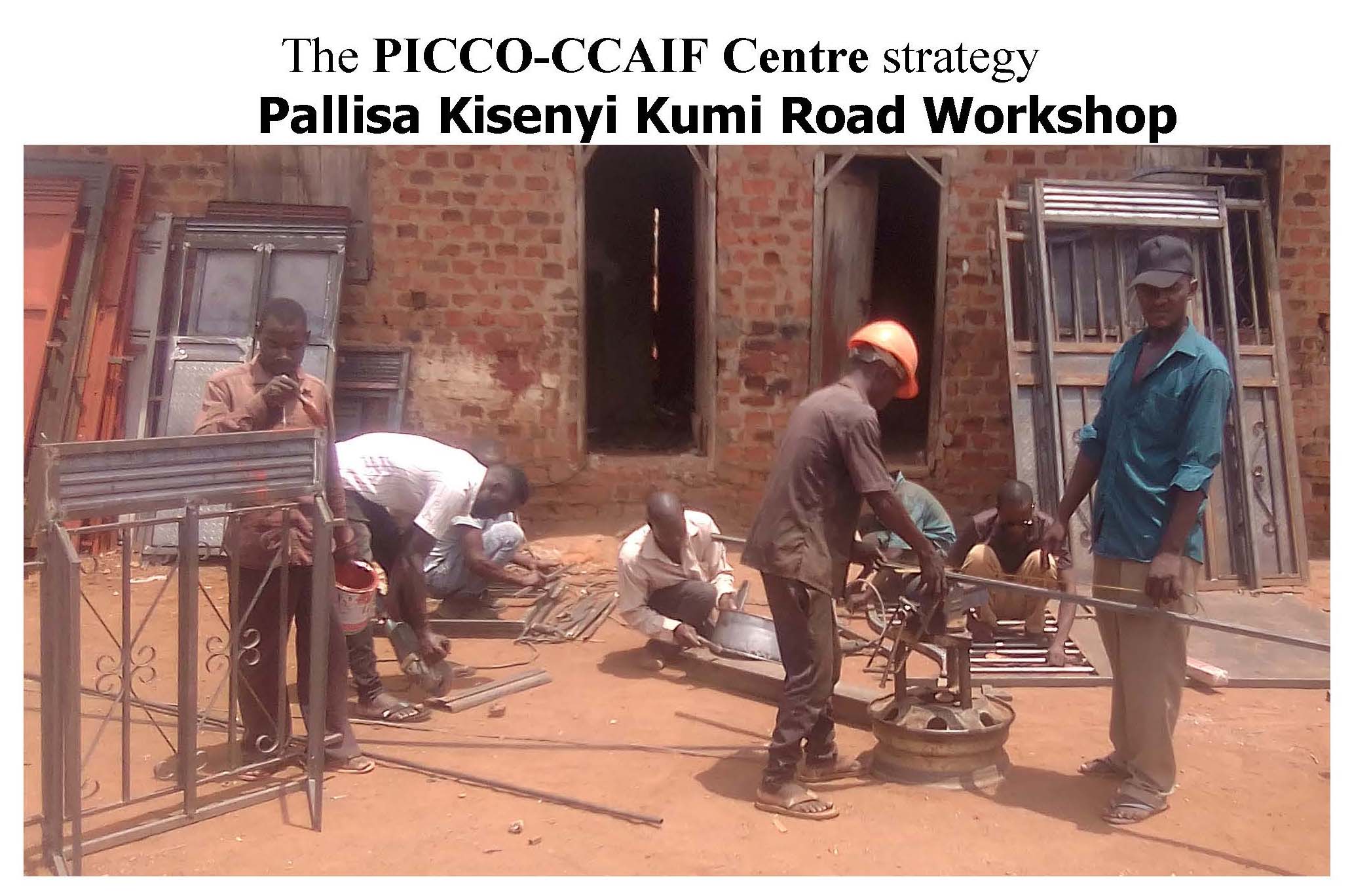 ---
The PICCO-CCAIF City of Peace Deliverables
The main deliverables will be on following 5 Re-tooling Models good for sustaining the CCAIF activities:
Re-tooling and synergism methodology including the 2200 male and female youths trained in briquette, carpentry, mechanical/weldership/soap-making business.
Youths to focus more on the most profitable purposeful innovates leading over 200,000 male and female youths in techno-entrepreneurship, economic knowledge and co-operative learning.
Youths awareness of the 5 Re-tooling Models with detailed information about Start Your Business Improve Your Business, Business start-up costs, operating costs, project revenue (high/mid/low), months or years to profitability, threats to success of the business a briquette business and risk factors.
Monitoring and Evaluation of each participant (youths) own knowledge skills, detailed analysis about the type of knowledge skills obtained through the orientation and re-tooling process.
By 2026, over 500,000 Youths in the City of Peace engaged in learning to utilize raw-materials for widening the CCAIF Business.
---
PEACE TEAM
---
ABOUT THE LIAISON
Mwanda Sam is the Liaison for Pallisa as an International City of Peace. As Chairman of the PICCO Society, he was instrumental in achieving the Accreditation  by the Directorate of Industrial Training (DIT) and working with Busitema University Business Management Collage on transformative and demonstrative schemes in Pallisa District–Bukedi Region. The strategy, as he describes, is based on Co-operative entrepreneurship, business technical appraisals in promoting sustainable economic and social development to promote peace, truth and justice in rural communities.
"My vision is to be an Industrious Facilitator with successful experience in industrial modernization, industrious financial knowledge and management. Recognized for performance excellence and contributions to success in industrious and business synergism activities. Strengths in technical knowledge, acumen, teamwork, co-operatives, interpersonal peacebuilding relationship on business problem solving, backed by training in industrious schemes, great innovations management that foster dynamics of mindset change in an organisation or industry."
Industrious Manager.
Bamz Cheap Stores Kevina Carpentry
I worked as manager and, industrious audit operative. quantitative and qualitative needs assessment, inductive learning, and measure results, defining techniques on methods and beyond that;
• Providing technical support in the thematic areas of technically complex and challenging carpentry areas.
• Informing Clients how to value the different products, instruments (co-operative loans, grants, guarantees etc. and management).
• Conducting and Executing Micro-Small and Medium Enterprisess savings and banking skills analysis for them to be able to demonstrate the impact of different accountability methodologies.
• Conducted trainings as TOT in thematic areas of modernization and regular performance workshop techniques at industrious based facilities with stakeholders within a specific operative and other partners supporting the carpentry.
• Established accountability teams to get the required information, and make sure the accountability procssses are collect in the adminstrative systems.
• Perform any other tasks as required by a supervisor of different training techniques and in a systematic way attract financial institutions.
• Industrious investigator of better indicators to measure the impact of carpentry specific efforts as a basis for decision making, innovation and scaling-up methodological approaches.
Industrious Facilitator
Founder MWAVENA Workshop of business of a Carpentry Business in order to measure business synegism. creating employment to the young generation for peace.
Description;
• Oversaw carpentry business; i.e. quality and quantity management in the disciplines of accounts.
• Preparation of and conducting continuous training assessment to learners on a daily basis.
• Marketing, conducting meetings and making reports.
• MWAVENA emerged as the best Workshop during the period.
Industrial Training
Preparations that help in formulating an Internship Program.
Description;
• Introduced an Internship Program
• Preparation of technical knowledge application and transfer
• Conducting and making study tours in the Carpentry business
• Introduced the Skills enhancement program
• Introduced a Co-operative Enterprise Learning Scheme
Training in Kasodo Technical Institute
Diploma in Business Technical & Occupational Health
Technical Business Areas;
• Business and Management Services (Entrepreneurships)
• Assessment and Industrious Training
• Preparing Marketing Plan
• Occupational Health and Safety
Awarded several certifications while perusing my diploma program, certifications in; Business Technical 2014-2016 on Vocational Modernization Assessment and Training of Trainees, and Effective Sub-Sector Reforms.
Education
UACE
Iganga High School – Jinja
• Uganda Advanced Certificate of Education-2010-2013.
UCE PLE: Primary Leaving Examination
Main Street Primary School
• Uganda Certificate of Education-2002 to 2009
• Awarded certification in scouting while there.
---
CONTACT INFORMATION
PALLISA INDUSTRIAL AREA CARPENTERS
CO-OPERATIVES LIMITED (PICCO)
O. Box 191 PALLISA- UGANDA
Mob: +256-755-940766 /754-328992 /782-007007
To contact or support this initiative:
---
ABOUT PALLISA, UGANDA (from Wikipedia)

Pallisa District is a district in Eastern Uganda. Like most other Ugandan districts, it is named after its chief town, Pallisa, where the district headquarters are located.
The town of Pallisa is in a rural area with limited public transportation. One of the major activities include schooling, with the population of the town swelling to around 40,000 when school is in session. Children come from all around to go to one of the approximately twenty secondary schools in the area, where they live in huts, two to four students per hut, rented to them by villagers. The students fend entirely for themselves while going to school.
During the 1991 national population census, the district population was put at about 166,100. The 2002 national census estimated the population of the district at 255,900. In 2012, the population of Pallisa District was estimated at about 362,600.
Note: If information or photos used here are copyrighted, please contact us and we will immediately delete the copyrighted material.