Pyeongtaek City, Gyeonggi Province, Republic of South Korea: International City of Peace

We welcome Mayor Jung Jang-Seon and the citizens of Pyeongtaek City, located in the southwestern tip of Gyeonggi Province, the Republic of South Korea. On October 6, 2023, the community is established and recognized as an International City of Peace and Security.
Note: Introduction page with information primarily at the time of joining International Cities of Peace. For updates, please contact the liaison.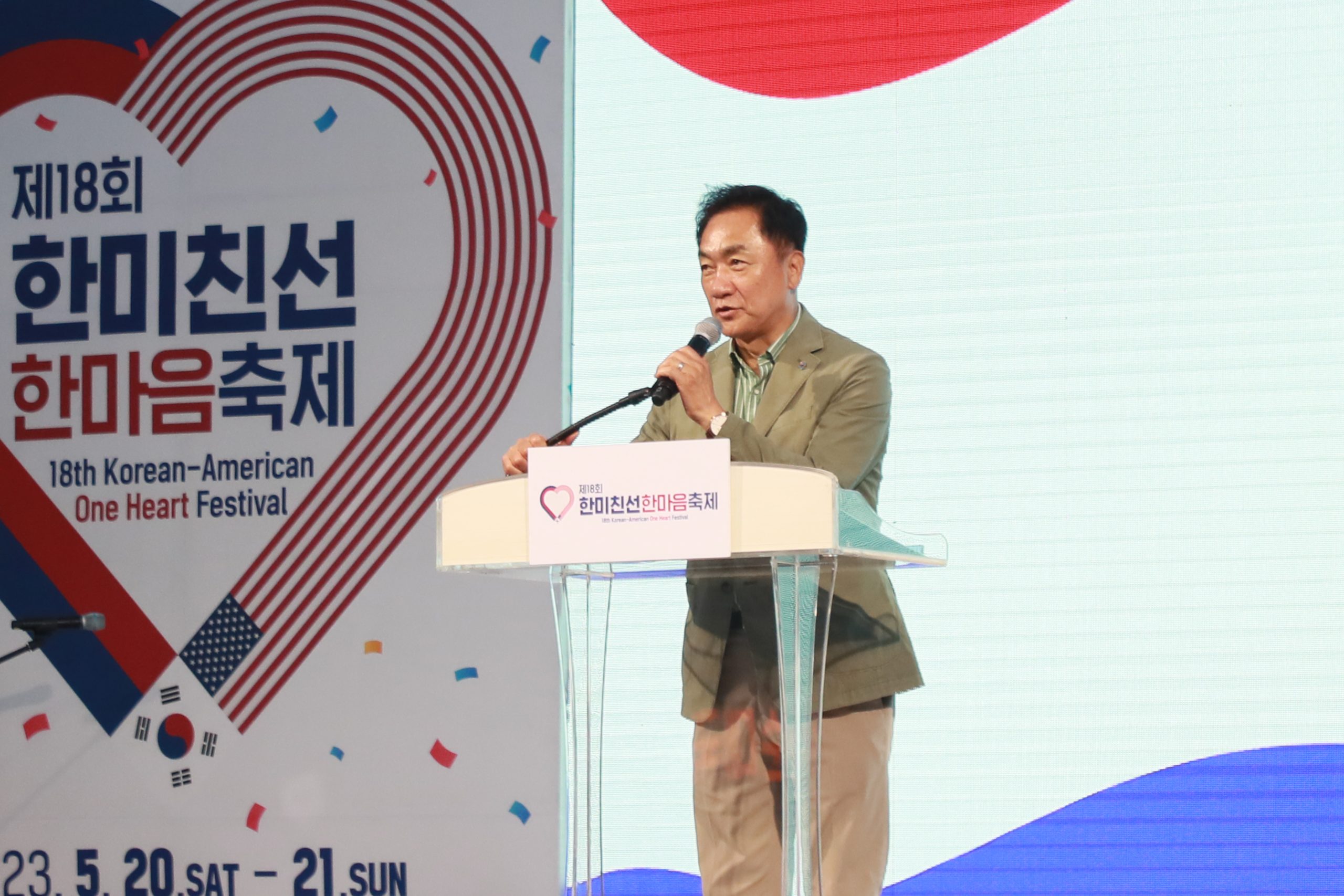 Mayor Jung Jang-Seonat the Korean-American One Heart Festival". See below for more information.
---
ABOUT PYEONGTAEK CITY, SOUTH KOREA
Pyeongtaek is a city located in the southwestern tip of Gyeonggi Province, South Korea. In 1995, Pyeongtaek City, Pyeongtaek County, and Songtan City were merged into one mega-city, Pyeongtaek. As the home to Gyeonggi Rice, Pyeongtaek has become a center for agricultural development projects, with its vast and fertile plains. The city has been a transportation hub since the Joseon Dynasty and is conveniently situated just one hour away from Seoul. Additionally, U.S. troops have been stationed since the Korean War. As of June 2023, the total area of Pyeongtaek is 458,254,156.6㎡, and the population stands at 586,145 people, including 26,843 foreigners.
---
Vision
A harmonious and peaceful city where Pyeongtaek citizens, USFK service members, and foreigners coexist.
---
Mission
To become an international city that continuously strives for national security and international peace, fosters mutual understanding and cooperation.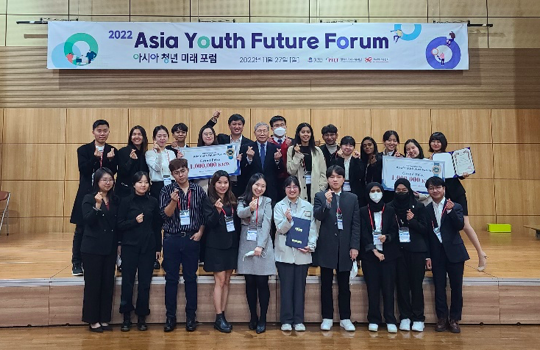 The Asian Youth Future Forum. For more information, see below.
---
Goals
Promote Multicultural Exchange
Through diverse cultural exchange programs, foster multicultural exchange between citizens, USFK service members, and foreigners, and enhance mutual understanding and fostering cultural bonds.
Strengthen Community Harmony
By organizing events where citizens and USFK service members come together, we promote communication, strengthen harmony, and maintain peace within the local community.
Contribute to the International Community
We demonstrate global leadership by hosting international forums to discuss and seek solutions for issues related to national security and the international community.
Enhance National Security
As a pivotal city with the presence of Army, Navy, and Air Force units, we enhance national security and contribute to efforts for regional and international peace.
---
ADDITIONAL INFORMATION
Introduction to Peace City Pyeongtaek

---
LETTER OF INTENT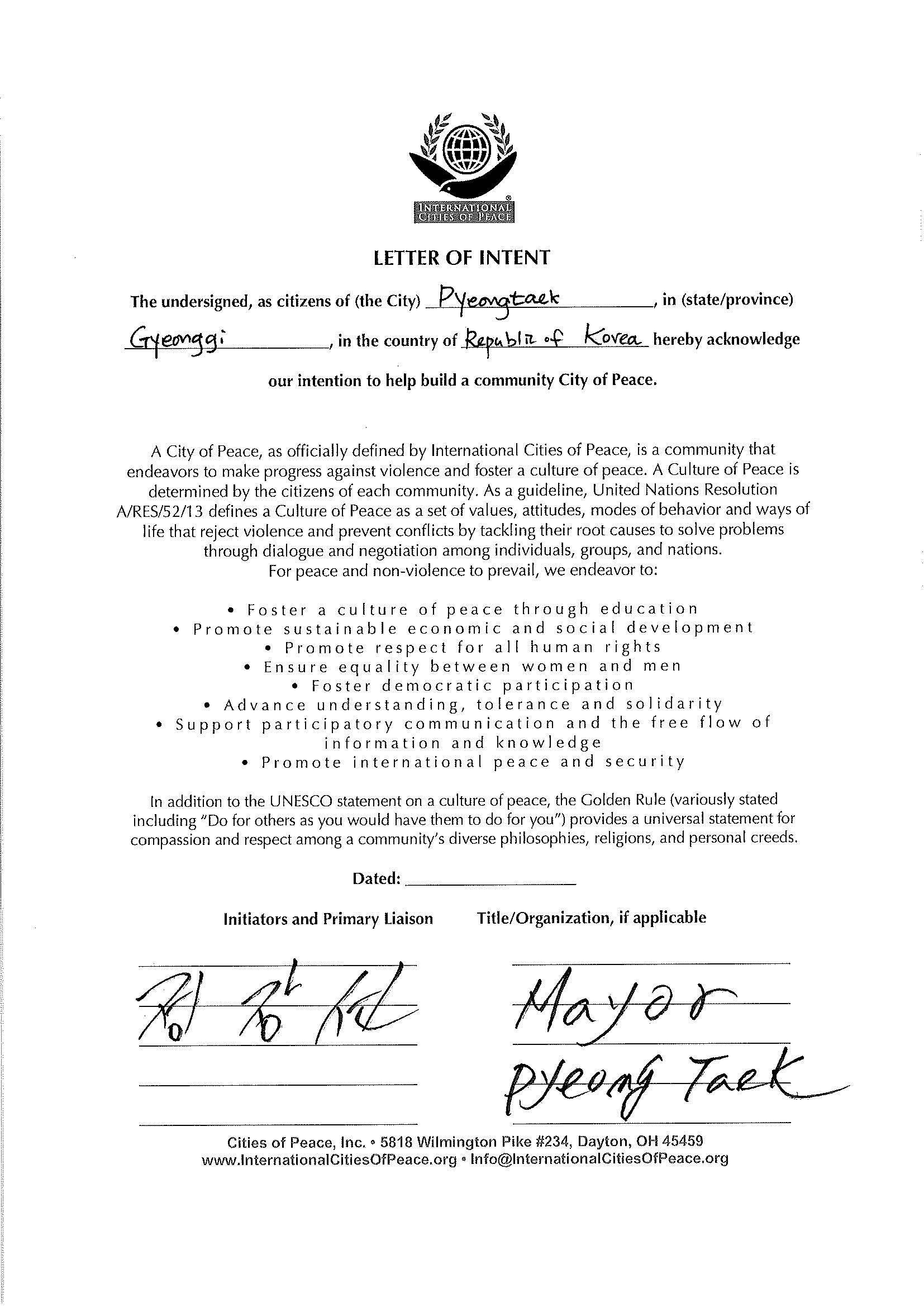 ---
ABOUT THE LIAISON
MAYOR OF PYEONGTAEK CITY, JUNG, JANG-SEON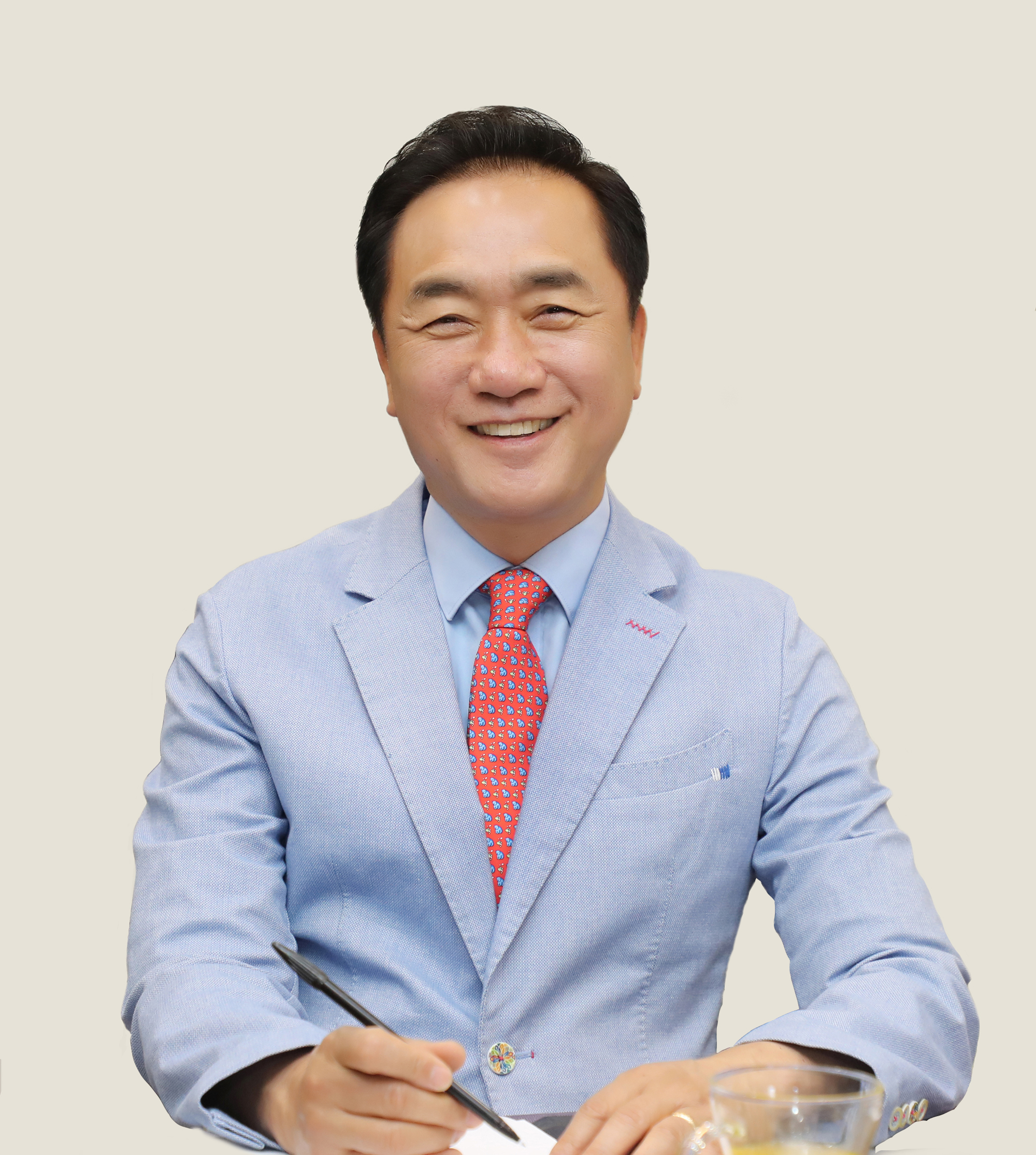 FOR A DETAILED BIOGRAPHY AND RESUME, PLEASE SEE BELOW:
Biography of Pyeongtaek City Mayor

---
CONTACT INFORMATION
---
Events to foster International Peace City
1. Pyeongtaek International Peace and Security Forum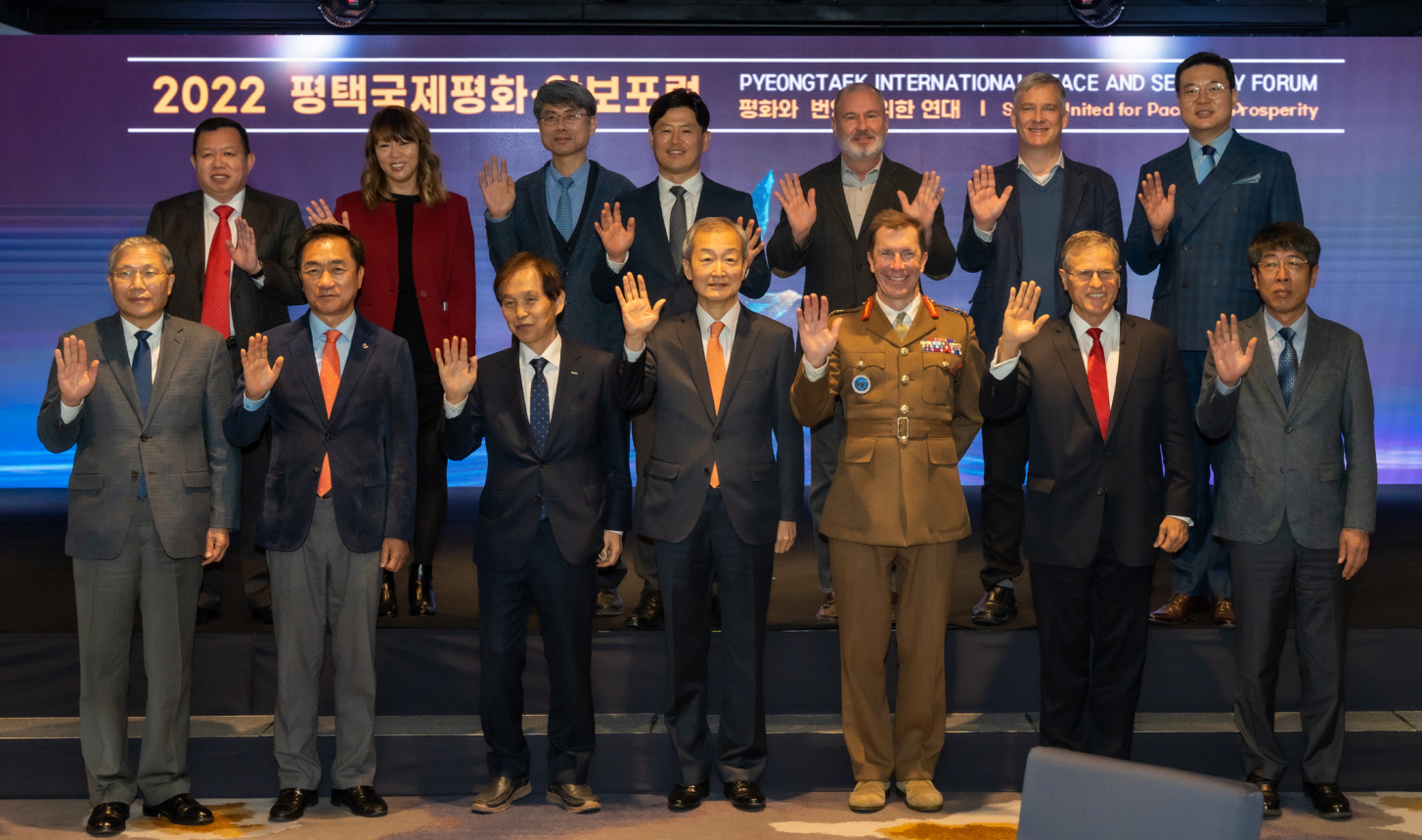 Under the theme "Solidarity for Peace and Prosperity," Pyeongtaek City hosted the "2022 Pyeongtaek International Peace and Security Forum" on November 17-18, 2022, at the Mondrian Hotel in Yongsan-gu, Seoul.
The forum was attended by key figures such as Ahn Byung-seok, Deputy Commander of the U.S.-ROK Combined Forces Command; Andrew Harrison, Deputy Commander of the UN Command; Lee Kwang-hyung, President of KAIST (Korea Advanced Institute of Science and Technology) and Ahn Ho-young, President of the University of North Korean Studies.
During the first-day discussions, under the theme "Changes in the Surrounding Situation, Economy, and Technological Alliance in the Korean Peninsula," experts including Professor Patrick Cronin from Johns Hopkins University's School of Advanced International Studies (SAIS), Professor Jung Han-bum from the National Defense University, and Professor Kim Young-han from Sungkyunkwan University participated as panelists.
The second-day discussions centered around the theme "Changes in Northeast Asia and the Role of the USFK and Pyeongtaek City in the New Cold War Era." Professor Kim Jun-hyung from Handong University's Department of International Regional Studies chaired the discussions. Participants included Choi Ki-il, Head of the Department of National Security Studies at Sangji University and former Administrative Official at the Presidential National Security Office; Professor Roland Wilson from George Mason University; Brandon How, Dean of the Graduate School of International Studies at Ewha Womans University; and Professor Jung Gu-yeon from Kangwon National University, who engaged in lively discussions.
Pyeongtaek City aims to contribute to global peace by utilizing the annual International Peace and Security Forum to promote policies and spread the spirit of peace and security, fostering Pyeongtaek City and the U.S. forces stationed there to become good neighbors based on the foundation of the ROK-U.S. alliance.
References
https://www.pyeongtaek.go.kr/en/main.do
---
2. Asia Youth Future Forum
Pyeongtaek City has established the Pyeongtaek International Exchange Foundation(PIEF) in 2014. It provides various cultural exchange programs to enable harmonious living between local residents and foreigners and systematically manages Pyeongtaek City's international exchange relationships.
Among various programs provided by PIEF, the Asia Youth Future Forum is a program where students from several Asian countries, including South Korea, discuss the issues facing Asia and the efforts Asian youth can make to address them.
The 2022 AYFF was conducted in the format of a presentation competition with two themes: 'The Role of Youth in Resolving Racial Discrimination against Asians' and 'The Role of Youth in Enhancing Exchange between Asian Nations.' Students from eight Asian countries, including South Korea, the Philippines, Singapore, Malaysia, Indonesia, Vietnam, East Timor, and Cambodia, participated in the event. Each country's perspective was integrated into problem analysis and proposed solutions, providing an opportunity to view the challenges faced by Asia from multiple angles.
At the 2023 AYFF, Asian youth are expected to engage in discussions on issues related to climate change and the Fourth Industrial Revolution.
---
3. Korean-American One Heart Festival
The " Korean-American One Heart Festival," organized and hosted by Pyeongtaek City and PIEF, aims to promote mutual understanding and communication between local residents and USFK service members stationed in Pyeongtaek, fostering peace and harmony within the community.
In 2023, the festival was held in conjunction with the 'Spring Fest,' a base open event at Camp Humphreys. It featured various programs, including performances by the US 8th Army band, local performance teams, event games, and food booths, attracting around 50,000 visitors over two days.
In addition to the " Korean-American One Heart Festival," PIEF also offers various festivals and cultural exchange classes dedicated to promoting friendly relations between South Korea and the United States. These programs provide opportunities for citizens and USFK service members to engage in meaningful exchanges and foster mutual understanding.
---
---
Statement of the Peace Legacy of Pyeongtaek
1. The Pyeongtaek Memorial Monument Square
June 6th is the Memorial Day in South Korea, designated as a legal public holiday to commemorate the noble sacrifices of those who dedicated their lives to defending the nation. This memorial was erected with the hearty assistance of local citizens to the memory of the noble spirits of patriotic martyrs who lost their lives while resisting the Japanese imperialists and of fallen heroes who laid down their lives to defend their country and its liberal democracy.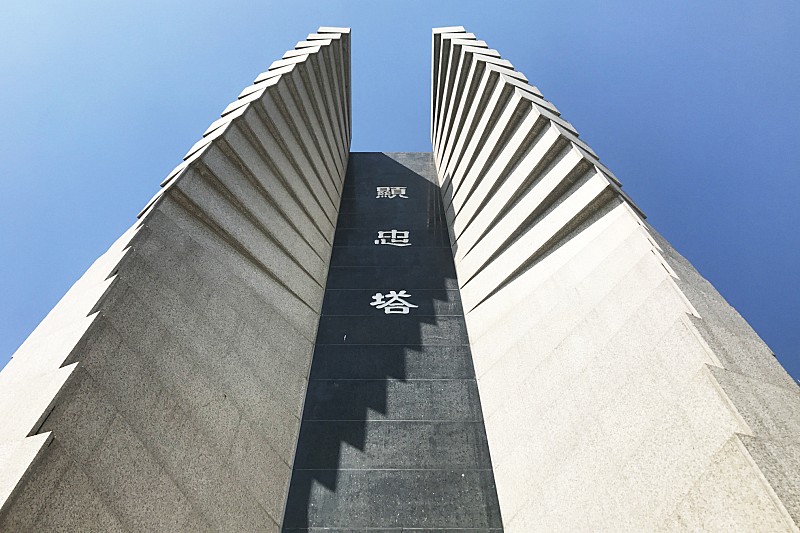 The hill, Gae-dubong, where this memorial monument square is located, is the place where the March 1st Independence Movement first began in the Pyeongtaek area.
References
https://www.pyeongtaek.go.kr/en/main.do
---
2. West Sea Protection Hall
The West Sea Protection Hall is a memorial place for 55 fallen warriors who perished during protecting the Northern Limit Line of the West Sea, and was built in 2011 for national security education.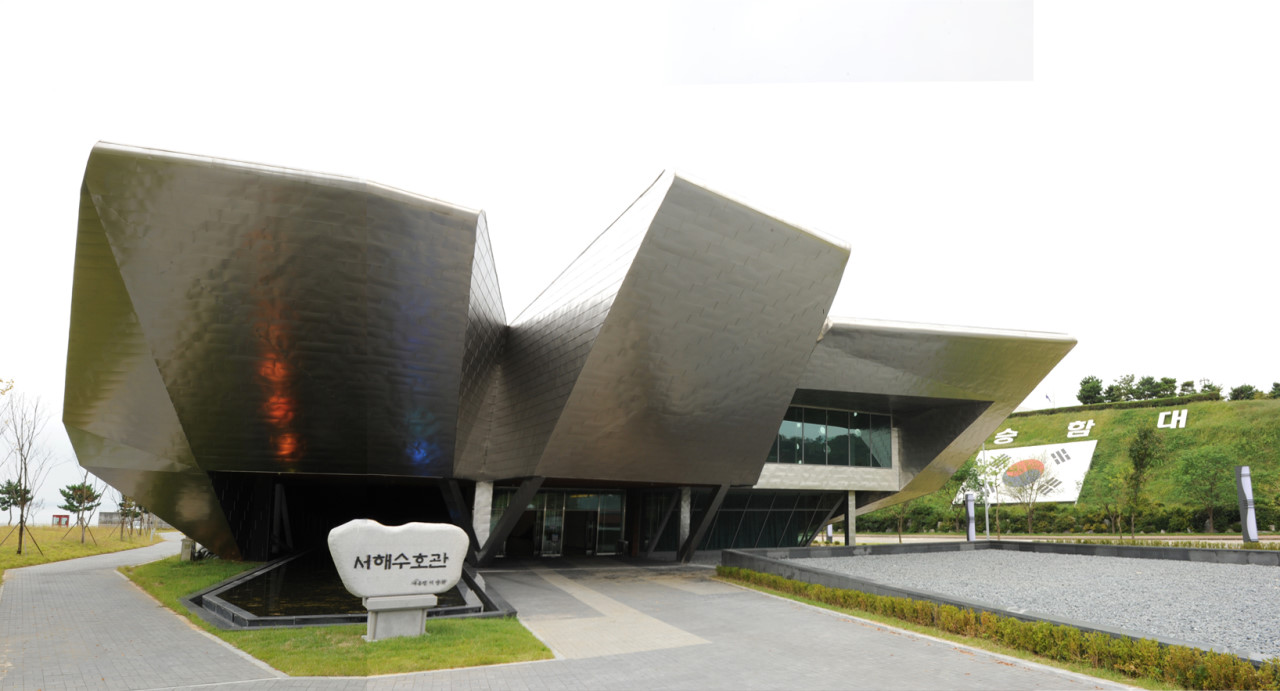 This is a place where the history of the ROK navy's efforts to protect the west sea is displayed. With the ROK navy's excellent tour guide, here you can have a lively field trip to the actual warships that engaged in various naval battles, the relics of fallen sailors and the ROK Navy's warships at harbor.
Numerous people and important figures across the world have so far visited for national security education and better understanding of security environment of Korea. This place has also been registered as a career experiment institution by Ministry of Education, and offered an opportunity to experience the navy to a number of students who are interested in joining the navy.
Here is a memorial place for our fallen sailors, the hub of national security education and a place where students can find their dreams through various activities.
This is the place where we can experience navy and have time to remember our fallen sailors who made noble sacrifice for the country.
West Sea Protection Hall
The West Sea Protection Hall, which resembles the waves in shape, depicts the Republic of Korea Navy stern volition to defend the sea through harsh waves.
The West Sea Protection Hall exhibits various material displaying the security condition of the Korean peninsula ranging from the 1st battle of YeonPyeong to the YeonPyeong -do shelling provokes.
The west sea defense memorial maintains position as the center of security education by offering a realistic experience by exhibiting the actual PKM-357 and remains of Republic of Korea Ship Cheonan instead of models.
The NLL and war at sea room on the 1st floor of the west sea defense memorial exhibits material on the history and the backgrounds of the NLL that our navy protects all day and night. Also, this place is where it features the material from the 1st and 2nd battle of YP.
West Sea Defense Memorial 2F – ROKS Cheonan
The ROKS Cheonan room on the 2nd floor of the west sea defense memorial exhibits material on the situation of ROKS Cheonan, when it was struck on the 26th of March, 2010. Also, it features various video material and dioramas on rescue, salvation and recovery operation conducted by our navy, offering a better understanding of the incident.
Furthermore, in the ROKS Cheonan room, the torpedo propelling device used by the North Korea during the attack and torpedo attack simulation helps clear understanding of the incident being a provoke by the North Korea.
PCC Cheonan Memorial Hall
PCC Cheonan memorial hall is made just as it was during its service containing dining area, diesel engine room. It is a place where others can feel how the crew lived inside the ship
There is also relics of 46 fallen crew along with gas turbine and a generator that were collected during the salvage of the ship. Here we can cherish those who passed away.
References
http://wsph.navy.mil.kr/wsph/pages/eng/index.html
---
3. Alpha Ammunition Depot Cultural Arts Park
The Pyeongtaek Alpha Ammunition Depot Area has been a military facility used by the U.S. military since the Korean War and is currently managed by the U.S. Seventh Air Force Command.
Following practical meetings for the transfer of the Alpha Ammunition Depot Area in 2021, both the United States and South Korea reached a sudden agreement on its transfer on June 21, 2023. The Alpha Ammunition Depot Area, returning after more than 70 years, will be transformed into a cultural park spanning over 148,000㎡, while preserving the buildings in their original form for future use as an art museum.
In July 2023, Pyeongtaek City declared its vision for the Alpha Ammunition Depot Area Cultural Arts Park, presenting three main visions:
▲ a space of memories representing Pyeongtaek and symbolizing peace
▲ an iconic cultural and artistic space harmonizing with nature and forests in Pyeongtaek
▲ a uniquely distinctive cultural space for Pyeongtaek. The city announced its commitment to develop the area in alignment with these visions.
References
https://www.pyeongtaek.go.kr/en/main.do
---
4. Pyeongtaek USFK History Archive Project
Since 2020, Pyeongtaek City has been engaged in the "Pyeongtaek U.S. Forces History Archive Project," which involves researching and collecting historical and cultural records related to the presence and relocation of U.S. forces stationed in Pyeongtaek. By August 2023, a total of 3,641 records have been collected. Currently, discussions are being held with historian at Osan Air Base, and efforts continue through the convening of the U.S. Forces History Archive Committee to gather materials from both the public and private sectors.
Through this initiative, Pyeongtaek City aims to share the historical value of coexistence between Pyeongtaek and the U.S. forces stationed there by collecting and documenting the history of the U.S. forces for the purpose of global peace and security.
References
https://www.pyeongtaek.go.kr/en/main.do
---
---
ABOUT PYEONGTAEK CITY
Industry
While agriculture used to be the backbone of the local economy, Pyeongtaek has now transformed into a high-tech industrial city. It houses the world's largest Samsung Electronics semiconductor plant and LG Electronics. As of 2020, there were 59,691 enterprises and 274,148 employees in Pyeongtaek. The companies are mainly involved in semiconductor manufacturing, as well as automobile, machinery, electronics, textile, and food industries.
References
https://www.pyeongtaek.go.kr/en/main.do
History of War and Peace,
In the Pyeongtaek era of the US Forces Korea In Pyeongtaek, there are many core forces of South Korea's national security. The presence of Army, Navy, and Air Force units in Pyeongtaek began after the Korean War (1950-1953). During the war, Pyeongtaek played a crucial role as a strategic forward base. Even in the post-war period, Pyeongtaek has remained significant for national defense and security, with continuous presence of these military units. Over time, its importance and role in defense and security have evolved.
In Camp Humphreys, located in Paengseong area, various U.S. military units are stationed, including the U.S. Forces Korea Command, the ROK-US Combined Forces Command, United Nations Command, US. 8th Army, and US. 2nd Infantry Division.
At Osan Air Base in Sinjang-dong, the Republic of Korea Air Force Operations Command operates alongside the U.S. seventh Air Force and 51st Fighter Wing, among others.
Furthermore, Pyeongtaek is home to the ROK Navy's 2nd Fleet Command in Poseung, guarding the western coast of South Korea. In addition to these units, the ROK 3075 Unit and the Pyeongtaek Coast Guard continue to carry out their missions for national security and public safety.
These forces play a crucial role in South Korea's security and are highly regarded for their significant contributions to regional stability and world peace.
References
https://www.pyeongtaek.go.kr/en/main.do
---
A brief glimpse into the history of Camp Humphreys
The history of Camp Humphreys dates back to the beginning of the 20th century when the Japanese military built the Pyeongtaek Airfield. Later, during the Korean War, Pyeongtaek Airfield was named K-6 after being repaired and enhanced by the U.S. Air Force to accommodate U.S. Marine Corps' Air Group 12 and the U.S. Air Force's 6147th Tactical Control Group.
In 1962, the base was renamed Camp Humphreys, in honor of Chief Warrant Officer-2 Benjamin K. Humphreys, a pilot assigned to the 6th Transportation Company, who died in a helicopter accident.
In 1974, with the activation of the 19th Support Brigade, Camp Humphreys was re-designated as U.S. Army Garrison-Camp Humphreys.
Under a 2004 land-swap agreement, the U.S. promised to gradually return a combined 170 square kilometers of land, housing 42 military bases and related facilities, to South Korea and move U.S. military forces from garrisons in and north of Seoul to Pyeongtaek.
As of 2017, the U.S. Army called Humphreys "the largest power projection platform in the Pacific." With the final stage of base expansion nearing completion, Humphreys has tripled in size to nearly 3,500 acres, making it the largest U.S. overseas military base.
References
https://home.army.mil/humphreys/index.php/about/history
https://www.ptmunhwa.or.kr
---
A brief glimpse into the history of Osan Air Base
Osan Air Base is one of two major airfields operated by the U.S. Air Force in the Republic of Korea and the only base on the peninsula entirely planned and built by the U.S. Air Force during the Korean War. The base is located 4.7 miles southwest of the town of Osan-Ni, for which the base was named, and about 20 miles south of Seoul.
The construction of Osan-Ni Air Base began in July 1952, and it officially operated as a U.S. Air Force base from November 1952. Despite the armistice agreement in July 1953, due to the 'Mutual Defense Treaty Between the Republic of Korea and the United States of America,' the U.S. military continued its presence in Korea, and Osan-Ni Air Base remained operational. In September 1956, the official name was changed to 'Osan Air Base,' which has been used ever since.
References
https://www.osan.af.mil/About-Us/Fact-Sheets/Display/Article/404707/osan-air-base-history/
https://www.ptmunhwa.or.kr
Note: If information or photos used here are copyrighted, please contact us and we will immediately delete the copyrighted material.