Queretaro, Mexico: City of Peace
Welcome to Judith A. Martinez, Director General of the Hummingbird Organization, AC / DPI-NGO-UN Representation "Culture of Peace", and her colleagues in Querétaro, Mexico: City of Peace. To position the Cd. De Querétaro, Qro. México at the forefront of policy development for its strategic, comprehensive and inclusive from the promotion of cultural diversity management, dialogue and promoting a culture of peace.
Note: Introduction page with information primarily at the time of joining International Cities of Peace. For updates, please contact the liaison.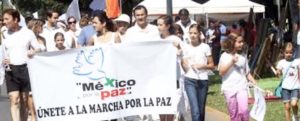 The city of Querétaro (officially Santiago de Querétaro) seen through centuries of important historical events. The events in it have shaped the course of national history. Querétaro has survived wars, epidemics and conquests; witnessed the loss of the northern territories; has seen the triumph of the Republic; have signed two constitutions. A political history now joins the economic history of a developing city. In 1996, UNESCO awarded the title of Cultural Heritage in Historic Monuments Zone of Querétaro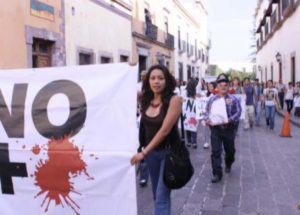 March for Peace 2014

VISION STATEMENT
To position the Cd. De Querétaro, Qro. México at the forefront of policy development for its strategic, comprehensive and inclusive from the promotion of cultural diversity management, dialogue and promoting a culture of peace.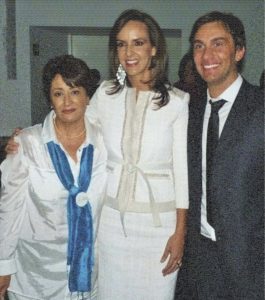 A "Culture of Peace" is a set of values, attitudes, traditions, behaviors and lifestyles based on respect:
• To life, the practice of non-violence through education, dialogue and cooperation;
• A promotion of all human rights and fundamental freedoms;
• In efforts to meet the needs of sustainable development in environmental protection;
• A promotion of the right to human development and equality of rights and opportunities of women and men;
• By promoting the right of all people to freedom of expression, opinion and information;
• The adherence to the principles of freedom, justice, democracy, tolerance, solidarity, cooperation, pluralism, cultural diversity, dialogue and understanding at all levels of society;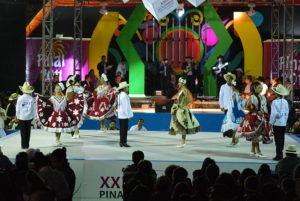 In this context, the "Peace Management" involves implementing strategies to build new scenarios of social interaction through the rescue of the core values of the entire community.
Using the principles of multiculturalism, diversity, inclusion and economic and socio-cultural cohesion, promote understanding and articulation of public-private sound and sustainable policies that establish and nurture dialogue and intercultural understanding from bridges .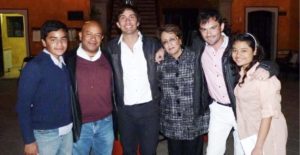 The family of Judith Martinex with Odino Faccia, "The Voice of Peace in the World", and Gerado Cano Institute of Culture.
OBJECTIVES
• To promote, from the dynamics of the various areas of government, those lines of action capable of replicating geographically for the development of a Culture of Peace through a Peace Management mainstreaming in the development of public policies related to different thematic areas, namely: Social Development, Ecology, Education, Culture, Art, Health, Science and Technology, Communication, Production, Business, Tourism, Sports, Aging, Social Responsibility, among others.
• Promote the Peace as a Human Right according to its supranational character in all according to what emanates from our Constitution.
• Building a shared vision of a new social model, based on a critical analysis of existing inequalities.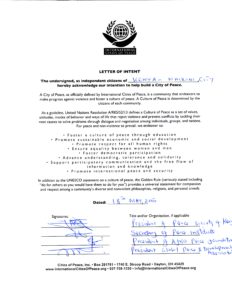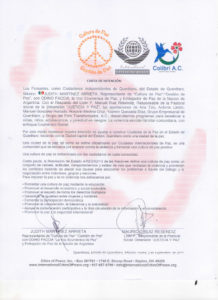 Letters of Intent
---
ABOUT JUDITH A. MARTINEZ
Judith Martínez Arrieta and lives in Cd. Querétaro, Querétaro. She is 57 years old, married with 3 children aged 31, 19 and 15. During the last 10 with her husband and children, she has worked in the service of the Church and evangelization programs leading social assistance in a Catholic group, advised by the Legionaries of Christ, covering part of Edo. Queretaro.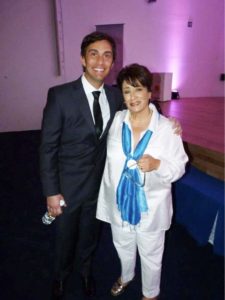 In 2011 Judith had the fortune to meet ODINO FACCIA songwriter named by a group of Nobel Peace Laureates, including "The Voice for Peace in the World" and recently appointed by Pope Francisco as "The Ecumenical Voice for Peace". It is with ODINO FACCIA with whom she has been in contact directly to various events to go spreading this culture of peace so necessary in the world.
With ODINO FACCIA the Italian-Argentine Ambassador of Peace appointed by a group of Nobel Prize winners as "The Voice for Peace" singer recently by Pope Francisco "Ecumenical Voice for Peace"
"Fortunately," Judith says, "despite the plight of Mexico, in the Edo. Queretaro today both government, church and society work to maintain as far as possible an environment of Peace, but like you. well all know is a constant work to really have and build a culture of peace."
It is in this context that she start to his orders and work to foster a new era in which the PAZ has a space and is an issue that we all speak and leave no room for wars and divisions.
---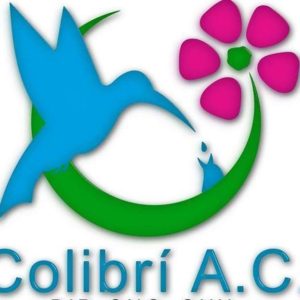 ABOUT THE HUMMINGBIRD ORGANIZATION
Colubris-Neck Hummingbird Ruby, AC / DPI-NGO-UN Agency is associated with public information department of the united nations; Embassy of Peace and UNESCO Correspondent, Mil distinction Millennia of Argentina; Actor of the Americas OAS-OSC 2012-2015; Assemblyman IDB IDB-IIC Development; social actor of the Center for Advanced Study of Child Abuse in Mexico, National Institute of Pediatrics CEAMI-INP-UNAM / SSA; Committed and Representative Cities for Peace in Baja California, starting from Tijuana.
They join efforts with the representation of the "Culture of Peace" Peace Management Program "Odino Faccia," the Ecumenical Voice for Peace, "Ambassador of Peace and the nation of Argentina; under the support of the Head of the Social Pastoral Dimension "Justice and Peace", in the city of Queretaro, Queretaro State. The Hummingbird organization tools facilitate Teaching Methodology Based on Collaborative Work ABTC, under the following programs:
• Programs professional courses in experiential workshops Culture of Peace.
• preventive outreach programs.
• Child Protection Intervention with school (bullying)
• Prevention of Family Violence Community
• Prevention of child abuse.
• Preventing Adolescent Risk behaviors.
• Academic Encounters with organizing special events.
The Hummingbird Organization, AC, presents national and international STATUS; this hierarchy, has proposed that the representation of "Culture of Peace" – "Peace Management" Odino Faccia in Queretaro, for the distinction of Representation cities committed to peace in 18 municipalities, starting from the capital city of Querétaro from the bodies of International Cities for Peace in the World, with Fred Arment and other personalities of the Council as Mil millennia, who also proposed to distinguish Embassy of Peace and get the Banner of Peace, Roerich Pact presents from Argentina.
Both agencies have YOUR FIRM COMMITMENT AGREEMENT and to focus efforts on "CULTURE OF PEACE FROM EARLY CHILDHOOD DEVELOPMENT"; Authorizing the Representation of Querétaro for the official use of the Hummingbird logo, and logos of the agencies together.
---
CONTACT INFO
For more information please contact Judith A. Martinez
Director General of Hummingbird, AC / DPI-NGO-UN Representation "Culture of Peace"
Embassy of Peace and UNESCO Correspondent "Managing Peace" Odino Faccia, Argentina.
Tijuana, Baja California, Mexico. Querétaro, Querétaro, Mexico.
Judith Martinez Arrieta <jmaqro13@hotmail.com>
Tel. (442) 223 0723
Cel. 442 186 4193
---
ABOUT QUERETARO, MEXICO (from Wikipedia)
Querétaro, officially Free and Sovereign State of Querétaro (Spanish: Estado Libre y Soberano de Querétaro), is one of 31 states that, with the Federal District, comprise the 32 Federal Entities of Mexico. It is divided into 18 municipalities. Its capital city is Santiago de Querétaro.
It is located in North-Central Mexico, in a region known as Bajío. It is bordered by the states of San Luis Potosí to the north, Guanajuato to the west, Hidalgo to the east, México to the southeast and Michoacán to the southwest.
The state is one of the smallest in Mexico, but it is also one of the most heterogeneous geographically,[9][10] with ecosystems varying from deserts to tropical rainforest, especially in the Sierra Gorda, which is filled with microecosystems. The area of the state was located on the northern edge of Mesoamerica, with both the P'urhépecha and Aztec empires having influence in the extreme south, but neither really dominated it.
The area, especially the Sierra Gorda, had a number of small city-states, but by the time the Spanish arrived, these had all been abandoned, with only small agricultural villages and seminomadic peoples inhabiting the area. Spanish conquest was focused on the establishment of the Santiago de Querétaro, which still dominates the state culturally, economically and educationally.
DO YOU THINK YOUR COMMUNITY CAN BE A CITY OF PEACE? SEND AN EMAIL!
Note: If information or photos used here are copyrighted, please contact us and we will immediately delete the copyrighted material.