Rohero, Bujumbura, Burundi: City of Peace
We welcome to Lin Havyarimana and his colleagues in Rohero, Bujumbura, Burundi: A City of Peace. The Communes of Burundi are divided into 2,639 collines. Colline means "hill" in French, one of the two official languages of the country. One of the coilines is Rohero.
Note: Introduction page with information primarily at the time of joining International Cities of Peace. For updates, please contact the liaison.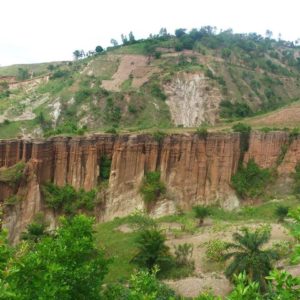 VISION
Make Rohero, Burundi, Africa and the world a peaceful place by starting in our community.
GOALS
• Organize some conferences
• Participate to unite divorced families,
• Help in the construction of houses for orphans and widows
• Organize some games about peace.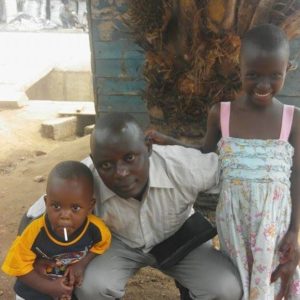 Many Burundians are victims of different crisis which crossed our country 50 years ago and till now there is no right to know what happened. We have seen ours being killed, our goods stolen or destroyed and some of ours have been forced to exit. The source of problems is not ethnic groups as some used to say, because wherever you go, in any quarter or any commune or province, you will meet those different social groups live together, help one another. The concept "ethny" has been used to instrumentalize the problem of Burundi by whom wanted to govern externally.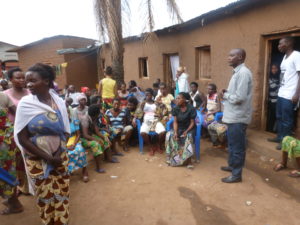 During the beginning stages of becoming a city of peace, Lin Havyarimana invited groups of people and held discussions with them on what they find about peace, the necessity of peace, and how they can contribute to foster it.
---
We have missed a" stone": the truth. Today we need truth, today we need to be kind, honest and humble, today we need to valorize our human valors, today we need to be persons of reference, today we need to be Burundians with vision for our country, today we need to be more patriotic, today we need to be guided by a human spirit, today we need to be peace agents.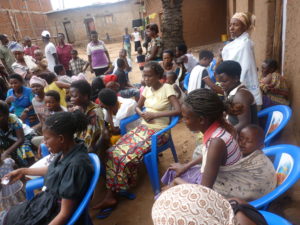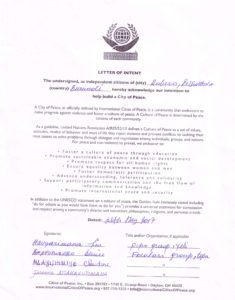 Letter of Intent
---
ABOUT LIN HAVYARIMANA
Lin Havyarimana was educated at Gitega in social sciences. He works in the HIV/AID area, in an HIV/AIDS support center. The majority of beneficiaries are victims of the crisis we have faced from 1993 until 2003. Some of the patients have been victims of sexual violence and have been infected by the virus. Others are in displaced camps with intolerable conditions. Some have been involved in adultery and have been infected under adverse social conditions. He has been educated at Gitega in social sciences.
"We thank you, peace builders," Lin says. And his vision is "to live in a peaceful world; live in peaceful communities, live in a world without injustice, violence, or division; live in a world of truth, kindness, and compassion. We beg every person to act for peace, unity, and truth."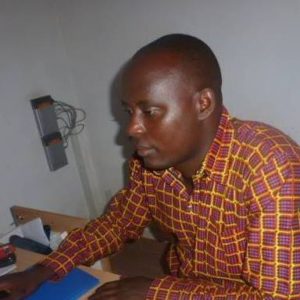 Lin Havyarimana
---
CONTACT
Lin Havyarimana
---
ABOUT ROHERO, BUJUMBURA, BURUNDI (from Wikipedia)
Burundi, officially the Republic of Burundi, is a landlocked country in the African Great Lakes region of East Africa, bordered by Rwanda to the north, Tanzania to the east and south, and the Democratic Republic of the Congo to the west. It is also considered part of Central Africa. Burundi's capital is Bujumbura. The southwestern border is adjacent to Lake Tanganyika.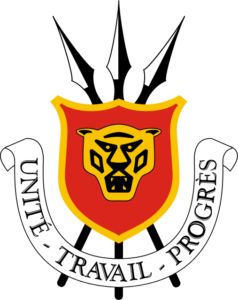 Bujumbura, formerly Usumbura, is the capital, largest city, and main port of Burundi. It ships most of the country's chief export, coffee, as well as cotton and tin ore. It is on the north-eastern shore of Lake Tanganyika, the second deepest lake in the world after Lake Baikal.
The Communes of Burundi are divided into 2,639 collines. Colline means "hill" in French, one of the two official languages of the country. One of the coilines is Rohero.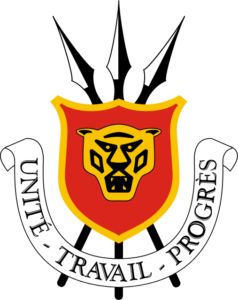 The Twa, Hutu and Tutsi peoples have lived in Burundi for at least 500 years. For more than 200 of those years, Burundi was an independent kingdom, until the beginning of the 20th century, when Germany colonised the region.[9] After the First World War and Germany's defeat, it ceded the territory to Belgium. Both Germans and Belgians ruled Burundi and Rwanda as a European colony known as Ruanda-Urundi. Despite common misconceptions, Burundi and Rwanda had never been under common rule until the time of European colonisation.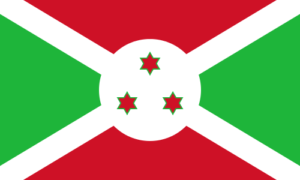 Burundi gained independence in 1962 and initially had a monarchy, but a series of assassinations, coups and a general climate of regional instability culminated in the establishment of a republic and one-party state in 1966. Bouts of ethnic cleansing and ultimately two civil wars and genocides during the 1970s and again in the 1990s left the country undeveloped and its population as one of the world's poorest. 2015 witnessed large-scale political strife as President Pierre Nkurunziza opted to run for a third term in office, a coup attempt failed and the country's parliamentary and presidential elections were broadly criticised by members of the international community.
Burundi's political system is that of a presidential representative democratic republic based upon a multi-party state.
Note: If information or photos used here are copyrighted, please contact us and we will immediately delete the copyrighted material.