RONGO, MIGORI COUNTY, KENYA: International City of Peace

We welcome Helida Adhiambo Okello who, with her colleagues and community members, has established Rongo in Migori County, Kenya as an International City of Peace. Helida founded a community-based peace organization, the Network for Peace Education, which works for deprived women, youth, and children of Rongo.
Note: Introduction page with information primarily at the time of joining International Cities of Peace. For updates, please contact the liaison.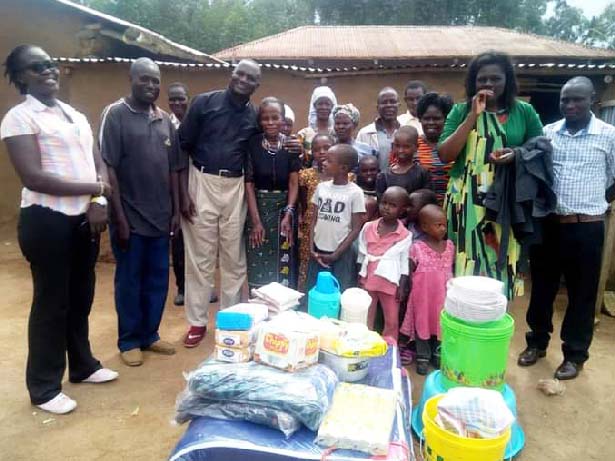 ---
VISION
To enhance the democratic space and participation of women, youths and children for a just society.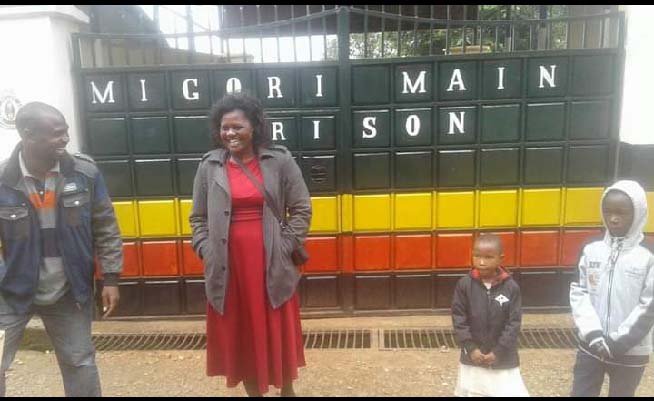 ---
MISSION
To promote peaceful coexistence and development in which everyone participates equally and effectively in problem and solution identification and where local communities, governments and other developmental bodies facilitate and carry out skills transfer to the women, youths and children.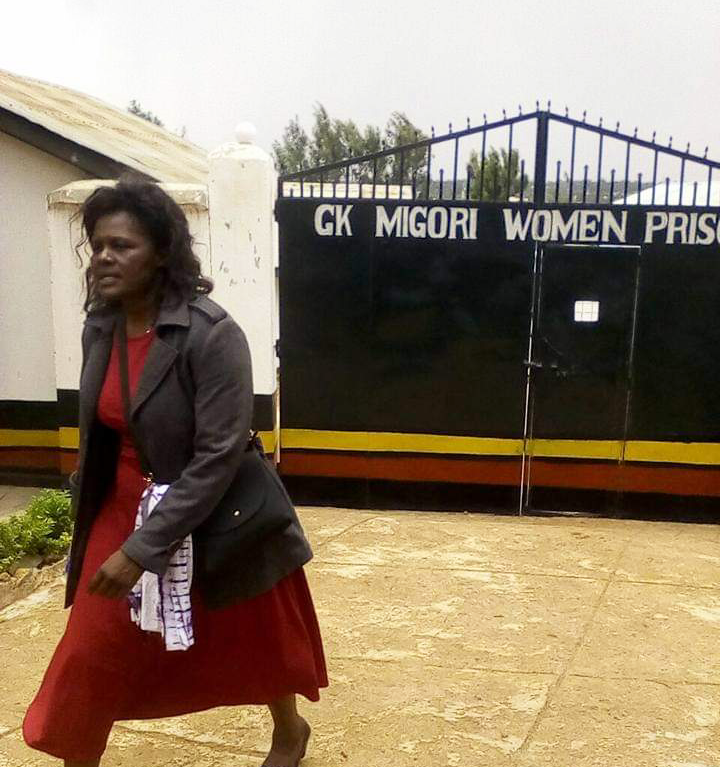 ---
GOAL
The promotion of positive relations characterized by respect, and where cultural diversity is celebrated and people can live, learn and socialize together, free from prejudice, hate and intolerance.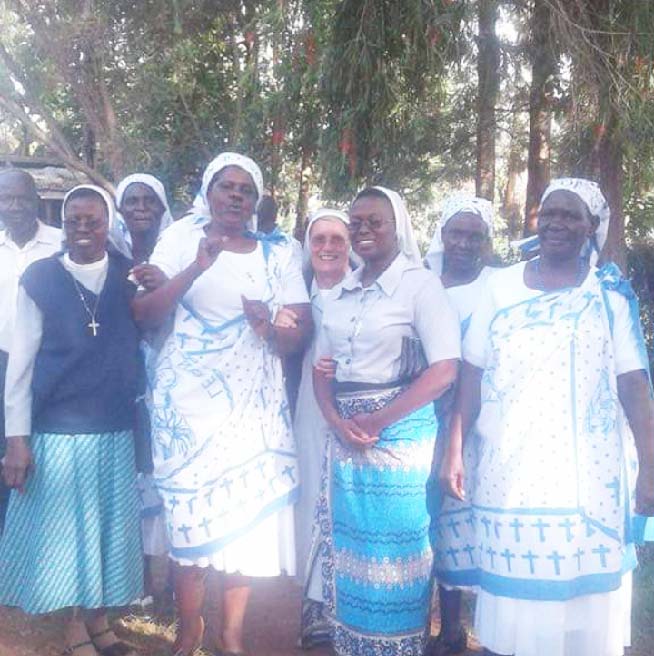 ---
OBJECTIVES
a) Promoting social inclusion, combating poverty and any discrimination by actions to promote cohesion between communities
b) To sensitize and increase the capacity of women and youth in peace building and leadership development projects
c) To empower the omen and youth towards social-economic development
d) To promote peaceful coexistence and cultural understanding among communities
---
COMMUNITY ORGANIZATION
The Network Support for Peace Education is a community-based driven organization promoting psychosocial support, and peace building; skills leading to non-violent methods of problem solving that adults and children can use within their families and communities. The project relates to pillar of Poverty Reduction Strategy, which is promoting good governance, security, and peace and as well prioritises and supports the building of community capacities for the prevention, management, and resolution of potentially violent threats.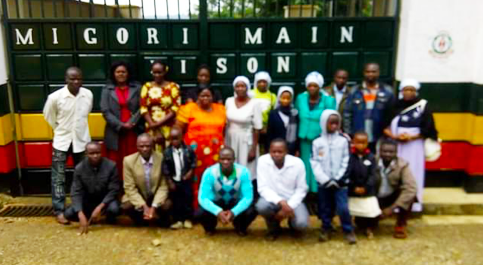 The organization collaborates with local non-governmental organisations operating in the target sub county to implement the activities supported by the project. Trained community volunteers lead community groups during discussions and experience sharing sessions.
The overall goal of the Quest for Peace in Rongo, Kenya is to enhance peaceful coexistence and community development in Rongo and Awendo Sub County through increased understanding of the role and responsibilities of parents and children in building peace.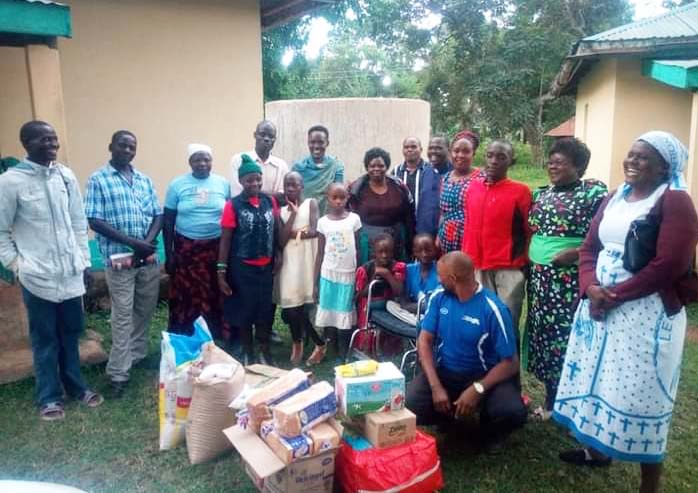 The group donated a wheelchair to a needy community member.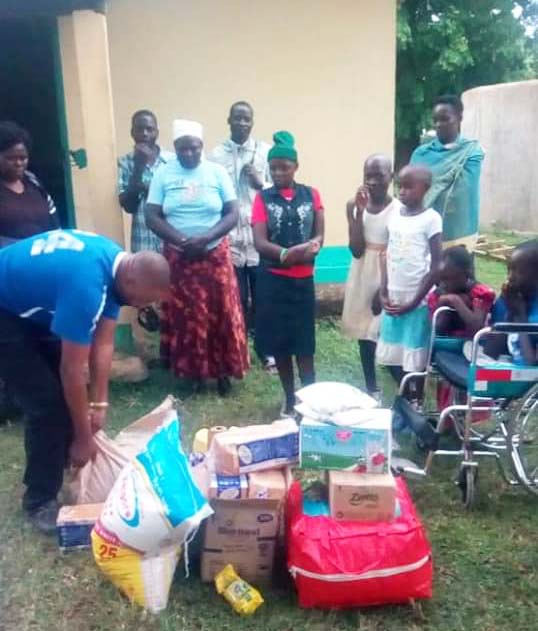 ---
WORK FOR PEACE
A centered community development youth and children organization without religious, political, or governmental affiliation. NeSPE Vision is geared towards employed, empowered, and Self-Reliant Women, Children and youths, with increased access to Education and Vocational skills, and Participating in Various development project in Partnership with other stakeholders. NeSPE strives to achieve lasting improvements in the quality of life of deprived Women, children and Youths through a process that unites people across cultures and adds meaning to their lives.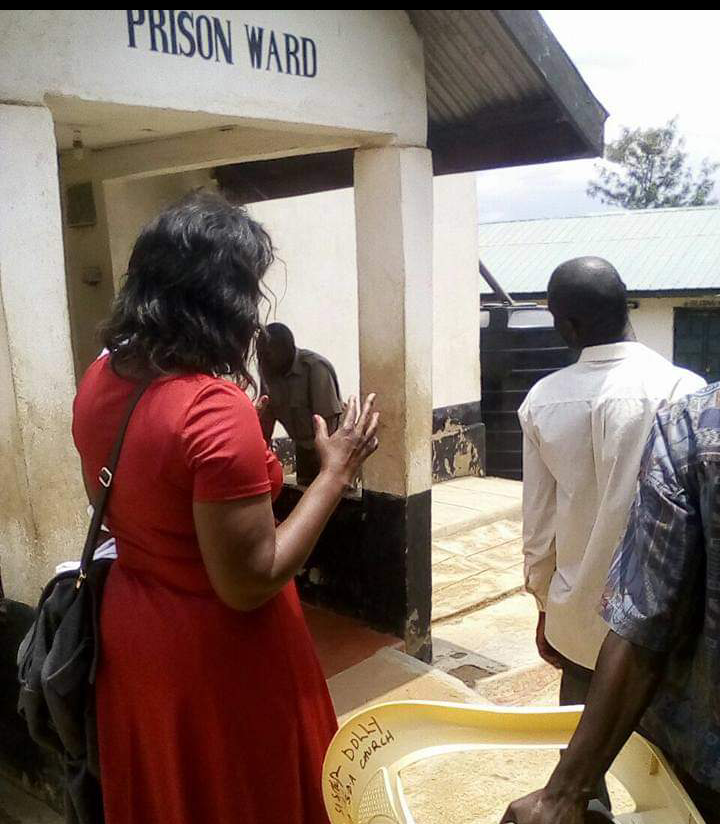 The organization identifies the lack of access to quality education, poor health conditions, HIV/AIDS /Malaria and unfavourable physical and socio-cultural environment as major problems facing the majority of women, children and youths in Rongo. Promoting inclusion and preventing exploitation of vulnerable children and Youths is core to the child protection and youth empowerment programme.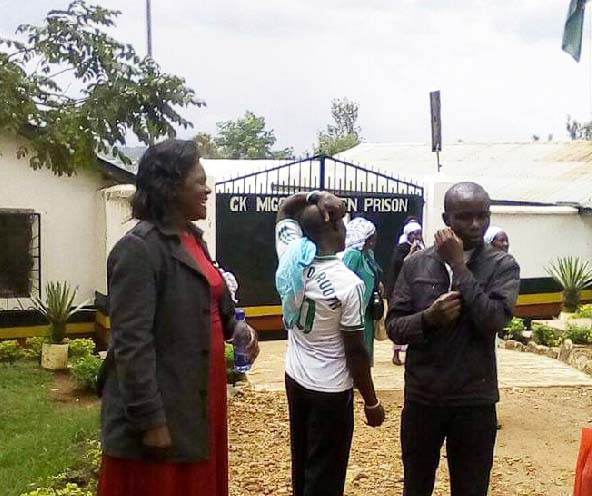 ---
Letter of Intent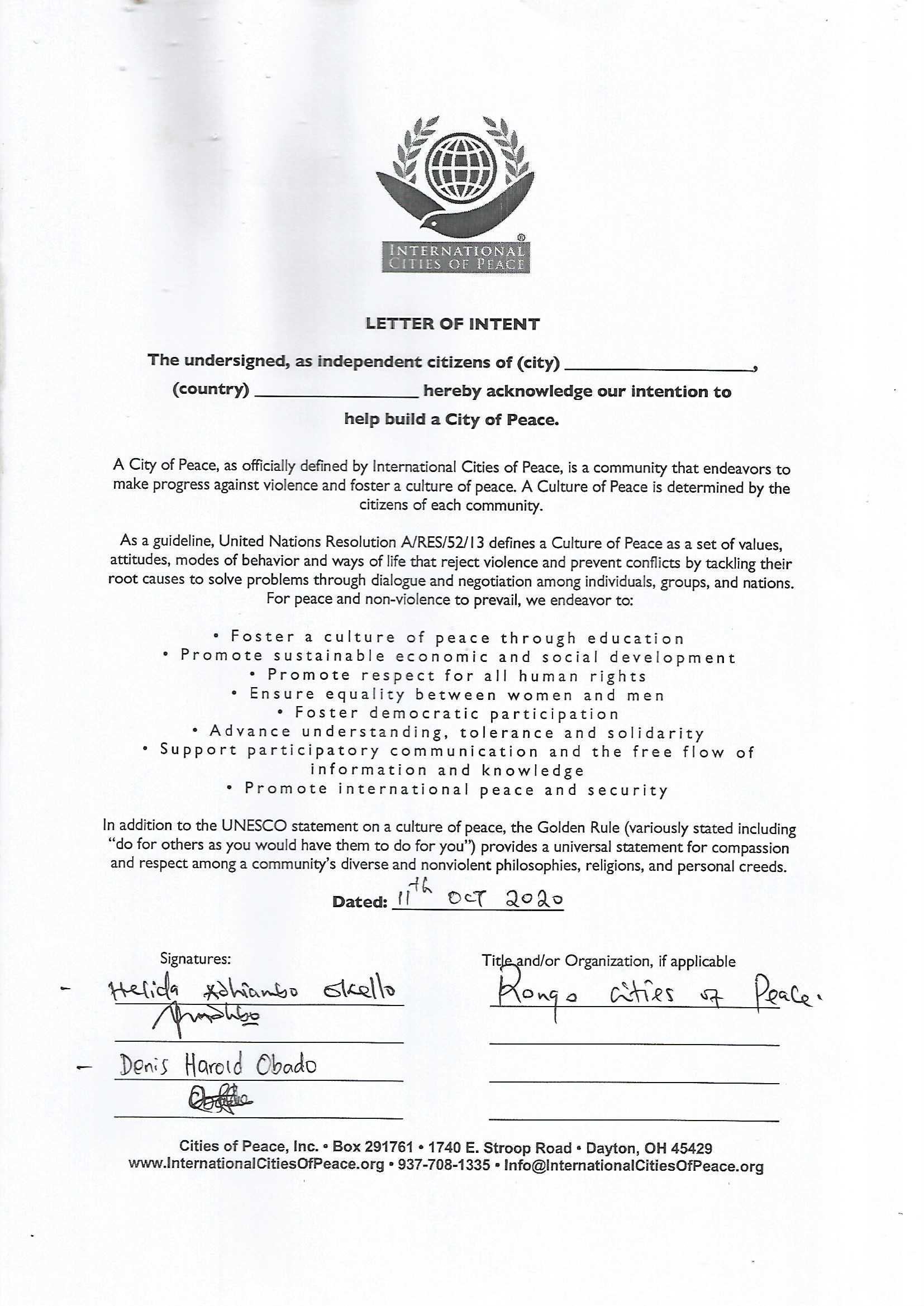 ---
ABOUT THE LIAISON
Helida Adhiambo Okello
From the Liaison:
Early Life.
I'm Helida Adhiambo Okello, I was born in larger Rachuonyo District in Kenya. I hail in a family of nine children of 6 girls and 3 boys whereby two boys and one girl had since passed on.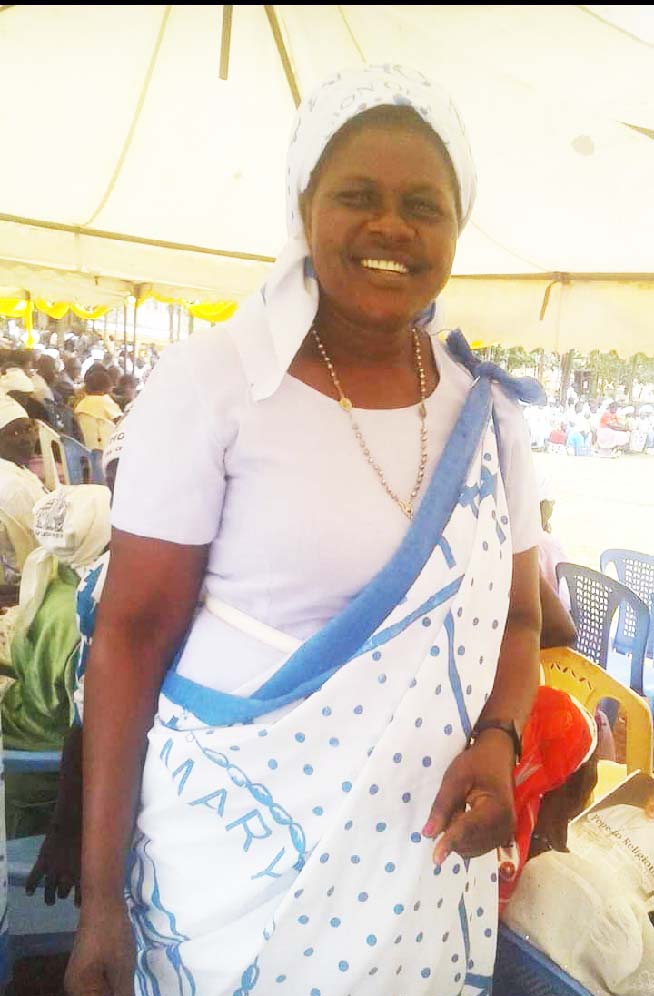 I lost my mother during my early childhood where I was then raised by my father who also passed on when six of my siblings I included were adults in the year 2001 making us orphans. After going through tribulations of missing motherly care at a tender age, I got married in 1996 when I was only 21 years old after completing my High School. Even though I had the potential to pursue further education, this could not happen because my single parent had the responsibility of taking care and educating my other siblings. I was then forced to take a counter- sales casual work in one of the shops in the town where I met my estranged husband.
We were blessed with four boys and one girl in my marriage. The first two boys are now grown up, one is in college and the other joined university, the other three are currently in high school with two of them (twin boys) studying in the same school and the girl in a different institution.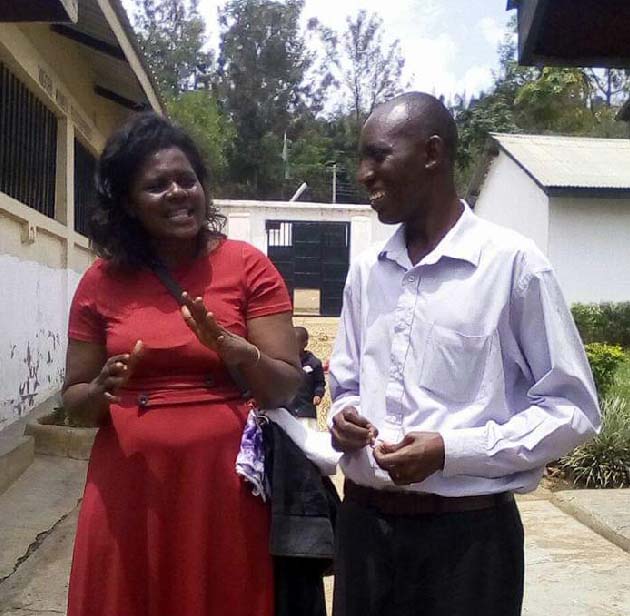 Marriage breakup.
Our fifteen years of marriage saw me go through hardships with an abusive husband which went to limits beyond tolerance and in 2011, I was forced to end the marriage after sitting down with my in-laws and declared my intentions and decision to leave. Since then I have been living alone with my 5 children and my niece who is a partial orphan on a rental home where I take care of them. After the separation from my estranged husband, I started a small business of supplying schools with learning materials and it is through this that I started to donate food to the need with help from my children in the year 2014.
I could do the charity to the less fortunate occasionally but I did not take pictures back then but people were impressed with what I was doing and one of the priests in my church decided to play part in the charity events. We still do charity though rarely because most of the people who also offered support dropped their membership. The idea of helping the needy was instilled in me by my late parents who also did charity work which motivates me to continue what I do with my children's help. My generosity usually depend on my business and a few well-wishers.
All we're trying to do is promoting peace in our community and outside and helping our children grow to be good people in the society we want them to have the heart of giving and to be hardworking people of the society we live in.
---
CONTACT INFORMATION
To contact or support this initiative:
Helida Adhiambo Okello
0705970328
Rongo Sub-County, Migori County, 2020
---
ABOUT RONGO, KENYA (from Wikipedia)

Rongo or Rongo town is a town in Migori County, Kenya. As of 2009, it had a total population of 82,066 with 12,355 in the urban core.
Kenya s a country in Eastern Africa. At 580,367 square kilometres (224,081 sq mi), Kenya is the world's 48th largest country by total area. With a population of more than 47.6 million people, Kenya is the 29th most populous country. Kenya's capital and largest city is Nairobi, while its oldest city and first capital is the coastal city of Mombasa. Kisumu City is the third largest city and also an inland port on Lake Victoria. Other important urban centres include Nakuru and Eldoret. As of 2020, Kenya is the third largest economy in sub-Saharan Africa after Nigeria and South Africa. Kenya is bordered by South Sudan to the northwest, Ethiopia to the north, Somalia to the east, Uganda to the west, Tanzania to the south, and the Indian Ocean to the southeast.
Migori County is a county in the former Nyanza Province of southwestern Kenya. It is located in Southwestern Kenya and borders Homa Bay County (North), Kisii County (North E), Narok (South East), Tanzania (West and South) and Lake Victoria to the West. The county also borders Uganda via Migingo Island in Lake Victoria. The county is headquartered by Migori town, which is also its largest town. The Kenya National Census of 2019 indicated that Migori County had a population of 1,116,436 compared to 917, 170 in 2009 Census. Migori County is located in the sugar belt wetlands of Western Kenya and is mostly at the heart of the African tropics. However, the county enjoys a pleasant climate because of high altitude which modifies the climate alongside the cool breeze from Lake Victoria.
Rongo University College (RUC),is a constituent college of Moi University. It is located 8 km outside town. RUC was founded in 2011. The site was formerly used as Moi Institute of Technology, was established in 1981. Rongo is also home to St. Magdalene Teachers College.
Note: If information or photos used here are copyrighted, please contact us and we will immediately delete the copyrighted material.