San Salvador de Jujuy, Argentina: City of Peace
Welcome to Cecilia Soledad Vargas and her colleagues in San Salvador de Jujuy in Argentina. The San Salvador City of Peace initiative is committed to fostering positive solutions for youth and adults through sustainable practices, non-violence, and conflict resolution.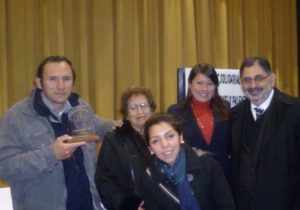 Mayor Raul Jorge, giving a prize to Cecilia and her group of volunteers who work for peace building.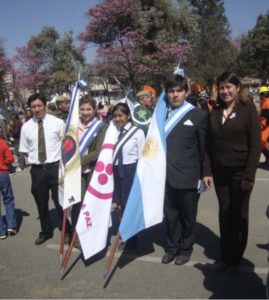 San Salvador de Jujuy is located in the northwest region of Argentina in South America. It is a charming city, where people work hard to solve problems through peaceful actions. As citizens that really love our city, we have shared several activities with different schools, organizations and our Local Council towards Peace along these years. We are convinced that Peace is not only a state of quietness. On the contrary, we know that Peace is more than just keeping quiet. People must work for it keeping in minds that to find Peace, it is necessary to put into practice all those values that our parents and education have taught us during all these years.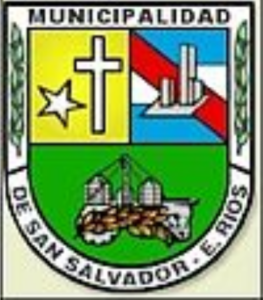 Sharing music, love, and phrases about peace with teenagers and adults.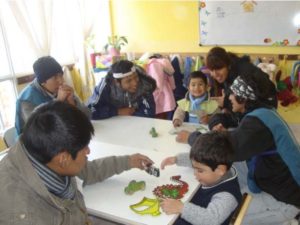 Students, parents and neighbors are visiting kids at hospitals and homeless adults at community centers with Cecilia, Rodrigo and Gladys.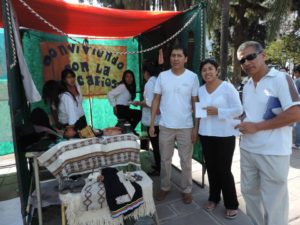 We are committed to building a society where kids, teenagers, adolescents and adults will solve daily problems through peaceful means, where dialogue, respect and harmony will lead the issues promoting values and positive actions among citizens.
MISSION STATEMENT
We are citizens working in the area of peace, conflict-resolution, non-violence and sustainable development through education at primary and high schools.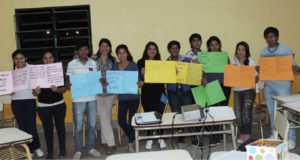 We share part of our life with people who really need a hug, a smile and bread. We visit community centers, hospitals, homeless people, orphans, and rural schools carrying out workshops and several cultural activities where citizens enjoy learning and growing among them while interacting and having breakfast or lunch altogether.
We promote peace not by delivering speeches but by putting words and dreams in action.
A workshop where volunteers frrom San Salvador de Jujuy prepared for the whole city in order to promote peace and share their experience while working for peace and non-violence.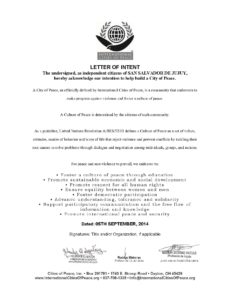 Letter of Intent
OBJECTIVES
• Promote social activities to enhance values and positive actions and thought among people, where peace will lead every meeting.
• Prove citizens that finding peace in a city depends on its citizens' attitudes and actions.
• Increase consciousness among kids, teenagers, adolescents and adults about the importance of searching for peace at all times.
• Reinforce education towards equality, helpfulness and justice by organizing festival, workshops and events to help citizens.
• Promote the importance of building a better society for all.
• Show society that peace building can start at very young age of our lives.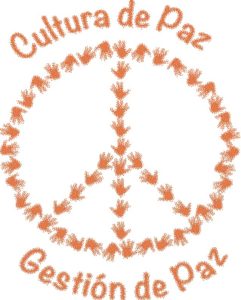 ---
RECENT ACTIVITIES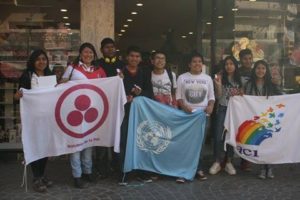 ---
ABOUT CECILIA SOLEDAD VARGAS
A teacher at primary and secondary schools in San Salvador de Jujuy since getting her degree in December, 2007, Cecilia Soledad Vargas has travelled to the USA to continue learning and working. After returning to her city in Jujuy, she kept on promoting the peace movement that she had started when she was studying at high school in 2003.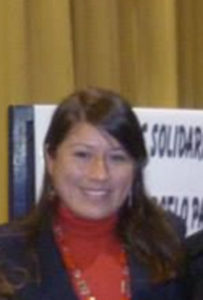 Cecilia is a graduate of the National University of Santiago del Estero. Since 2008, she organized a volunteer group of people who works in favor of peace and love among citizens. Along these years, she has promoted values and meaningful activities for her community. She was honored with a number of awards and recognitions for service, education, sustainable development projects.
Her aim is to spread peace around the world, for that reason she keeps in touch with several people she met in different countries where she devoted her time to help others and hug the Peace Flag with love and respect.
She delivers workshops for kids, adolescents and adults about the culture of peace, human rights, and the importance of education in a changing world. Currently, Cecilia is helping her students to represent her city and her province in the Model United Nation that will be having place during the following months in different places in Argentina. Since 2008, she gave the possibility to many students to share that marvelous experience not only in San Salvador de Jujuy but also in other provinces and countries. Students were prepared to solve different social issues promoting peace, dialogue and equality among students from several places.
Last year, the Mayor of San Salvador de Jujuy congratulated Cecilia for her permanent labor and devotion to build a better place for the citizens, in special for the students and their parents, who spend most of their time together.
Now, she dreams of making her adorable city of San Salvador de Jujuy a City of Peace.
"Dreams are made to come true"
---
CONTACT INFO
For more information please contact:
Cecilia Soledad Vargas
054-0388-154375895
cecy86sol@hotmail.com
---
ABOUT SAN SALVADOR DE JUJUY, ARGENTINA (from Wikipedia)
San Salvador de Jujuy, city, capital of Jujuy provincia (province), northwestern Argentina. It lies between the Xibi-xibi and Grande rivers, overlooking the valley of Jujuy at 4,131 feet (1,259 metres) above sea level.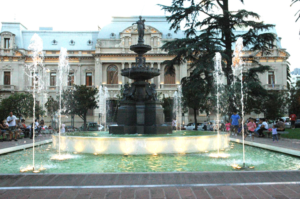 The Main Square in honor to our hero Belgrano
It was founded in 1593 by Francisco de Argañarás y Murguia, a colonial soldier, after the Spanish had consolidated their power over the local Omaguaca Indians. Jesuits and Franciscans established churches and libraries there, as well as reducciones (work missions) for the Indians, and the city became a regional cultural centre.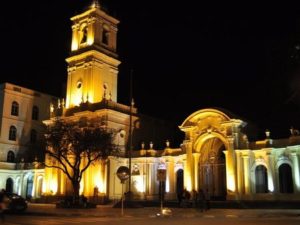 Cathedral in San Salvador de Jujuy
Its economy is basically agricultural (sheep raising, sugar, and fruit growing), and tourism, promoted by the outstanding pre-Columbian and colonial art and architecture, is also important. Historic landmarks include the cathedral (begun 1606), which contains many 18th-century art treasures, and the Government House, where the original national flag is kept. The city is linked to the rest of Argentina by air and rail. Pop. (2001) 231,229; (2010 est.) 257,700.
DO YOU THINK YOUR COMMUNITY CAN BE A CITY OF PEACE? SEND AN EMAIL!