Santa Barbara, California, U.S.A.: International City of Peace

We welcome Liaisons Barbara Gaughen-Muller and Sharon Byrne who, along with members of the community and local dignitaries, have established Santa Barbara in Santa Barbara County, California, United States as an International City of Peace. Barbara Muller is President and Sharon Byrne is Vice President, Communications, of the United Nations Association of Santa Barbara.
Note: Introduction page with information primarily at the time of joining International Cities of Peace. For updates, please contact the liaison.
---
United Nations Association of Santa Barbara and Tri Counties Mission and Vision Statement for Santa Barbara to be a City of Peace
We open this opportunity to ALL communities within the region of the United Nations Association of Santa Barbara and Tri Counties that we can become a community of peace.
Our Mission in adopting City of Peace as a designation:
Foster and cultivate a community that embraces peace as a way of life, a way of being, that guides our decision-making and self-determination as a community. 
Montecito Journal Peace Prize coverage.
---
OUR VISION in adopting City of Peace as a designation:
We believe in the fundamental right to peace for all of our citizens. 

Sadako Peace Garden at Casa De Maria
---
Goals in becoming a City of Peace:
We support the implementation of the Universal Declaration of Human Rights, adopted by the United Nations in 1947. 

What does it mean to our community to have Peace Officers, rather than policemen? We believe it leads to healthier, more cohesive communities.

What does it mean when we resort to diplomacy and peace-building to solve our problems? We believe it creates a city with greater respect for one another, a culture of inclusivity and collaboration, that benefits all of our citizens.

We believe that in becoming a city of Peace we can use driving towards peace in our activities, policies, and procedures as a community. When peace is the desired outcome of negotiations and community discussion on issues that arise, we believe the community will obtain far better results that will be reflected in increased wellbeing and welfare of its citizens.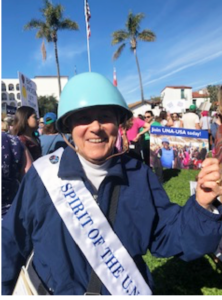 Our Peace Spirit of the UN at Solstice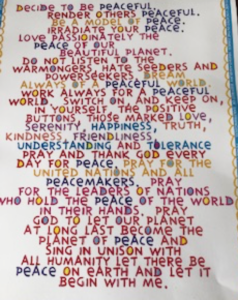 ---
ABOUT THE PEACE-BUILDING IN SANTA BARBARA
For the work of the United Nations Association of Santa Barbara as well as the legacy of fostering a culture of peace in the City, County, and beyond, Santa Barbara is, hereby, established as an International City of Peace.
1. The United Nations Association of Santa Barbara and Tri Counties has persistently and consistently waged the cause of peace in our community.

2. The organization created the Santa Barbara UNA Peace Prize, now in its 5th year of being awarded to people in our community who are waging the cause of peace and advancing human rights in the world. Past awardees include Nuclear Peace Foundation, World Business Academy, Pace International, and many other worthy organizations.
3. The organization hosts speakers monthly at our UN Association meetings for the cause of peace. In the pandemic, we quickly vaulted our capabilities to host international speakers on the subject of peace over Zoom and lower the barriers for our community to participate.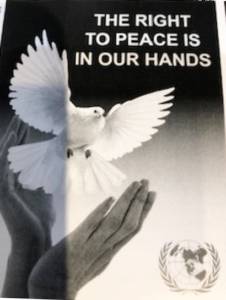 4. Barbara Muller hosts the Peace Podcast to spread the cause of peace in our community.
5. The organization is a foremost advocate against human trafficking in our county, hosting education forums and penning articles for our media that awaken others as to how they can end human suffering to become a more peaceful community.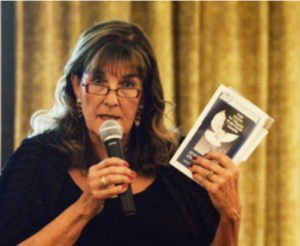 Barbara Gaughen Muller at First Peace Prize Dinner Santa Barbara 2017.
6. The UN Association hosted Youth In Peril to bring awareness and promote collaborative efforts to end youth violence in our community.
7. The organization sent delegates to the UN's Global Organizing Summit, to meet with Congressional leaders to advance the cause of the United Nations, and to the United Nations 65th Annual Conference on the Status of Women and the International Generational Forum for Equality in Mexico City and Paris to promote peace and equality for all.
[pdf-embedder url="https://www.internationalcitiesofpeace.org/wp-content/uploads/2021/07/2020-Peace-Prize-Graphic-1.pdf" title="2020-Peace-Prize
The 2020-Peace-Prize awarded to recipients by the United Nations Association of Santa Barbara.
---
LETTER OF INTENT WITH SIGNATURES
We are pleased to present qualifying signatures for the city of Santa Barbara to become an International City of Peace. In addition to obtaining signatures from young people, the Common Table Foundation, and two City Council members fully in support of this effort.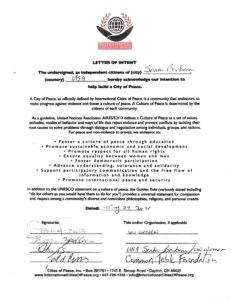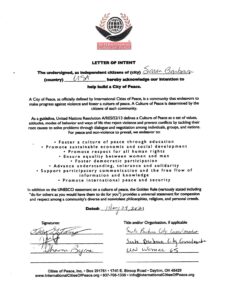 ---
ABOUT THE LIAISONS
Barbara Gauhgen-Muller
Barbara Gaughen-Muller is an internationally known peace maker. She is President of the United Nations Association, Santa Barbara, CA Chapter, (www.unasb.org) She is an inspirational speaker: The Time for Peace is Now!  For the 70th Anniversary of the United Nations, she spoke at the UN in New York and received the Spirit of the UN award. She is the co-author of the book Revolutionary Conversations: The Tools You Need for the Success You Want, and Co-CEO of Revolutionary Conversations, LLC. Barbara created/hosts PeacePodcast.org, 15 minute conversations with global peacemakers (see Magazine link below).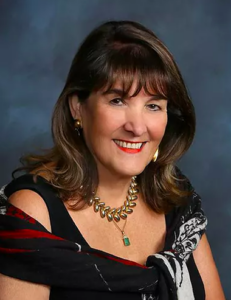 She is a co-founder of the Rotary E-Club of World Peace, (www.rotaryeclubofworldpeace.org) following her work on the 2016 World Peace Conference, (www.peaceconference2016.org). She continues the peace work of her late husband, Dr. Robert Muller, former UN Assistant Secretary General. They co-created 7500 Ideas for a Better World, shared daily (www.goodmorningworld.org). She is the founder of the award winning Gaughen Global Public Relations, celebrating its 25th year working for a better world. In January 2019, she received the Visioneers LifeTime Achievement Award (www.thevisioneers.ca).
Summer, 2021 Podcast Magazine
https://peacepodcast.org/pp-com-summer-2021/mobile.html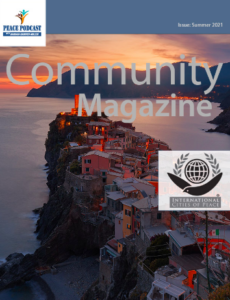 For the latest Podcast Magazines, contact the Liaisons.
---
Sharon Byrne
VP Communications, United Nations Association of Santa Barbara and Tri Counties since 2015. She is a community organizer, specializing in efforts to create community voice, and reduce crime and homelessness via humanitarian initiatives.
Global Organizing:
– Delegate to UNA Global Organizing Summit 2018, New York
– Delegate to UNA Global Organizing Summit 2019, New York
– Met with Congressional Reps as part of UN Week of Action June 2021.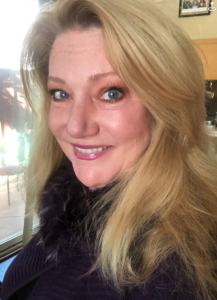 Peace:
– Helped found the UNA Santa Barbara Peace Prize 2017. Since then we've hosted the Peace Prize dinner and selected amazing winners from our local community who are contributing to the cause of peace in the world, advancing human rights, or assisting developing nations with needed infrastructure.
Human Trafficking:
– Produced "End It – Human Trafficking" – a citywide event to educate our community on human trafficking worldwide and in our local community. Over 200 people attended, and new efforts to halt human trafficking in our community were launched.
– Authored multiple opinion pieces for local media:

o

Slavery in Santa Barbara It's Called Human Trafficking – 1/22/17

o

Human Trafficking: It's happening in front of you – 4/21/18
Women's Rights:
– Produce International Women's Day event for Santa Barbara, since 2018.
– Appointed as delegate to United Nations 65th Annual Conference on the Status of Women 2021.
– Appointed as delegate to United Nations Generational Egalite Forum Paris June 2021.
– Appointed as delegate to United Nations Generacion Igualidad Foro Mexico City March 2021.
---
CONTACT INFORMATION
To contact or support this initiative:
Sharon Byrne
---
ABOUT SANTA BARBARA, CALIFORNIA (from Wikipedia)

Santa Barbara is a coastal city in Santa Barbara County, California, of which it is also the county seat. Situated on a south-facing section of coastline, the longest such section on the West Coast of the United States, the city lies between the steeply rising Santa Ynez Mountains and the Pacific Ocean. Santa Barbara's climate is often described as Mediterranean, and the city has been promoted as the "American Riviera". As of 2019, the city had an estimated population of 91,364, making it the second most populous city in the county after Santa Maria. The contiguous urban area, which includes the cities of Goleta and Carpinteria, along with the unincorporated regions of Isla Vista, Montecito, Mission Canyon, Hope Ranch, Summerland, and others, has an approximate population of 220,000. The population of the entire county in 2010 was 423,895.
In addition to being a popular tourist and resort destination, the city has a diverse economy that includes a large service sector, education, technology, health care, finance, agriculture, manufacturing, and local government. In 2004, the service sector accounted for 35% of local employment. Education in particular is well represented, with four institutions of higher learning on the south coast: the University of California, Santa Barbara, Santa Barbara City College, Westmont College, and Antioch University. The city is served by Santa Barbara Airport and train service is provided by Amtrak, which operates the Pacific Surfliner, which runs from San Diego to San Luis Obispo. The Santa Barbara area is connected via U.S. Highway 101 to Los Angeles 100 mi (161 km) to the southeast and San Francisco 325 mi (523 km) to the northwest. Behind the city, in and beyond the Santa Ynez Mountains, is the Los Padres National Forest, which contains several remote wilderness areas. Channel Islands National Park and Channel Islands National Marine Sanctuary are located approximately 20 miles (32 km) offshore.
NOTE: Photo of Santa Barbara licensed under Creative Commons file: https://commons.wikimedia.org/wiki/File:Santa-barbara-courthouse-tower-view1_(cropped).jpg
Note: If information or photos used here are copyrighted, please contact us and we will immediately delete the copyrighted material.