Soppo Court Area, Beau, Cameroon: City of Peace
We welcome Limunga Lillian M. Luma, the CEO and Founder of Dynamic Women of Vision (DYWOVIS), who with her colleagues has established the Soppo Court Area (SCA) in Beau, Cameroon as an International City of Peace. Lilian is a social worker, working under the Ministry of Women's Empowerment and the Family.
Note: Introduction page with information primarily at the time of joining International Cities of Peace. For updates, please contact the liaison.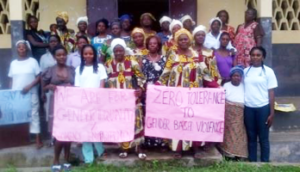 The 24th edition of the International Day of the Family has been celebrated in Cameroon under the theme ''Cameroonians Family: Peace and Social Stability''. This event which took place today May 15 2018 was coordinated in Buea Municipality by DYWOVIS in collaboration with the Cameroon's Ministry of Women's Empowerment and the Family (MINPROFF), NADEV, ASCOA and FOWE-CAM and with inspiration from IWPG. Through these efforts, some 18 couples formally cohabitating illegally (some for as long as 32 years) finally legalised their union.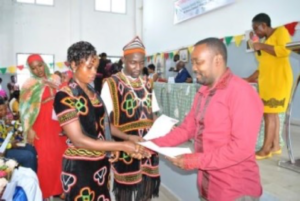 The occasion was also used as an opportunity to to fight against gender based violence through raising awareness on the danger of such cohabitation as well as counselling couples on the strategies for sustaining peace and social stability in marriage. Speaking during this ceremony, Madame Njie Mary, Chief of Service for Family wellbeing at MINPROFF advised the newly wedded couples to promote community peace through family unity. Lillian Luma talking as the Sub Divisional Delegate of MINPROFF for Buea Municipality acknowledged the contributions of every stakeholder toward the event while indicating that her office remains opens to welcome  couples anticipating to legalise their unions.
The representative of DYWOVIS Mr. Nkemju Rosevelt also use the forum to analyse the theme of this edition and challenge every family to be incubator of peace and social stability. One of the newly wedded couple Mr Afunjom Sylvester Forku could not hide his feelings '' I was living illegally with my wife in shame and didn't know that there is any organisation that can finance the legalisation my marriage…. Thanks DYWOVIS and MINPROFF for making me to stand as a bold and responsible man''.

Mayor Mosoke Edward presiding over the marriages also used the ceremony to educate the public on Cameroon Civil Code while thanking the government for partnering with Civil Society Organisations (CSOs) in building Cameroonian family within the agenda of peace and social stability. The events ended with the handing over of marriage certificates to the couples.
ABOUT DYWOVIS
In view of the up coming commemoration of the International Day of the Family, Dynamic Women of  Vision is engaged in sensitisation activities aimed at eradicating the cause of family dysfunction. One of the measures aimed at improving family stability and development is the legalisation of free unions. A lot of women have suffered some form of gender based violence (GBV) perpetuated by their "spouses" and relatives as a result of illegitimate union that most of them are/or were engaged in.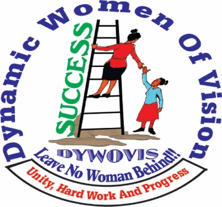 In this light we are partnering with the ministry of women's Empowerment and other NGOs to encourage the legalisation of these unions to commemorate the International Day of the Family on May 15th. As part of the program, the couples will receive an educative talk on family peace and social cohesion. This is timely considering the social instabilities plaguing our communities.
---
VISION
We visualise a world where every woman considers the peaceful agenda a personal issue thereby paving the way to their development in all the domains of life.
---
MISSION
The mission of the association is to promote peace and development through education and trainings of women and young girls thereby ensuring their socioeconomic advancement and attainment of their full potentials in all domains of life.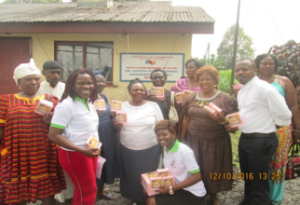 ---
OBJECTIVES
To ensure the economic and social stability of women and young girls  thereby rendering them  as active developmental agents in their communities
To enhance the role of women in environmental sustainability, hence discouraging it degradation
To encourage the female folk to become active agents of peace in their various communities thereby ensuring a stable atmosphere
To set up National and International Infrastructures to help empower women and young girls as well as other less privileged groups socioeconomically.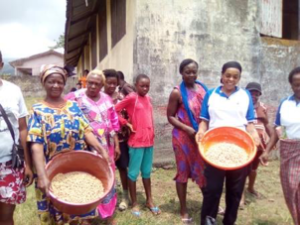 ---
ACTIVITIES
Dywovis has organised peace seminars where women are educated on ways to promote peace within their families and in their communities. Over 150 leaders of female groups (a group is made up of at least 35 women) in the south west region of Cameroon have benefited from these peace education forum.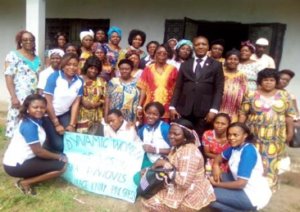 Over 60 leaders of female groups attended the women's peace forum geared towards education of women as veritable peace agents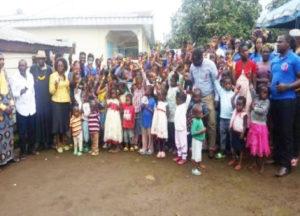 CEO of Dywovis in partnership with ASCOA delivered a peace talk to the people of Tole community in South West Region of Cameroon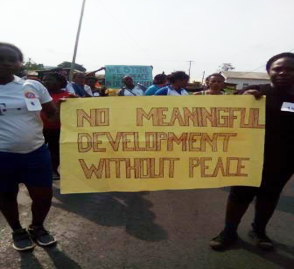 Creating impact through peace advocacy walk
---
As concerns the Socioeconomic Domain, over 1000 women in Cameroon have received education and training on health (prevention and management of HIV, and birth control), income generating (production and marketing of peanut, yoghurt, fruit juice…) women's right, fight against GBV etc.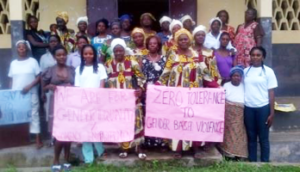 Organised educational talks on issues of women's concerns such as the fight against GBV, Women's Right, birth control, prevention and management of HIV etc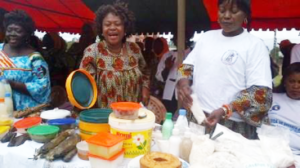 Dywovis has trained over 800 women on income generating activities such as the production and marketing of peanut, yoghurt, fruit juice, mayonnaise etc.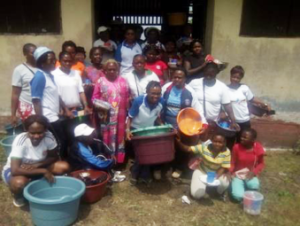 In a bid to encourage the women to start off an income generating activity, Dywovis donated kitchen material to over 50 women in Bojongo court area
---
ABOUT THE LIAISON
Limunga Lillian M. Luma the CEO and Founder of DYWOVIS is a social worker, working under the Ministry of Women's Empowerment and the Family who seeks to better the lives of the people far and wide especially the female folk.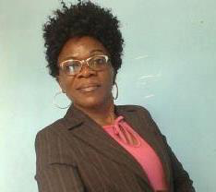 She has an undergraduate degree in development economic and went ahead to further her education in the domain of women and gender studies at the University of Buea where she is currently undergoing studies a postgraduate degree in Women and Gender Studies.

Letter of Intent
---
CONTACT INFORMATION
---
ABOUT SOPPO COURT AREA, BEAU, CAMEROON (from Wikipedia)

Soppo is the name of two villages, Great Soppo and Small Soppo in Buea, western Cameroon. It is located at around 4°9′N 9°17′E. The SCA is made up of 26 communities(villages) and covers about 1/5 of the Buea total surface area with a population of closed to 50,000 inhabitants.
From 1904 to 1914 it was the headquarters of the German colonial military forces ("Schutztruppe"). Because of its moderate temperatures, owing to the altitude of the village (approximately 700 m), the Baptist missionary Carl Jacob Bender turned Great Soppo into a retreat for missionaries in the coastal regions of Cameroon. The church he built in the 1930s still hovers above the village.
The current traditional ruler of Great Soppo is chief Etina Monono.
Note: If information or photos used here are copyrighted, please contact us and we will immediately delete the copyrighted material.