Toronto, Ontario, Canada: City of Peace
Welcome Teferi Assefa, President and CEO, Muscup Peace Foundation Inc., who along with his family and colleagues have created the Toronto, Canada: City of Peace initiative focused on Multicultural Solidarity for a Culture of Peace.
Note: Introduction page with information primarily at the time of joining International Cities of Peace. For updates, please contact the liaison.
Sustainable Peace From the Womb To the Tomb
VISION
Peaceful Society in a Global Village

MISSION
Nurture a culture of peace in the human mind.

Muscup Peace Foundation Inc. uses the Chinese metaphor: Feed a man a fish, you feed him for a day; teach him how to fish, you feed him for life. We teach by showing and learn by doing. We train the art of conflict resolution to change behaviors and educate the science of peace to change attitudes. In doing so, we have initiated Toronto to be an "International City of Peace" as a microcosm for the rest of Canada and beyond.




The process of building this model is neither one organization's job nor a single country. It is a collective responsibility of our generation to repair the broken fabrics of our relationships, preserve and build a culture of peace for the generation to come.

Nowadays, history is being made for the generation to come. The history makers are those nongovernment organizations which do not strife for personal gain or profit. Among many others, International Cities of Peace and Zone of Peace International Foundation have become the preferred partners of Muscup Peace Foundation Inc if they choose to.

Now is the time for culture of war to diminish and culture of peace to flourish!!!!!

Letter of Intent

OBJECTIVES
Harmonize individuals' relationships for family cohesion and community integration.

What do we do?
• We train & practice the Art of Conflict
Resolution and educate the Science of Peace,
• We alleviate children's and elders' poverty,
• Feed the Hungry,
• Cloth for the naked.

Who are our target groups?
• Individuals
• Families
• Residential Communities,
• Ethnic Communities,
• Workplaces Communities,
• Faith Communities and
• School communities

Who are our partners?
• UNESCO,
• Country Mission for UNESCO,
• United Nations University for Peace,
• Our work related local university,
• United Nations Human Rights Commission,
• United Nations member countries,
• Local Governments.

Methodology: formal, nonformal and informal means of Communications.
Ownership: Nonprofit Corporation.
Scope: Local to global.
Motto: Sustainable Peace from the Womb to the Tomb.

We, Canadian by choice and birth, stand up to build a mosaic of microcosmic culture of peace for the rest of the world. "Peace is in Our Hands." Let us Join Hand-In-Hand for Solidarity!!
---
About Teferi Assefa
My Personal Journey in a Nutshell
"It was twenty years ago my passion for peace drove me to promote human rights in my country of origin. I continued doing the same in my country of asylum. After seven years in refugee camps in places of nowhere, one meal a day, under a plastic cottage without bed with my iron lady and eight children; I was told to feel home. But, that home was not my choice. It was a litmus test. Finally, I got the right choice. Thank you Canada for letting me passes the test!!
"Being in Canada, I did not ask what the government could do for me. Instead, I was questioning myself "What could I do for my new country of choice." In my freedom of choice, I decided to revitalize my passion for peace through the art of conflict resolution. In order to acquire the theory and skill in the field, I went to Mount Royal University of Calgary and harnessed the art of conflict resolution specializing mediation.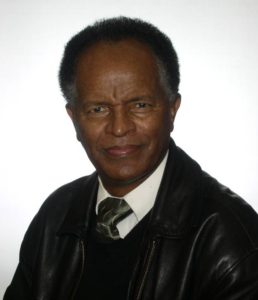 "In about three year's time, I realized that resolving conflict alone is a half way journeyed for lasting peace. So, I had to go to the United Nations Mandated University for Peace in Costa Rica. That was my perfect choice to harness the science of peace in master's degree of peace education.
"For my graduation thesis, I made a research on what can be the gap between the United Nations Resolution A/RES /52/13 on culture of peace and the UNESCO Declaration of Program of Action A/RES/53/243 implementations in Canadian communities. With valid hypothetical and conceptual analysis, I discovered significant divergence of peacelessness from peacefulness.
"In order to alleviate the deviation, no substitute for peace education. That is why Multicultural Solidarity for a Culture of Peace Foundation is emerging. Muscup Peace Foundation Inc. is part of the Global Movement for a Culture of Peace.
"Global Movement is unthinkable without local actions from the bottom-up.Culture is an accumulation of repeated actions in human way of life, germinated in the family, cultivated in the community, harvested in the society and inherited from generation to generation. In this process, the family simulates radiating antenna to propagate the wave of culture of hatred, racism, ethnocentrism, tribalism, xenophobia and culture of war.
"The simulation equally works to propagate the wave of love, humanity, nonjudgmental, sociability, tolerance and culture of peace. Let us tune up the oscillation frequencies of our hearts and minds and boost the radiation element to emit culture of peace from inside-out. Culture of peace begins at home."
We are prepared to teach the art and science how to do these.
Be Peace!!!
Teferi Assefa
BSc, MA in Peace Education,
President and CEO
Muscup Peace Foundation Inc.
FOR MORE INFORMATION, CONTACT: Teferi Assefa <muscup4peace@yahoo.ca>
---
About Toronto, Canada (From Wikipedia)
Toronto is the largest city in Canada and the provincial capital of Ontario. It is located in Southern Ontario on the northwestern shore of Lake Ontario. A relatively modern city, Toronto's history dates back to the late 18th century, when its land was first purchased by the British Crown from the Mississaugas of the New Credit. The settlement was later established as the Town of York and proclaimed as the new capital of Upper Canada by its lieutenant governor, John Graves Simcoe. In 1834, York was incorporated as a city and renamed to its present name. The city was ransacked in the Battle of York during the War of 1812 and damaged in two great fires in 1849 and in 1904. Since its incorporation, Toronto has repeatedly expanded its borders through amalgamation with surrounding municipalities, most recently in 1998.
The city has 2.6 million residents, according to the 2011 Census. It is currently the fifth most populous city in North America. The census metropolitan area (CMA) had a population of 5,583,064, and the Greater Toronto Area (GTA) had a population of 6,054,191 in the 2011 Census. Toronto is at the heart of the Greater Toronto Area, and the densely populated region in Southern Ontario known as the Golden Horseshoe. Its cosmopolitan and international population reflects its role as an important destination for immigrants to Canada. Toronto is one of the world's most diverse cities by percentage of non-native-born residents, with about 49% of the population born outside Canada.
As Canada's commercial capital, it is home to the Toronto Stock Exchange and some of the nation's largest banks.
DO YOU THINK YOUR COMMUNITY CAN BE A CITY OF PEACE? SEND AN EMAIL!
 Note: If information or photos used here are copyrighted, please contact us and we will immediately delete the copyrighted material.