Kalehe, Democratic Republic of Congo: City of Peace
We welcome Dr Olga Kajangu, Executive Secretary of the Association for Social Action for Sustainable Development (ASODV). Dr. Kajangu and her colleagues have established a Kalehe in DRC as an International City of Peace based on their continuing work for the under-served in their community. Their motto is: "All for durable development health to women, children and vulnerable's dignity".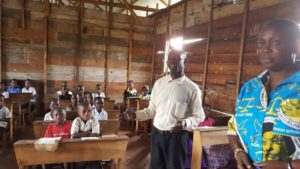 ASSOCIATION FOR SOCIAL ACTION FOR DURABLE DEVELOPMENT (ASODVD)
ASODEV is created in the Democratic Republic of Congo in 2010 by Congolese doctors, nurses, pharmacists and other professionals from various branches in order to contribute to the improvement of living conditions and accessibility of populations to basic health care. DRC and all over the world.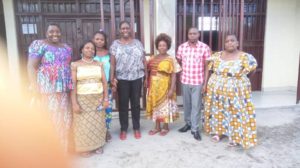 The Democratic Republic of Congo in its eastern part having experienced during the last ten years conflicts and frequent displacements of the populations, the health situation has deeply deteriorated. The needs in terms of health are considerable and the problems observed are among others the dilapidated sanitary infrastructures, the inaccessibility to the primary health care, problem related to the malnutrition and the food security, difficulty of supply of drinking water and essential drugs etc.
---
VISION
Our general objective is to contribute to the improvement of the living conditions of the populations of the Groupement through the reduction of the acts of criminality and the peaceful cohabitation.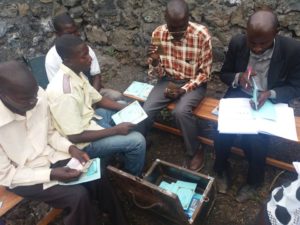 ---
MISSION

To contribute to the prevention and fight against community violence, conflict, peace building and social cohesion in families and the community of South Kivu and its surroundings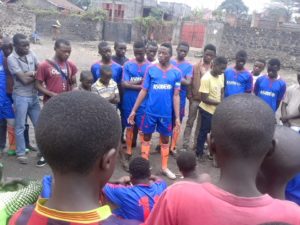 ---
OBJECTIVES
Nutrition and Food Security
To improve the living conditions of the population, ASODEV puts its strategies into national development plans. Awareness of good eating habits in the health zone of Kirotshe July 2011.

Medical assistance to the population
Medical assistance to IDPs in North Kivu / DRC more than 3,000 IDPs had access to health care through the ASODEV mobile clinic.

Awareness on Food Practices
Project to support the vigilance and support system for farmers affected by the bacterial wilt of banana in the axis of lake mupfuni- shanga, health zone of Kirosthe Masisi territory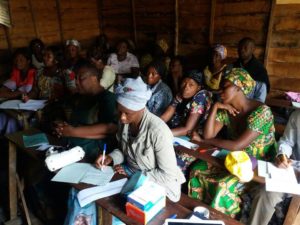 ---
TARGETS OF ASODEVD
1. supporting vulnerable communities by self-promotion projects in relation with health, education, agriculture, peace, human rights protection, children right including handicap's ones.
2. Going with organisational actions which compose the civilian society and public organisations for promoting food security, gender equity democracy and human dignity respect.
3. Creating training centres for progressive training for professions and teaching how to read and write in different fields supporting peace and development initiatives that exist in communities.
4. Helping the youth to prepare their future in building peace, democracy for all and fighting against bribery.
5. Legal support to victims of Sexual violence's Based on Gender and to all vulnerable, to support their social and economic self-dependence for health and education.
6. Collaborating with moral or physical people to the national or international level having the same purposes as the association
7. Initiating projects of protecting the environment, prevention of HIV and other sexual transmitted diseases.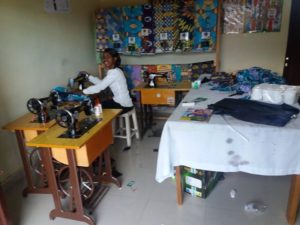 WORKING FIELDS OF ASODVED
The concern of ASODVD association is to promote the durable development of communities all this for vulnerable groups moreover to children and women victims of all kinds of violences through the five following working fields:
1. Education, human right, sexula violences based on gender, management and conflict resolution, democracy and
elections, youth ,children, old people living with handicap.
2. health: mother and children' s health, HIV, women victims of sexual violence's based on gender, first health care, water and healthy lifestyle, infrastructure. Education for social health.
3. Food security: animals and agriculture production, value for agriculture and development, ground governance rehabilitation of roads for agriculture's products dessert.
4. environ ment and management of Natural ressources.
5. Economy: microcredits, women depending by themselves economically, professions and generating money activities.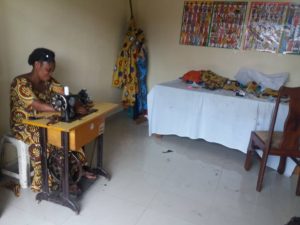 PROSPECTS OF ASODVD FROM 2015 TO 2030
In the educational Field
1. Paying school fees for vulnerable children and orphans.
2. Training and capacity reinforcement of primary school's teachers chosen by ASODVD association.
3. Rehabilitation of schools destroyed by the war and which are partners of ASODVD.
4. Seminars, conferences and sensitizing meetings and forum on following subjects:
• Children's right respect in educational and family areas.
• Fight against HIV and other sexual transmitted deaseses
• Fight against sexual violence
SOME REALISATIONS OF ASODEVD
1. ASODEVD has already gathered in teams105 women in whose 45 are from Goma town and 60 are from its outskirts kalehe,Buzi and Masisi territories for promoting their social and economic rehabilitation.
2. A training centre in sewing is installed at keshero – Goma and ten vulnerable laddies are being trained.
3. About 5000 persons have been sensitized for essential family practices through
campaigns of sensitization and targeted meetings, at most 200 persons were sensitized about how to protect the environment in different workshops and about the benefit of trees.
4. A pig farm (hog) is located at Mugunga in outskirt of Goma, it has six pigs in whose five are females and one is male.
---
ABOUT THE LIAISON
Dr. Olga KAJANGU is ASODV Executive Secretary.
---
CONTACT
The coordination office of ASODVD is located in the Goma commune at Keshero quarter
Address: N° 22, Musienene avenue, Kyeshero Quarter,Goma Commune,  GomaTown, North-kivu province/D.R.Congo
E-mail : asodev.asbl@gmail.com, olgakajangu@yahoo.fr; jeanmariesb@gmail.com.
Tel: +243 994921111, +243 997489869, +243 859364402
Web Site: www.asodecsa.org
---
ABOUT KALEHE, D.R. CONGO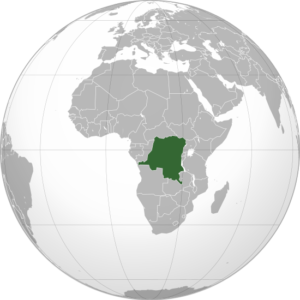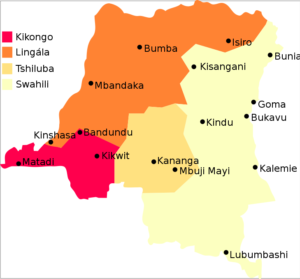 ABOUT KALEHE, D.R. CONGO
Kalehe Territory is a territory in  Democratic Republic of the Congo.[1] Its administrative centre is the town of Kalehe on the western shore of Lake Kivu. Other important towns include Buguli, Bunyakiri, Kalangala, Kalungu, and Minova. Kalehe Territory is subdivided into two sectors: Buloho and Buhavu.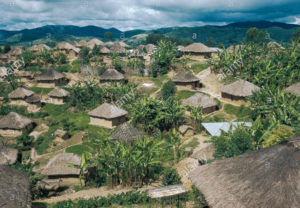 The Democratic Republic of the Congo, also known as Zaire, DR Congo, DRC, DROC, Congo-Kinshasa, East Congo[dubious or simply the Congo, is a country located in Central Africa. The DRC borders the Central African Republic and South Sudan to the north; Uganda, Rwanda, Burundi and Tanzania to the east; Zambia to the south; Angola to the southwest; and the Republic of the Congo and the Atlantic Ocean to the west.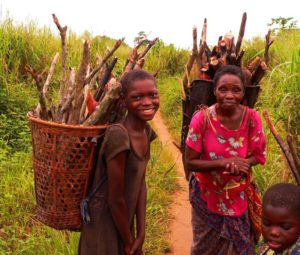 It is the second-largest country in Africa (largest in Sub-Saharan Africa) by area and 11th largest in the world. With a population of over 78 million, the Democratic Republic of the Congo is the most populated officially Francophone country, the fourth most-populated nation in Africa and the 17th most populated country in the world.