Holiday Message from the Chair
In November, 2021, Ronald Kiyimba, a graduate of Makerere University, established the town of Kanoni, Uganda as our 342nd International City of Peace.  In Kononi, like greater Uganda will be experiencing huge hardship in the near future. By 2035, according to the International Monetary Fund, the number of Africans joining the working age population will exceed the rest of the world combined. 18 million new jobs will have to be created each year for the next 20 years to prevent disaster.
My Holiday Message is dedicated to Ronald Kiymba's efforts to use the International Cities of Peace platform — and the Golden Rule — to lay the foundation for success.
This Holiday Message was requested by Ronald in order to give me the opportunity to address the children of Kanoni. Take a view:
The Programs that Ronald Kiyimba is implementing are visionary and practical in their efforts to change the dynamics of his community, which will have a positive impact on Uganda and Africa in general.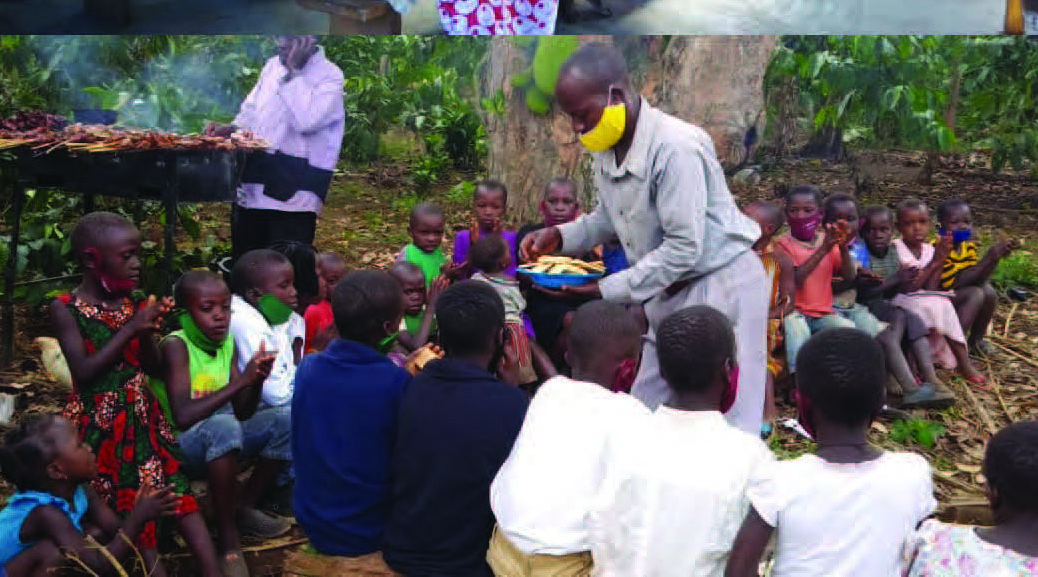 By incorporating the ancient human ethic of the Golden Rule into his programs, the children will grow up with the basis — applied in every religion on earth — for a way to reason and take action. The Peace Nurturing Lab is one example, as shown below. Others are envisioned. I'd like to personally thank Ronald for his enthusiasm and practical effort to bring success to the children of Kanoni.
J. Fred Arment, Chair, Executive Facilitator, ICP